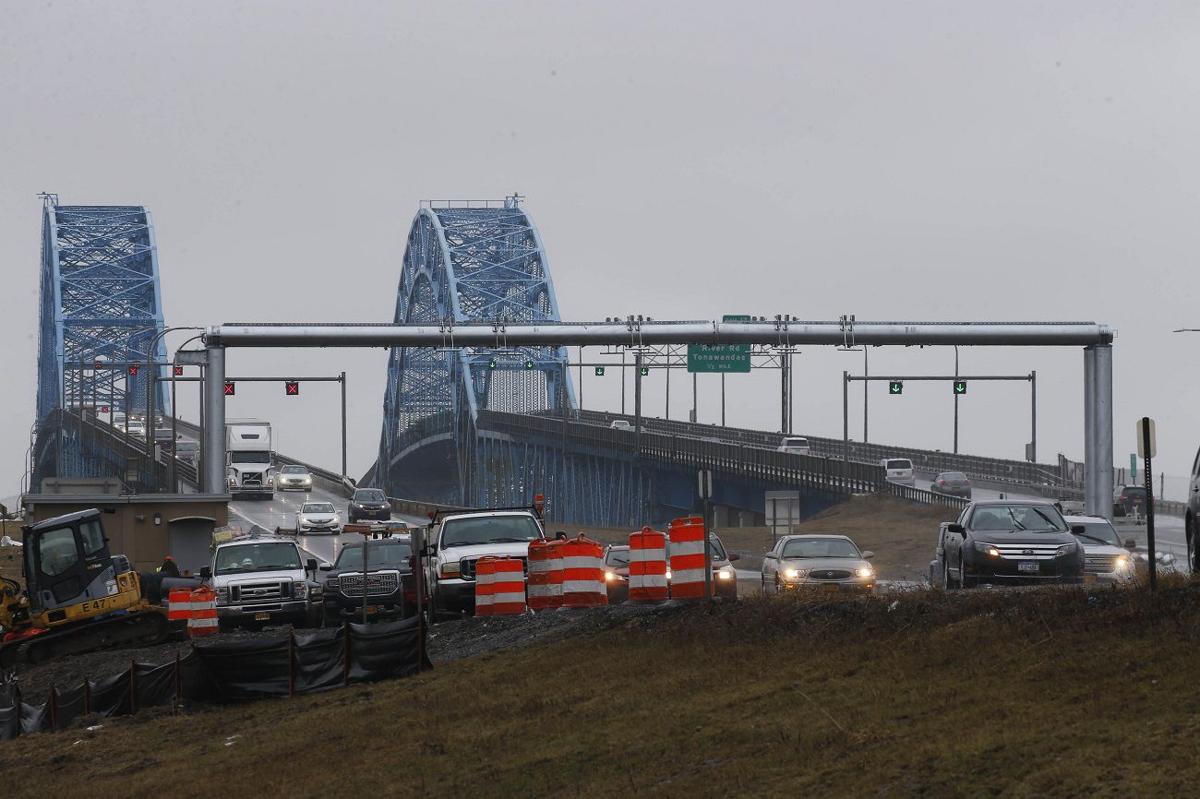 More than a month ahead of schedule, cashless tolling will go live overnight Friday on the state Thruway's ticketed system, Gov. Andrew M. Cuomo announced through his office Thursday.
The official switch will take place overnight Friday into Saturday to limit the impact on traffic. The conversion will simultaneously effect 58 tolling locations across the Thruway's 450-mile ticketed system, the final section to be converted to cashless tolling, meeting a goal that was set in Cuomo's 2018 State of the State address.
Once cashless tolling goes live on the Thruway, motorists no longer will be able to use cash at toll booths, nor will they receive printed toll tickets at that point. To support this transition, NY E-ZPass has released a new TollsNY mobile app to help drivers manage their E-ZPass accounts.
"The completion of this exciting new project will help Thruway travelers save time, as well as reduce traffic, cut greenhouse gas emissions and improve air quality all along the system," Cuomo said in a news release. "Getting this cashless tolling system done and getting it done early shows that – even in these trying times – New York will never stop innovating and never stop  building for its future."
The governor added that, as part of the $355 million project, steel gantries with state-of-the-art technology have been installed along the Thruway to replace the old toll booths where cash tolls were collected. The new gantries are located over the Thruway or on exit ramps, depending on traffic volumes, safety, and other factors, according to the governor's office. The tolls or fee structure on the Thruway will not change and motorists will continue to pay tolls based on the distances and exits traveled.
Motorists with E-ZPass tags affixed to their vehicles are automatically charged, while those without E-ZPass tags will be billed by mail.
In addition to paying by mail, those with an E-ZPass account may also pay over the phone, online and via the TollsNY app. Customers who call **826 from most mobile devices will receive a text message with a link to the Tolls by Mail website and information on how to pay their toll bill.
The Buffalo News: Good Morning, Buffalo
The smart way to start your day. We sift through all the news to give you a concise, informative look at the top headlines and must-read stories every weekday.