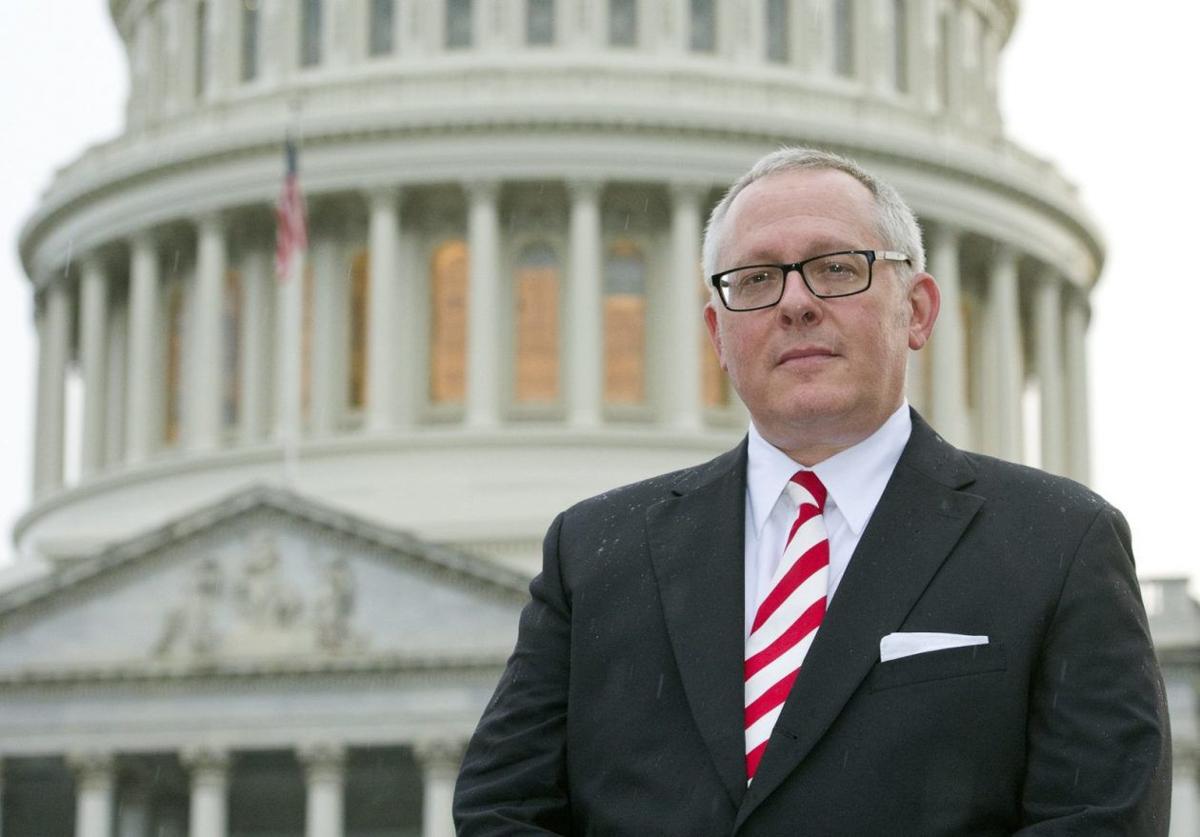 Michael R. Caputo underwent an intense three hours of questioning from investigators from the office of special counsel Robert Mueller in Washington, D.C., Wednesday, and the East Aurora political consultant emerged sounding shaken.
"They have every bit of information you could possibly have on the Trump campaign," said Caputo, who worked for the Trump effort in late 2015 and early 2016, in a telephone interview with The Buffalo News. "They had a lot of questions I had no answers to. At times it was kind of frightening."
Prosecutors made clear that Caputo is considered just a witness and not a suspect in the investigation into Russian meddling in the 2016 presidential campaign, but he said the session remained intense nevertheless.
Caputo said he could not go into details of what the three-person team from Mueller's office asked him. But, he could not recall the prosecutors asking him any questions directly about Donald Trump, the Republican elected president in 2016.
The prosecutors did, however, ask questions about all the key figures in the Trump campaign.
"They asked me about all my friends," said Caputo, 56, who has worked with former Trump campaign manager Paul Manafort, informal Trump adviser Roger Stone, Trump personal attorney Michael Cohen and others in the president's circle. "It's a frightening thing."
The investigation has already resulted in fraud charges against Manafort in connection with his business dealings in Ukraine. And Mueller's office handed off an investigation into Cohen's business interests to federal prosecutors in Manhattan who recently searched his homes and electronic devices.
Mueller – who did not attend his staff's session with Caputo – is investigating whether anyone involved with the Trump campaign colluded with Russia's attempt to intervene in the campaign, to Trump's benefit.
To that end, Caputo confirmed that the special counsel's team quizzed him about the roles of Wikileaks and a hacker named Guccifer 2.0 in the leaking of hacked emails from the Democratic National Committee.
But that doesn't mean that anyone associated with Trump was involved in any of that.
"I do not believe there was any collusion," Caputo said Wednesday, as he has for many months.
He has long dismissed the Russia investigation as a "witch hunt," and when asked if he still felt that way after speaking with the prosecutors, Caputo said: "I believe that some of the areas in which they're taking the investigation indicate that it's a witch hunt."
At the same time, he added: "The questions were directed, relevant and complete."
Caputo said the prosecutors did not ask him any questions about the allegation that Trump may have obstructed justice once the probe started and after he became president. They wouldn't do that, Caputo noted, because he never served with the Trump administration.
Caputo worked for the Trump campaign until June 2016, when he quit after sending out an insulting tweet about Corey Lewandowski, who had been fired as Trump's campaign manager.
Caputo has also drawn the interest of investigators because he worked in Russia as a political consultant for several years in the 1990s, and has a company that had an office there until recently. But the prosecutors made clear from the start that Caputo was a witness and not a suspect in the investigation, both he and his attorney, former state attorney general Dennis C. Vacco, said after the session.
Even as a witness, though, Caputo found the questioning much more rigorous than what he had faced Tuesday at a meeting with Senate Intelligence Committee staffers, or at a meeting last year with the House Intelligence Committee.
Caputo came away impressed with the level of research prosecutors had done.
"They remembered things I didn't remember," he said. "They remembered things I thought I did in July that I had actually done in May."
Caputo said he voluntarily went before the special prosecutor's team because he thought it was his duty to do so.
"Every question they asked was relevant," he said. "They kept me on topic. Most importantly, Dennis Vacco kept me out of trouble."
Vacco, a former federal prosecutor, said Mueller's team was businesslike, professional and extremely well-prepared.
"I tell witnesses: You have to assume when you go into something like this that they know more than we do," Vacco said. "That was proven correct today."
Vacco said the prosecutors' questions sometimes veered into "uncharted territory," but he added that Caputo handled the interview well.
It made sense for Mueller's team to question Caputo, given his connections with former Trump campaign figures, Vacco said.
"It's standard operating procedure," Vacco said. "You talk to as many people as possible."
Get local news delivered to your inbox!
Subscribe to our Daily Headlines newsletter.