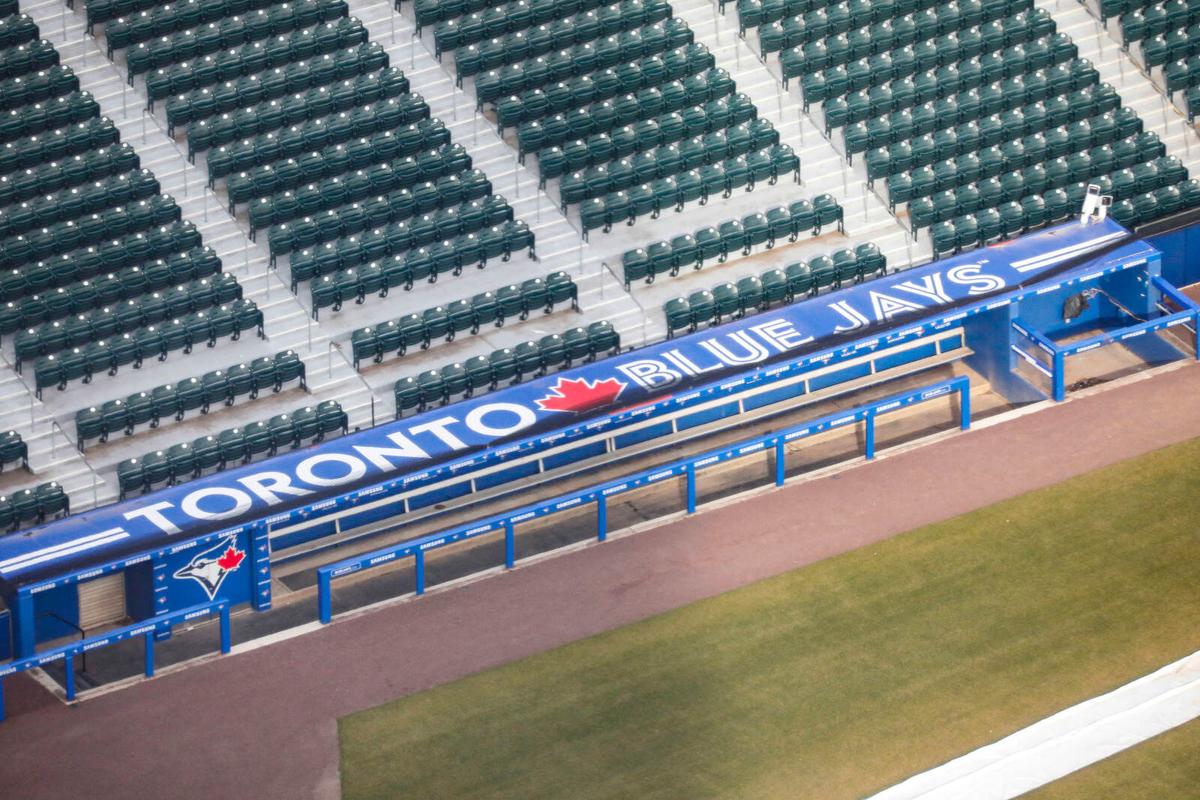 The state will double the number of fans allowed in to watch the Buffalo Bisons – or, possibly, the Toronto Blue Jays – when the baseball season starts at Sahlen Field.
The attendance boost is among a number of changes announced by Gov. Andrew M. Cuomo as improving numbers for Covid-19 cases and hospitalizations prompt the state to ease restrictions meant to keep the virus in check. The state saw an average positive test rate of 3.28% for the seven days ending Wednesday, a rate last seen before the holiday-fueled surge that began in late fall.
Another key change in the state's Covid-19 regulations revealed Thursday allows large outdoor venues to open this spring for concerts and other shows, though also at a limited capacity.
"It's certainly a big step in the right direction," says Josh Holtzman of Buffalo Iron Works and Twenty6 Productions, who will present drive-in shows at both the Silver Lake Twin Drive-In in Perry and at Batavia Downs this summer.
"Look at Batavia Downs: A 20% capacity ceiling means we can do 1,000 people at a concert starting April 1. Plus, patrons who are fully vaccinated can show their card and avoid needing a test. That's a big help," Holtzman said.
Effective April 1, professional sports teams that play in an outdoor venue that seats at least 2,500 fans can open at 20% of total capacity, twice the 10% capacity limit announced last month. In Buffalo, this would raise the number of fans allowed into Sahlen Field to about 3,300.
The Bisons haven't announced ticket sales for the 2021 season given the uncertainty over their schedule. Major League Baseball pushed back the start of the Triple-A season a couple of weeks ago and the Bisons are now scheduled to start here May 4 against the Worcester Red Sox.
However, the Blue Jays, the Bisons' parent club, haven't announced what their home schedule will look like starting with the homestand that opens May 14 against Philadelphia. The Blue Jays will play their first two homestands in Dunedin, Fla.
It's not known whether the Blue Jays will stay in Florida, move to Buffalo or get clearance to play in Ontario. If the Blue Jays move into Sahlen Field at any point, the Bisons would move out because the teams can't share the stadium.
Unlike last summer, New York will allow fans to watch the Blue Jays in person. 
"Let's play ball," Cuomo said Thursday at the news briefing attended by New York Yankees and Mets alumni and executives.
The new regulations don't affect the Buffalo Sabres because large indoor venues such as KeyBank Center remain at 10% fan capacity. One difference, however, is the new policy now allows smaller indoor pro sports venues, seating at least 1,500, to open at 10% capacity.
The governor also announced that youth sports teams, effective March 29, can travel statewide for competitions, lifting the geographic restrictions that had been in place.
And, as of April 1, large outdoor venues that seat at least 2,500 people for concerts and other live shows can open at 20% capacity.
"This provides us the opportunity to start planning on the ground, talking to bands and selling tickets for September. It has been difficult to plan such a large festival with all the unknown variables, so this is great news for us," said Jennifer Brazill, co-founder and owner of the Borderland Music & Arts Festival, at Knox Farm State Park in East Aurora, which was canceled in 2020 but is tentatively scheduled to return this year.
But some venue operators say this is only a start for an industry hard hit by the pandemic and awaiting federal emergency aid.
"We always knew capacities would change by this summer, and we've prepared for that. What is more urgent to our decision-making process is funding, because we cannot break even financially at 20% capacity. There has to be support first," said Artpark President Sonia Kozlova Clark.
Attendees at the large-scale sporting events, concerts or shows must show proof of either a negative Covid-19 test or a completed vaccination dose upon entrance to the venue, a rule the state will re-evaluate in May.
The governor earlier this month had announced smaller-scale performing arts and live entertainment could resume at event venues with a 33% capacity, up to 100 people indoors or 200 attendees outdoors, beginning April 2. If event organizers require proof of Covid-19 testing or vaccination for all attendees, then capacity can rise to 150 people indoors or 500 people outdoors.
Cuomo, who is navigating scandals on how his administration reported nursing home deaths and allegations of sexual harassment, did not take questions from reporters on Thursday. This follows four instances in the past two weeks when the governor held events surrounded by supporters but with no reporters allowed to attend.
News Sports Reporter Mike Harrington contributed to this report.