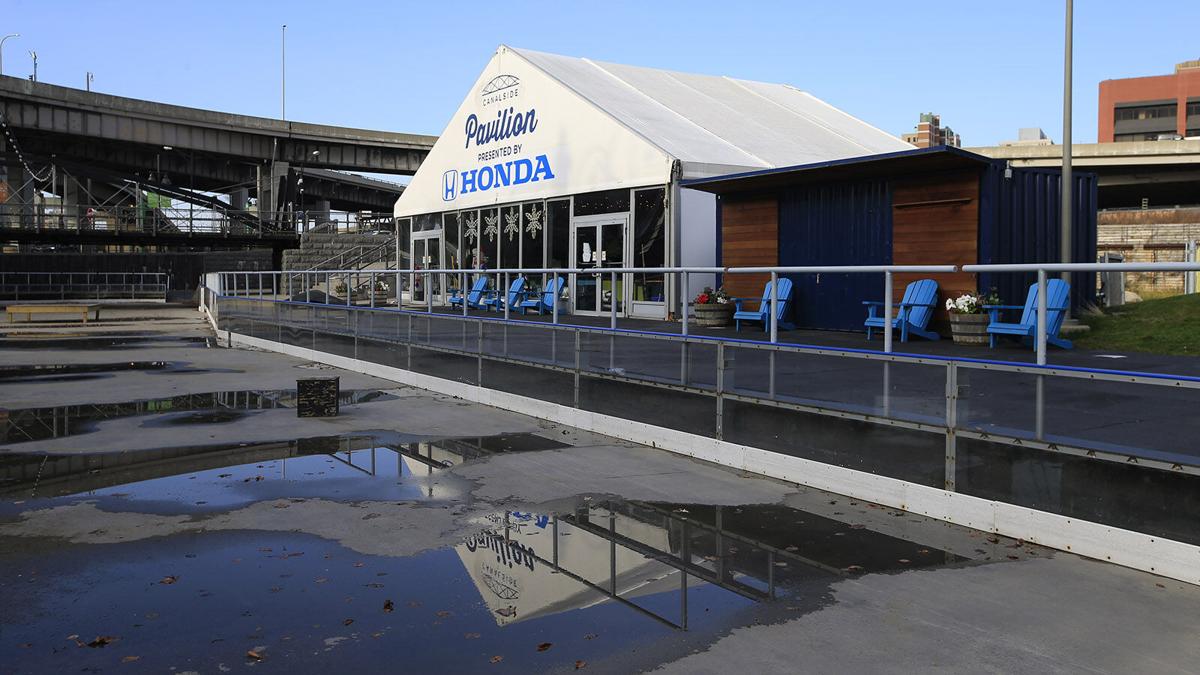 The state agency that runs Canalside has canceled public activities at the downtown waterfront destination because of Covid-19.
Erie Canal Harbor Development Corp. announced Friday that it would not offer ice skating and other related activities this winter.
Canalside and the Outer Harbor will remain open to visitors, who are required to observe public health guidelines that include the wearing of facial coverings and observing social distancing.