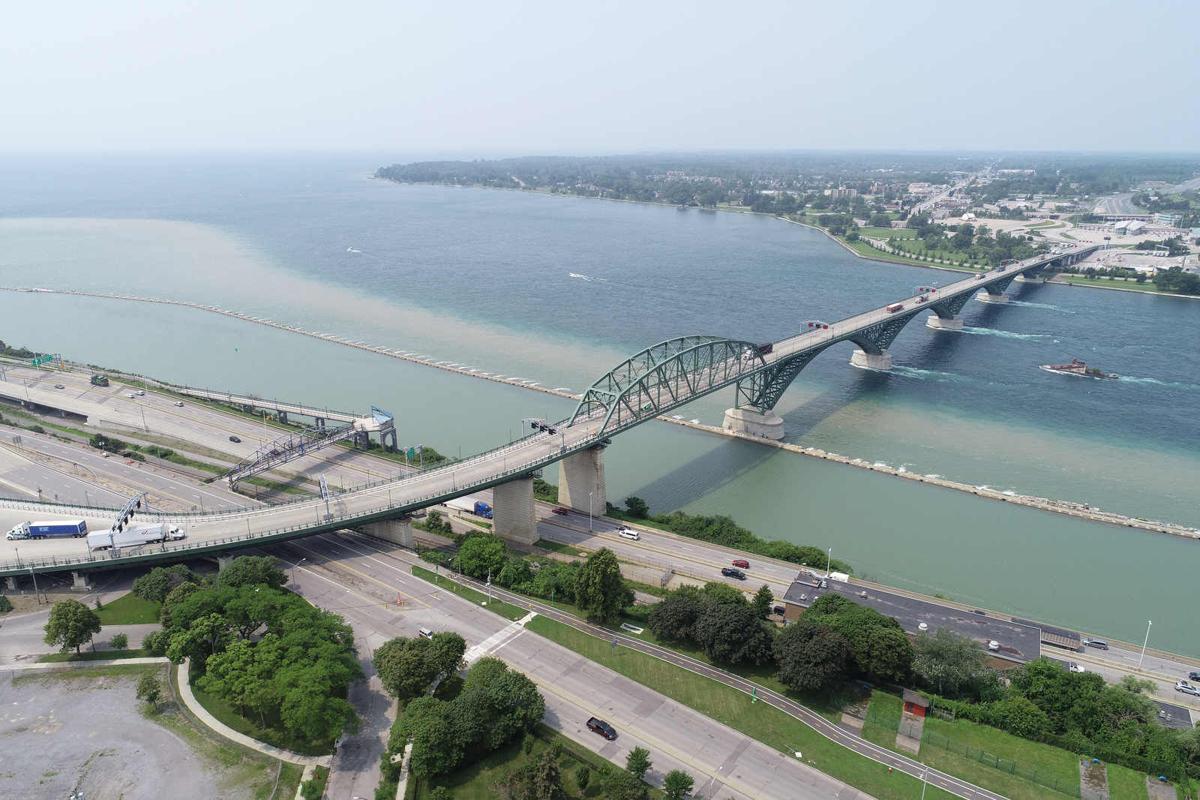 WASHINGTON – Canada will open its land borders to vaccinated Americans as of Aug. 9 and will require them to have only one Covid-19 test before arrival, Canadian officials announced on Monday.
"Canadians have worked hard and sacrificed for each other, and because of that work, we can take these next steps safely," Canadian Health Minister Patty Hajdu said.
Canadian officials stressed, however, that their move does not amount to a full reopening of the border.
"It's important to note that the U.S. has not announced a reciprocal reopening of its border at this time," Bill Blair, Canada's minister for public safety and emergency preparedness, said at an online news conference where the moves were announced.
To be eligible to enter Canada, American citizens and permanent residents must have received the full series of an approved vaccine – or combination of vaccines – at least 14 days prior to entering Canada, the Canadian government said in documents detailing the border reopening.
The approved vaccines are those manufactured by Pfizer, Moderna, Johnson & Johnson and AstraZeneca.
Americans traveling to Canada will also have to:
• Provide Covid-19-related information electronically through Canada's ArriveCAN app or web portal, including proof of vaccination prior to arrival in Canada.
• Take a Covid-19 test before arrival.
• Show no symptoms of Covid-19. 
• Have a paper or digital copy of their vaccination card.
Canada had previously required returning Canadians to pay for a second Covid test upon arrival, but the government documents indicate that will no longer be the case and would not apply to Americans.
Instead, Canada will randomly test people arriving via the land borders or by air. There will be no charge for those tests.
Canada's announcement prompted a gleeful reaction from Americans longing to visit Canada – but a tempered response from Rep. Brian Higgins, the Buffalo Democrat who has led the fight to reopen the border.
"Ah yes, this is what joy feels like again," tweeted Victoria Dillon, an Amherst native who served as press secretary to the late Rep. Louise M. Slaughter and two U.S. secretaries of veterans affairs.
"@RepBrianHiggins - I'll buy you a beer at the @BuffaloCanoeClub," said Maureen Griffin Tomczak, the daughter of the late Buffalo Mayor James D. Griffin, in a tweet reacting to the border reopening.
Higgins, meanwhile, praised Canada's move while criticizing the U.S. government's inaction on the border issue.
"We have missed you Canada and we are thrilled at the opportunity to return soon," Higgins said.
Meanwhile, though, Higgins said the U.S. should open its borders to visiting Canadians as well.
"The U.S. has neglected to give the Northern Border the serious attention it deserves, and there is no excuse," he said. "Failure to coordinate this announcement in a binational way will only lead to confusion among travelers. We will continue to push for action by the U.S. government to welcome our Canadian neighbors back."
Senate Majority Leader Charles E. Schumer, who has pressed the Canadian ambassador to the U.S. and two U.S. cabinet secretaries on the border issue, also said the Canadian move should prompt the U.S. to act.
"Canada's policy change is long overdue and has the potential to be terrific news for thousands who have loved ones, property or commercial interests across the border," said Schumer, a New York Democrat. "The United States must now immediately follow suit, make our policy uniform and further energize New York's recovery."