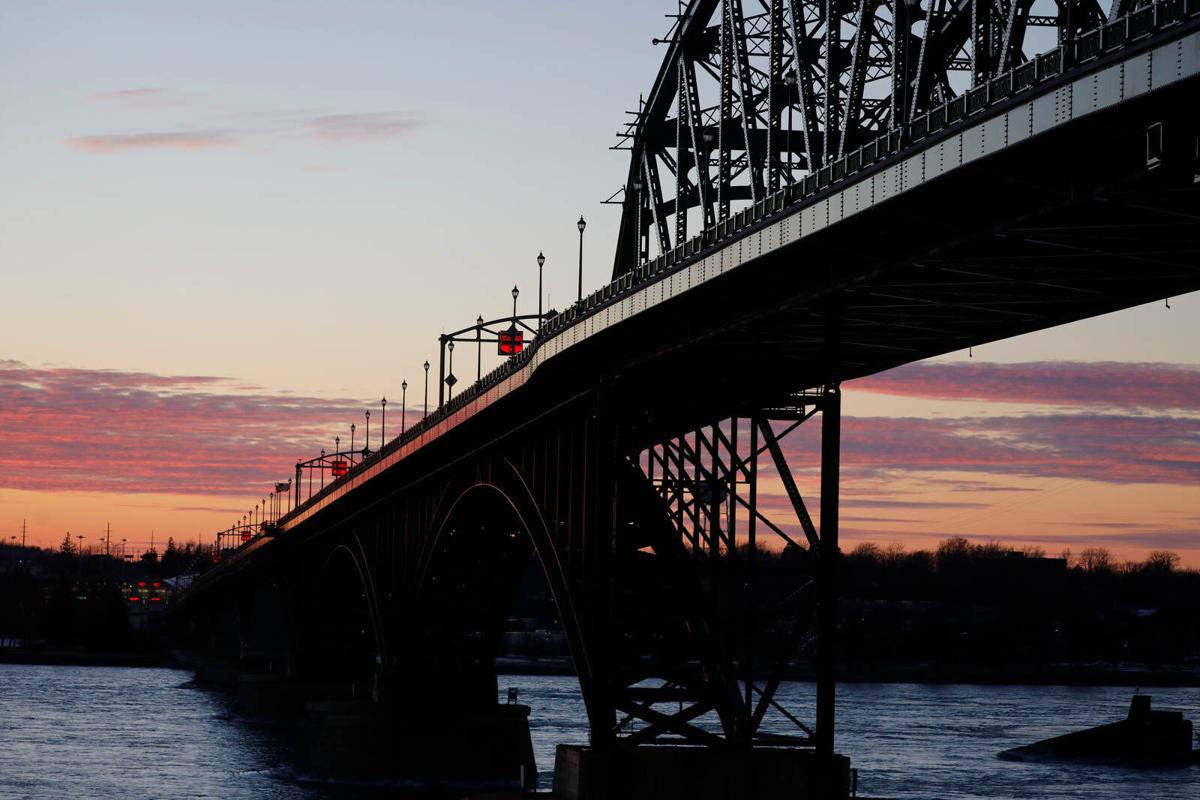 WASHINGTON – Hopes for a quick reopening of the U.S.-Canadian border faded Wednesday as the Canadian government rolled out a modest change that won't admit more Americans to the country and as the Biden administration established "working groups" to study loosening travel restrictions.
Under Canada's new rules, which are set to take effect in early July, no additional travelers – such as tourists or the American owners of homes in Canada – will be allowed to enter. Instead, the new rules merely mean that those who already have the right to enter Canada won't have to endure a hotel quarantine when they arrive.
The narrowness of those new rules prompted a hostile reaction from Americans who have been pushing for a broader border reopening, such as Senate Majority Leader Charles E. Schumer.
"Once again the Canadian government has failed to respond to the needs of the shared cross-border community," Schumer, a New York Democrat, said. "Any action that does not allow for the expansion of the essential traveler designation to include anyone who has undertaken their responsibility to get vaccinated will only add to the confusion and frustration felt on both sides of the border. The continued intransigence is a slap in the face to the countless Americans and Canadians along the northern border."
Under Canada's new rules, people who already have the right to enter Canada will have an easier time of it, since they won't have to spend 14 days in quarantine. 
Instead, they will have to be vaccinated and pass two Covid-19 tests: one before entering the country and one upon arrival. And then they will have to quarantine for a day or two on their own until they get the results of the second test.
The move will benefit essential workers as well as Canadian citizens and permanent residents returning from the United States. It also may benefit people with loved ones in Canada, who have been able to visit but only if they agree to quarantine for 14 days upon arrival.
But it won't benefit Americans who have not been able to travel to Canada since the Covid-19 pandemic shut the border to nonessential travel on March 20, 2020.
"The quarantine is being lifted for people who currently have the right of entry to Canada," said Patty Hajdu, Canada's health minister, at a virtual news conference. "We're not changing anything yet on the right of entry to Canada, and the categories that are approved for entry right now will remain the same."
Canada is deliberately taking a cautious approach, Hajdu added.
"What we are saying is that it is better now to be slow and cautious, to use the best science and evidence to be careful in our approach, so that we can have a sustained success – rather than rapidly moving and seeing, you know, outbreaks or cases surging in a way that would result in further restrictions," she said.
The latest monthlong extension of the border closure is set to expire June 21, and advocates of a reopened border had viewed that as the date when many more people would be allowed to cross the border.
Rep. Brian Higgins, a Buffalo Democrat who has led the push to reopen the border, said Canada should have allowed all vaccinated Americans to enter.
Asked about Canada's new rules, Higgins said: "It's deeply disappointing that the people that are saying 'follow the science' are not following the science. ... I just don't think that there has been a full appreciation for how powerful this medicine is, this vaccine against Covid. And if you have the vaccine, you are protected, so any further restrictions are superficial and unnecessary."
Dottie Gallagher, president of the Buffalo Niagara Partnership, was equally disappointed with the Canadian announcement.
"It basically doesn't do anything to enhance our cross-border economy, particularly as relates to tourism," she said. "I was hoping we were going to see free crossings on both sides with proof of vaccination."
But the United States, too, indicated that it's a ways away from letting that happen. The Biden administration announced on Tuesday that it is forming working groups with foreign nations, including Canada, to determine when and how the border would open.
"While we are not reopening travel today, we hope that these expert working groups will help us use our collective expertise to chart a path forward, with a goal of reopening international travel with our key partners when it is determined that it is safe to do so," a White House official said in a statement to the Reuters news service, which first reported the administration's move.
That news came as a disappointment to Devon Weber, an American living in Montreal who formed a group called Let Us Reunite to press the two governments to allow people to cross the border to visit loved ones.
"With Canada's announcement of small changes to its quarantine policy, it's important to remember it's been almost 15 months and the U.S. government has made ZERO exemptions for our Canadian family members to cross the land border into the U.S.," she said. 
The U.S. decision to create international travel working groups didn't impress John Adams, either.
"They're talking about: 'We need to get together and talk about it,' " said Adams, a Floridian who owns a home in Canada and who has been buying TV ads in both countries to press for a border reopening.
But Adams directed most of his ire at the Canadian government and Prime Minister Justin Trudeau.
Adams said he had prepared an ad thanking Trudeau for opening the border, but for the time being he's scrapped that in favor of a statement eviscerating the prime minister for keeping it closed. Adams said he hopes to get the statement into the hands of reporters who will be covering Trudeau's visit to this weekend's G7 summit in Great Britain.