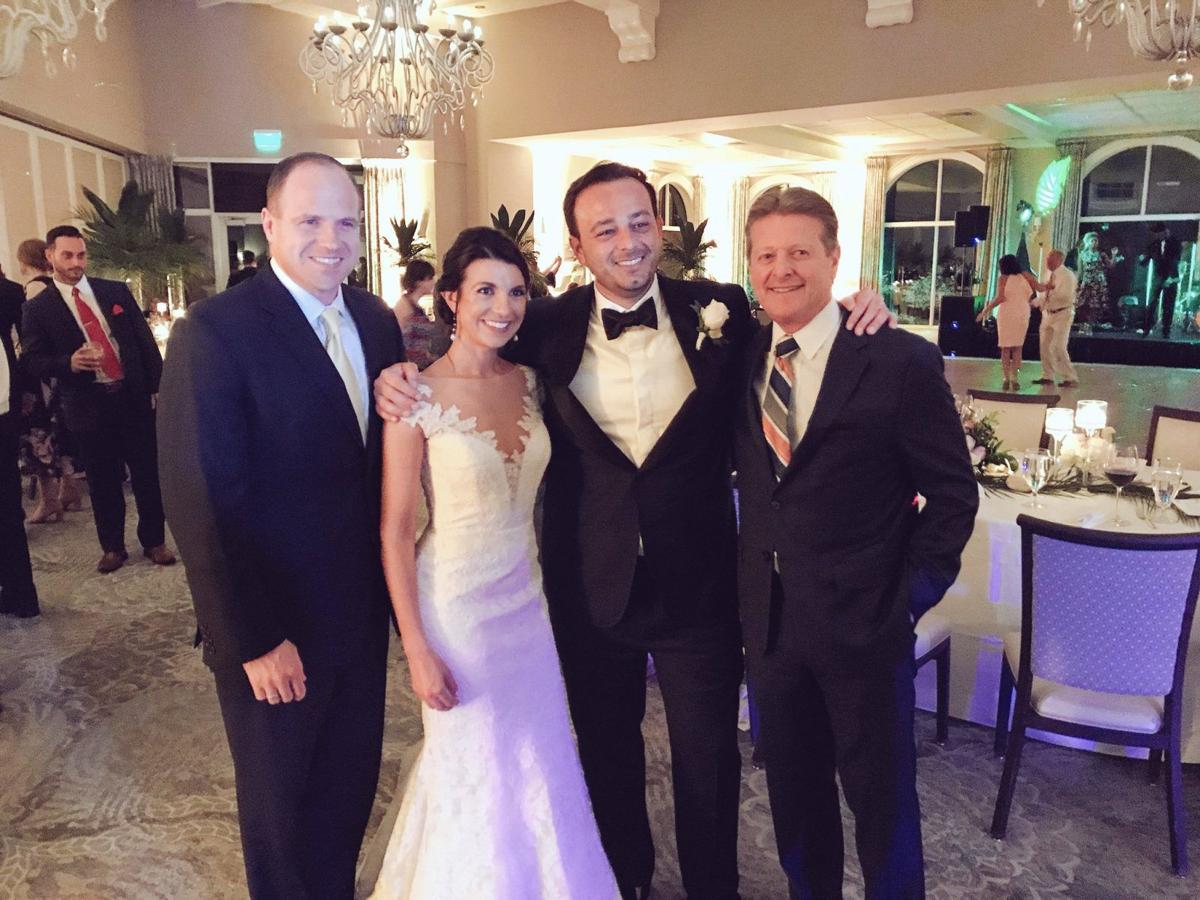 It's not exactly Bills fans and Tom Brady, but Democrats and Republicans just don't get along very well these days.
So we were pleasantly surprised to learn about a case of love overcoming political divisions.
A.J. Baynes, a former chief of staff to Republican State Sen. Pat Gallivan of Elma, last weekend married Lauren Rivett, a former chief of staff to Democratic State Sen. Tim Kennedy of Buffalo.
Gallivan quipped that he and Kennedy are "the proud fathers" of the couple and he referred to Baynes and Rivett as "the New York State version of James Carville and Mary Matalin."
Baynes left Gallivan's office last year to take the top job at the Amherst Chamber of Commerce. Rivett left Kennedy last year for a job as head of business incubation at 43North.
Kennedy said he, too, married a Republican, though his wife, Katie, has since switched from "the dark side" to the Democrats.
"I tell some of my Republican friends: 'There's hope,' " Kennedy said.
Gallivan's wife, Mary Pat, remains a Democrat.
Can Gallivan convince her to switch parties? "I've never tried," he said.
The Buffalo News: Good Morning, Buffalo
The smart way to start your day. We sift through all the news to give you a concise, informative look at the top headlines and must-read stories every weekday.