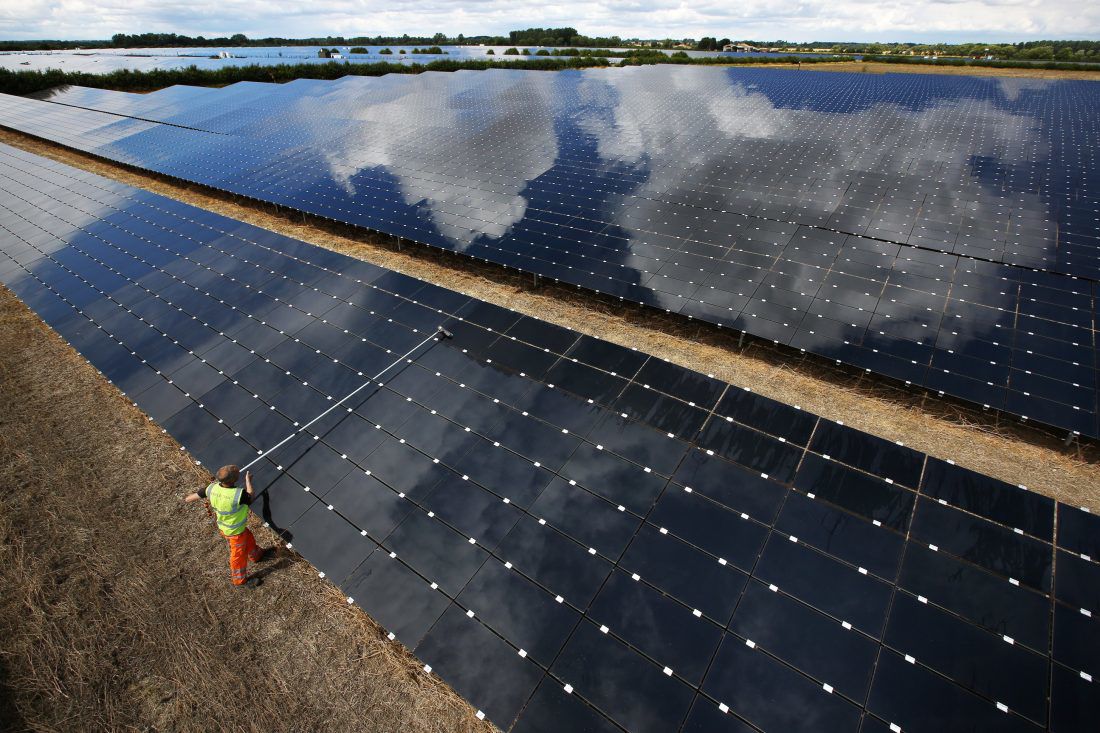 The Cambria Town Board voted Thursday to oppose the 900-acre Bear Ridge Solar project because it would wipe out 750 acres of farmland in the town while violating Cambria's zoning laws and comprehensive plan.
Cambria allows large-scale solar projects in industrial zones, but most of the land leased for Bear Ridge Solar is agricultural. The project also would cover part of a Lockport Road field listed by the state as a shovel-ready site for high-tech development.
Cambria officials have suggested that the project be moved to an industrial zone. A news release Friday contended that Cypress Creek Renewables, the California company planning the project, has refused to discuss the zoning issue.
The company announced Friday that its Advisory Working Group will hold two public forums on the project's visual impact.
The first runs from 6:30 to 8 p.m. Tuesday in the Cambria Fire Company hall, 4631 Cambria-Wilson Road. Wednesday's session is from 6:30 to 8 in the Wendelville Fire Company hall, 7340 Campbell Blvd., Pendleton.