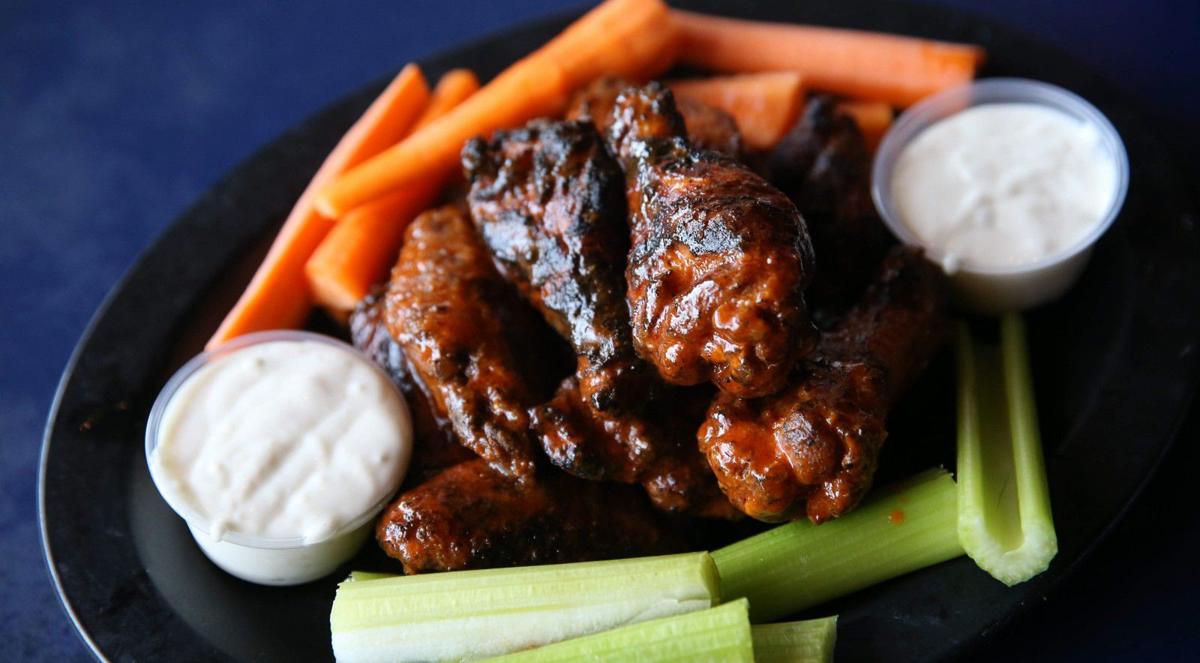 Elmo's Bar & Restaurant has carved its name into Buffalo wing history since it opened in 1985. Besides its role as a haunt for a past generation of wing-loving Buffalo Sabres, Elmo's deserves notice for the mastery of a particularly popular twist on Buffalo wings: the Cajun wing.
Adam Blake, now a manager at Elmo's, said that he helped develop one of the first Cajun sauces for Buffalo wings while working in Elmo's kitchen in the early 1990s. Fish and other proteins "blackened" by being coated with a pepper-forward spice mixture and seared was a popular notion at the time, following New Orleans Chef Paul Prudhomme's blackened redfish boom of the 1980s.
Blake, then a cook, was messing around and brainstorming with a couple of other guys, trying to develop a "blackened" wing, when they hit pay dirt.
Starting with a Frank Red Hot's base, he added dry spices like cayenne and black pepper, garlic, mustard, horseradish, vinegar and a few other things he declined to detail. "It's still a liquid," he said. The wings are fried before it's applied.
"We shake it like a regular chicken wing, so the black pepper and everything sticks to it," Blake said. "So when we grill it, it's almost like a dry rub, a marinated wing. Everything soaks in, it dries up and it blackens. That's what gives it that Cajun flair."
He said he's not sure if Elmo's was the first, but it definitely led the popularization of Cajun style as a wing variant.
But Cajun was just the beginning. You can still get the original Cajun style at Elmo's, but a few years ago the guys in the kitchen were bored again and came up with the Cajun double-dip.
"The Cajun was too dry for them, and they wanted something a little more traditional," he said, noting that one of those cooks, Ryan Stitt, is the kitchen manager today. "So they do the Cajun wings and started shaking it with different sauces on top of there. They did barbecue sauce, honey mustard, regular wing sauce, and shook those on top of it," he said.
The result had the seared-smoky Cajun spice but ended up "more like a traditional Buffalo wing, a wet wing," he said.
At Elmo's a single order of wings, Cajun double-dip or otherwise, goes for $10.50.
Info: Elmo's, 2349 Millersport Highway, Getzville Plaza (688-7237, elmosonline.com)