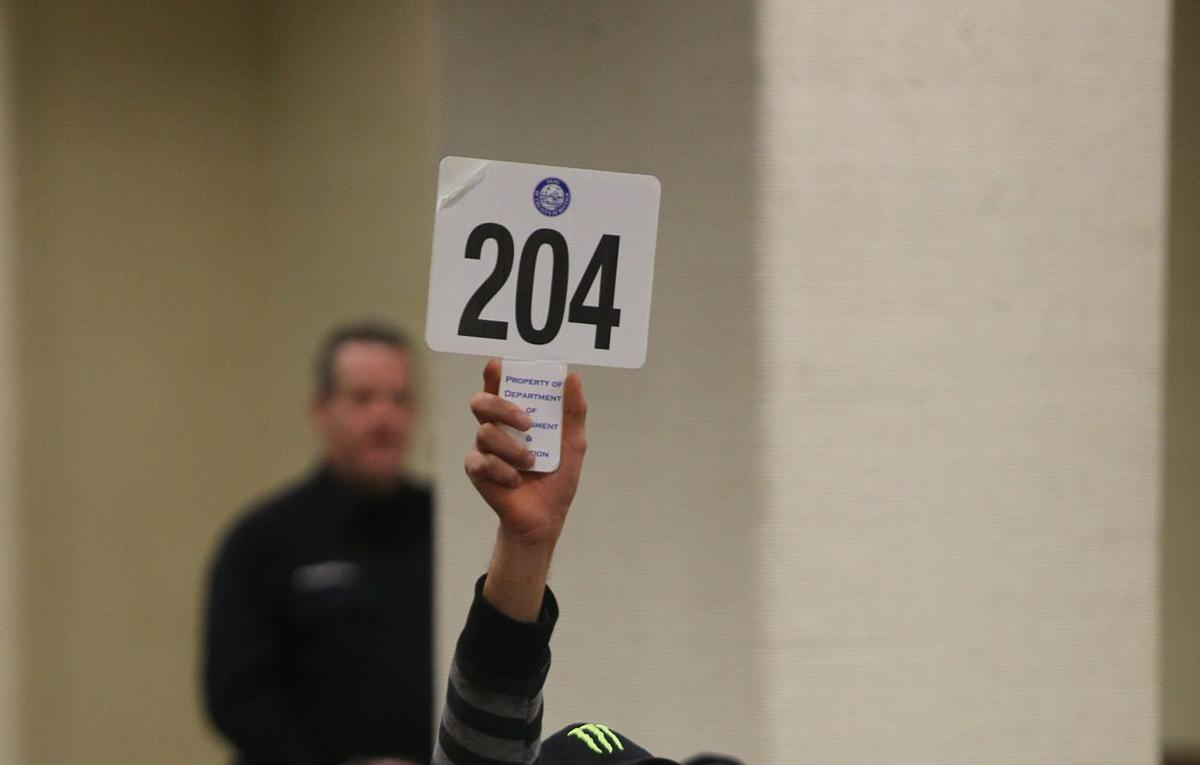 The city's new plan to change the way it sells tax delinquent properties at annual foreclosure auctions is coming under scrutiny from community groups, stakeholders and the Western New York Law Center, which represents low-income residents.
Currently a property that is foreclosed on goes to the new buyer at the auction and no Common Council approval is needed because the city never takes the title. Any surplus funds above what the city is owed are forwarded to the Erie County comptroller, who handles unclaimed funds for the county and then eventually to New York State. The title holder and/or lien holder at the time of the auction can apply for the funds.
Under Buffalo's new plan, which officials hope to implement during the fall auction, the city would take the title to all the properties on the foreclosure lists before they are auctioned off. As the title holder, the city would keep all surplus funds from the sale of the property, and the Council would have to approve each sale.
The Brown administration, which has budgeted about $4.8 million in revenue to come from the new plan, has indicated it intends to try to turn over the surplus to the homeowners.
It's in the city's best interest to make sure that whatever procedures are put in place have the interest of city residents first, instead of LLCs and out-of-town owners, who buy up properties and don't care for them, said Buffalo's chief diversity officer, Shatorah Donovan, during the Council's Finance Committee meeting Tuesday.
But representatives from the Western New York Law Center said the plan raises constitutional issues and needs more work before it is implemented. For one, the city needs legislation defining who would be eligible to apply for the money and under what circumstances. Also, residents should receive advance notice of the policy change. And the city needs an articulated strategy to address extra expenses of the upkeep of the new properties, they said.
"Immediately we had concerns because as it stands right now homeowners do have the ability to go through a process and apply for surplus funds, and it is something that our office does regularly for people, and it's something that we try to do as much outreach as possible on because there are no notice requirements," said Kate Lockhart, the law center's director of vacant and abandoned properties program. "The city doesn't even send notice right now letting people know that they may have access to surplus... With the changes if the city takes title prior to the auction there wouldn't be any surplus that would be entitled to the homeowner. Technically, that's the city's money."