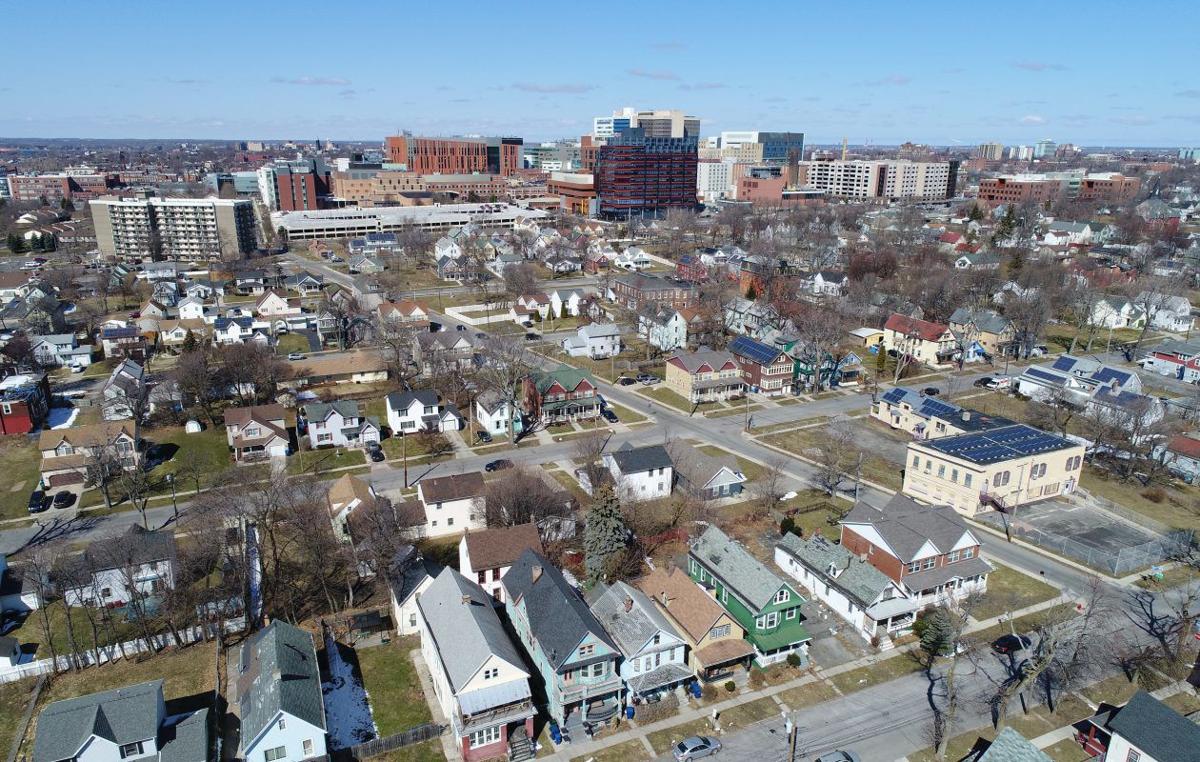 It was a "surreal" moment when India Walton, executive director of the FB Community Land Trust, found out that New York state was awarding the organization $800,000 to create and preserve affordable housing in the Fruit Belt neighborhood.
"This is huge. It is a great start, and we're lucky to have that kind of investment," Walton said.
The Fruit Belt land trust was created in 2017, and most of its funding has come from grassroots fundraising and grants from Open Buffalo, PUSH Buffalo and Common Council President Darius Pridgen, she said. "But this type of infusion will draw other types of investment," she added.
Attorney General Letitia James announced Friday that Buffalo will receive the affordable housing grant as part of the state's Community Land Trusts Capacity Building Initiative, which acquires and renovates distressed properties and provides training and technical assistance to homeowners.
"Preserving and expanding affordable housing will benefit all Buffalonians," James said in a written statement. "This grant will provide the City of Buffalo and the (land trust) the necessary assistance to ensure affordability in the neighborhood."
Some of the money will be used to hire another staff person at the organization, Walton said. Funds also will be used to acquire, redevelop and manage new affordable rental housing units.
And a portion of the funds will go toward rehabilitating blighted and vacant existing homes and then make them available for purchase by low- and moderate-income buyers. Each home will have a 99-year land lease, which will create permanent affordable housing, Walton said.
"That's the thing most important about land trust," she said. "Even if a homeowner goes on to sell, we can keep that affordable for the next family. It doesn't turn over to market-rate housing. The community gets to decide how the land is developed."
Pridgen, who represents the Ellicott District that includes the Fruit Belt, praised the award.
"I am very excited for the the Fruit Belt community and the land trust as an organization to receive this amount of support from the state of New York. Once again it shows that working together with our partners in government is effective and important, especially for communities that are experiencing gentrification," he said.
Mayor Byron W. Brown thanked James for the award and said that the funds will help "address housing needs and improve our historic Fruit Belt neighborhood, which complements my administration's ongoing efforts to continue to cultivate a city of opportunity for all residents."