Bounce Imaging's 360-degree ball cameras allow law enforcement officers and soldiers to peer into dangerous places from a safe distance.
Now the Buffalo-based startup is poised for a big step in its development. Bounce Imaging was awarded a five-year contract worth up to $15 million with Customs and Border Protection, the federal agency tasked with protecting the nation's borders.
"The potential is really, really big for the company," said Lauren Baynes, vice president of operations for Bounce Imaging.
The base value of the contract is $300,000. The deal includes purchase of Bounce Imaging's throwable, tactical cameras that are softball sized, and a smaller version that is the size of a baseball.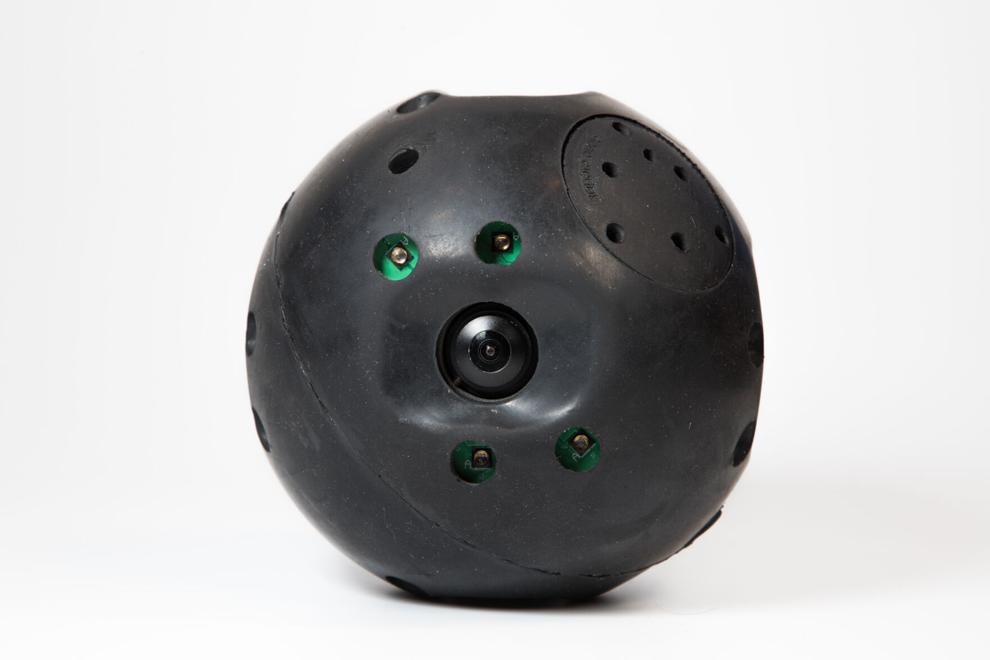 The company pitches its technology as rugged and capable of providing a clear, stable image about dangers that might lurk ahead. About 400 law enforcement agencies and the Department of Defense are already customers, Baynes said.
"This is definitely something that can protect officers, can protect U.S. soldiers and protect civilians, as well," Baynes said.
The Customs and Border Protection contract takes Bounce Imaging's technology into a new direction. Agents can mount a ball camera on a pole to check out shipping containers for contraband and people.
"You're able to inspect those shipping containers in really a fraction of the time that it would normally take for someone to climb around and crawl into all these cramped spaces," she said.
If the contract with Customs and Border Protection proves successful, it could open the door for Bounce Imaging to secure other work in the safety and inspection field, beyond the federal government, said Francisco Aguilar, the company's founder and CEO.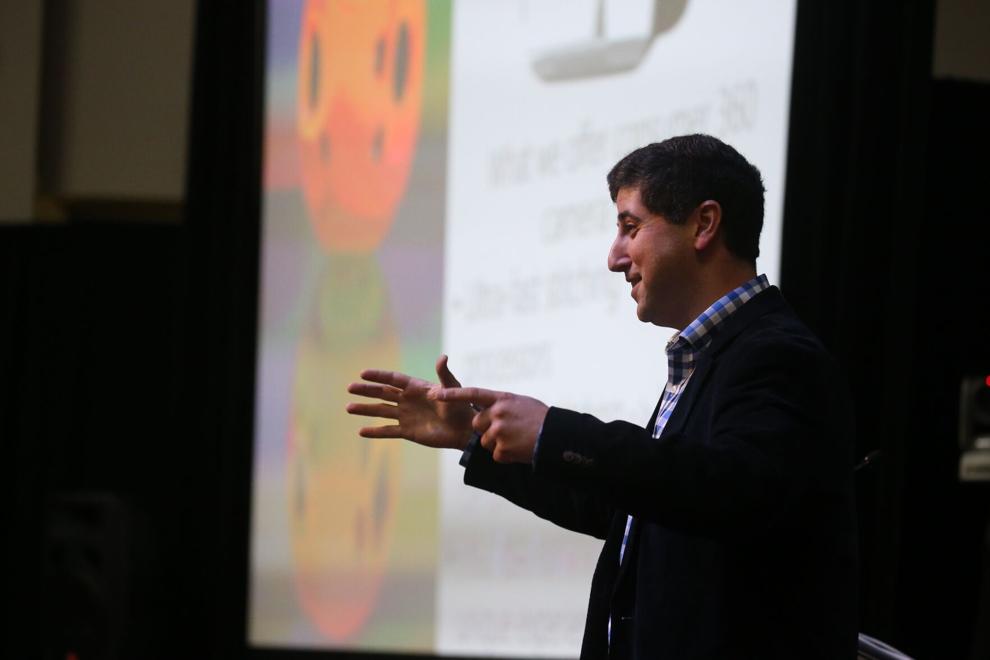 The company has grown to 20 employees, four of whom are based locally. Most of its employees are spread around the country to oversee sales regions, and to meet in person with potential customers. A contract manufacturer in Massachusetts handles production.
Bounce Imaging got a boost in the 2016 edition of the 43North business plan competition, winning $500,000. The company does not disclose annual sales figures, but the company in 2020 was profitable for the first time, Baynes said.
"Now we're kind of investing back into growth for 2021," she said.