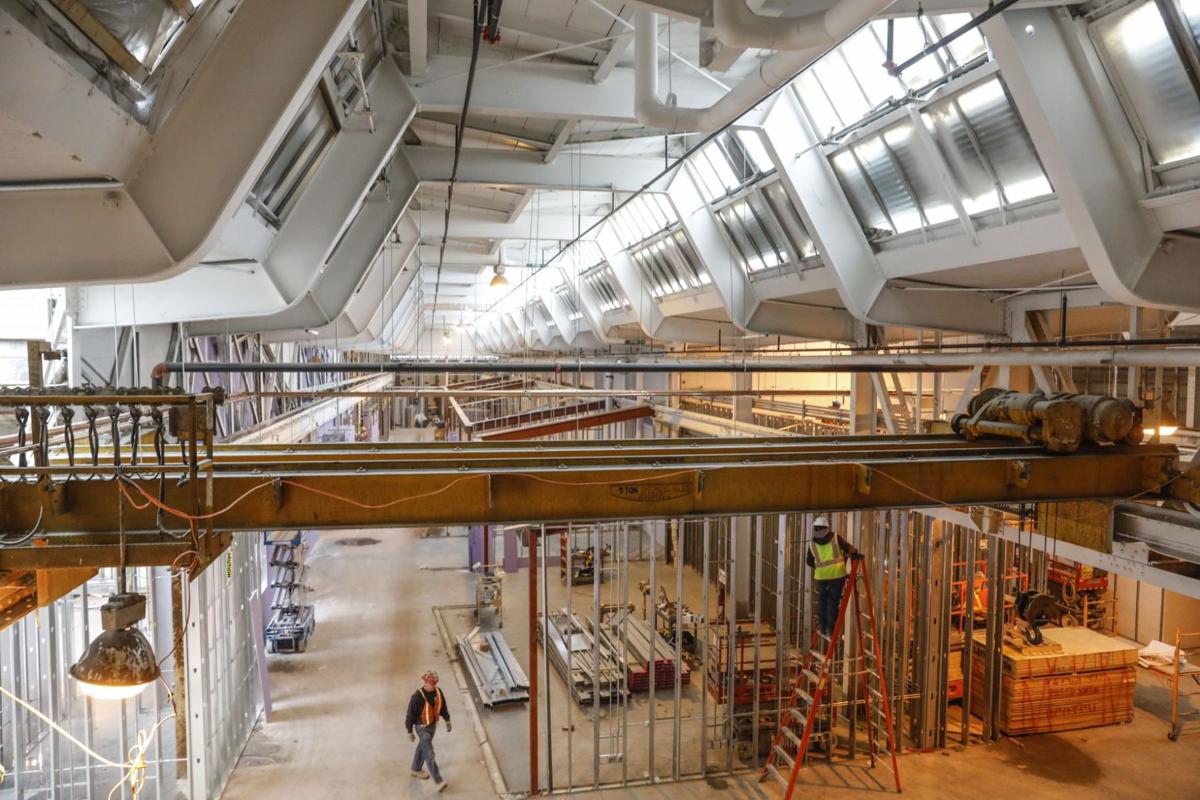 The Buffalo Urban Development Corp. is considering the purchase of another parcel of land in the Northland Corridor area, as the success of its efforts to create a new light-industrial and job-training center is attracting attention from nearby property owners.
Agency officials did not disclose the location of the property – which was discussed during a closed-door executive session by the board on Tuesday – nor did they provide any other details about the land or the transaction.
But BUDC Vice President David Stebbins said the agency may have more news to announce on it by next month. He said it's indicative of what the organization has accomplished in that part of Buffalo's East Side since it began acquiring property there in late 2014.
BUDC, with more than $100 million in state and other funding, is converting an aging 35-acre industrial zone into an active new business development hub, anchored by the new Western New York Workforce Training Center.
Located in about 100,000 square feet of space at 683 Northland Ave., the new training center opened in September, with classes geared toward teaching students  manufacturing skills and other trades that will make them more valuable in the job market. Longtime local soul-food restaurant Gigi's is also slated to open in the building by Nov. 15.
The rest of the 235,000-square-foot former Niagara Tool & Machine Co. building is being renovated into the new home of Buffalo Manufacturing Works – a nonprofit organization that helps companies test and improve their manufacturing processes - and other businesses. Other buildings nearby are also being transformed into new light industrial or commercial space, and Stebbins said BUDC is now engaged in discussions with potential new tenants for those sites.
Stebbins said that first phase of work is almost done, while work has begun on the second phase, with roof-deck replacement as well as remediation and demolition now underway.
On Tuesday, the BUDC Board approved a $208,166.18 retroactive purchase and installation by Gilbane Building Co. of additional small equipment and materials for the training center's Small Electrical Training and Welding labs. The costs will be covered through a $6 million grant from Empire State Development Corp.
Meanwhile, BUDC is also still in talks with potential buyers of land at its separate Buffalo Lakeside Commerce Park in South Buffalo.
And it's trying to start work on environmental remediation and later demolition of a smaller industrial property at 308 Crowley Ave. in Riverside, which it recently acquired. The agency already cleared about $90,000 in past liens and judgments on the property and conducted initial environmental studies, in addition to routine property maintenance.