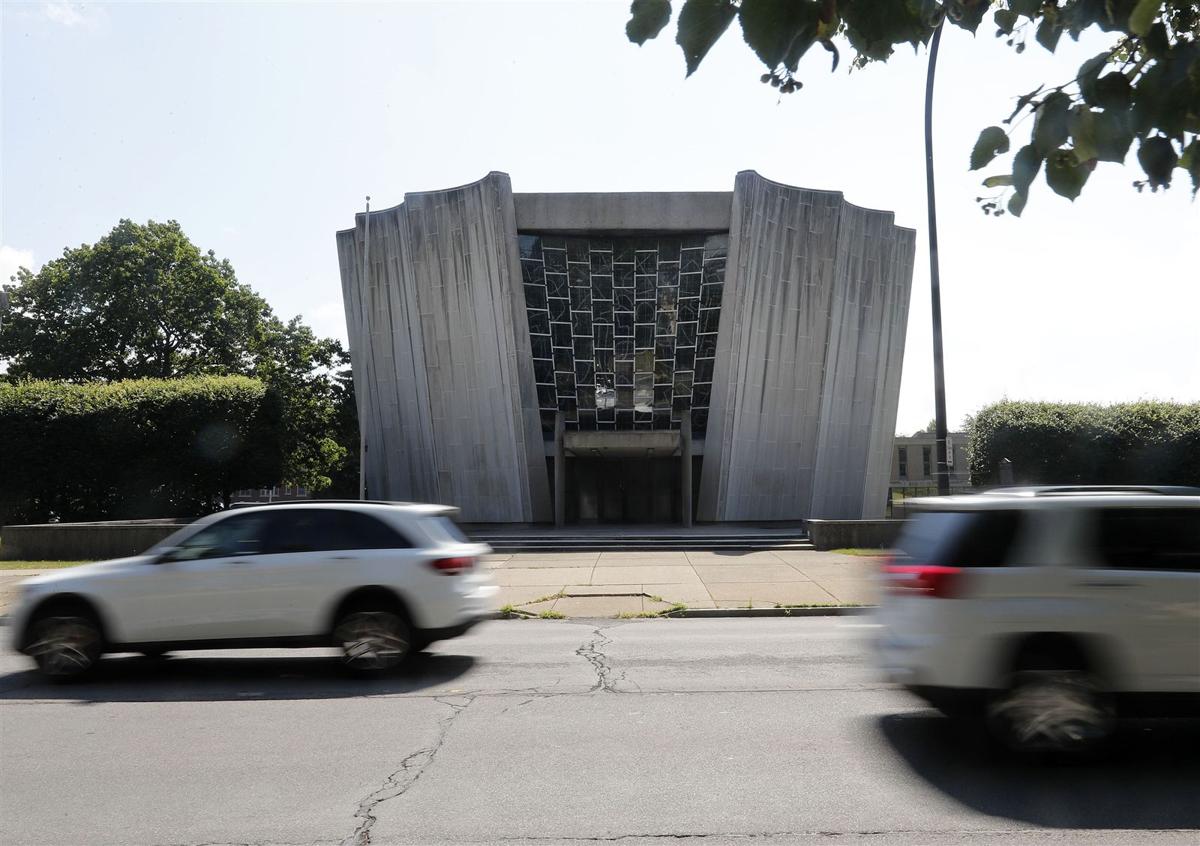 The rabbi of Buffalo's largest Jewish congregation has been censured by his national rabbinic organization for five ethics violations after he was accused of sexual harassment by the synagogue's cantor.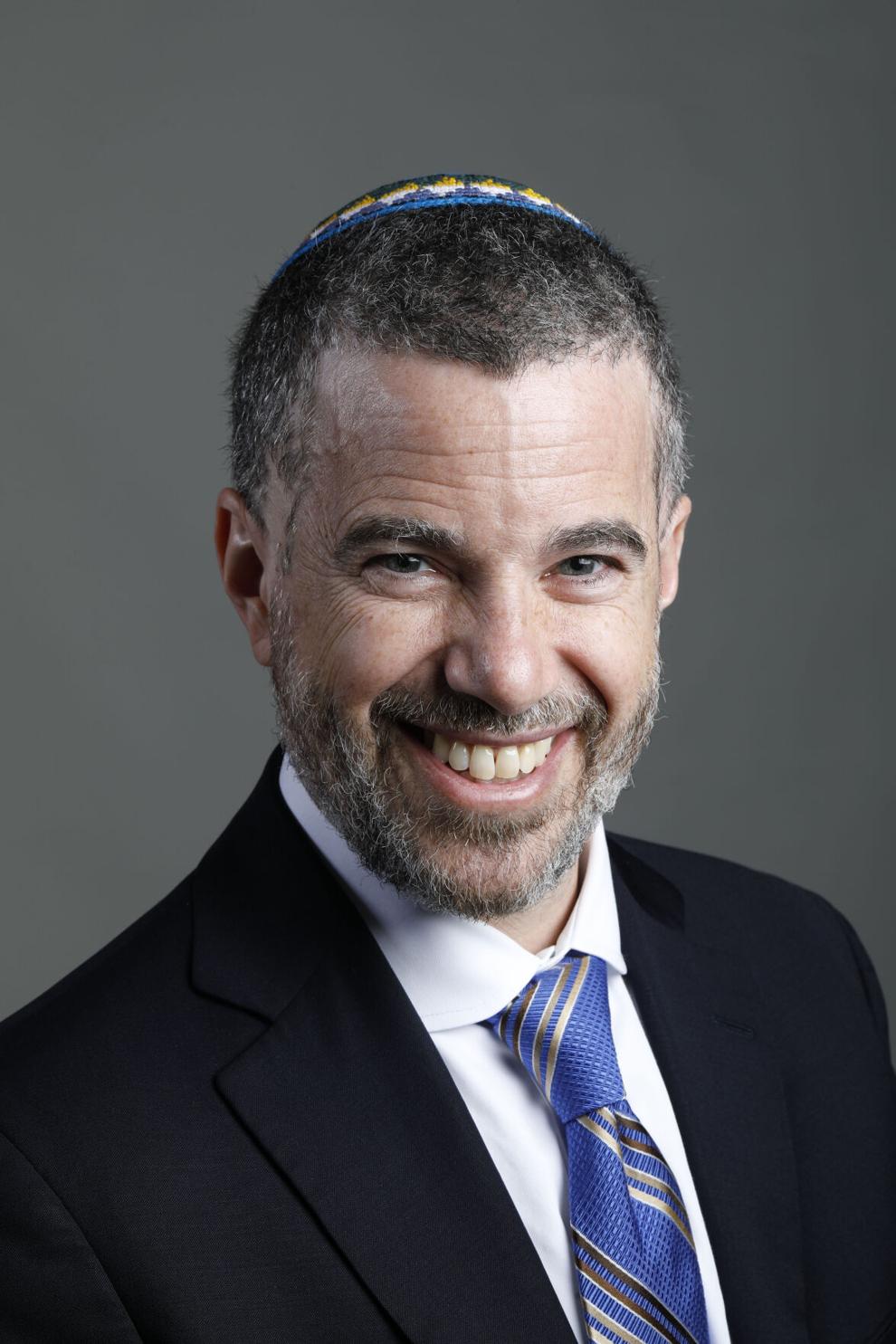 A fact-gathering team of the Central Conference of American Rabbis found that Rabbi Jonathan Freirich of Temple Beth Zion broke the organization's ethics code multiple times over the past four years, starting with the weekend of his hiring interview, according to a copy of the report obtained by The Buffalo News.
The findings – which were provided to the synagogue's leadership in February but never disclosed to the congregation – substantiated "specific incidents of inappropriate comments or behavior" by Freirich toward Cantor Penny Myers, concluding that his behavior was "inappropriate" and his defenses were "not credible."
Those included a reference to Myers as the "beautiful blond cantor" in remarks to the congregation from the altar – the bimah in a synagogue – during his interview weekend in February 2016. He also referred to "Fifty Shades of Cantor" after Myers returned from an overnight anniversary celebration with her husband at a winery, and later claimed to the CCAR team that she had displayed a pair of "play handcuffs" – which both she and a witness denied. And he referred to the first dinner out with the synagogue's new executive director as "popping his cherry," in front of the cantor and the Temple's sound engineer. 
There are no allegations or evidence of any sexual advances or physical contact by Freirich, and the findings relate to ethical but not legal violations.
However, the synagogue is ending his contract six months early – at the end of December.
Freirich issued a statement to The Buffalo News on Monday, apologizing to "anyone affected or hurt by something I said," and asking for forgiveness.
"I realize, as a leader of an historic and beloved congregation, that my comments, or the context in which I said them, were inappropriate, even if they were also misunderstood," Freirich said. "I take responsibility for my spoken words and want to assure everyone these are not what define me, as my wife, Ginny, understands. Her support, and the understanding of so many others, help immensely at this difficult time."
The Buffalo synagogue disclosed the existence of the investigation and overall finding in a letter that was sent to members by email on Sunday. That correspondence from Temple Beth Zion Board President David Goldberg marked the first time the board disclosed anything about the CCAR investigation, and was issued after The Buffalo News contacted him last week after learning of the probe and findings. 
"As a Board we take allegations such as these with the utmost seriousness," Goldberg wrote. "Sadly, and due in large measure to our deference to the CCAR's rules on confidentiality, we have allowed a vacuum to exist in which some have chosen to fill with baseless allegations to the detriment of all. The Rabbi is paying a serious price for his actions. We each have to decide how to accept his efforts" to repent.
The allegations and censure – while not as serious as those lodged against some priests within the Catholic Diocese of Buffalo – represent the latest example of misconduct by religious leaders. It also illustrates the impact of the global #MeToo movement in bringing issues of sexual harassment into the public eye.
"I accept that the age in which we live calls for higher standards of ethical professional interactions and behavior, and I support these," Freirich added. "I've agreed to accept the Temple Beth Zion Board's recommendation that I move on from being Rabbi at Temple Beth Zion by December 31. This is a heavy penalty. As I do so, I hope and trust that most people will choose to recall the good we did together these last four years. ... I will continue to pursue earning your forgiveness and future trust."
Myers filed her complaint with the CCAR in December 2019. The three-member team from CCAR cited interviews and conversations with five witnesses – including former temple President Julie Dressler Weinberg, Executive Director Jeff Clark and two other local rabbis – as well as emails and other documentation. It noted that Freirich admitted to making several of the comments, but "reframed each incident." It also complained of inconsistency in his stories, and described his efforts to shift blame to others instead of taking responsibility – including with what the team called "defamatory" responses.
"He seemed to concoct a false and offensive story about her in his written response," the report said at one point, later adding that Freirich's "response is actually worse than his original comment."
It also references a separate June 2019 complaint filed by a family at the synagogue, who along with other families had alleged that the rabbi had sought cellphone numbers of teenage bat mitzvah students – only the girls – and had asked for off-site appointments as part of their studies, on multiple occasions. The family, who subsequently provided their complaint and other documents to The Buffalo News but asked for anonymity , said Freirich had also asked their 12-year-old daughter out for coffee to talk about her upcoming bat mitzvah.
The CCAR report said Freirich was "oddly evasive, and extremely defensive" in its interview with him about the family's complaint. It cited and censured Freirich for the same violations as it did with Myers' complaint. It also found that Freirich "was not honest or fully truthful," that he "contradicted himself and other witnesses," and that he "does not have the self-awareness about how others perceive his behavior." He also "uses poor judgment, and offends large groups of people."
The Ethics Committee of the CCAR – which is part of the Reform Movement within the American Jewish community – formally approved the censure in late March, but "without publication."
According to its website, that means the group felt the infractions deserved more than a reprimand, but were not significant enough to warrant disclosure or further discipline. The organization says on its website that it prefers to help rabbis learn and improve, rather than focusing on punishment.
The CCAR stressed in both cases that its work is confidential and urged Temple Beth Zion and the family who filed the complaint to be "discrete in sharing information," discouraging the synagogue leadership from going public .
Prior to Goldberg's letter on Sunday, temple members knew only that something had happened that had merited a special congregational meeting in August, when the congregation – at the behest of both the rabbi and the leadership – approved a mutual agreement to shorten his employment contract.
Handling of cases criticized
The parents who filed the complaint about Freirich's interaction with girls said they were "frequently assured by lay leadership" that the incidents were "simple misunderstandings," and received "conflicting statements" from synagogue leaders, leading them to conclude that Temple Beth Zion could not be objective.
"How we can possibly sit in the pews in our beautiful sanctuary listening to sermons on how to lead a moral life from an individual who has been censured by his peers?" the father wrote in an April 2020 letter to the temple's Board of Trustees. "Does the continued silence from everyone receiving this letter mean you've made a decision that Buffalo doesn't deserve any better than we have today?"
Myers declined to comment, but her attorney, Lindy Korn, said the cantor feels mistreated and abandoned by the congregation she has served for 14 years. Korn said Myers has no plans to sue. 
"The cantor has begged for transparency, and was complaining about a hostile work environment, which caused harm to her health. That is a complaint that went largely ignored," said Korn, who is also a member of Temple Beth Zion. "Somehow, protecting her wasn't as important as protecting the rabbi."
Myers is on paid leave until year-end, "to reenergize and refresh," according to an earlier letter from Goldberg to the congregation.
"I feel this is tragic, for everybody, because the cantor wanted it handled upfront, quickly, and instead really nothing has changed," Korn said.
Temple Beth Zion leaders sought to defend their actions in the latest letter, with Goldberg calling their previous public explanation "well-intentioned and we believe legally required," while admitting that it had been "incomplete and left more questions open than answered." That, in turn, had led to "unease, speculation, rumor, gossip, and, most recently, terribly untrue accusations spreading throughout our congregation," Goldberg wrote.
Yet even those leaders had previously acknowledged – albeit in private – the risk they faced in maintaining confidentiality.
"We have done an admirable job, up to now, of trying to run the temple, protect the Rabbi, shield our congregants, pacify our Cantor, put on our happy faces, and hide our dirty little secrets," Goldberg wrote in an email sent in mid-September to 16 other people, and obtained by The News. "I feel, at this time, that we may not be in a position to continue with the charade. ... The public may now soon know more than we have shared."