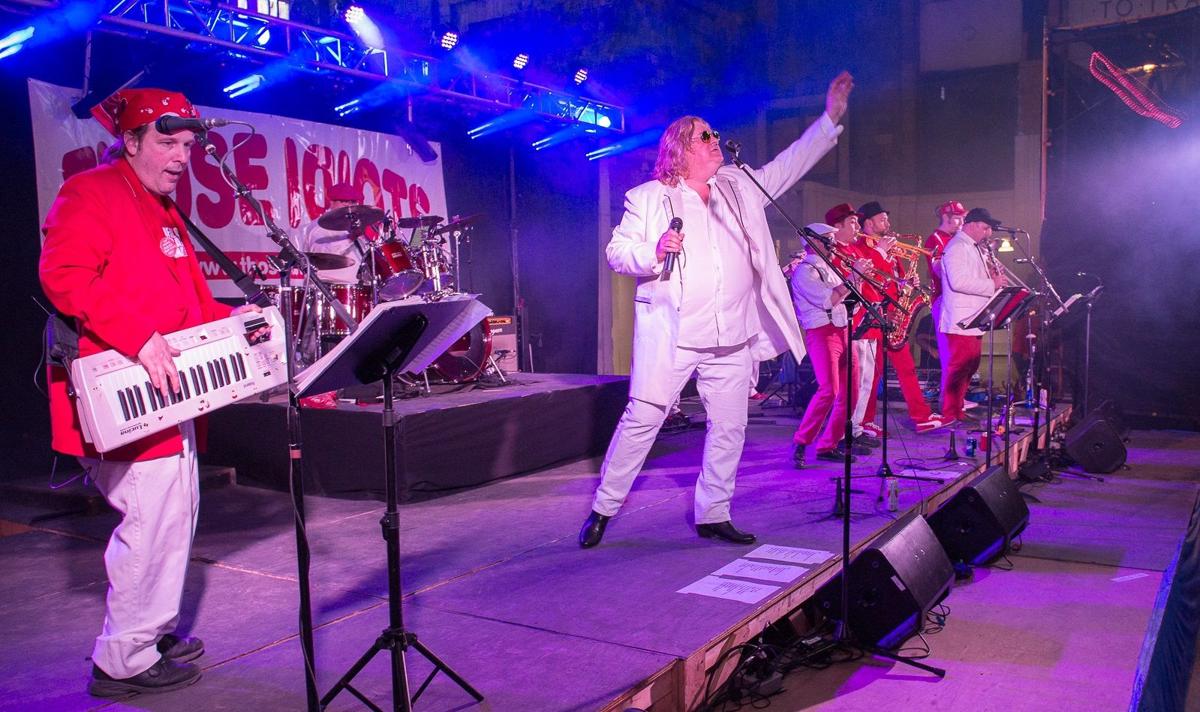 Those Idiots, Hocus Polkas and the Buffalo Touch are three local polka bands that shine at annual Dyngus Day parties across the area -- and their performance schedules, on Dyngus Day alone, would make anyone's head spin.
Sure, all three play gigs at other times of the year, but not one matches the scale, polka-induced enthusiasm and sheer Polish bedlam of the day after Easter. Because of Covid-19, this year is different.
Like many across the area, virtual gatherings have been the only approved option for socializing and performing, so these polka bands didn't sit around and mope; they all recorded coronavirus-themed polkas.
Highlights: The polka is about "one last beer," vocalist Myron Deputat is wearing bright gloves and there's a Bud Light joke. One tip: Watch the video a few times, paying attention to the antics of each performer as best you can.
Message from the band: "We spent a little over two weeks putting this together. It was an interesting process for sure, but with a little bit of ingenuity we were able to use our personal phones and home studios to do it. We were looking for a way to lift up people's spirits knowing that they wouldn't be able to celebrate Dyngus Day with us. This would have been our 19th consecutive year of performing at Dyngus Day."
Note: Those Idiots just put their albums on Bandcamp for public perusal. The band intended to live-stream a concert tonight, with donations benefiting the Matt Urban Hope Center, but organizers opted to call it off due to negative feedback regarding the appropriateness of staging a concert.
What to look forward to: Those Idiots plan to take part in Dyngus Oktoberfest Day, to be held Sept. 19 at the Buffalo Central Terminal, if social distancing is lifted by then.
Those Idiots - Quarantine Polka

Posted by Those Idiots on Sunday, April 12, 2020
Highlights: The song "Who Stole the Kishka?" refers to a non-photogenic traditional Polish food akin to sausage stuffing. It does not appear something that would be eagerly thieved. Don't miss the Buffalo Bills cowboy hat that pops up.
What to look forward to: The polka band will appear on WGRZ's "Most Buffalo" at 4 p.m. today. Hocus Polkas most recently played at Buffalo Groundhog Day on Jan. 25 outside Flying Bison.
Happy Dyngus Day!The band put this little video together for you. It's the next best thing to being with you!Thanks to all of our partners, especially Adam Mickiewicz Library & Dramatic Circle, Inc. and Buffalo Groundhog Day. And thanks to all of our friends and fans. Hope to see you next year. Stay safe!Oh... word on the street is that we will be featured on Channel 2's Daybreak (5-7 AM) and Most Buffalo (4 PM) on Dyngus Day. WGRZHocus Polkas

Posted by Hocus Polkas on Sunday, April 12, 2020
Highlights: The Am-Pol Eagle wrote the backstory of the Buffalo Touch's parody, playing off an earlier hit, "Everybody's Polish on Dyngus Day," released in the early 2000s.
Band member Ray Barsukiewicz rewrote the lyrics in 10 to 15 minutes, according to Matt Kushner's piece. It didn't require quite the collaborative effort of the previous two, but it's a pleasantly upbeat polka given the situation.
The Buffalo Touch react to Corona virus. I changed the words to reflect the situation.

Posted by Ray Barsukiewicz on Wednesday, March 18, 2020