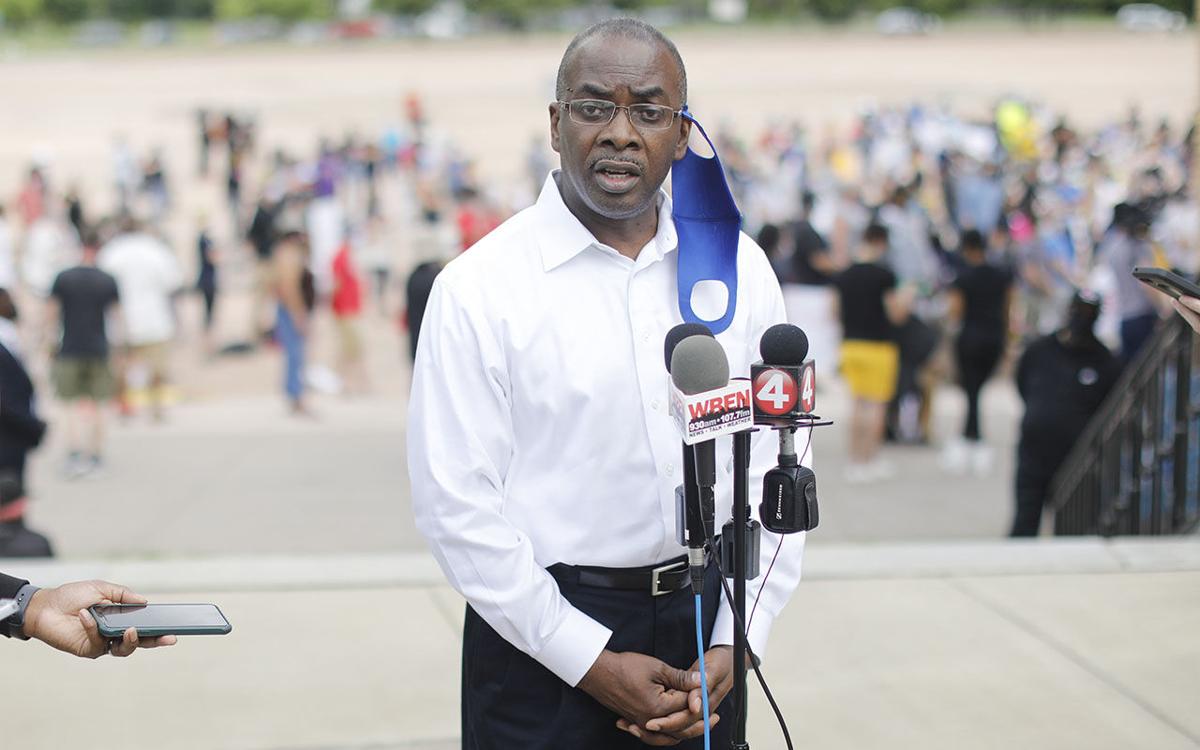 If you've got an old, unpaid parking ticket or your water has been shut off because of delinquent payments in the City of Buffalo, new amnesty programs will waive late fees and interest through the end of the year, Mayor Byron W. Brown announced Monday.
And moving forward, the city will issue fines for low-level traffic infractions or motor vehicle equipment violations based on income instead of flat fees, the mayor said.
Beginning Wednesday, those with city parking tickets issued before June 30, 2019, will be able to satisfy the outstanding debt by paying only the original fine. In most cases, that would be $30, $35 or $40 per ticket, Parking Commissioner Kevin J. Helfer said.
Also, city residents who have previously had water service shut off for delinquent payments will not be required to pay penalties or interest that accumulated on an account.
The moves come in response to the Covid-19 pandemic, racial justice protests and the "looming economic disaster" faced by the region, state and the country, Brown said during a news conference at the Col. F.G. Ward Pumping Station.
The parking ticket and water bill amnesty programs, and the Buffalo Motorist Assistance Program reflect "the need to achieve racial and economic justice for people living in our city," the mayor said.
The amnesty programs, which will end on Dec. 31, and the new fine system for low-level tickets and equipment violations "will help ease the pressure of escalating fines that disproportionately impact Black and low-income residents in our city," Brown said.
There are more than 56,000 unpaid parking tickets issued by the city that are more than a year old, he said.
Those who participate in the water bill amnesty program will have interest and penalties forgiven, as well as fees related to meters or burst meters. The program also requires a 10% down payment of the remaining principal balance and that the homeowner sign up for a 12-month repayment plan. In addition, the homeowner must allow for the installation of advanced meter-reading technology and must submit automatic monthly payments.
The Buffalo News: Good Morning, Buffalo
The smart way to start your day. We sift through all the news to give you a concise, informative look at the top headlines and must-read stories every weekday.