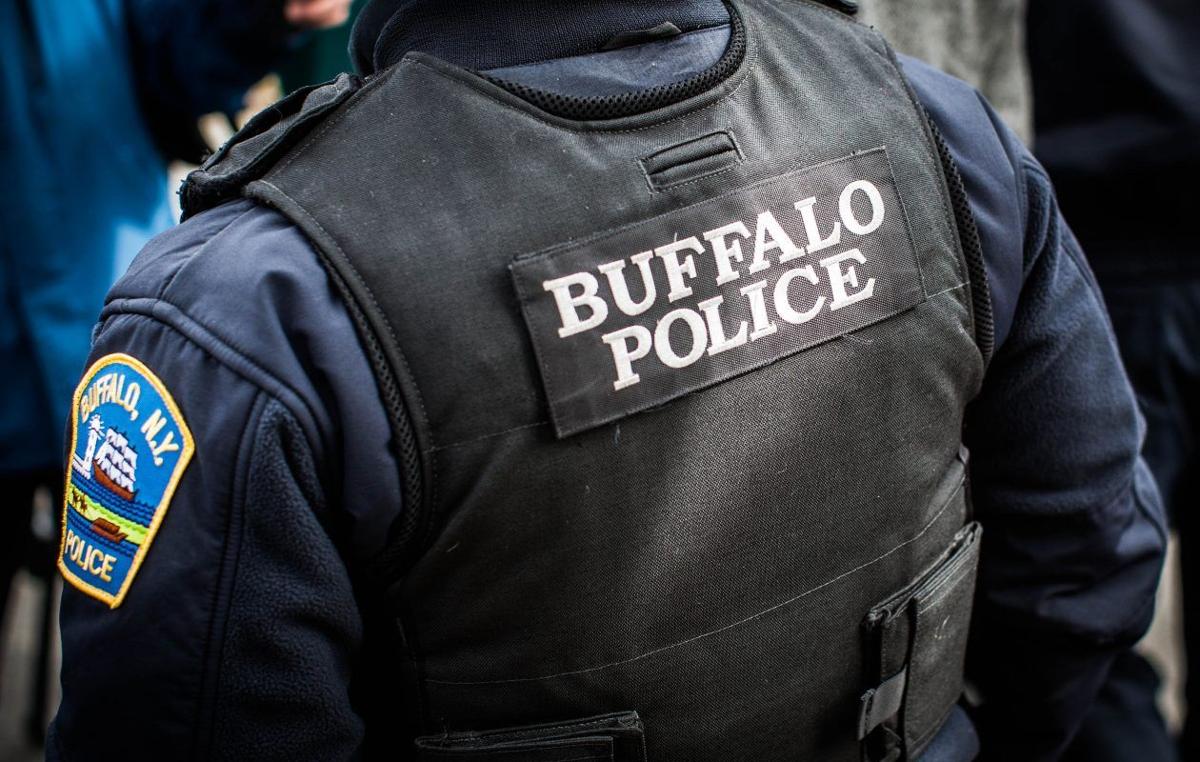 Buffalo Mayor Byron Brown on Thursday announced that the use of no-knock search warrants by Buffalo Police officers will be limited under the latest change to city policing.
Brown's executive order is part of some sweeping changes in the city's policing policies after several weeks of citizen protests held well into the summer at Niagara Square in response to the May 25 killing of George Floyd, an African American man, following his arrest by police in Minneapolis for allegedly passing a counterfeit bill.
Locally, some of those changes include Buffalo Police being directed to issue appearance tickets instead of arresting citizens suspected of committing non-violent offenses, and forgoing arrests and searches based on the smell of marijuana.
"Today's announcements are another step in improving the operations of the Buffalo Police Department," Brown said. "No-knock search warrants are a tool that is best used infrequently, selectively, and only when there is a legitimate concern for community or officer safety."
The mayor's new directive was inspired by the killing of a 26-year-old Kentucky woman during a police raid at her Louisville apartment on March 13.
Breonna Taylor, an emergency medical tech studying to become a nurse, was shot multiple times when police officers burst into her residence using a no-knock warrant during a narcotics investigation. The warrant to search her home was in connection with a suspect who did not live there, and no drugs were found in the raid.
Brown, at a news conference Thursday in City Hall to announce the limitations on the use of no-knock search warrants, described the Breonna Taylor case as "an incredibly tragic situation, a situation that we never want to see occur in this community."
The mayor said he has heard from residents and lawmakers in the Common Council who requested a change in policy to ensure it never happens.  
Under Brown's direction, when the Buffalo Police Department is the law enforcement agency responsible for executing a search warrant, it will no longer request permission for a no-knock search warrant from a judge, unless there is a clear and present danger to the safety of the community or an officer.
Otherwise, Brown said, the aim is to "... give people in the residence time to be able to reasonably come to the door, open the door and respond to the police," which apparently did not happen in the Louisville case.
Deputy Police Commissioner Joseph Gramaglia acknowledged that his department will have less control when other law enforcement agencies take the lead in an investigation.  
"So the warrants that we are taking the lead on, this is our policy. When there are other agencies pursuing federal warrants, they will be the ones obtaining the warrants, so there will be discussions, but if it's their warrants, we will go along with whatever their warrants are," Gramaglia said.
He added that Buffalo Police officers are well-trained for many "what if" scenarios.
"There's always a 'what if' when it comes to walking through a door, and that's why we train ... for those 'what ifs,'" Gramaglia said.
The mayor said the Buffalo Police, in response to executive order, has examined best practices that are being followed by other police departments around the country when it comes to limiting the use of no-knock search warrants.
"So, this is in line with those best practices of ending most no-knock search warrants that have been looked at in other parts of the country," Brown said.   
Brown announced a new approach to protecting residents' right to free expression and public protest.
In the past, he said, individual district police chiefs have worked with community members who are planning demonstrations. Brown said the Buffalo Police Department will formalize that process and convert the policing of demonstrations into another community policing function that relies more on information-sharing, coordination and voluntary cooperation.
The new process will be overseen by Deputy Commissioner Barbara Lark, who will work directly with the police chiefs, the city Law Department and community liaisons.