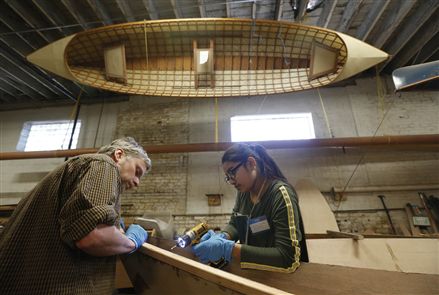 The Col. Ward Pumping Station will be the setting this weekend for the second annual Buffalo Maritime Heritage Festival.
The event will feature free activities outside the building and a charge of $10 to go inside. Hours are 10 a.m. to 6 p.m. on Saturday, and 10 a.m. to 4 p.m. on Sunday. The pumping station is located just off the 190 at Porter Avenue.
There will be several food trucks, a beer tent with local brews, antique and classic boats, music, a draft horse and activities for kids. Inside, vendors will be selling arts and antiques.
It's also a chance to see the largest collection of vertical, triple expansion, steam pump engines in the world, towering five stories high.
Get local news delivered to your inbox!
Subscribe to our Daily Headlines newsletter.