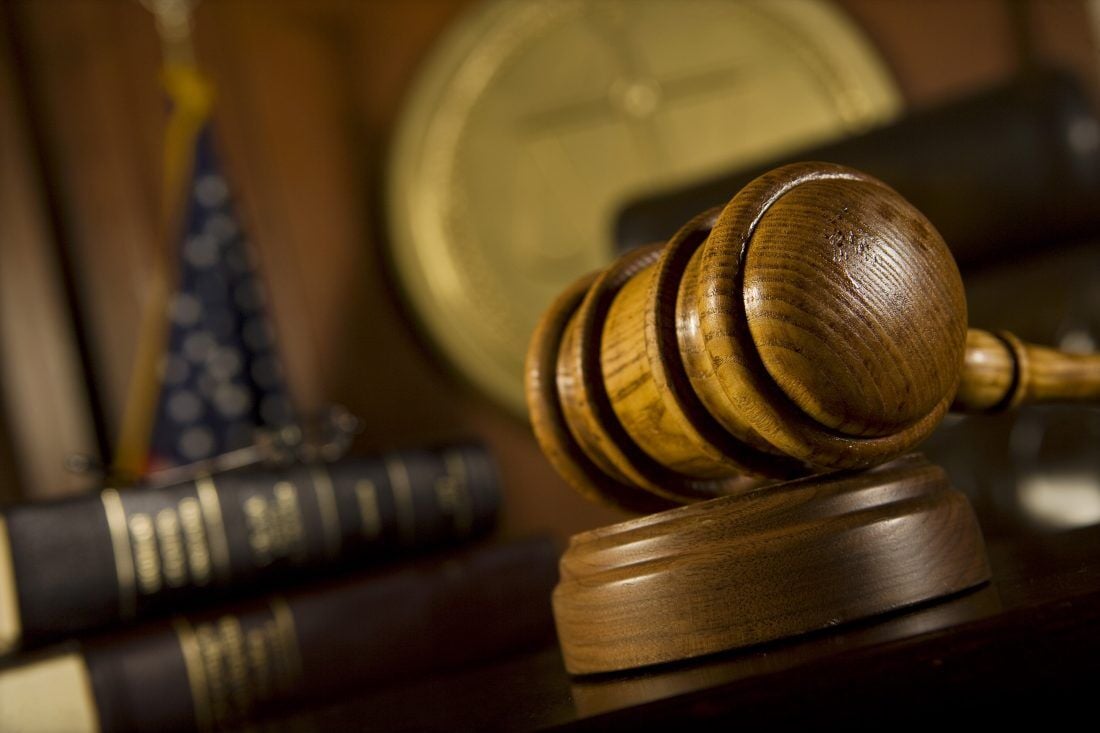 Drug addicts who run afoul of the law in Buffalo are seeing a new twist in the justice system. The first opiate intervention court in the country has been operating since May 1 in Buffalo City Court.
The court reverses the traditional trajectory of criminal cases by putting treatment ahead of prosecution. Everyone arrested in Buffalo will be screened for opiate use, and those who are struggling with addiction will be directed to a treatment program, with their criminal cases put on hold.
With an average of one overdose death in Erie County every day, the object is to save lives, officials said. Latest figures from the Erie County Health Department show 66 confirmed fatal overdoses in 2017, with 111 more suspected. There were 296 confirmed fatal overdoses in 2016.
Judge Craig D. Hannah, who supervises the court, said the type of treatment will vary depending on the individual. Some will be directed to inpatient care. Others will be outpatients under daily supervision. The criminal cases will resume only after the treatment, and success in treatment could be a mitigating factor in how a case is resolved, District Attorney John J. Flynn said.
"Jail is not the answer," Flynn said. "Will people be held accountable for their crimes? Yes. But they also deserve to be cared for and loved."
Judge Robert T. Russell, who has overseen the city's drug court for many years, said the main goal is to keep people alive.
"The earlier the cases are identified, the greater the success," Russell said.
In a traditional drug court – started in Buffalo in response to the crack epidemic of the 1990s – drug users often don't begin treatment for 30, 60 or 90 days, Russell said, because it was a different system for a different type of drug use.
Attorney Mark A. Adrian said those kinds of delays for opiate addicts can be deadly.
"I've had eight clients die while their cases were pending," Adrian said Wednesday.
He and Russell said it is important not to give up on people who fail in their initial efforts to get clean.
"There is no cap," Russell said, on the times people can be referred for treatment. "As long as they are trying, we expect people to slip."
The new court is being funded in part by a grant from the U.S. Department of Justice Bureau of Justice Assistance, and the treatment programs are under the administration of Dr. Richard Blondell of the University at Buffalo's Family medicine program, Horizon Health Services and the HOPE Program.
The money is funding extra staff for medically assisted treatment programs and for the court program. Treatment will include counseling and medical interventions, including using Vivitrol, which blocks the effects of opioids.
The court program is the latest effort to try to stem the tide of opiate addiction and death. City Court Chief Judge  Thomas P. Amodeo read from a letter sent to him by the mother of an overdose victim. The woman said her 32-year-old son had been in court on Jan. 12, 2017.
"He is now dead," she wrote. "He deserved more from the court and the legal system of this country. He deserved to become well."
That will be the goal of the new court. Since May 1, 43 people have been directed to the intervention programs. Forty are in in-patient programs, and only two have used the opportunity as a chance to walk away.
Most important, officials said, none have died.