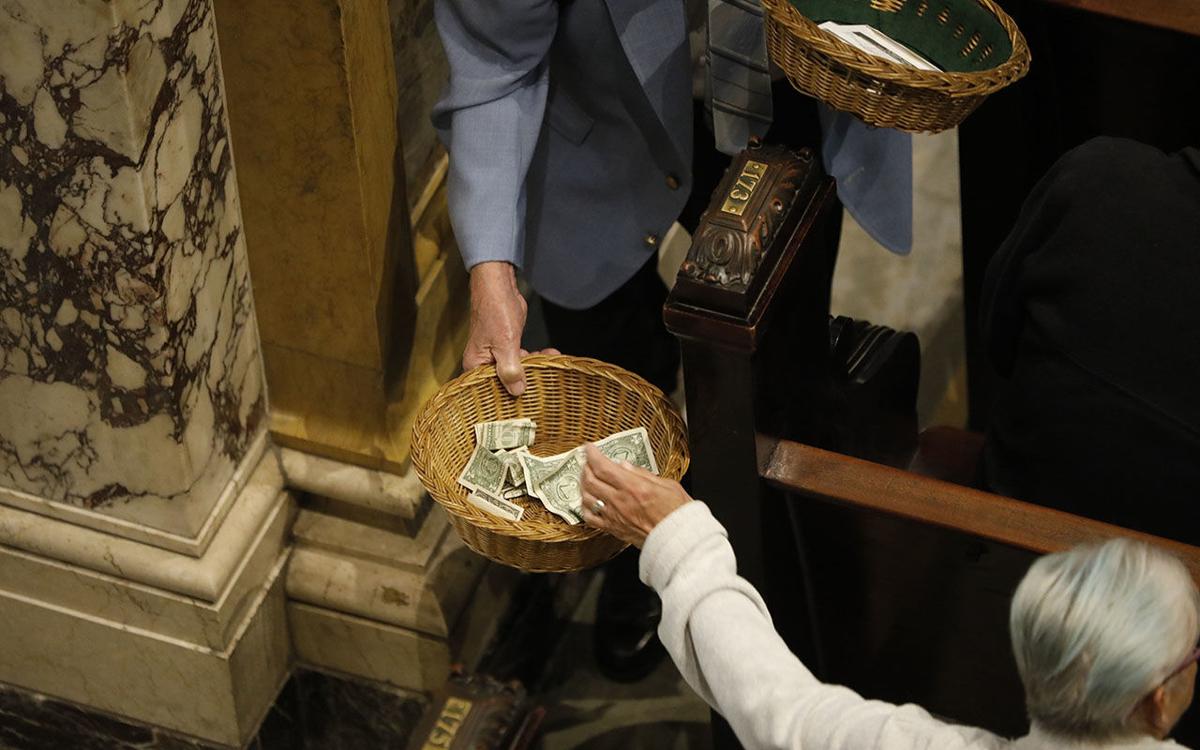 Dozens of lawyers and other professionals have billed the Buffalo Diocese $1.9 million for their work so far on the diocese's bankruptcy case.
More than 30 attorneys in five law firms that charge from $150 to $843 per hour have worked on behalf of the diocese since its Chapter 11 filing on Feb. 28. 
In addition, the diocese is on the hook for U.S. trustee fees and for fees charged by two additional law firms that represent the committee of unsecured creditors, which consists of childhood victims of sex abuse.
The diocese also hired a financial firm, a public relations firm and a research firm, each of which has submitted a bill for work over the past eight months.
The charges revealed in court papers filed over the past few weeks are on top of the more than $2 million the diocese spent on attorneys in the 12 months prior to the bankruptcy filing, primarily defending against more than 200 lawsuits alleging childhood sex abuse by priests and other employees.
Bishop Edward B. Scharfenberger, who is leading the diocese in an interim capacity as apostolic administrator, has said that a Chapter 11 reorganization is the best way to fairly compensate child sexual abuse victims, while maintaining Catholic ministries in the diocese.  
But the huge legal bills have some parishioners questioning whether money donated for feeding the poor and educating kids is being squandered.
Michael Taheri of Amherst said he refuses to contribute to the diocese until he sees better spiritual and fiduciary leadership from Scharfenberger or his permanent successor.
Taheri criticized Scharfenberger for not communicating with parishioners about what is happening in the bankruptcy court and for not being more present in the diocese. He also said the diocese should have put its legal work up for bid and perhaps negotiated that work on a flat fee or project basis, instead of hourly.
"We put money in the plate every week. We should have the opportunity to know how those dollars are being spent at every level," said Taheri. "When you're spending $2 million of parishioner funds within six months, I think the bishop has an obligation to affirmatively reach out to his flock and say, 'I want to update you on the following.' That's on him. This is not a lawyer problem. This is a stewardship problem within the diocese."
Abuse survivors also expressed disappointment and outrage over the legal fees.
"It has been driving all of us crazy when you look at all this money," said Kevin Koscielniak, who is part of the Buffalo Survivors Group, which advocates on behalf of abuse victims.
Koscielniak alleges he was molested by a priest when he was a boy. He said he sued in the diocese in 2019 so that he could force the diocese into disclosing how the church handled abusive priests. In bankruptcy, that power was taken away from abuse survivors, he said. The diocese has yet to turn over documents on its handling of abuse cases, even as it has racked up legal bills, he said.
"Once again, we sit here just having to take what happens," he said. "They can say all they want that this is the most fair way to do it, but that's B.S."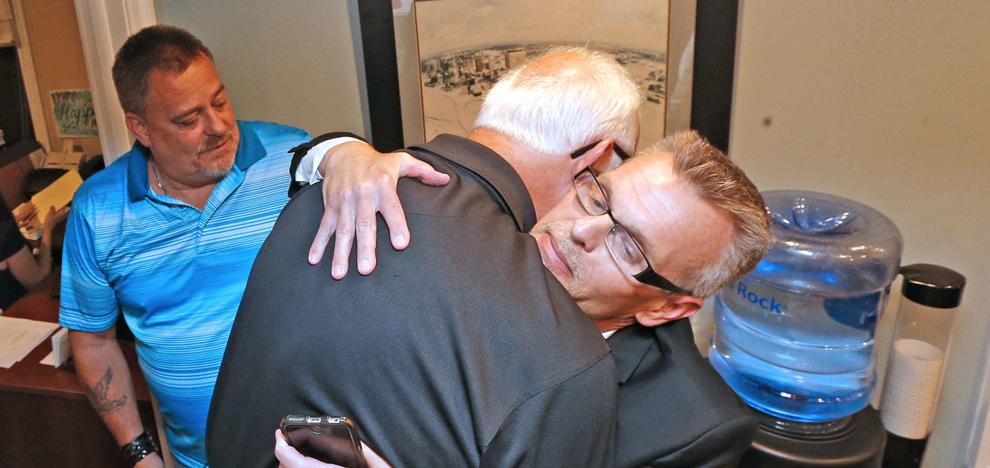 Syracuse-based firm Bond, Schoeneck & King has billed the most hours, by far, of any firm through the first eight months of the Chapter 11 reorganization, charging the diocese $929,982 for its services and expenses through the end of August. Lead attorneys Stephen A. Donato, Charles J. Sullivan and Grayson T. Walter reported working a collective 1,233 hours on the case through the end of July, with respective rates of $480 per hour, $440 per hour and $345 per hour. Nineteen other lawyers and three paralegals at Bond, Schoeneck & King also submitted billable hours.
Diocese spokesman Greg Tucker said the five law firms working on behalf of the diocese are all necessary because they serve different functions. The legal fees were being paid from the diocese's insurance reserves, regular savings and parish assessments, he said.
To fund its operations and diocesewide ministries, the diocese regularly takes a portion of gifts made at area Catholic churches during Mass collections.
Bond, Schoeneck & King is the bankruptcy counsel, while Blank Rome handles insurance coverage work within the bankruptcy proceeding, he said.
Connors LLP serves as the diocese's primary defense counsel in Child Victims Act cases. Gibson, McAskill & Crosby and Chelus, Herdzik, Speyer & Monte handle insurance defense work, including some CVA cases, but mostly other claims made against the diocese and Catholic entities.
The Chapter 11 filing put on hold at least 260 Child Victims Act lawsuits filed against the diocese since Aug. 14, 2019.
But Tucker said the diocese still needs lawyers working on CVA cases because some plaintiffs also sued parishes and other Catholic entities that are covered under the diocese's insurance program and the diocese is obligated to defend in those cases.
"Additionally, the attorneys who were defending CVA suits against the Diocese have the best knowledge of the facts of those claims, all of which are likely to also be asserted in the Chapter 11 case," Tucker said in an email.
Three-quarters of the $2 million the diocese spent on legal fees in the year prior to the bankruptcy filing was primarily for defending against CVA filings, and Tucker said without a Chapter 11 reorganization those CVA defense costs "would continue to accrue."
Connors LLP, which received about $1.5 million for a year's work prior to the bankruptcy filing, submitted bills in the bankruptcy proceeding totaling $192,858 for work from Feb. 28 through May 31. Terrence M. Connors and Randall D. White worked 400 hours combined on CVA cases in that time, each getting $250 per hour, according to court papers. The firm also billed for continuing work done by Connors and others in responding to 2018 subpoenas of diocese records by the New York attorney general and the U.S. attorney for the Western District of New York.
Other professional firms submitting bills were:
• Blank Rome, Washington, D.C. office, which charged the diocese $236,518 for legal services, including 131 hours of work by James Murray at $843 per hour and 130 hours by James Carter at $623 per hour. Six Blank Rome attorneys and two paralegals submitted billable hours.
• Insurance Archaeology Group of Rutherford, N.J., which charged $134,729 for 565 hours of work and expenses from June 1 to Aug. 31 researching parish annual reports from 1948 to 1973 to identify historical insurance carriers and coverages. Michele Pierro, the company's executive vice president, billed for 245 of those total hours, at $350 per hour.
• The Tucker Group of Baltimore, Md., which charged $92,019 for work and expenses from Feb. 28 through Sept. 30. The diocese agreed to pay Greg Tucker a flat fee of $10,000 per month to serve as interim communications director.
• Phoenix Management Services of Chadds Ford, Pa., which charged $140,856 for fees and expenses. Richard Szekelyi, managing director, billed 350 hours at $395 per hour.
• Gibson, McAskill & Crosby of Buffalo, which charged $69,830 in fees for 312 hours of legal work from March 1 through Aug. 31 at up to $250 per hour.
• Chelus, Herdzik, Speyer & Monte, which charged $40,990 in fees and expenses for 246 hours of legal work from March 1 through Aug. 31 at up to $250 per hour.
In addition to paying the fees of professionals working on its behalf, the diocese is obligated in the bankruptcy proceedings to pay fees and expenses of attorneys representing the official committee of unsecured creditors.
One of the firms representing the committee, Gleichenhaus, Marchese & Weishaar of Buffalo, submitted a bill of $69,114 for legal fees and expenses from March 12 to June 30. Attorney Scott J. Bogucki charged $375 per hour and billed 177 hours.
Pachulski Stang Ziehl & Jones of Los Angeles, which also represents the creditors committee, has not yet submitted an application for compensation to the court.
The charges detailed in the bankruptcy court filings also don't include fees that area Catholic parishes collectively are paying to two law additional firms. The diocese's 164 parishes, which are separate nonprofit organizations from the diocese and did not file for Chapter 11 protection, hired their own attorneys to represent them in negotiations over whether, like the diocese, they can be shielded from Child Victims Act litigation. Fees for the parish attorneys could run as much as $300,000, or $1,800 per parish, over the course of the bankruptcy proceedings, according to a memo sent to parishes earlier this year.