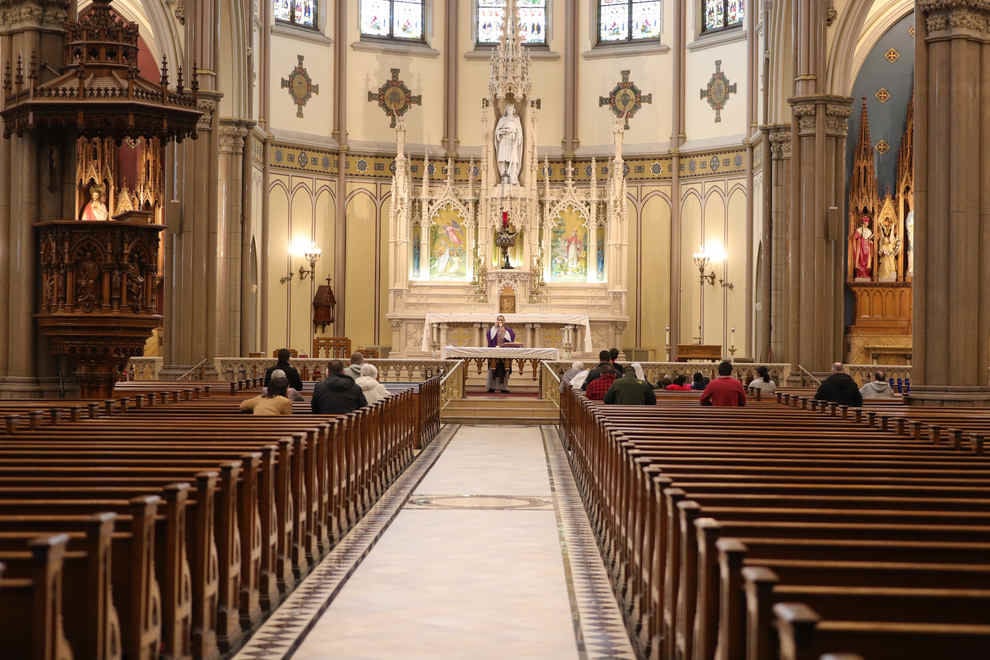 The Buffalo Diocese's lists of assets and liabilities filed with the U.S. Bankruptcy Court identifies multiple investment funds and bank accounts holding in excess of $28 million, dozens of properties and a fleet of vehicles.
What the schedule doesn't mention is insurance coverage, which has played a huge role in the resolutions of other Chapter 11 reorganizations by dioceses and archdioceses facing child sex abuse lawsuits.
Eight insurance companies, for example, agreed in 2018 to pay $137 million toward a $210 million fund to settle abuse claims in the Archdiocese of St. Paul & Minneapolis.
Of the nearly $800 million in bankruptcy settlements reached by 15 Catholic dioceses, archdioceses and religious orders since 2004, more than half of the funds have come from insurers, according to research by Pennsylvania State University law professor Marie T. Reilly.
Buffalo Diocese lawyers are now counting on the yet-to-be quantified insurance coverage as they try to resolve the claims of more than 250 people who allege they were abused as children by priests or other employees.
"Insurance is without question in this case our largest and most important asset," Buffalo Diocese bankruptcy attorney Stephen Donato said during a hearing last week with Chief Judge Carl L. Bucki of the U.S. Bankruptcy Court in the Western District of New York.
The diocese's desire to have complex, decades-old insurance policies pay off child sex abuse claims that could end up costing tens of millions of dollars already is colliding with some victims' demands for justice.
Diocese officials said they now have a better understanding of what policies the diocese owned in the 1970s and 1980s, when most of the child sexual abuse is alleged to have occurred. Attorney James R. Murray described the diocese's overall historical insurance picture as "a solid B-plus."
The situation is murkier prior to 1973, when parishes owned their own policies, the documents of which may still be located somewhere in a church attic or basement, said Murray, an insurance expert retained by the diocese.
Diocese officials this past March discovered 25 bound volumes of parish annual reports from 1949 to 1973, and an insurance "archaeologist" is combing through the material to determine if there's information about older insurance policies and if claims could be made on them, said Murray.
Murray told Bucki it could take several more weeks before the diocese and parishes have a more accurate understanding of the coverage they may have had.
But even in instances where the diocese has some documentation of coverage, insurers so far have been unwilling to pay.
In an August 26, 2019, letter, diocese insurance director John M. Scholl notified Wausau Insurance Co. of 38 pending lawsuits against the diocese alleging child sex abuse.
The diocese had purchased Wausau general liability and umbrella policies, with primary coverage that provided up to $500,000 per occurrence from July 1, 1978 to July 1, 1980, and up to $5 million per occurrence in excess coverage from July 1, 1979 to July 1, 1980. Wausau also provided coverage of $1 million per occurrence and excess coverage of $50 million per occurrence from July 1, 1983 to July 1, 1984.
Wausau responded to the diocese Sept. 24, 2019, regarding one of the claims by stating it investigated the lawsuit and had no obligation to defend or indemnify the diocese. Several similar denial letters followed.
Ultimately, though, after the diocese notified Wausau of 175 claims and lawsuits, Wausau acknowledged it had an obligation to defend the diocese in 107 of those claims, according to federal court papers.
Wausau is among eight different companies from which the diocese purchased liability insurance between 1973 and 2019.
The Continental Insurance Co. sued the Buffalo Diocese in state court last October to avoid paying on policies the diocese bought from Commercial Insurance Co., which was merged into Continental. Those policies were effective July 1, 1973 to July 1, 1978.
The diocese's bankruptcy filing stopped the Continental lawsuit from going forward, but the diocese and the insurers have remained at odds in bankruptcy court. The diocese has asked Bucki to appoint a mediator who could help broker an agreement on what the insurers would contribute to a global settlement of the child sex abuse cases.
Among the points of contention will be how "occurrences" of abuse get quantified and to what extent diocese officials knew about abuse and allowed it to happen. Insurers in past cases have sought to group allegations of abuse into a single occurrence, regardless of the number of victims or perpetrators, thus limiting the amount they would need to pay out. And Continental's lawyers already have accused the Buffalo Diocese of creating "a system of protecting, transferring, and obscuring the identities of pedophilic priests" that would invalidate insurance coverage.
The diocese already has found "secondary evidence" of a 1968 Aetna policy at a parish or parishes from the parish annual reports discovered in March. And there could be more, said J. Ford Elsaesser, an attorney who represents the parishes in the bankruptcy proceeding.
"We need to dissect and determine this coverage, in a collective way," said Elsaesser. "That coverage may be a significant way in which the parishes can contribute to the ultimate resolution of this case."
In past diocesan bankruptcies, courts have granted injunctions that shield parishes from lawsuits in exchange for a substantial contribution from the parishes toward a global settlement for victims, and Elsaesser said the 161 parishes in the Buffalo Diocese were looking to pursue a similar path.
The diocese's lawyers said they were concerned the amount of insurance funds available for a global settlement would dwindle if parishes had to litigate Child Victims Act lawsuits.
But some Child Victims Act attorneys said they're not interested in waiting for the diocese and parishes to figure out what insurance money is available.
"All they talked about is we want to get maximum insurance coverage. Well, the victims want justice, and sometimes the justice is more than insurance coverage," said Richard Weisbeck, who represents 29 plaintiffs in cases involving Catholic entities.
Some of the victims Weisbeck represents are in their 60s, 70s and 80s, and they want a resolution as soon as possible in state court, after waiting decades for justice, he said.
He urged Bucki to allow those cases to move forward in the state courts so that he can begin discovery and depose clergy alleged to have committed abuses and others who may have covered up abuses.
What has happened in the bankruptcy proceedings of other dioceses is irrelevant here, Weisbeck added.
"If there's a $5 million judgment, we'll take the church and we'll sell it. And the idea that it's limited to insurance is offensive to every one of our child victim clients," he said.
Some child sex abuse plaintiffs said they understood the need for the diocese and its parishes to pursue payment from old insurance policies, but they were concerned about how long it will take.
"It's stressful. It doesn't seem like there's going to be closure," said Gary Astridge, who filed a lawsuit last August alleging abuse by the Rev. Edward Townsend in the 1960s, starting when he was 7 years old. "When this is all said and done, is the problem really getting solved?"
Astridge said he's also worried the legal costs of bankruptcy could deprive victims of the compensation they deserve.
Bucki said he planned to issue a written decision, possibly by the end of June, on whether to allow lawsuits against parishes to move forward in the state courts.
If he does grant a stay that restricts state court cases connected to the diocese bankruptcy, that stay will be limited in scope and won't last indefinitely, he said.