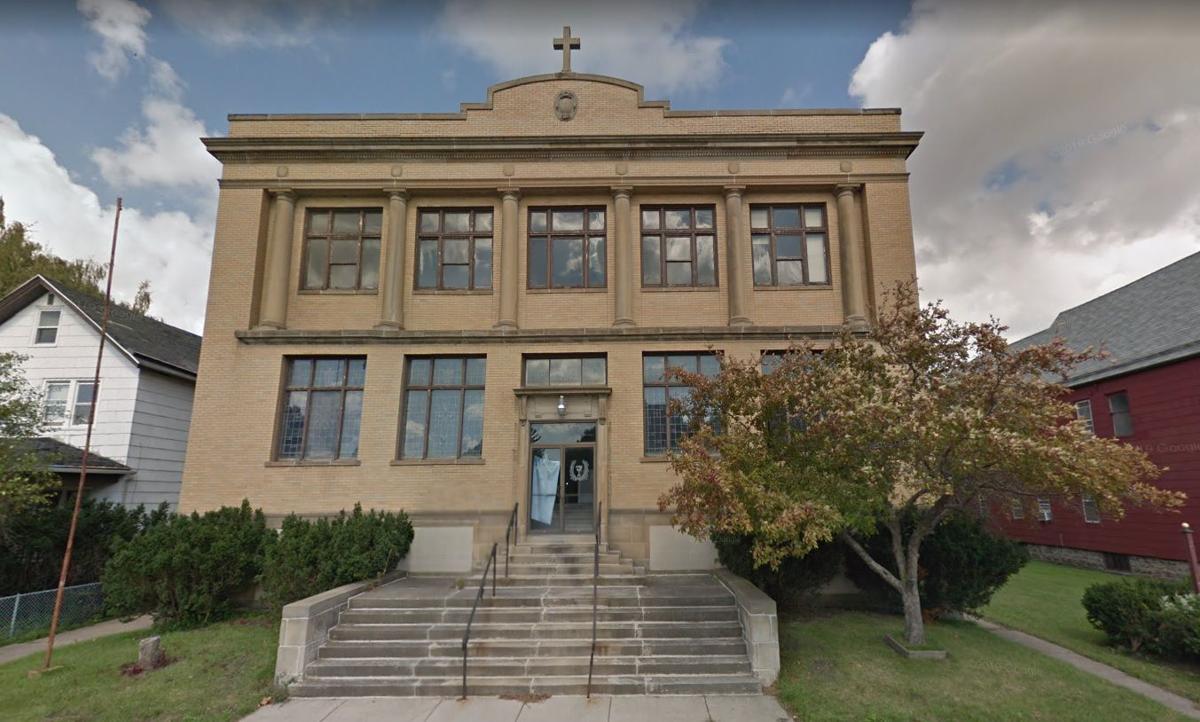 Coming soon to a church near you: a charter school.
Ellicott Development Co. wants to renovate the former St. Valentine's Roman Catholic Church in South Buffalo into the home of the Buffalo Creek Academy Charter School.
Located at 514-528 South Park Ave., at the corner of Alabama Street, the historic church building has been vacant for several years. It sits on part of 0.67 acres of land, consisting of five parcels that are already owned by Ellicott's 1238 Group.
Built in 1922, the church was one of the smaller parishes in the city until it was closed by the Catholic Diocese of Buffalo in 2007. It was acquired for $75,000 in June 2009 by Ellicott, which had marketed it for reuse as office space or a charter school.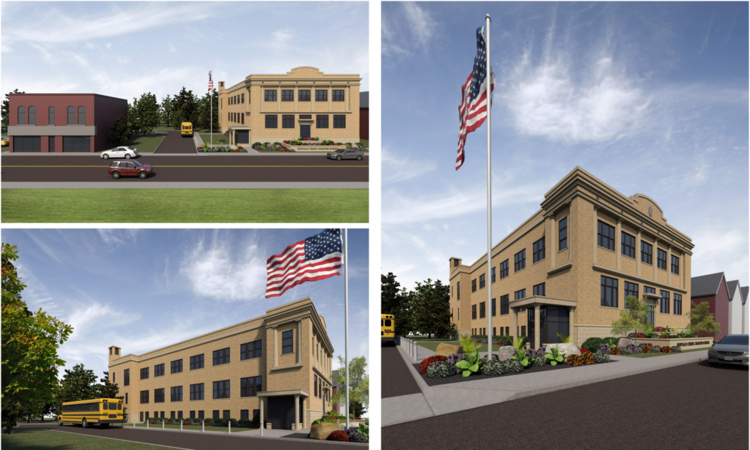 Ellicott has been working with Buffalo Creek Academy since last year. Temporarily located at 2408 Main St. until its new home is done, the new school opened last year to serve grades 5 through 12.
Its new location "will bring a new public service to an underserved community," according to a letter to the Council from Jeremy P. Wassel, Ellicott's planning and development coordinator.
Besides the three-story tan-brick church, there's also a red brick industrial building at the corner, formerly home to Premier Heating & Cooling. A deteriorating white single-family house in between, at 522 South Park, will be demolished.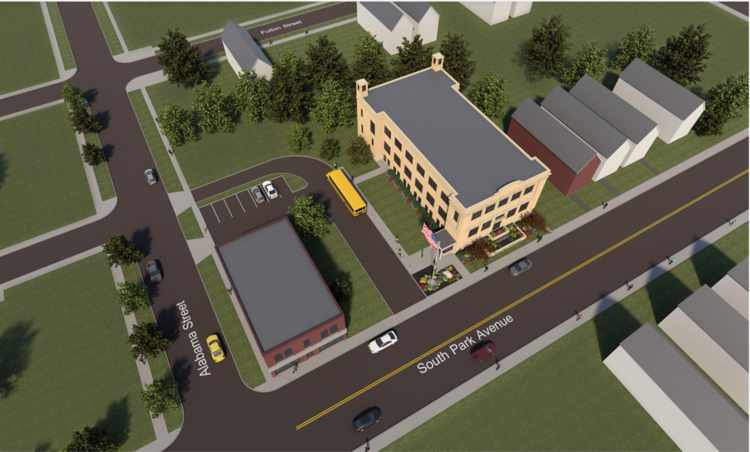 Plans by Trautman Associates appear to call for a looping driveway and bus drop-off between the two remaining buildings, extending from South Park around to Alabama, with an adjacent 12-space parking lot accessible from Alabama. Renderings show additional trees, greenspace and landscaping on both sides, and 16 short-term bicycle spaces are included in the plan.
Initial plans also call for relocating the main entrance of the church from the South Park facade to the west side of the building on the corner, while filling in the former entryway with glass and an elevated and landscaped bed.
The project, which Ellicott estimates at $2.6 million but the city calculates at $3.02 million, requires only minor site plan approval by city staff, not the full Buffalo Planning Board. However, Ellicott is asking the board and Common Council for a special-use permit to allow for the reuse of the building.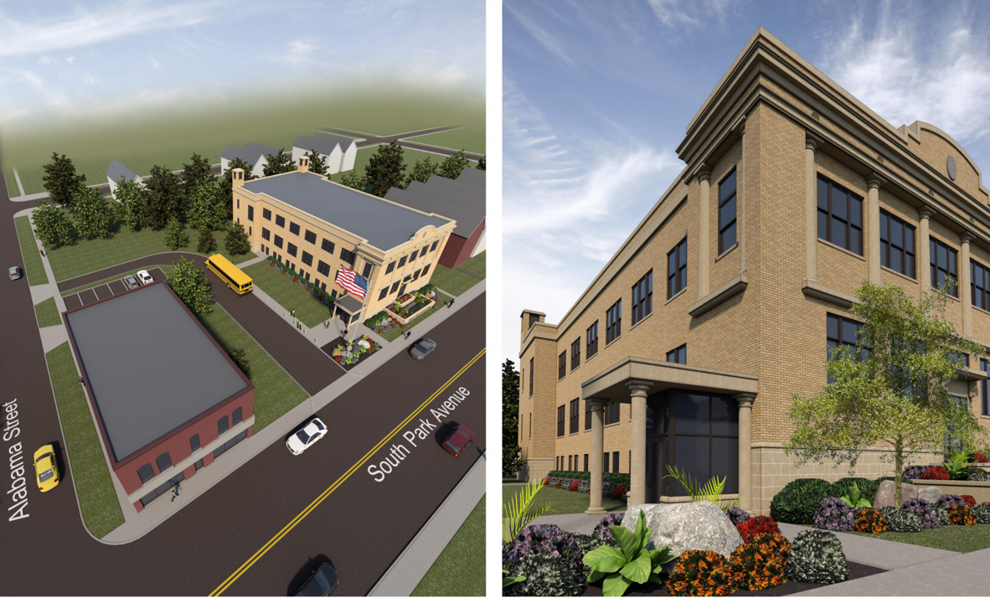 The project will be reviewed on Feb. 8, along with these proposals:
• Frank Lazarus, owner of Lazarus Industries, a minority-owned business, wants to redevelop a vacant corner lot and house on the edge of the Riverside neighborhood into a multitenant commercial facility, with two occupants. Located at 770 Military Road, at Kenmore Avenue, the 0.35-acre site is currently used for parking but Lazarus wants to construct a 7,600-square-foot stone-and-metal-siding building for an auto insurance inspection company and another undetermined tenant. The $480,000 project would take about six months to complete, if approved.