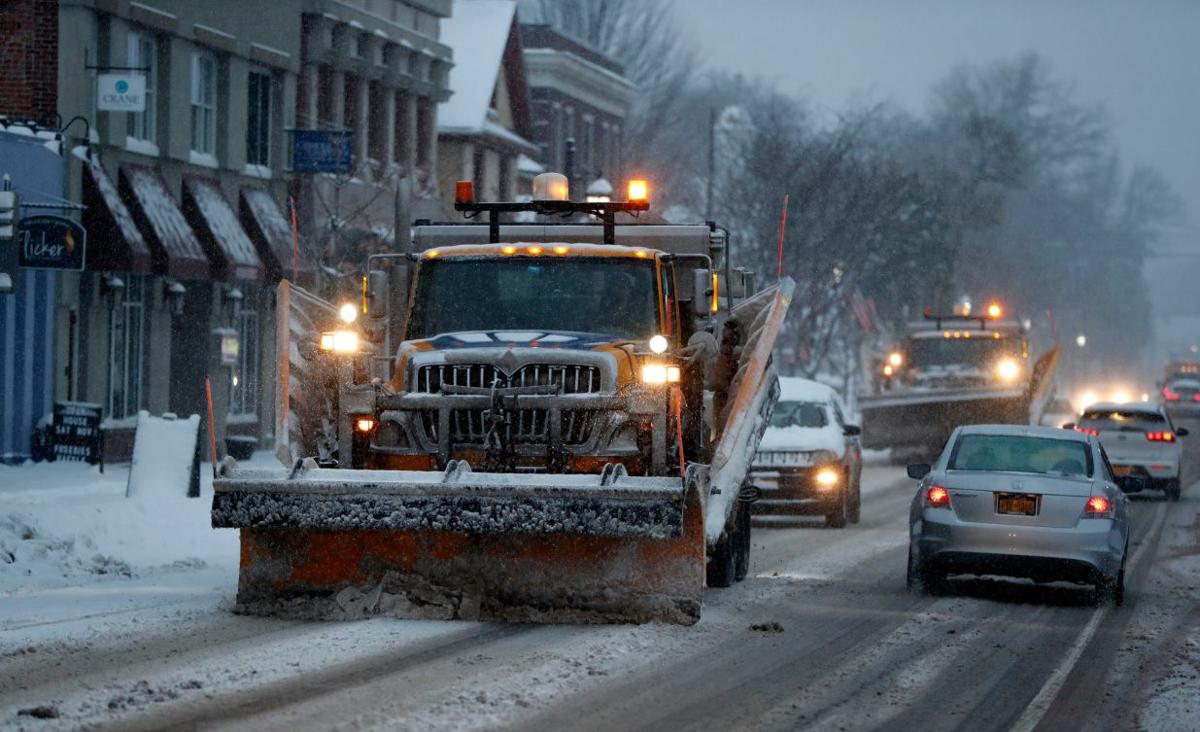 There was record-shattering snowfall as a storm dropped more than 11 inches in about 24 hours.
And Western New York just went about its day.
"This (snowstorm) is pretty well business as usual," said Michael J. Finn, Public Works Commissioner for the City of Buffalo.
Roads were passable while closings were minimal despite the Buffalo snow record for Nov. 11 being buried like so many parked cars. Monday's snow totaled 8.7 inches, well above the old record of 5.3 set on Nov. 11, 1942. The record was actually surpassed before 9 p.m., when the snowfall hit 5.9 inches, but it kept coming down overnight.
By Tuesday afternoon, the weather service announced the storm total at the Buffalo Niagara International Airport was 11.1 inches.
"I wasn't looking forward to it, but it's Buffalo," said Peggy Maltby, as she shoveled the sidewalk in front of her home on Buffalo Street in Hamburg. "It's not too bad. It could be 7 feet."
The City of Buffalo and other municipalities reported no significant problems as roads continued to be plowed by various agencies. The only school district closings in Erie County were East Aurora and Orchard Park.
The Niagara Frontier Transportation Authority reported minor, weather-related delays in bus and rail systems. At least six flight departures were either canceled or delayed at the airport in Cheektowaga, according to the NFTA's website. A few arrivals were also delayed.
Rochester also smashed its record Monday as its 8.2 inches of snow broke the mark of 5.2 set on Nov. 11, 1991.
Next up in the forecast: the cold.
The snow won't be melting anytime soon as Tuesday's temperatures were in the 20s and were expected to stay there Wednesday and Thursday, according to Dave Zaff, a meteorologist with the National Weather Service.
"It's not going to warm up really until Sunday or, more likely, Monday," Zaff said. "Though, we'll probably get into the 30s by Friday and Saturday."
The National Weather Service's winter storm warming expired at 6 a.m. Tuesday.
As of Tuesday afternoon, there was no mention of snow in the weekend's forecast.
News staff reporters Barbara O'Brien, Deidre Williams and Aaron Besecker contributed to this report.