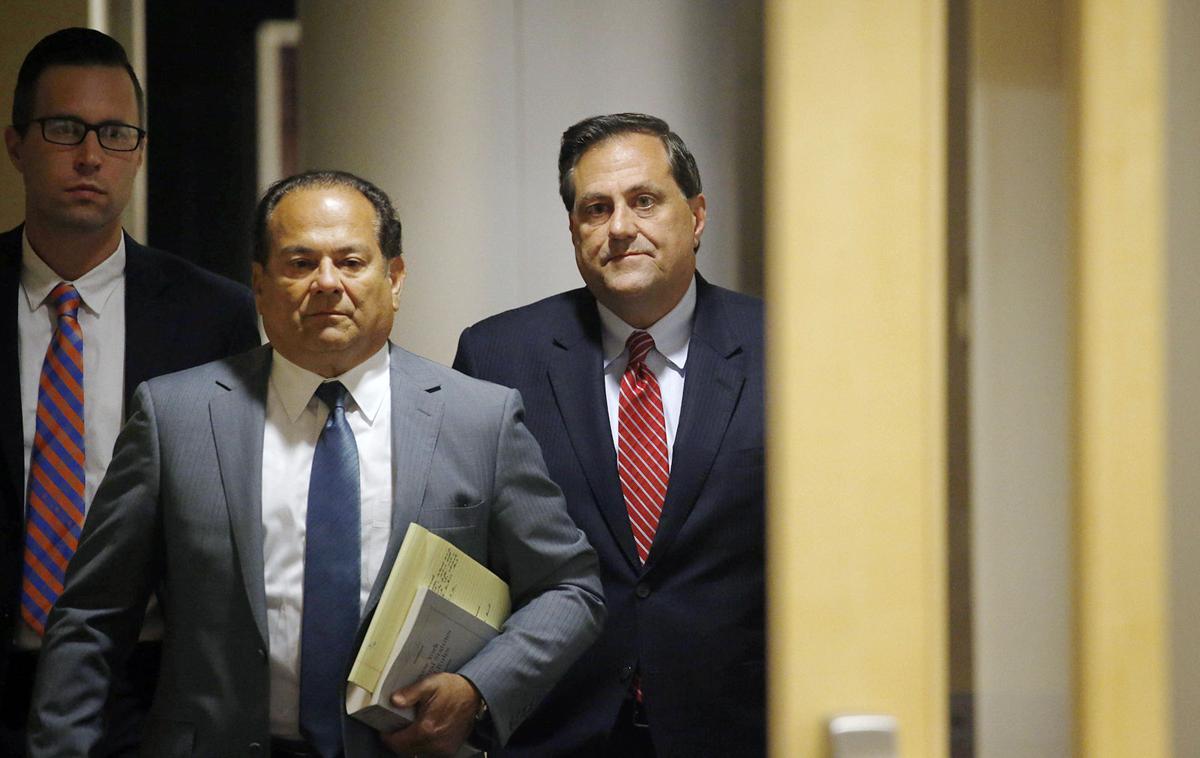 Buffalo attorney Paul J. Cambria represents one of the key defendants in a high-profile Arizona trial over allegations that a classified advertising website called Backpage.com was used to facilitate prostitution and money-laundering.
The trial against Cambria's client, journalist and businessman Michael G. Lacey, and five other defendants began Friday in a federal court in Phoenix.
The case has attracted national publicity since April 2018, when federal agents seized Backpage.com and forced it off the Internet.
Prosecutors accuse Lacey, 73, of Sedona, and his co-defendants of knowingly selling ads for prostitution and sex trafficking on their website.
"Backpage has earned hundreds of millions of dollars from facilitating prostitution and sex trafficking, placing profits over the well-being and safety of the many thousands of women and children who were victimized by its practices," U.S. Justice Department officials said when Lacey and his co-defendants were arrested. "Some of the internal emails and company documents described in the indictment are shocking in their callousness."
The defendants deny any criminal conduct, accusing authorities of "epic government overreach" and saying they repeatedly took steps to prevent prostitution rings and other criminals from advertising on their site.
"The Backpage trial is about the First Amendment, even though the government doesn't want it to be," Cambria told The Buffalo News on Friday. "This case has the potential to be very damaging to newspapers and other organizations that sell want ads. Is it fair to hold a newspaper editor or someone like Mark Zuckerberg at Facebook responsible if someone takes out an ad and then uses it to commit criminal activities? The person who commits the crime should be punished, not the person who hosts the advertisement."
In addition to being a co-founder of Backpage.com, Lacey is an award-winning investigative journalist who formerly owned and edited the Village Voice newspaper in New York City, Cambria said.
Lacey and others are accused of using cryptocurrency to launder profits overseas.
Cambria, a criminal defense attorney who also specializes in First Amendment cases, said he expects the trial to last "several months."
"There are over 100 prosecution witnesses on the prosecution side alone," he said.