If you thought the malls were empty before the coronavirus hit, take a walk through one now.
Walden Galleria has more than 40 empty spaces. Eastern Hills Mall has increased its number of nonretail tenants and closed its food court. Boulevard Mall continues to lose stores. McKinley Mall is down to about 30 traditional retailers.
Adding to the sense of bleakness, malls have shortened their hours, with some stores still temporarily closed and others pulling their gates down for worker lunches and breaks.
Malls were struggling long before Covid, but the virus and its fallout have accelerated their decline. State mandates closed shopping centers for months and, even when they reopened, fear of catching the disease has kept shoppers away. With consumers homebound, the trend away from malls and toward online shopping has escalated.
Now, even with vaccinations slowly rolling out, mall traffic is not expected to bounce back significantly – especially as stores leave or close altogether. Analysts expect a record-breaking number of retail closings this year, especially in apparel, with Coresight Research predicting as many as 10,000 locations going dark. Facing bitter battles over lease terms, some stores have intensified their search for non-mall space.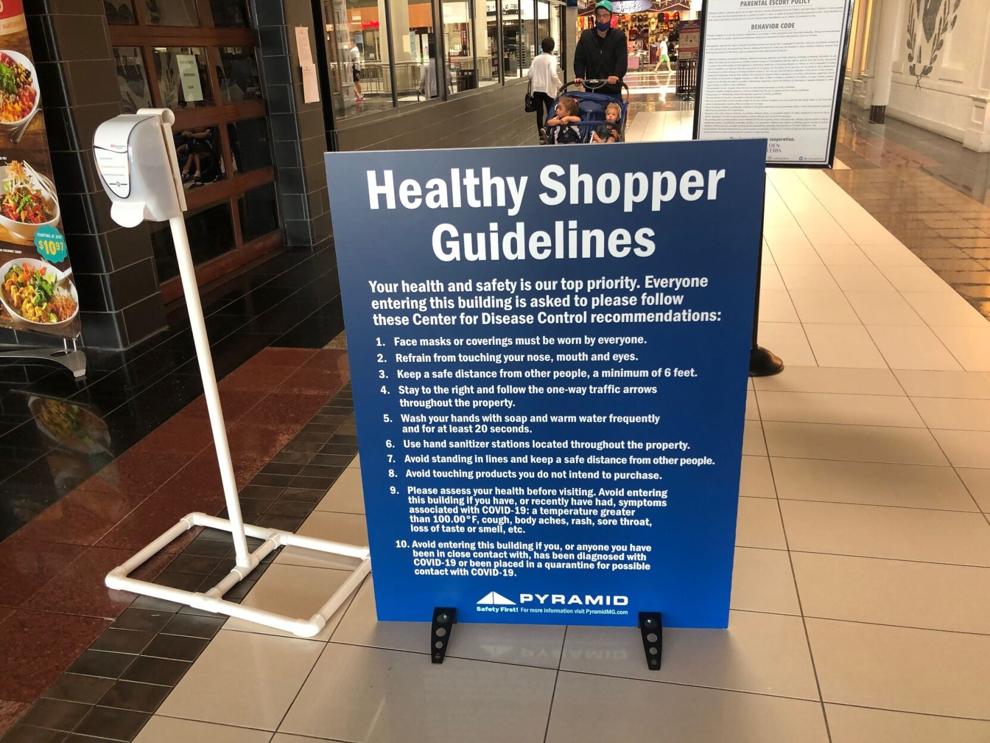 Walden Galleria has seen several tenants vacate the mall, which now has roughly 40 empty spaces across all categories including restaurants. As for traditional retailers, the mall listed about 143 of them in its 2020 directory, excluding restaurants and entertainment options. So far this year, the traditional retail store count is down to 132.
A handful of spots, including troubled accessories brand Alex & Ani, have signs posted saying they are still temporarily closed due to Covid. Set to open, though, is Buffalo Kids, a clothing store founded by national rapper, Buffalo native and Eminem protégé Westside Gunn along with local rappers and family members Conway the Machine and Benny the Butcher. Bravo Cucina restaurant will reopen, after announcing in September that its closure was permanent.
While the Boulevard, Eastern Hills and McKinley malls struggled with tenant departures, dismal consumer traffic and plummeting sales, the Galleria thrived and grew. And then Covid-19 hit.
Tavern chain World of Beer closed its location in the mall earlier this month and is suing Galleria owner Pyramid in State Supreme Court for not letting it end its lease. Pyramid based its rejection on a lease clause that requires stores to operate continuously, according to the complaint. World of Beer was unable to do that during state Covid closures, it said, but stayed current on rent and was open for takeout service when allowed.
The depreciation of malls' property values shows just how badly malls have faltered since the pandemic hit. A loan backed by Walden Galleria saw the Cheektowaga mall's value slashed by 64% to $216 million.
Walden Galleria declined to comment.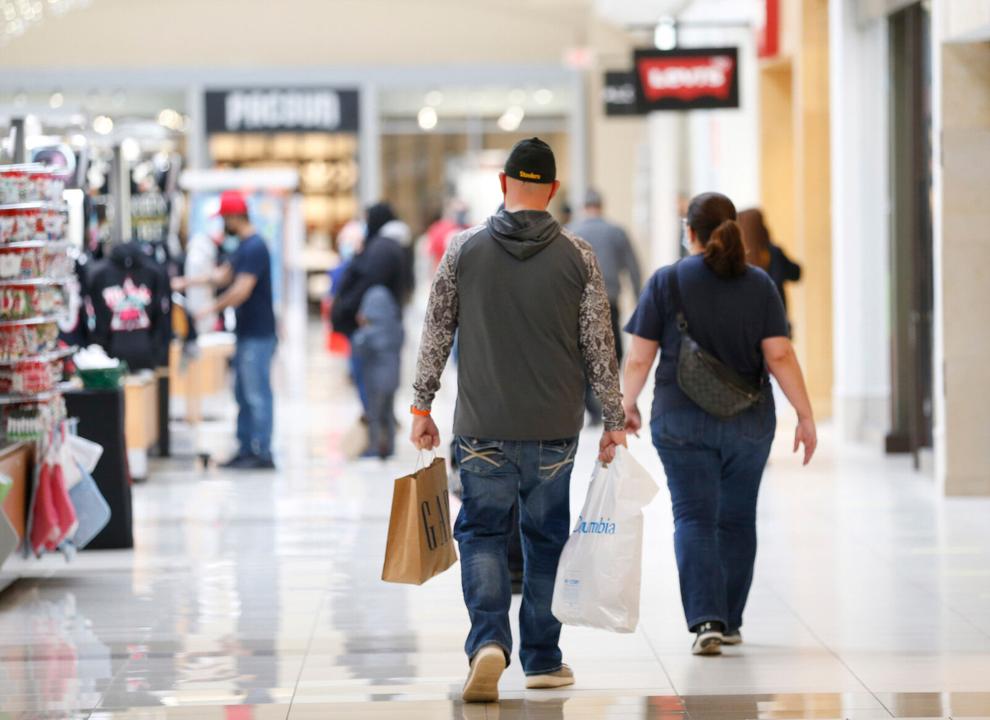 In previous downturns, and amid years of retail downsizing, outlet malls have been outliers insulated from the severe losses traditional malls have faced. Fashion Outlets of Niagara Falls was no exception. The mall counted on the bump it received from cross-border Canadian shoppers but, with the bridges from Canada closed for nearly a year, that buffer has disappeared. Another source of support, tourists visiting Niagara Falls, has also been devastated by the pandemic.
Last month, Fashion Outlets owner Macerich was granted a three-year extension it had requested on a $103 million loan, for which the mall serves as collateral, according to commercial loan analyst firm Trepp. Macerich had stayed current on payments. The mall makes up the third-largest loan in the Deutsche Bank security, which was partially downgraded by Fitch Ratings in April, partly due to a significant drop in sales at the mall, its fluctuating occupancy, concerns about lease rollover and its reliance on tourism.
Fitch listed the mall's occupancy at 92% in 2019, falling to 85% in the first quarter of 2020.
A 100,000-square-foot portion of the Fashion Outlets' outer Military Road strip is up for lease as medical offices, being marketed as the Fashion Outlets Health Campus. Mall manager John Doran called the move into medical space "a wonderful complementary use" and said it will add traffic to the mall's stores and restaurants.
"It makes all the sense in the world, especially with Covid. You can do all private entrances with tons of parking," said Michael Clark, a commercial broker at CBRE, which is brokering the sale. "Instead of sitting in your car waiting for your appointment, you can go shopping."
Part of the property for sale is already under contract with Mercado Development for a long-planned food hall. Despite troubles in the restaurant industry, Mercado Place Food Hall is moving ahead.
It is on track to open in late spring, according to Mercado Development CEO Kristy Mazurek. The latest lineup of restaurants differs from the one that was announced in 2018. It lists 16 eateries that range from burgers, barbecue, beer and pizza to Hawaiian, Indian, Italian, Mexican, Polish and vegetarian cuisines, along with ice cream, coffee, Ramen, fried chicken and seafood. The freestanding food hall concept has gained favor over mall food courts, which have struggled for years. Construction is about 85% complete, Mazurek said.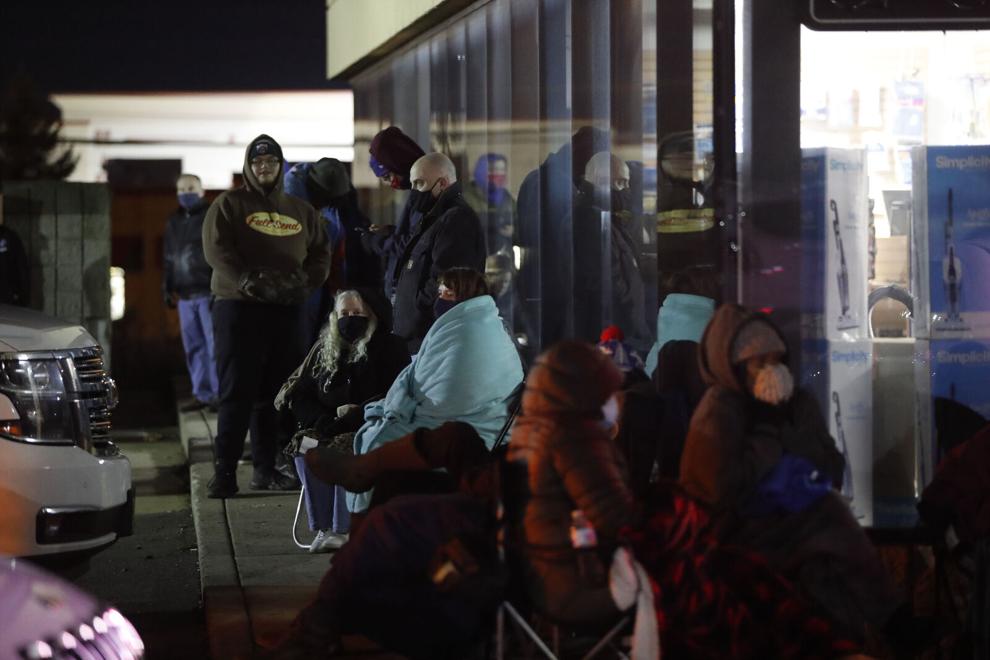 When McKinley Mall reopened after the Covid shutdown, it did so without its food court. That leaves just two food options at the mall: pretzel seller Auntie Anne's and Planet Smoothie.
The long-suffering Hamburg mall has about 30 traditional retailers, and roughly 11 nontraditional tenants, including a psychic, an insurance company and a martial arts school. Its Dipson Theatres is still temporarily closed.
The state of the McKinley Mall is "not a healthy situation," and it is beginning to affect the viability of nearby businesses, said Town of Hamburg Supervisor James Shaw. A handful of nearby restaurants have recently closed.
"I'm sure that was related to Covid, but the lack of retail traffic in the mall doesn't help the bars and restaurants that abut it," he said.
Still, brighter prospects could be on the horizon, he said.
The town is considering a rezoning of the McKinley Mall and its ring properties to what would be a newly created "Incentive Zone."
It would allow prospective buyers to put the mall properties to "any constructive use that the town would abide," in return for concessions such as job creation, reconfiguration of the mall facades and other capital improvements, Shaw said. That could include such nonretail uses as an athletic complex, a senior care facility, office parks or apartments mixed with commercial uses.
"It opens up the pool to a broader category of potential bidders," Shaw said.
The Town Board will have an informational meeting about the zoning during its work session Feb. 22.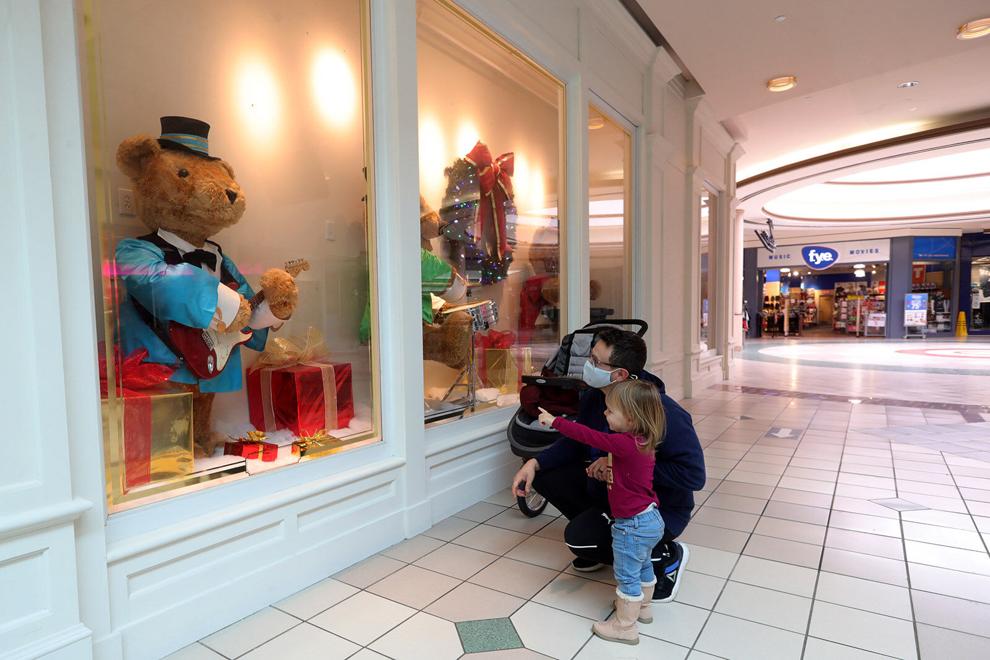 Brighter days are promised for Boulevard Mall as well, but getting started is "not gonna be quick," said Douglas Jemal, the real estate developer and mall owner who plans to replace it with a walkable mixed-use community.
It will be "at least a year before you see anything," and more likely spring 2022 before the 10-year project gets started, he said.
The redevelopment was planned long before Covid, but the virus hastened the shifts in consumer behavior that prompted malls and developers to move away from brick-and-mortar retail in the first place. Traditional retailers can no longer support the mall's sprawling 63 acres.
The redevelopment calls for a broader mix of uses; including housing, recreation and offices. Any retail will be on a much smaller scale and different from the mall staples of the past.
"It's retail that's gonna serve the community – more entertainment venues, bars, restaurants," Jemal said. "It's certainly not a shoe store anymore. It's not a clothing store, It's not a department store."
In the meantime, the project is in the engineering and design phase, and tenants such as Express, the BFLO Store and Banana Republic continue to leave the mall.
"The mall is emptying out by attrition because of what's going on in retail, but other people do have valid leases," he said.
Next up, the Town of Amherst will start putting in roads and utilities to support the redevelopment – hopefully by late spring or early summer, according to AJ Baynes, president and CEO of the Amherst Chamber of Commerce.
The stability in ownership provides hope for the long-declining property, hope not enjoyed by many struggling malls elsewhere in the country, Baynes said.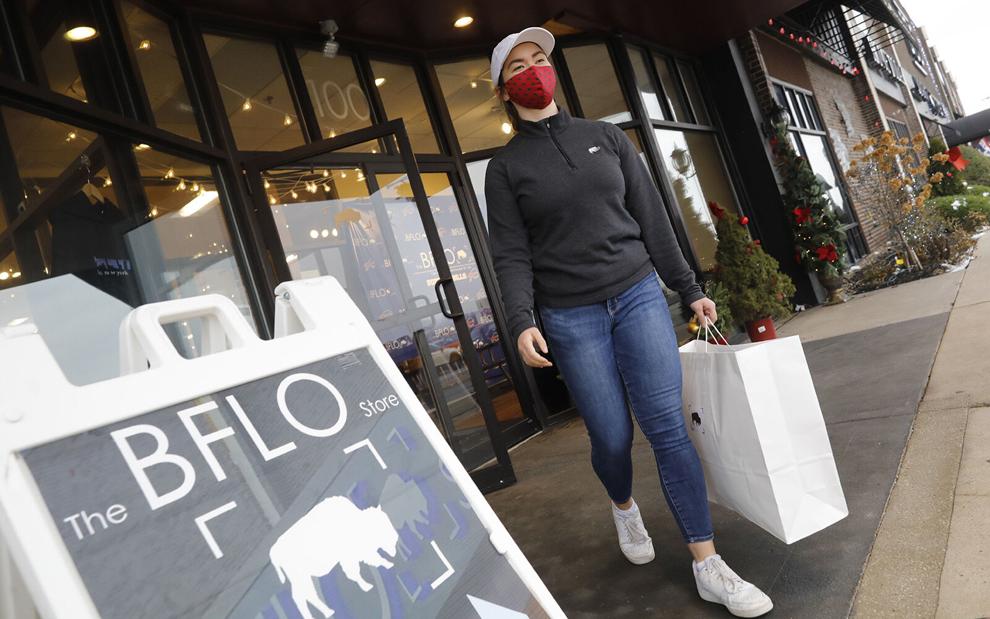 Another ambitious town center project is planned for the 100-acre site at Eastern Hills Mall. Uniland Development Co. and Mountain Development's vision calls for 1 million square feet of office space, more than 1,000 market-rate apartments, two hotels, senior housing and enough public space to host a festival.
Incorporating lessons learned post-Covid, the plan has been revised to give retailers additional frontage, which will allow for outdoor dining and curbside pickup. 
"The town center concept has been around long before the coronavirus but we have made several adjustments to our plan to meet the changing needs of higher risk environments," said Jill Pawlik, senior marketing manager at Uniland.
There is no start date for construction.