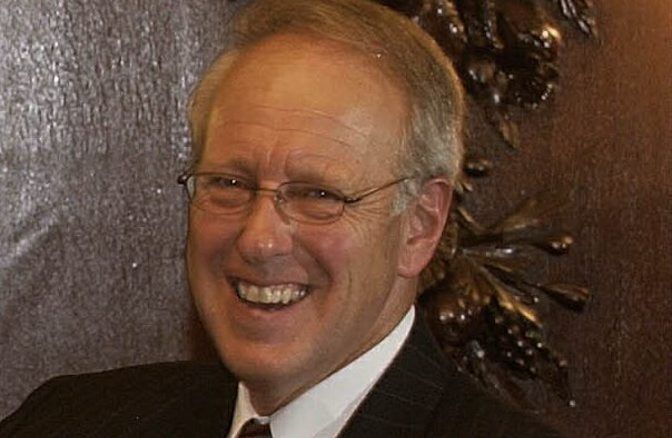 Dozens of senior state judges across New York – including one in Erie County – must hand in their gavels at the end of the year because of budget cuts to the state court system.
New York's Unified Court System declined to extend the terms of 46 state judges who are 70 or older. The group includes State Supreme Court Justice Joseph R. Glownia, a 30-year veteran of the Eighth Judicial District in Western New York.
The move is meant to save about $60 million from the state court system's budget. But critics say it leaves courts shorthanded and it caught Glownia and other judges by surprise.
"Obviously I was extremely disappointed," Glownia said in an interview . "I think I'm still capable of contributing, and have been. And, as I say, I enjoy my work. But there's really nothing I can say about it."
Glownia, who is 73, first was elected to a 14-year term on the State Supreme Court in 1990 and was re-elected in 2004.
He is a former lawyer in private practice, Erie County assistant district attorney, Supreme Court law clerk, Elma town justice and Elma Town Board member.
In recent years he primarily has handled civil disputes on the Supreme Court.
His higher-profile cases included a fight over whether then-County Executive Joel A. Giambra could accept nonunion bids for the multimillion-dollar renovations planned for three county buildings and the lengthy battle between the SPCA Serving Erie County and the owner of an Aurora horse farm.
The retirement age for State Supreme Court judges is 70. But as a matter of practice court system officials grant up to three, two-year extensions to judges after they reach retirement age as long as they pass physical and cognitive tests.
Glownia, who turned 70 at the end of 2016, said he received his first extension for 2017-18 and his second extension for 2019-20 and expected to receive a third such two-year extension that would begin in January.
That's why he said he was caught off guard when he learned a week or two ago that the court system would not renew his term.
Each State Supreme Court justice earns a $210,900 salary and employs either two law clerks or, as Glownia does, a law clerk and an administrative assistant, said Lucian Chalfen, a spokesman for the Unified Court System.
Those employees also will lose their jobs at the end of the year unless they can find work with another judge, Chalfen said.
"It was kind of short notice for them," Glownia said of his court employees.
In all, the state court system rejected the renewal requests of 46 judges aged 70 or older whose terms expired at the end of 2020 and approved the requests of just three such judges.
In addition to Glownia, two Rochester-based judges and one Syracuse-based judge also must leave the bench, according to the court system.
Chalfen said the denials represent about 3.5% of the roughly 1,400 state court judges in New York.
The Unified Court System is trying to meet a targeted reduction of $300 million, or 10% of its $3.1 billion budget for the 2020-21 fiscal year, he said.
"To be clear: The state hasn't made any permanent spending cut as we await clarity from Washington on federal support to offset the state's Covid-19 revenue losses," Freeman Klopott, a spokesman for the state Budget Division, said in an email. "Nonetheless, we appreciate the judiciary's good faith efforts to reduce costs just like every executive agency has been asked to do by freezing hiring, new contracts and pay raises."
Opponents say that the state's mandatory retirement age for judges is outdated and that forcing out so many judges will leave the remaining judges with a higher caseload.
"We fill a niche. We need more judges, not fewer," Manhattan-based state Supreme Court Justice Kathryn Freed, 73, who is losing her job, told the New York Post.
Justice Paula L. Feroleto, the administrative judge for the Eighth Judicial District in Buffalo, did not respond to a request for comment Thursday on the effect of the budget cuts and Glownia's forced retirement.
Glownia, for his part, said he doesn't know what he will do next but he wants to stay active.
His wife, Susan, is encouraging him to take advantage of this newfound freedom, perhaps by spending more time at their home on Florida's Gulf Coast. On past stays, however, Glownia said he would get bored if he had nothing to do.
"I usually take files with me" and hold conference calls on cases, Glownia said. "After a week, I'm antsy."