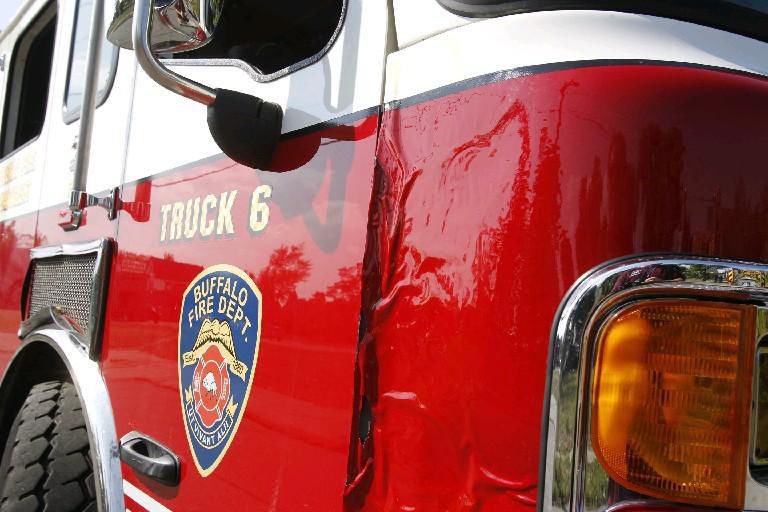 Public safety projects account for one-third of Mayor Byron Brown's $25 million capital spending proposal for next year.
The mayor recommends spending about $4 million for a new fire station and $1.3 million for a training center for the Buffalo Police Department among other spending for public safety – for a total of $8.3 million.
"This firehouse is going to be a great asset to the community, obviously to our organization, and we're very excited about it," said Fire Commissioner William Renaldo.
Construction of the state-of-the-art fire station at Engine 25 on Southside Parkway would begin in the spring.
The training center would be located on the grounds of the Seneca Street garage. Training officers will be on-site, and the facility would be equipped with lockers and storage areas, said Deputy Police Commissioner Barbara Lark.
"The training that our officers receive is going to help us continue to meet our requirements for accreditation with the Buffalo Police Department," Lark said.
The proposed capital plan also includes $1 million to purchase 20 new police vehicles and outfit each with equipment and about $2 million to purchase two engine pumps, emergency generators and to rehab fire buildings.
About $7.3 million of the proposal would be earmarked for upgrades and improvements for cultural, parks and recreational facilities, including the Buffalo Zoo, Buffalo History Museum, Cazenovia Park, Ralph C. Wilson Centennial Park pedestrian bridge, citywide parks improvements, tree removal and replacement and three parks vehicles.
Approximately $4.3 million is targeted for infrastructure and $500,000 for demolitions and code compliance.
"This capital budget is really a foundational document that gives us the ability to build and bring other resources into our neighborhoods," Brown said.
The bond funds listed for citywide infrastructure total $4.3 million – "which is smaller than what we normally do," said Public Works Commissioner Michael J. Finn said. But using other sources of funding, including $4 million of federal American Rescue Plan money, $1.5 million from federal Community Development Block Grants and $3 million of Consolidated Highway Improvement Program funding from New York State would bring the total infrastructure spending to over $13 million.
Other parts of the plan include:
• $1.9 million to purchase Department of Public Works vehicles
• $714,000 for infrastructure improvements at the Albright-Knox Art Gallery
• $250,000 for City Hall improvements
• $510,000 for Sahlen Field upgrades
• $325,000 for improvements to the East Side Transfer Station, a garbage-handling facility on South Ogden Street
The Common Council is scheduled to vote on the budget by Dec. 15.