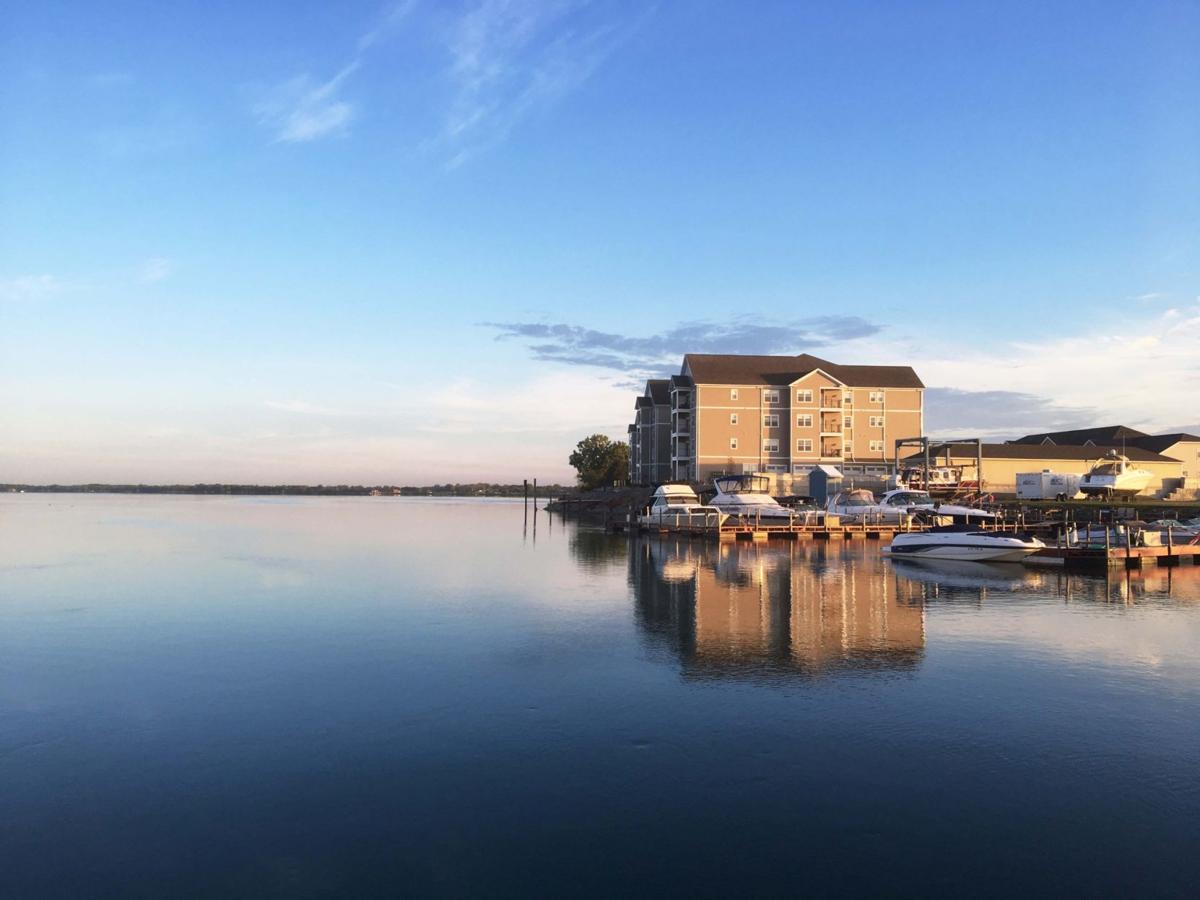 The state Department of Environmental Conservation released a brownfield investigation plan last week for a riverfront site in North Tonawanda, which could host an expansion of an apartment complex next door.
The site at 624 River Road belongs to DLV Properties, a subsidiary of Visone Co. of Clarence, and includes a one-story, nearly 18,000-square-foot medical office, built in 1997.
It's uncertain whether that building will be reused or demolished, said Tom Celik, Visone's director of development.
"Right now it's going to be an expansion of our luxury living development next door," Celik said.
The company's 600 River Road Apartments are an 88-unit development, which cost $20 million, making it the most expensive housing development ever in North Tonawanda when it opened last year.
The sole tenant left in the medical building, a dentist, will be moved into a new 4,000-to-6,000-square-foot building that also could host a coffee shop, Celik said.
That building would be erected close to River Road, he said. The medical office building sits well back from the highway, near the riverbank.
The parcel adjoins Raymond Klimek Veterans Park. DLV bought the property for $1.2 million in 2018.
DLV had planned a location of Santora's Pizza Pub & Grill on the parcel, but Santora's dropped the idea earlier this year in favor of opening a Walden Galleria location.
Tonawanda Iron Works operated on the 5-acre parcel from at least 1872 to 1972.
Niagara County's Brownfield Development Corp. granted DLV a $500,000 loan last December. Corporation president Amy E. Fisk said despite Santora's decision to pull out of the deal, the loan remains valid since it was earmarked for the cleanup, not the redevelopment.
Preliminary testing showed arsenic, manganese, mercury and semi-volatile organic chemicals in the soil within 4 feet of the surface, a DEC report said.
Celik said a detailed investigation is expected next month, with cleanup, capping and filling of the site expected in 2021. DLV has not yet submitted a final site plan to the City of North Tonawanda.