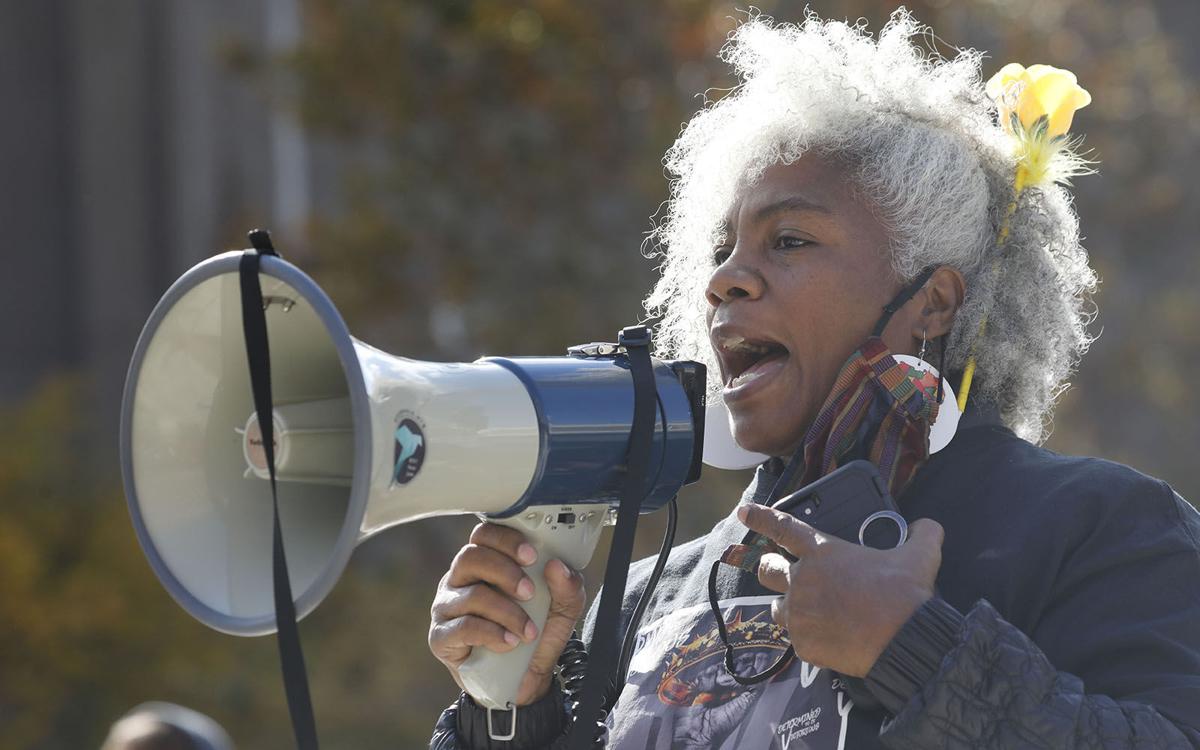 It's now up to Buffalo Mayor Byron W. Brown to enact Cariol's Law.
The new legislation, which the Common Council approved Sept. 29, requires Buffalo police officers to intercede when another officer is using excessive force, holds officers who fail to do so accountable and protects police officers who intervene from retaliation. It also provides retroactive protections for officers who reported or intervened.
As per the City Charter, the mayor must hold a public hearing before he can sign the legislation officially into law.
The hearing was held at 1 p.m. Wednesday; Brown has until Oct. 29 to make a decision.
Dozens of people, including Cariol Holloman-Horne, attended the virtual meeting Wednesday.
Two Buffalo police officers were charged with felony counts of assault and were suspended without pay for a month after the incident.
Gugino said Wednesday that Cariol's Law is very important.
"I think it does help the policeman who are at the bottom of the chain of command to do what they feel is right, and it protects them from incrimination," Gugino said.
"We've seen so many cases of protesters being injured across the country, and it's really not right," he said.
Community activist India Walton told Brown "to put your signature where your mouth is" if he really wants to see relations between the Buffalo Police Department and the community improve.
Others emailed written statements and telephoned in their comments to the mayor's office. Many left comments on the mayor's Facebook page.
Brown said "over the coming days" he will thoroughly review all of the comments and submissions before making a determination.
"I understand how important establishing our police policy in law is to our community, and I will deliberate on this right away," he said.
In an emailed statement following the meeting, Holloman-Horne accused Brown of stalling.
"We do not have until the 29th of October. It's a travesty that the Mayor of this city is stalling and delaying. We need Cariol's Law now," she said.
Buffalo has a duty to intervene policy, but in the wake of protests this year in Buffalo over the death of George Floyd while in the custody of Minneapolis police and over alleged police brutality and institutional racism in Buffalo, community members asked that the policy be made into law.
The legislation is named for Holloman-Horne, who emerged as a vocal advocate for changing police policies. She was fired in 2008 following an arbitration hearing, after being accused of attacking a fellow officer as he was trying to arrest a man during a domestic dispute in 2006. Holloman-Horne has maintained over the years that she was trying to stop the officer from allegedly choking the man. 
Greg Kwiatkowski, the officer she fought, pleaded guilty to a misdemeanor charge in an unrelated federal police brutality case and was sentenced to four months in prison.