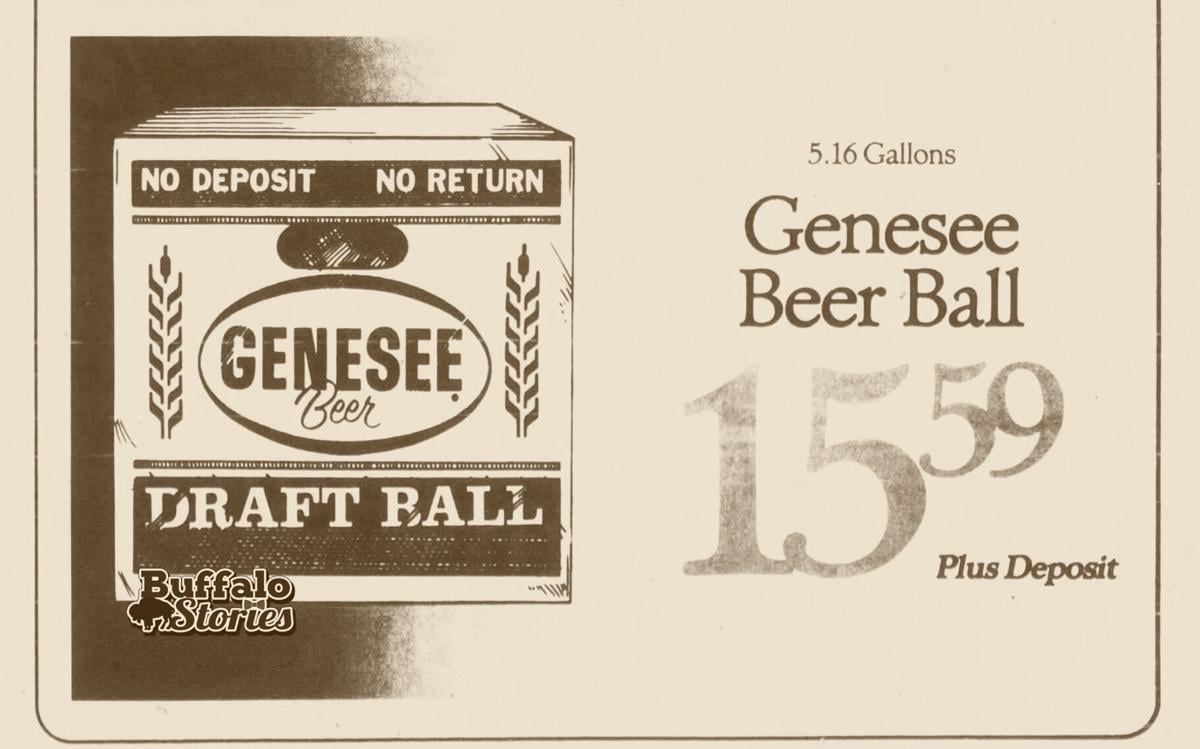 This past April Fools' Day, Genesee Beer tweeted an old beer ball picture and joked that the iconic 1980s beer delivery system was coming back at $150 a pop. One follower, @SourdeathSam, tweeted back a message that resonates with many who fondly remember the beer ball.
"Don't play with me, I could build birthday plans around this."
Beginning in the late 1970s, plenty of parties from Buffalo to Albany were built around a beer ball.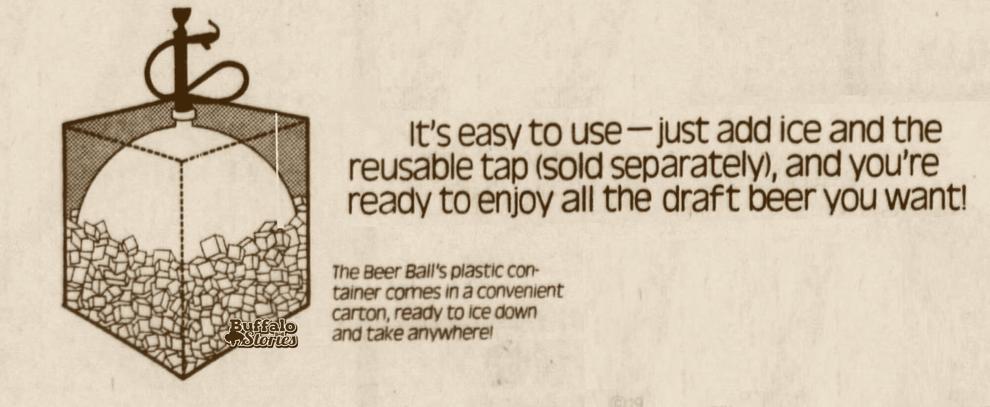 Invented in Illinois, the beer ball was perfected and marketed by Utica's West End Brewery starting in 1977. The makers of Utica Club Beer produced the 5.16-gallon plastic spheres, filled them with Matt's Premium Draft and started a revolution in the way that a generation of guys bought beer.
A beer ball was filled with more than 5 gallons of "easy-to-tap, refreshing draft beer." When you do the math, that's more beer than 55 12-ounce cans. The ball came in a wax-lined box, "which you can fill with ice and keep the beer chilled for hours, anywhere!" said an F.X. Matt Brewery ad from 1983. "Take it to the beach, the ball game, the cookout, the dock, out to the track or back of the tailgate, down to the family room or out to the porch."   
Not long after Matt's began selling beer balls, Genesee and other smaller local breweries followed the lead, and by the end of the '80s, the beer ball had gone national – with Coors and Budweiser being sold in 5-gallon containers, too.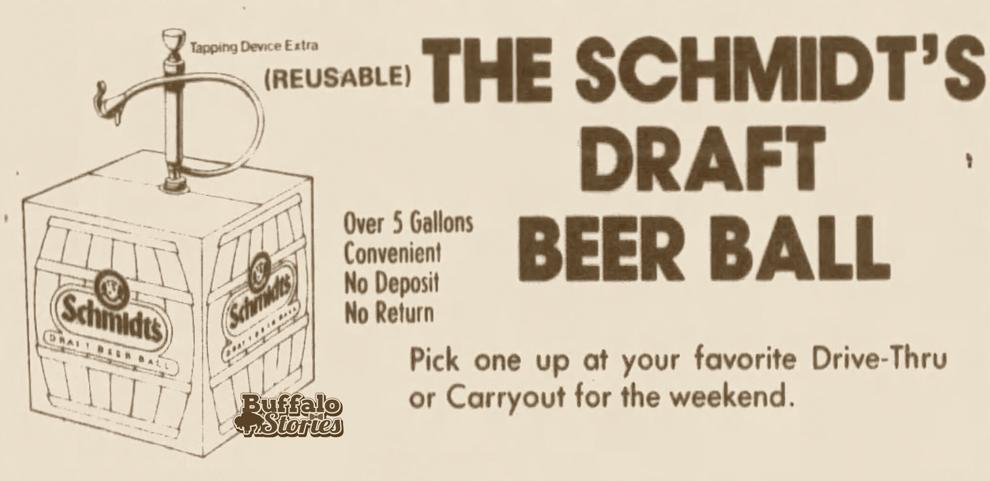 Through the '80s and '90s, when there were more than five Buffalo guys gathered – there was a high probability that a beer ball was there, too. A search of suburban Buffalo basements, garages and junk drawers would likely still turn up hundreds of the reusable taps needed to pour the brew.
The marketing would make you think that beer balls were used only by suburban dads at First Communion parties – but it would be no surprise to nearly anyone who ever filled their cup with suds from a beer ball that along with kegs, beer balls were specifically banned from Canisius College dorms. 
A SUNY Brockport administrator lived in a dorm room for a semester and reported rowdiness, "students crocked out of their minds, parties at all hours" and the occasional beer ball sailing past his window on its way to the ground.
Aside from pitching them out of dorm windows, the empty 5-gallon, beer bottle-colored plastic spheres were put to plenty of imaginative household uses. Early packaging suggested the ball could be crafted into a planter, a light or a popcorn bowl, and the ideas took off from there.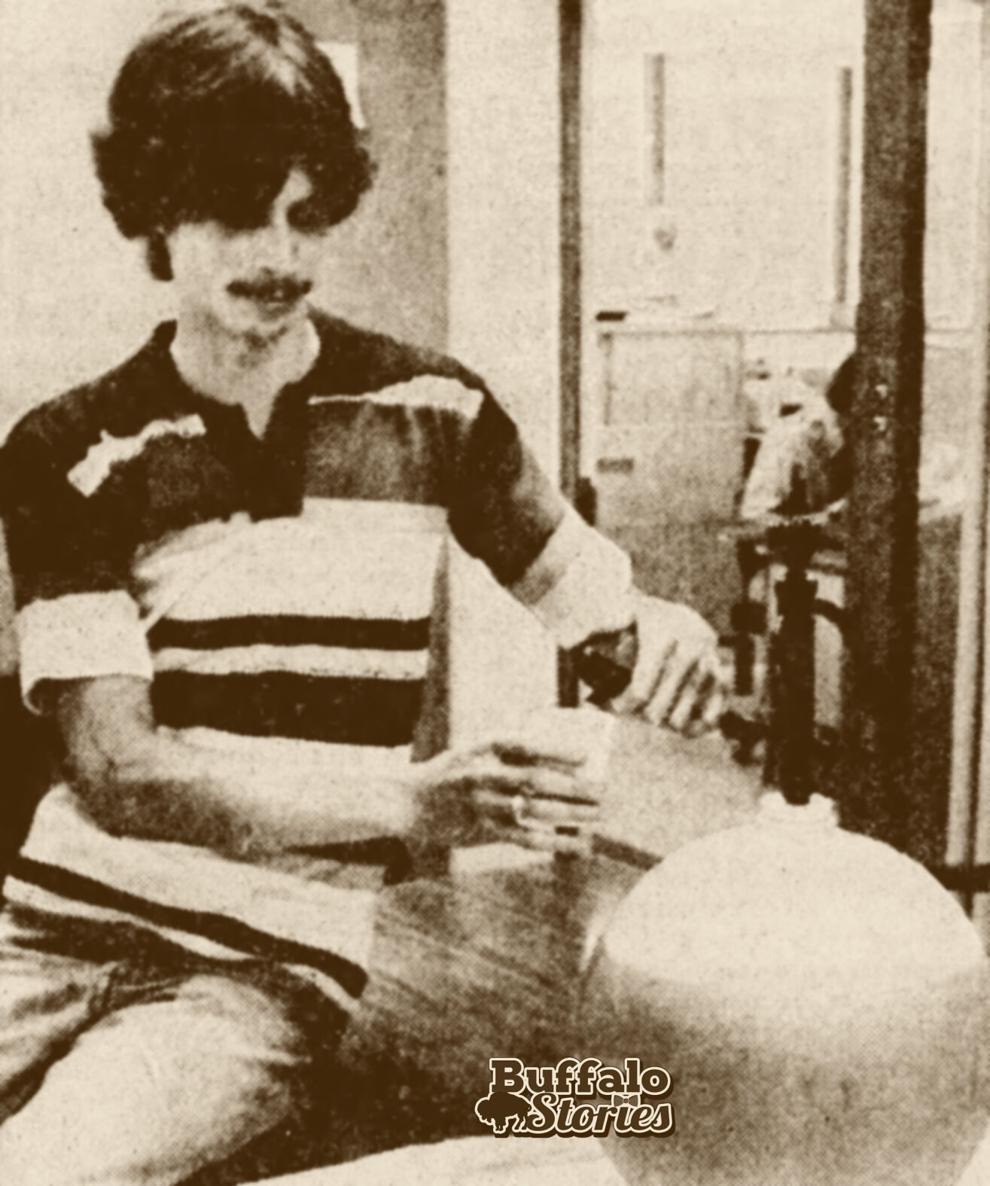 Through the '80s and '90s, half a beer ball attached underneath a bird feeder – to keep the squirrels out – wasn't an entirely unusual sight around Western New York.
That wasn't the only outdoor use. During the late '90s, the beer ball hit its pinnacle as not only a festive holiday drink, but also as a part of the yuletide décor.
Southwest of Rochester, an Ontario County man fashioned old beer balls into a flashing light display that also included a light-covered 1989 Plymouth Voyager minivan. It helped make his Manchester trailer park a tourist attraction during the 1998 Christmas season.
It wasn't just Western New York. Described as "one of Long Island's more offbeat Christmas trees," an insurance company executive in the Suffolk County hamlet of Coram decorated his oak tree with 12 stylized empty beer balls.
"They look just like old-fashioned traditional ornaments," said the Clark Griswold protégé who inserted electric lights into the spray-painted balls and placed them among the Nativity scene and Santa sleigh displays.
Not every beer ball was put to good use. There was a mini-soap opera in the Elmira area in 1991 when a woman called the DEC to report a deer was seen running around with a beer ball stuck on its head. The plastic jug was over the antlers and snout down to the animal's neck – preventing it from eating or drinking. Six days after the deer was first spotted, a hunter bagged the animal, beer ball hopelessly stuck on its head.
The life of the beer ball started tapping out through the first decade of the 2000s. The last beer balls were available in some markets as late as 2008, but growing costs and changing tastes put an end to the amber-colored, beer-filled, plastic sphere.
Chances are these days that five guys getting together for a beer would almost certainly be a mix of microbrews and IPAs. Chances are pretty good, however, if any of those five guys can remember life before texting your friends from the beer aisle, that they'll probably smile at the memory of a simpler time when everyone drank beer from the same pump.
Steve Cichon writes about Buffalo's pop culture history for BN Chronicles, has written six books, and teaches English at Bishop Timon - St. Jude High School.