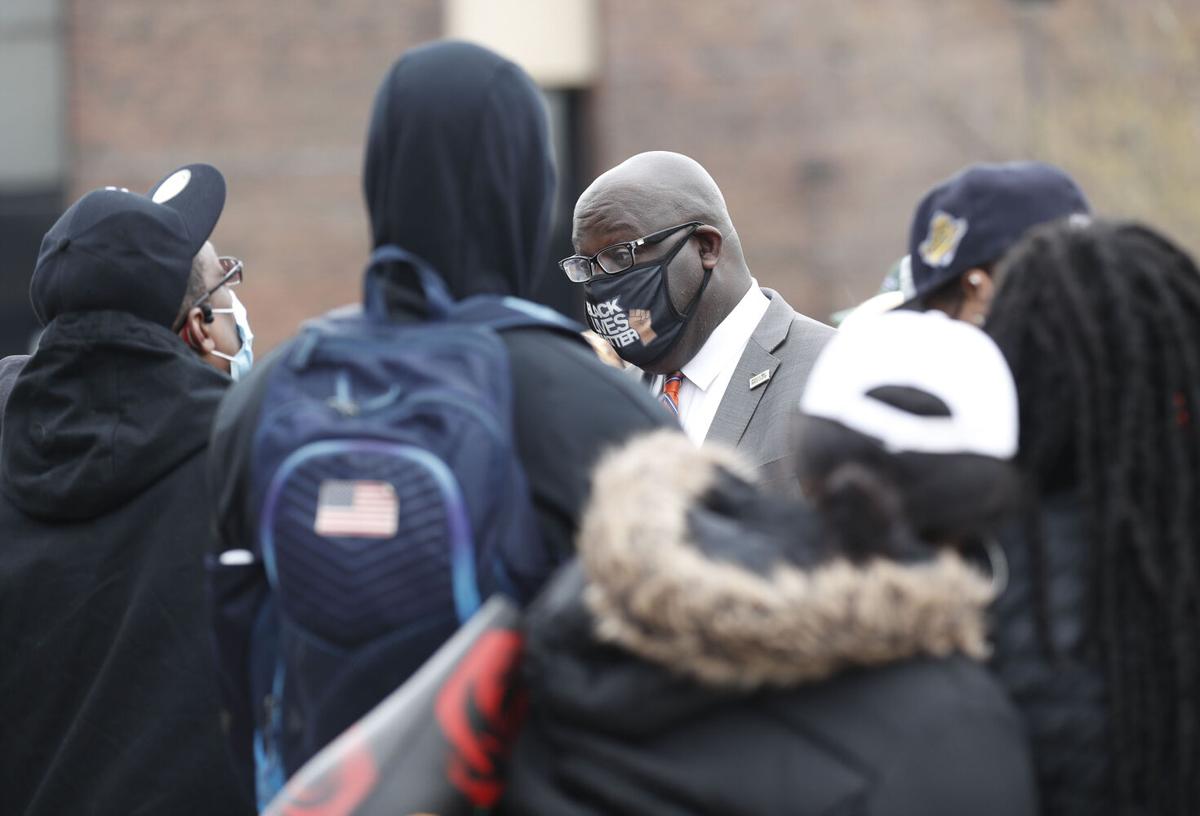 SUNY Buffalo State senior Clarence Shepard was charged with violating six student conduct policies earlier this month following a party in a freshman dormitory.
But Shepard, who is Black, says he never went to the party.
Buffalo State officials accused him of being there based on security video footage showing a masked Black male with a similar build to his leaving the dormitory, Shepard said.
Shepard, 26, a Rochester native, says he was a victim of racial profiling.
"I had to go prove my innocence," he said.
After a hearing, college officials dropped the charges of disruptive behavior, unauthorized access, endangerment, an alcohol violation, a guest policy violation and failing to comply with college staff. College officials said the outcome is proof that the system worked.
In addition to questioning how he could have been identified based on a video where the person's face was covered by a mask, Shepard said he also provided text messages that pointed to where he was at the time of the March 29 party.
With only about a month left in the academic year and graduation looming, Shepard initially planned to keep quiet about what happened. But friends convinced him to speak out.
So he helped organize a protest on campus April 20.
Many of the students he met in planning the protest described similar experiences to his, Shepard said.
"It's like we all had a similar story," he said.
Buffalo State's disciplinary process "does not make assumptions" at the beginning as to whether a student is guilty or not, said Timothy W. Gordon, vice president of student affairs at the college.
Gordon, who said he was not able to discuss the specifics of any student or their case, said when a report is filed involving student conduct, the matter gets reviewed by a separate body – the Student Conduct and Community Standards Office.
"There's a very robust process to make sure students have good due process," he said.
Situations in which a student comes in for a hearing and the circumstances are discussed before the matter moves ahead would be indicative of "the process working," Gordon said.
The most severe sanction a student facing charges similar to Shepard would have faced was being placed on probation, he said.
Shepard, an individualized studies major, said he doesn't want the story of his experience to lead potential students to shy away from attending Buff State. In fact, he said he encourages people to come in order to make change on the campus.
People who want to change the world should "come here and do it," he said.