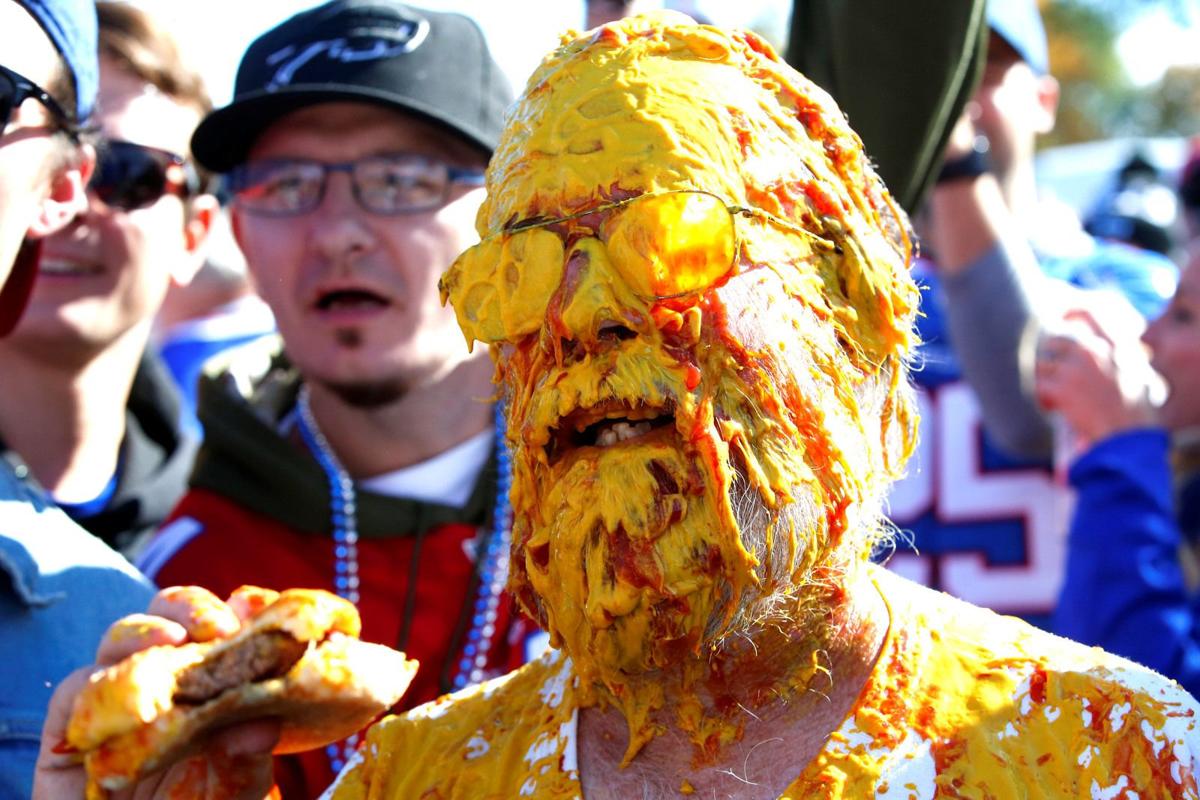 From the smell of hot dogs wafting through the air to the steady flow of alcohol and the ubiquitous red, white and blue Zubaz, the tailgating scene around Highmark Stadium on Sunday seemed pretty much like before any other Buffalo Bills game before the pandemic.
There was hardly a face mask to be spotted among tailgaters during the hours leading up to the home opener.
That is, other than a man named Will, who wore a disposable face mask while he stood on the corner of Abbott Road and Fay Street hawking face masks for $1 alongside $5 rain ponchos.
The masks, he said, were a last-minute addition to his usual wares. As fans started entering the stadium, some were turned away by officials at the gate for lack of a face mask. So they headed back to find Will.
"People asked me, so I said I sure do have masks," and he grabbed a box of face masks he happened to have in his car, he said. 
As of about an hour before the start of the game, he had sold more ponchos than face masks. 
While the revelry in parking lots all around the stadium on Sunday looked and sounded much like tailgating before any other game before Covid-19, there were some differences that were prompted by the pandemic. 
For decades, Ken "Pinto Ron" Johnson has gotten doused with ketchup and mustard before each game. But not this season.
Ken Johnson, aka "Pinto Ron," underwent open heart surgery Tuesday. 
That tailgating ritual, which started in 1990 and began attracting hundreds around 2005 thanks to social media, will be on hiatus this season.
So are the bowling ball shots served with 100-proof cherry liqueur that Johnson's known for serving to anyone of age who comes by.  
The changes are a concession to Covid-19 for the 63-year-old software developer and die-hard Bills fan.
Johnson said he's "ambivalent" about not getting pilloried with bottles of ketchup and mustard from people standing on top of a van Sunday, as he gripped a hamburger and open bun in search of condiments encircled by a mob of red, white and blue Bills jerseys.
The social media back-and-forth between sports host Nick Wright and Bills fans has been fierce.
"I can't have that many people showing up in today's Covid world," said Johnson, who grew up in Buffalo and lives in Rochester. "The crowds were getting way too big. It's not a good look."
Johnson will still be cooking food on the hood of his red 1990 Pinto, located in the stadium's Hammer Lot section, while Pizza Pete will bake pizzas inside a filing cabinet. It's part of the zaniness that has made Johnson such a tailgate character of renown.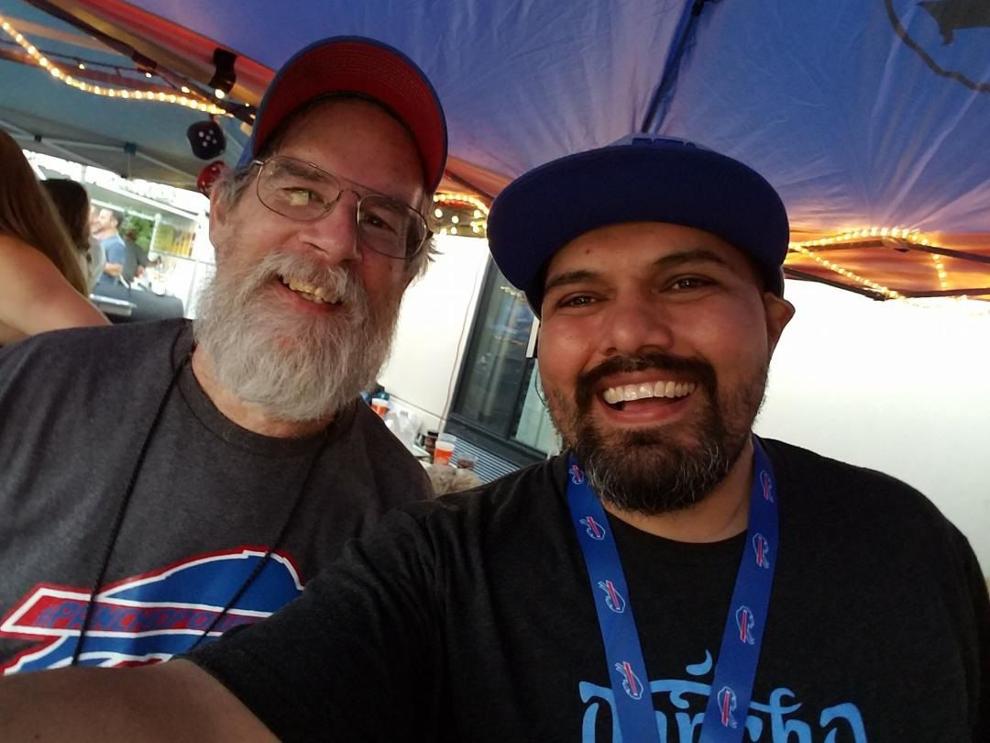 Unless he's required to, or if someone is uncomfortable with him not wearing a mask, Johnson said he doesn't wear one.
"I always say a good Bills fan had to be in a constant state of denial, and for the last 20 years that was me," Johnson said. "I always said they were going to win, go to the playoffs and go to the Super Bowl. I was kidding back then, but not now."
He had heart surgery in February, but said he's fine and plans to attend all 17 games this year.
"Plus the playoffs and the Super Bowl," he added. 
The Buffalo News spoke with some prominent Bills fans to learn how the pandemic has affected them and their families and to gauge their thoughts on tailgating this
Some tailgaters on Sunday said they had expected to see a lot of pandemic-related changes, but found few. Some fans who drove their RVs into town for the game said there were fewer RVs than usual.
Season ticket holders Vince and Pam Breslin arrived in their RV around noon on Friday after driving three hours from their home in Corning.
The lot they parked in on the corner of Big Tree and Abbott roads wasn't as full as they figured it would be on Friday. Sunday morning, though, it was packed two hours before the game.
"All these cars started getting here at 6 this morning," Vince Breslin said.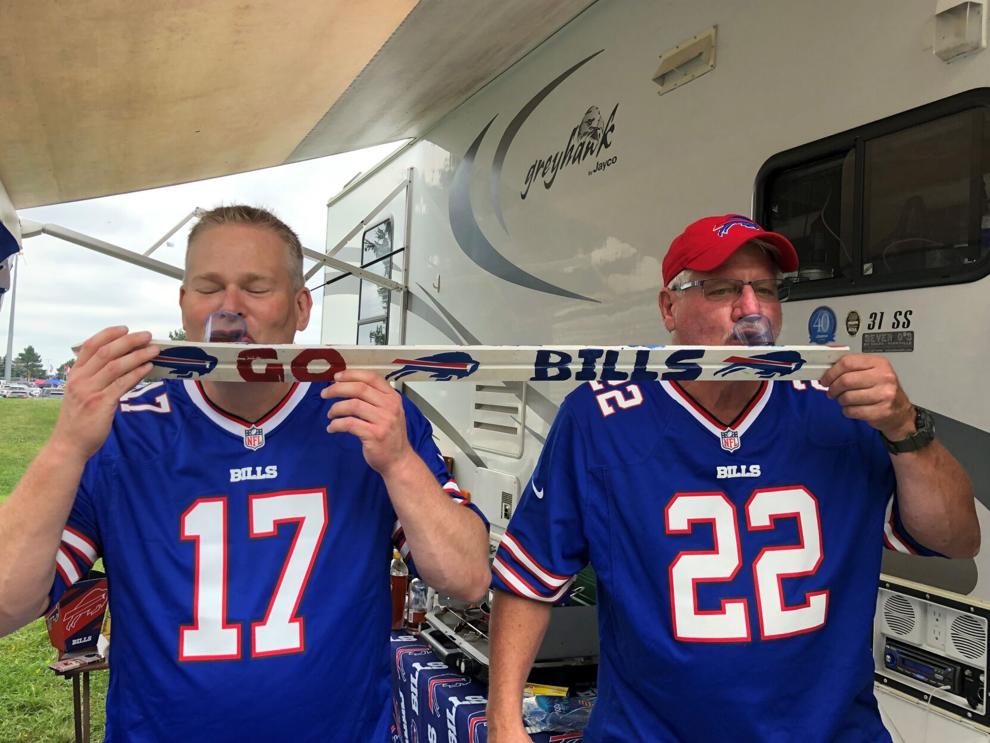 On Sunday, the couple started partying with mimosas around 10 a.m. An hour later, they were doing shots of Skrewball and Fireball whiskeys – on their homemade "shot ski," a ski painted in Bills colors, with a plastic shot glass taped to each end.
The contraption predated Covid-19, they said, but they altered it in light of the pandemic.
"For Covid, I took the permanent shot glasses off and replaced them with the disposable ones," Pam Breslin said.
Photos: Tailgating and Bills fans return to Highmark Stadium
We're back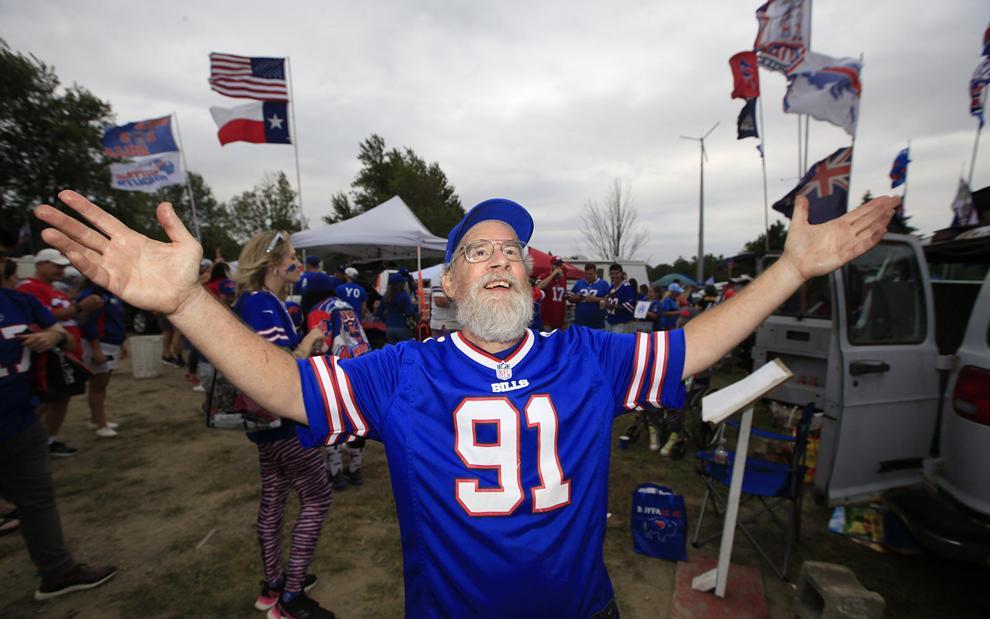 Red and Blue man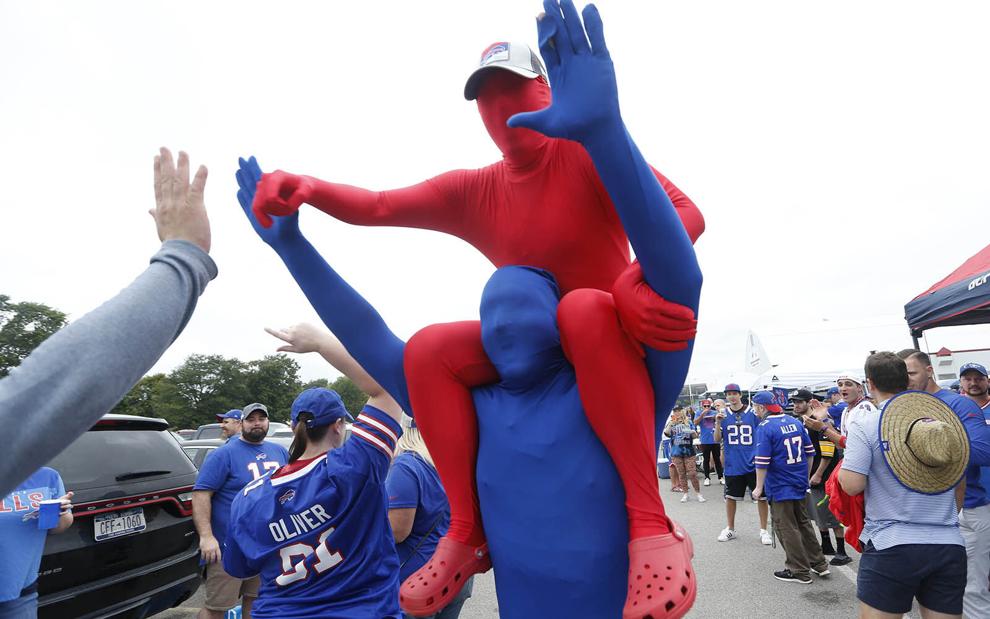 First game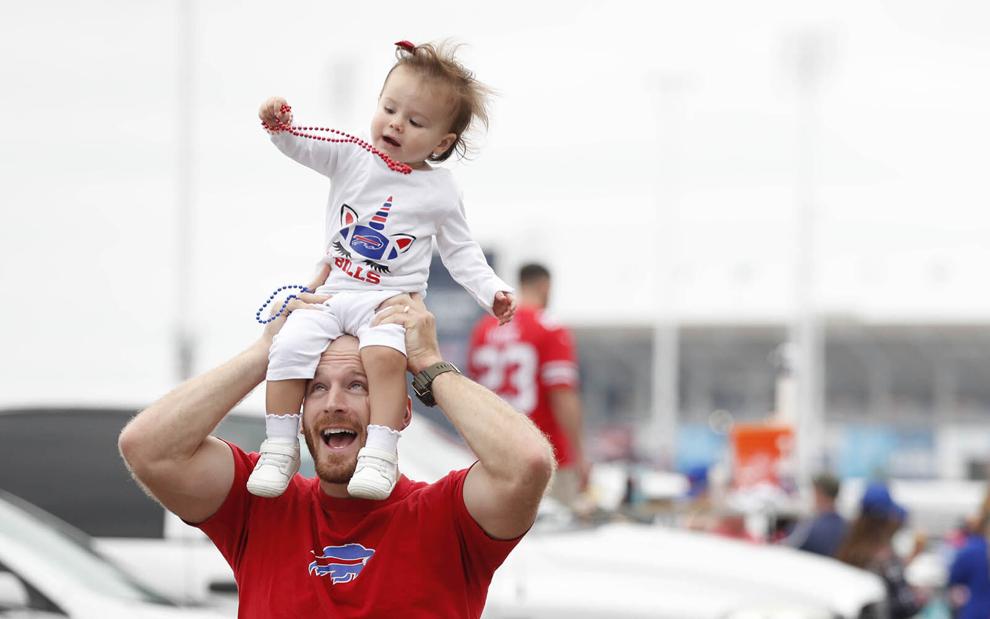 Friends and family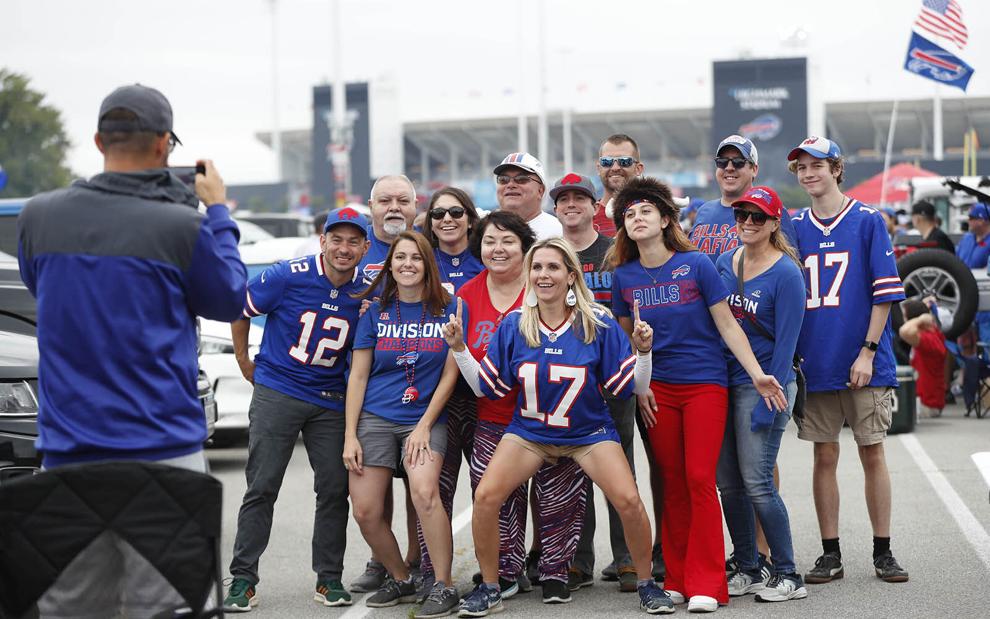 Bills tailgating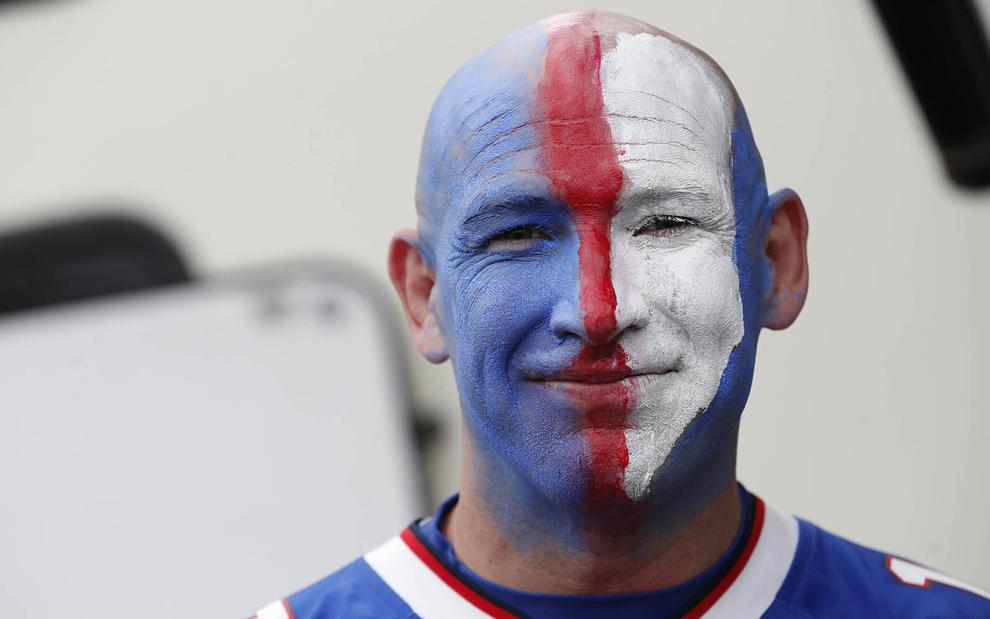 Josh look a like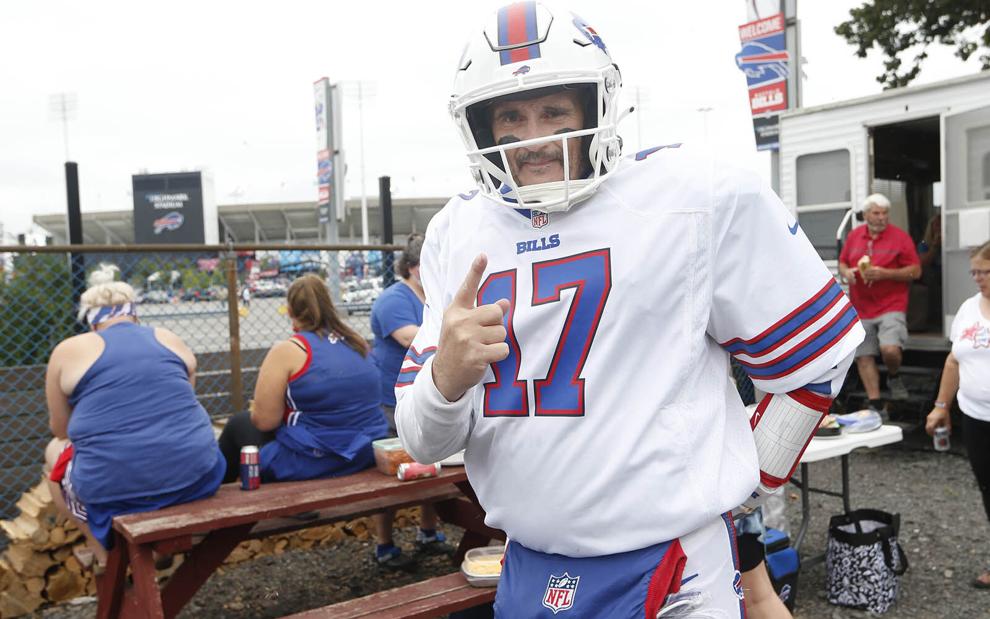 The Bills fan show up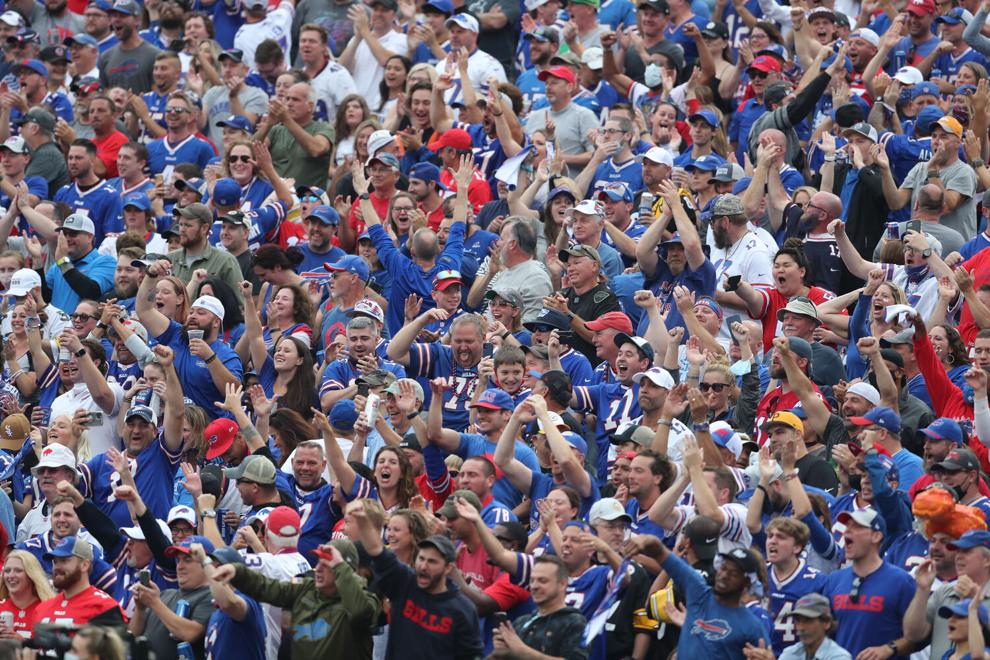 Little off the top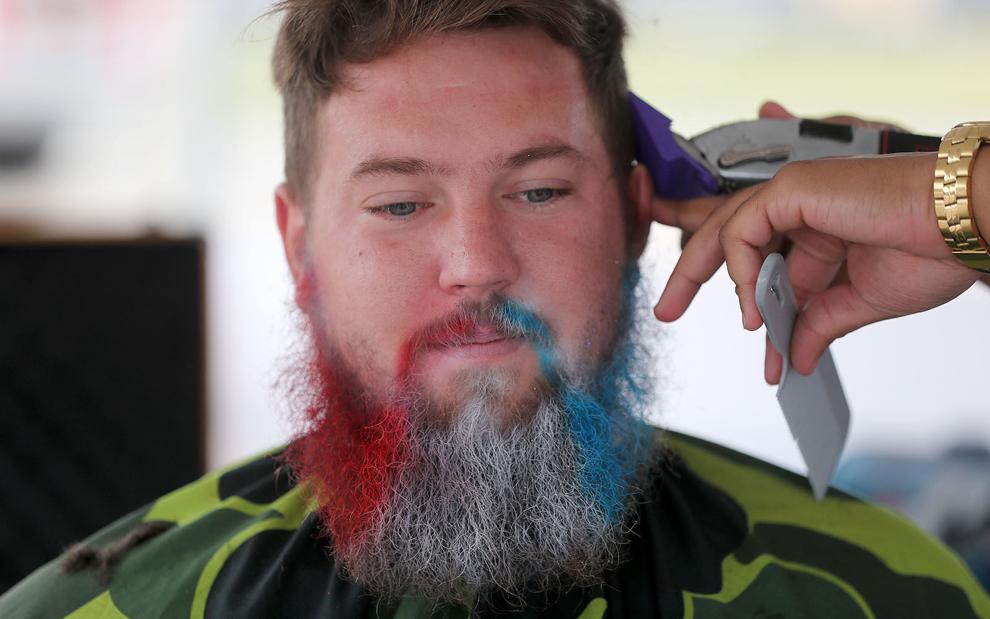 The games begin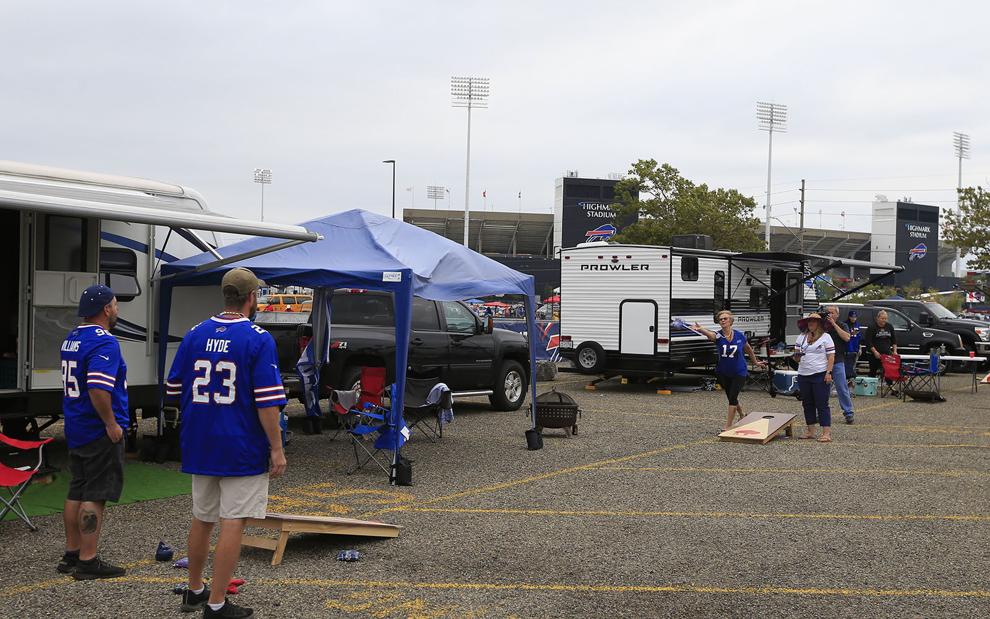 Chef Poo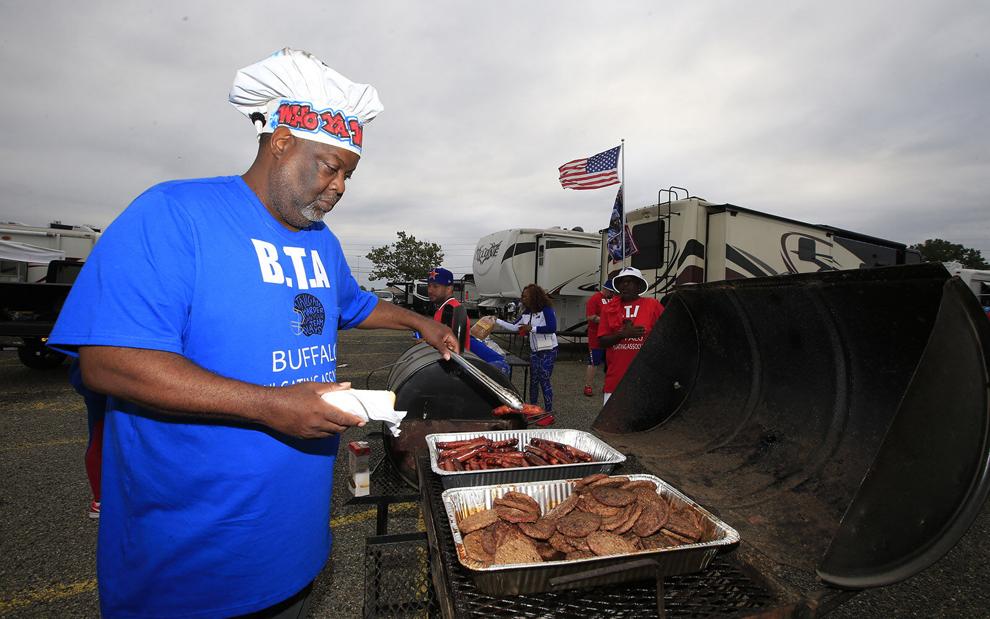 The Pinto
Dressed for success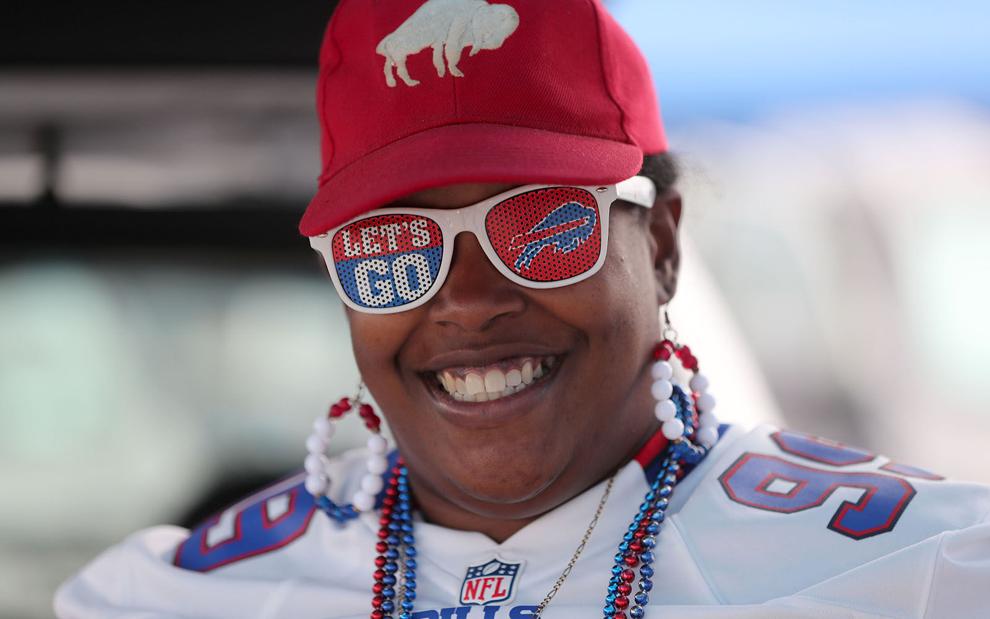 Chicken is grilling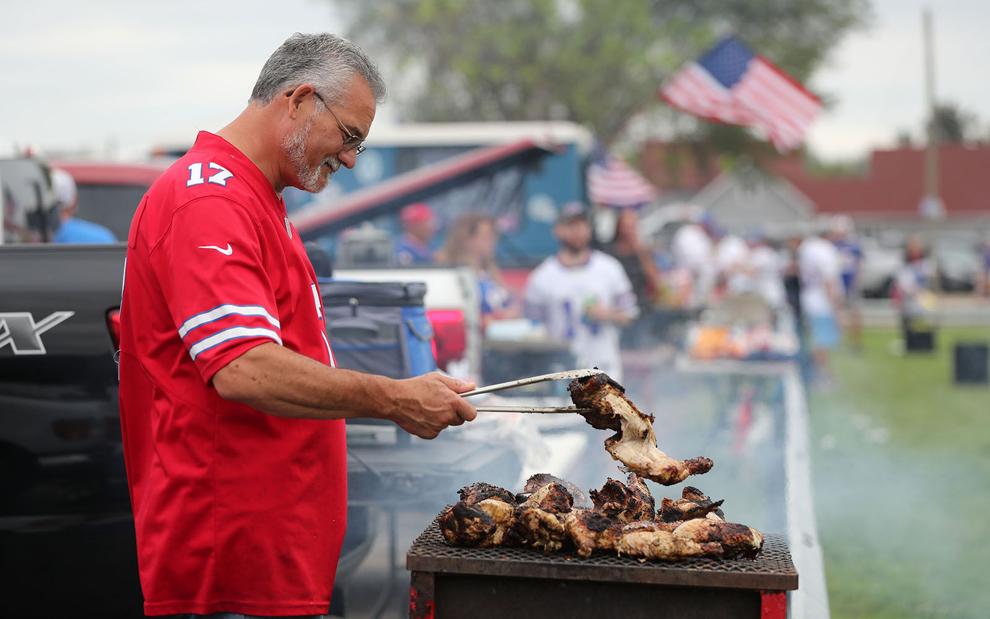 Pregame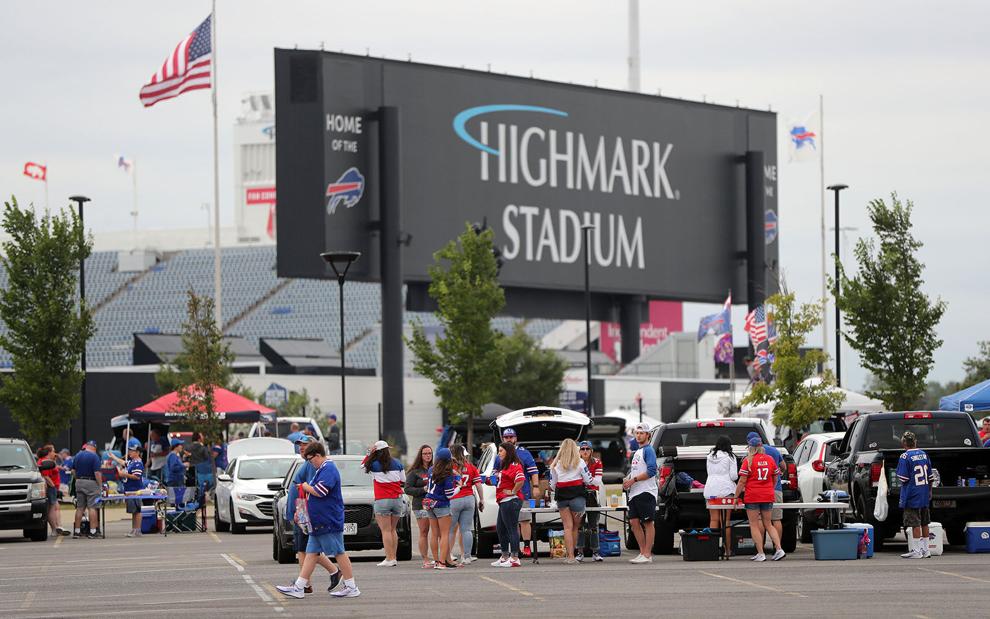 Good catch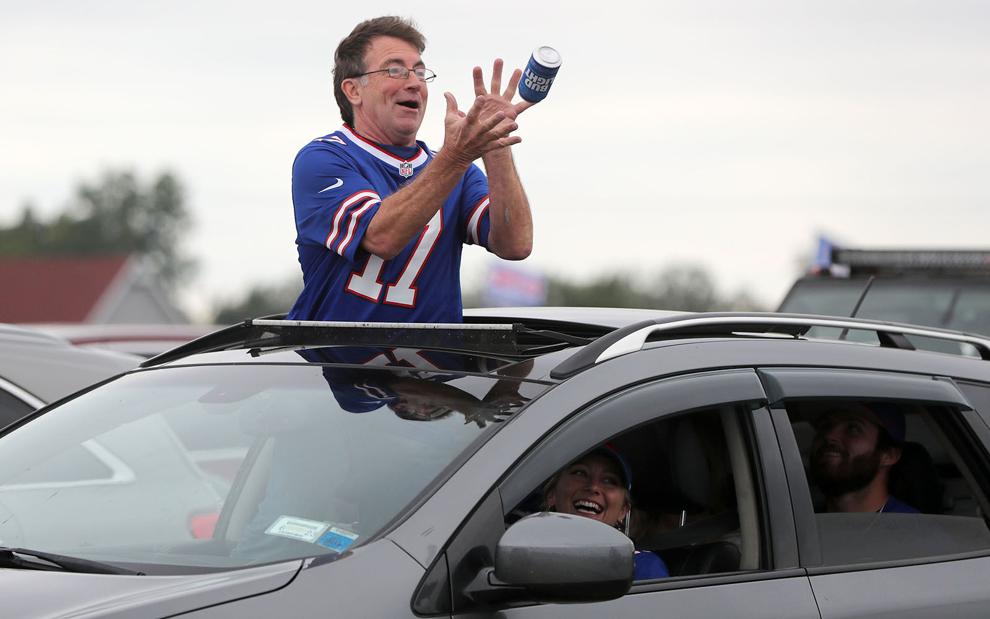 Lines of fans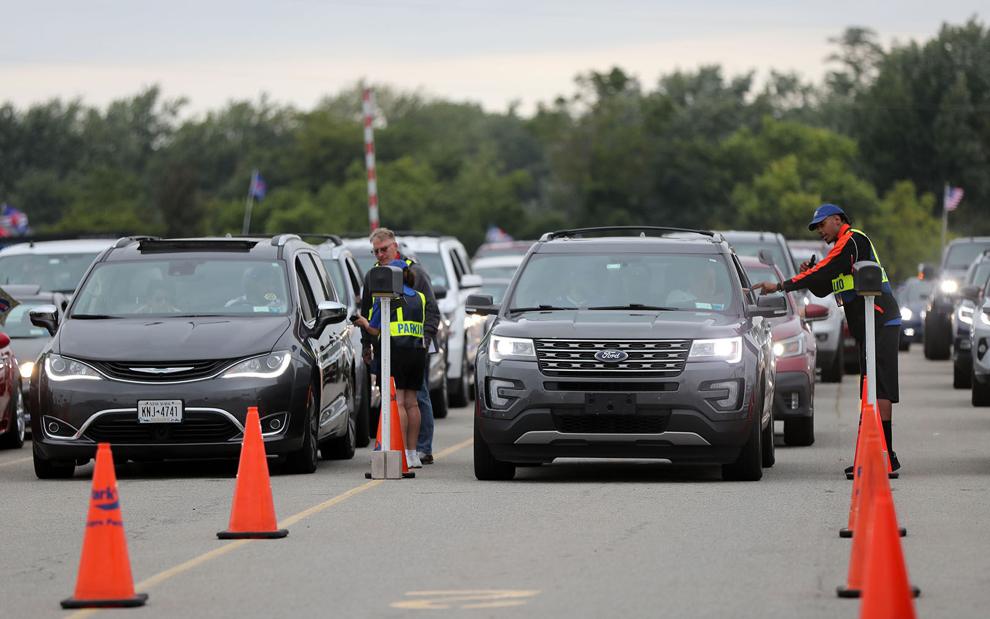 Preparing the tent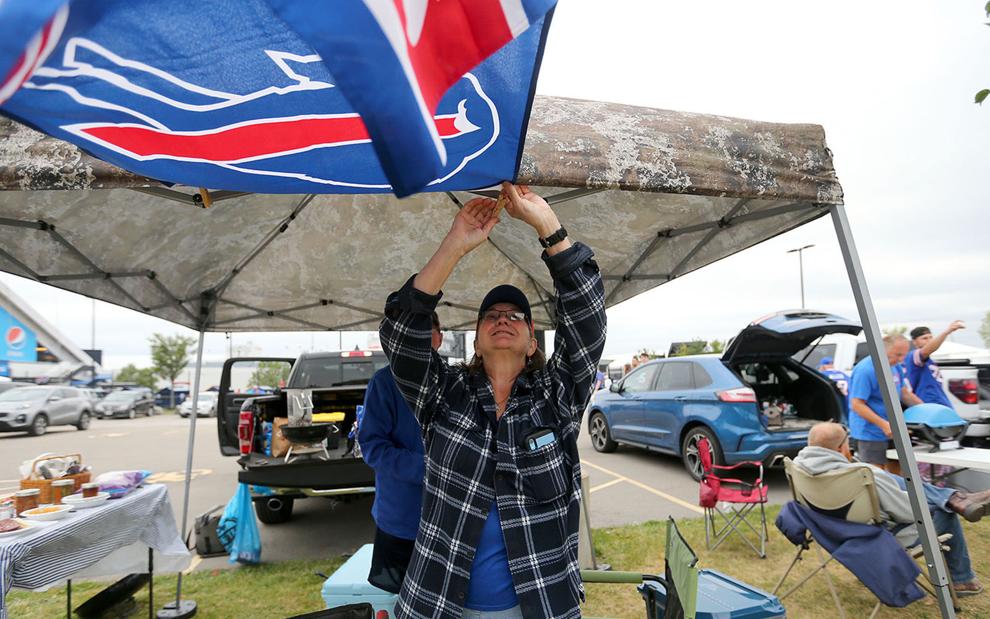 Suiting up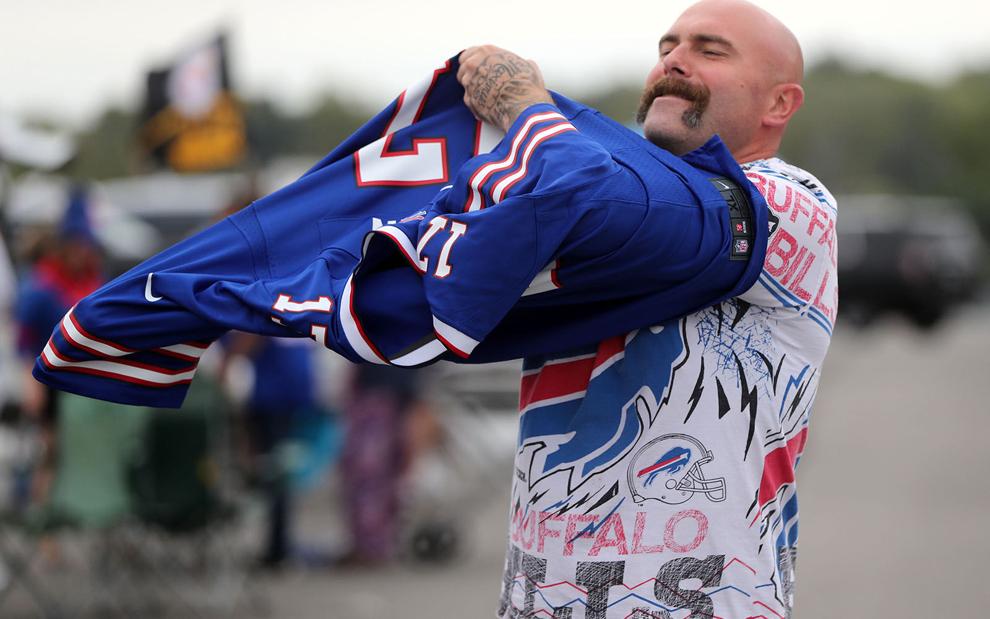 Tailgating returns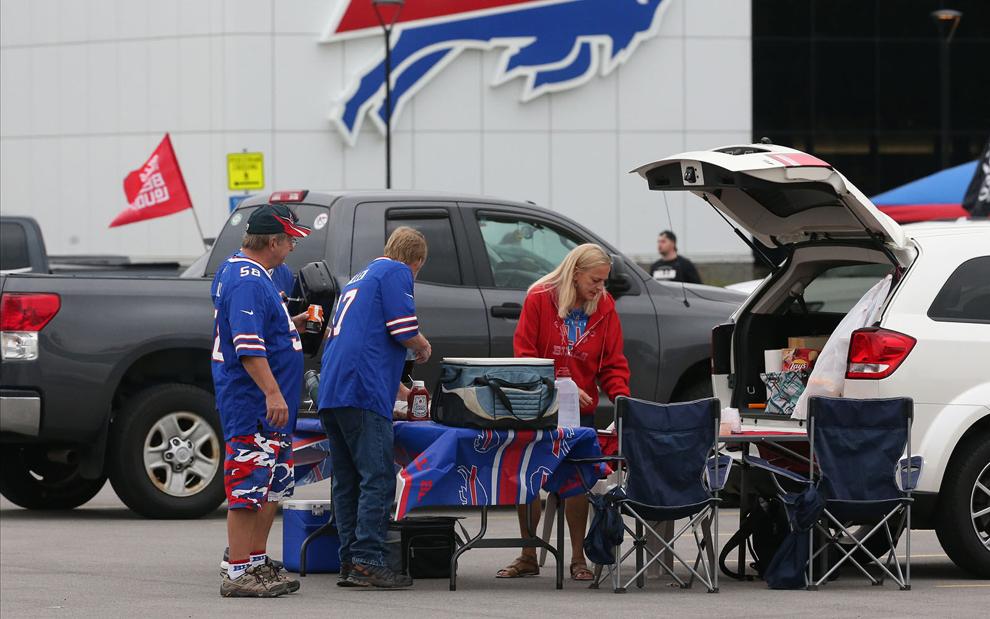 Pregame fun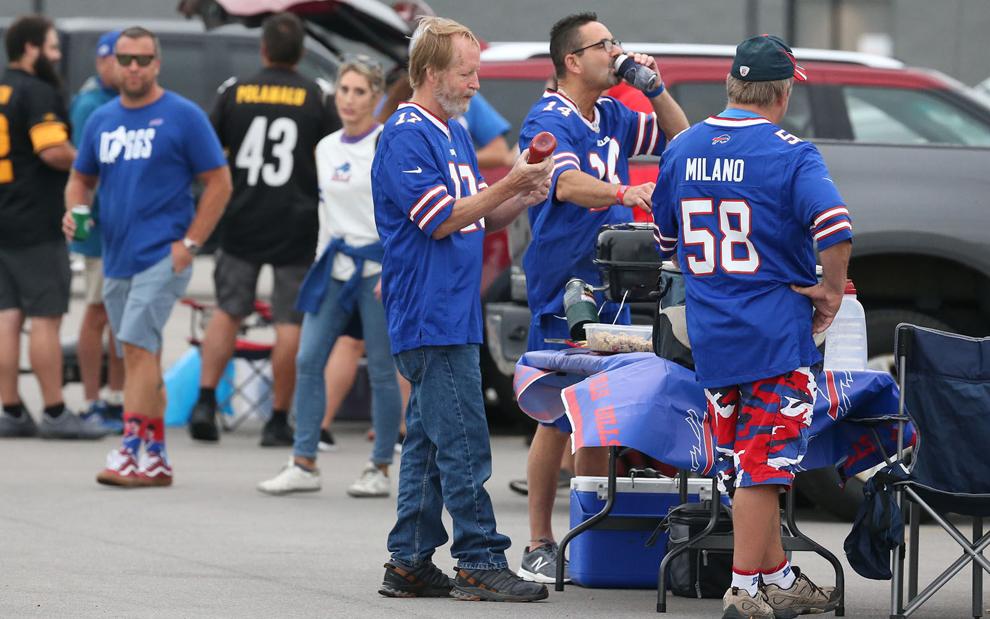 Flying the flags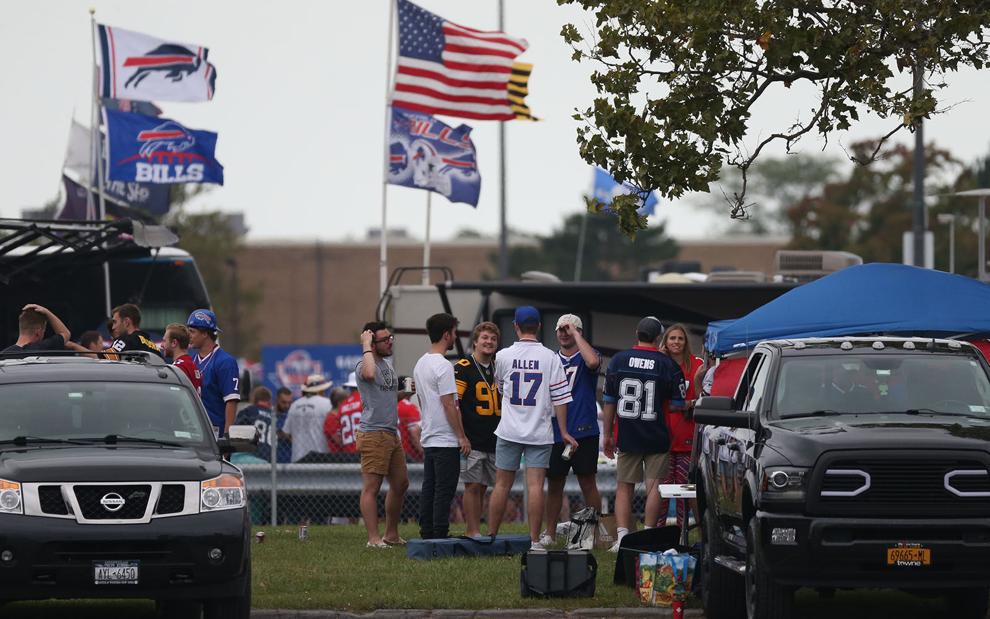 Crowds arrive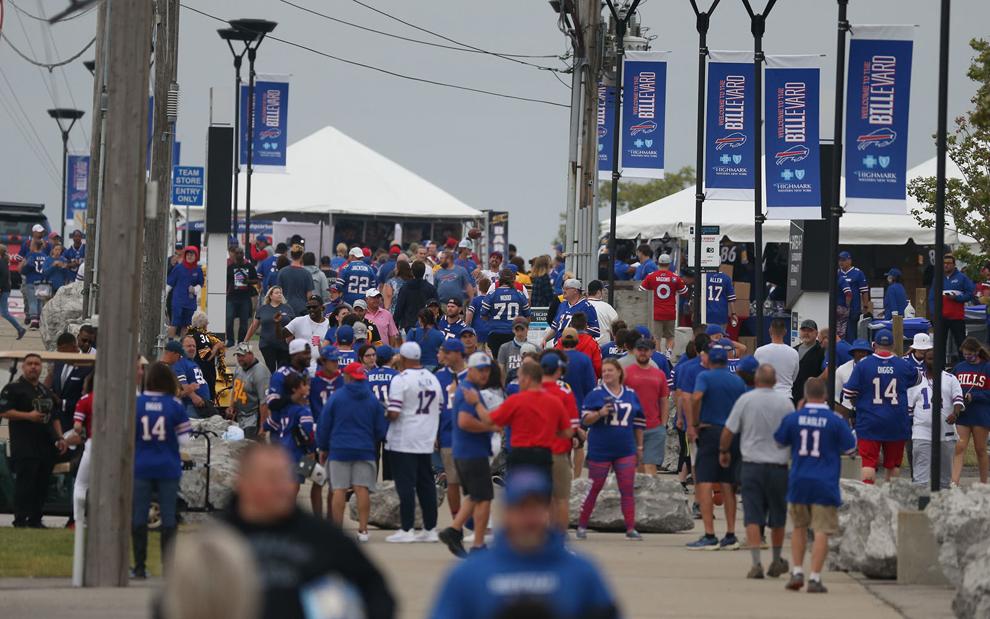 Ready to return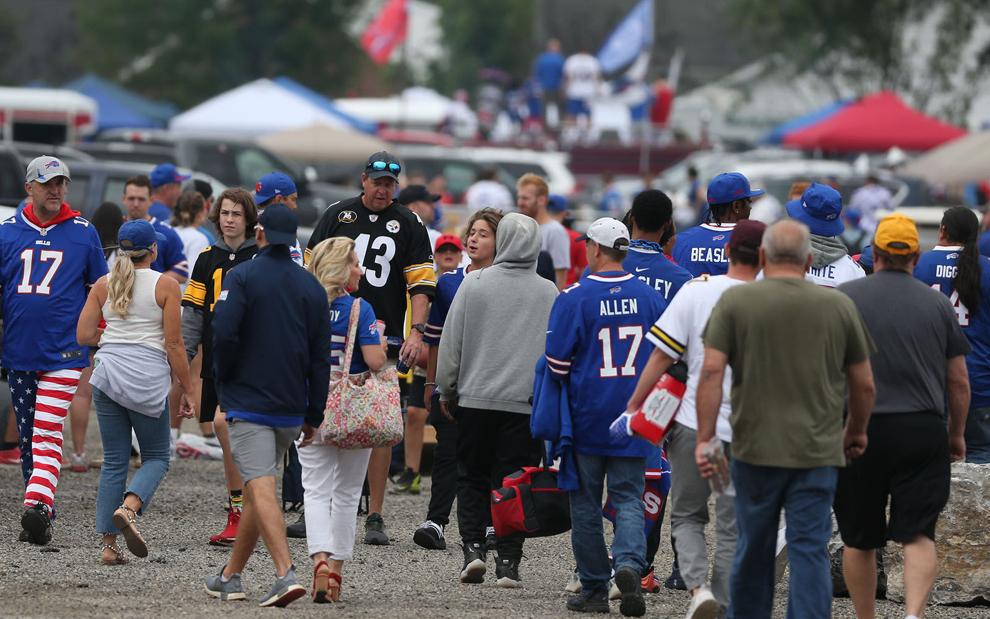 Flag match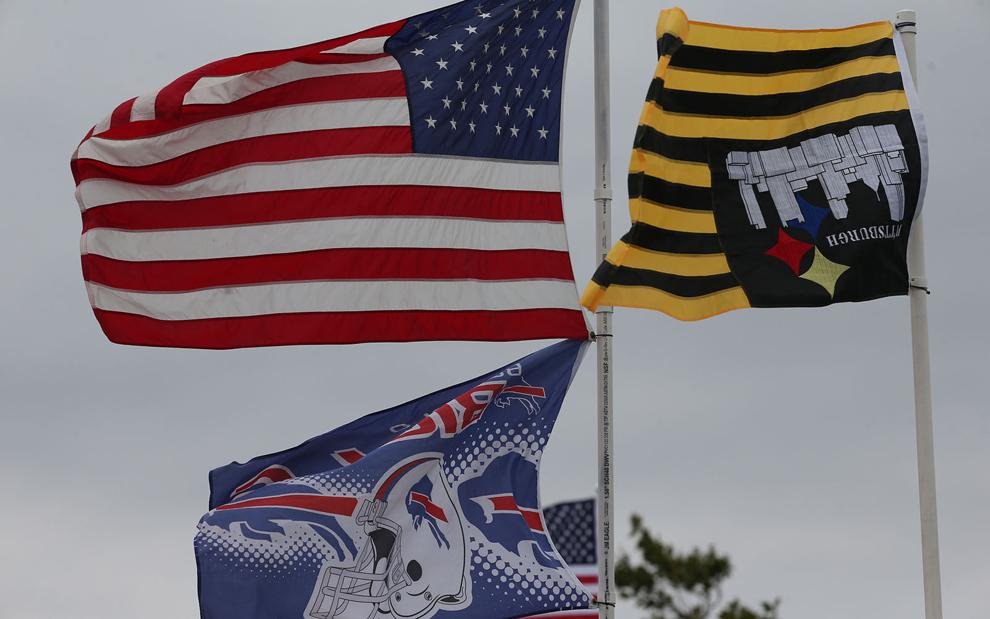 Game-day bike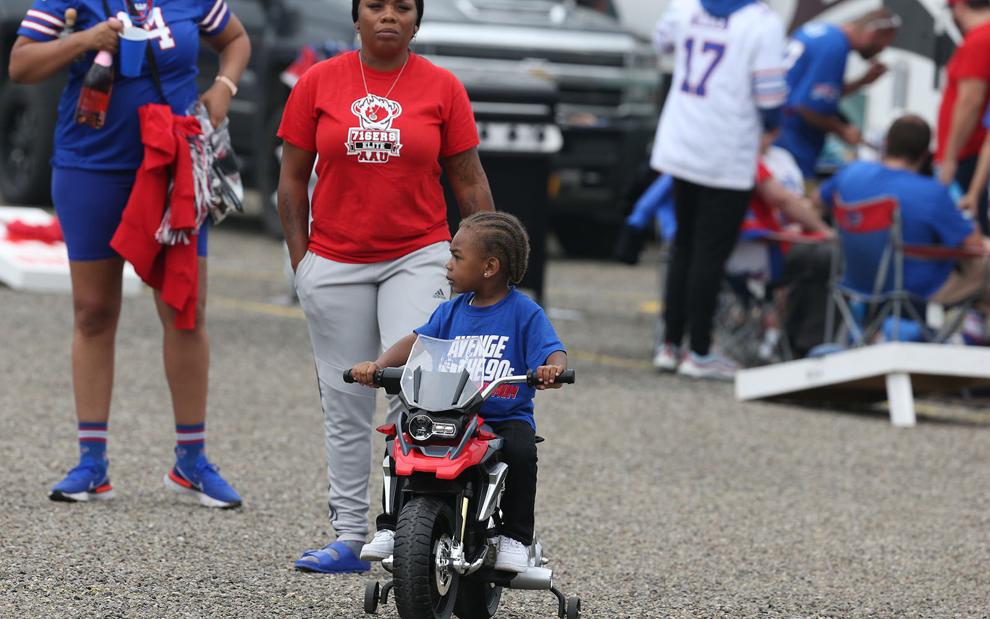 Let's get ready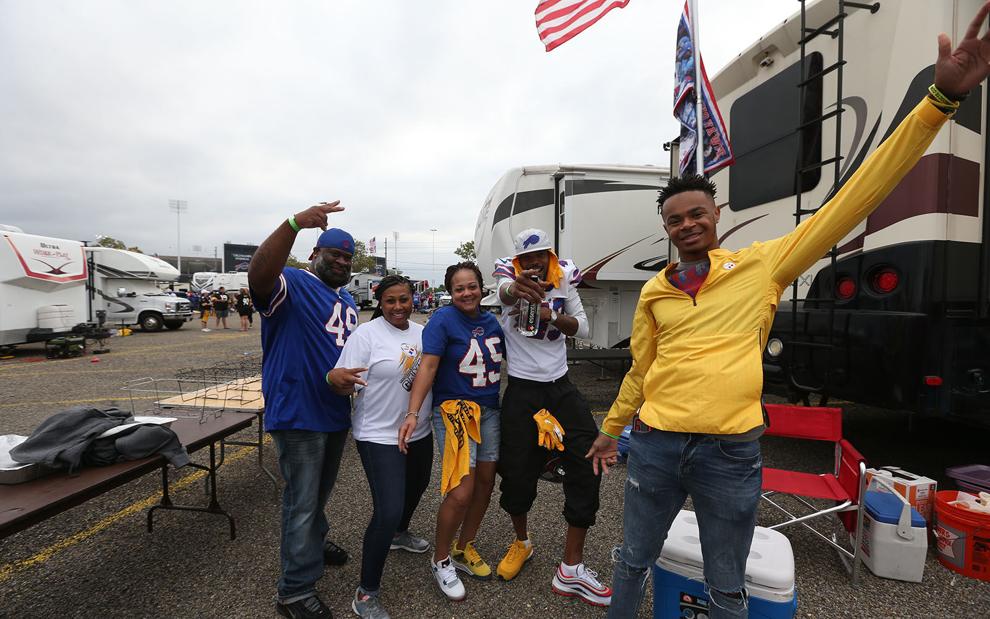 Together again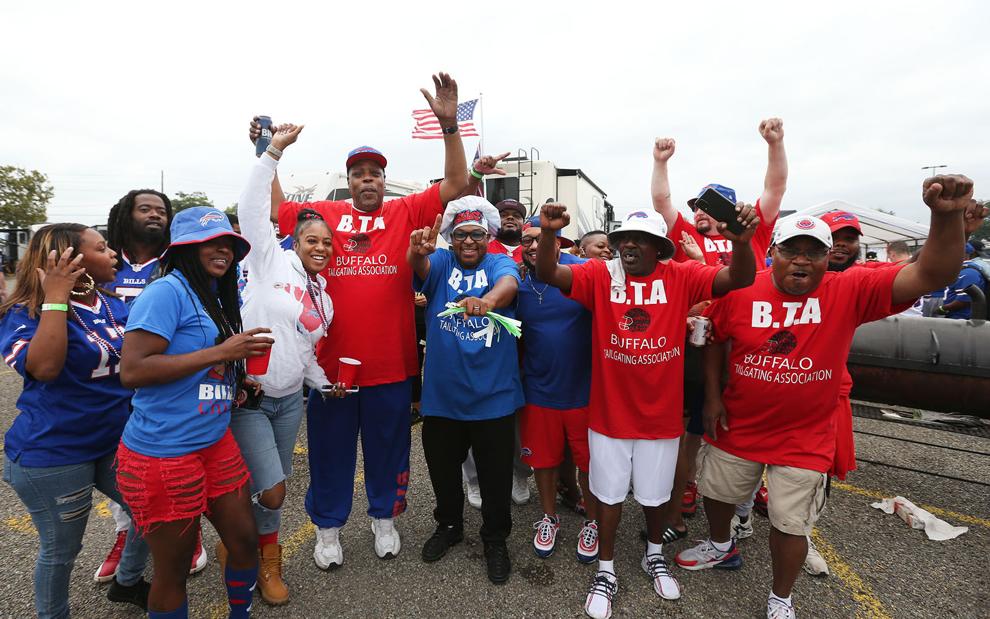 Like father like son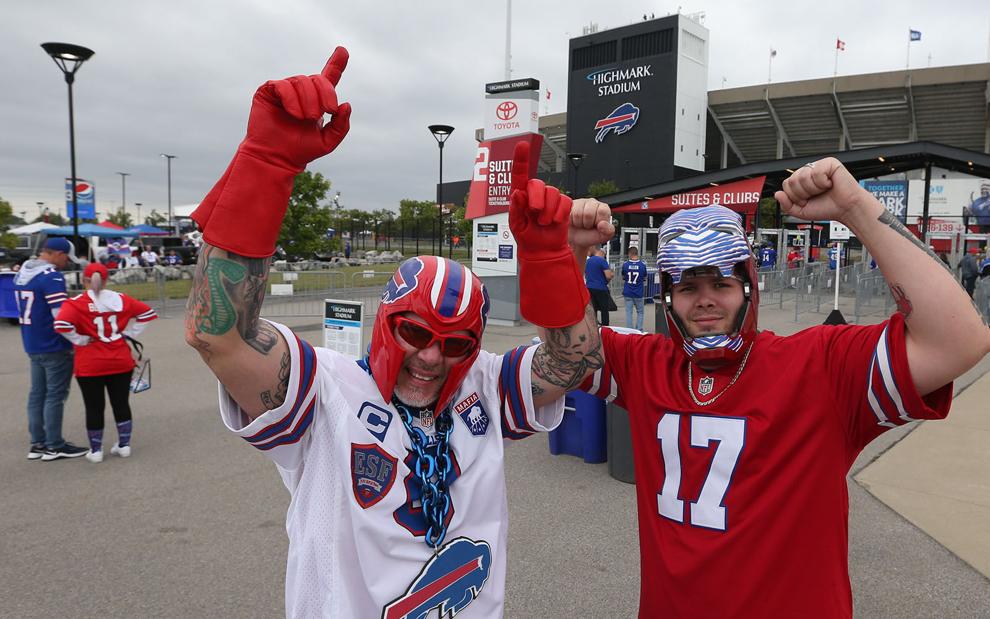 Watch now: Buffalo Bills fans dance and sing before game
Chicken wings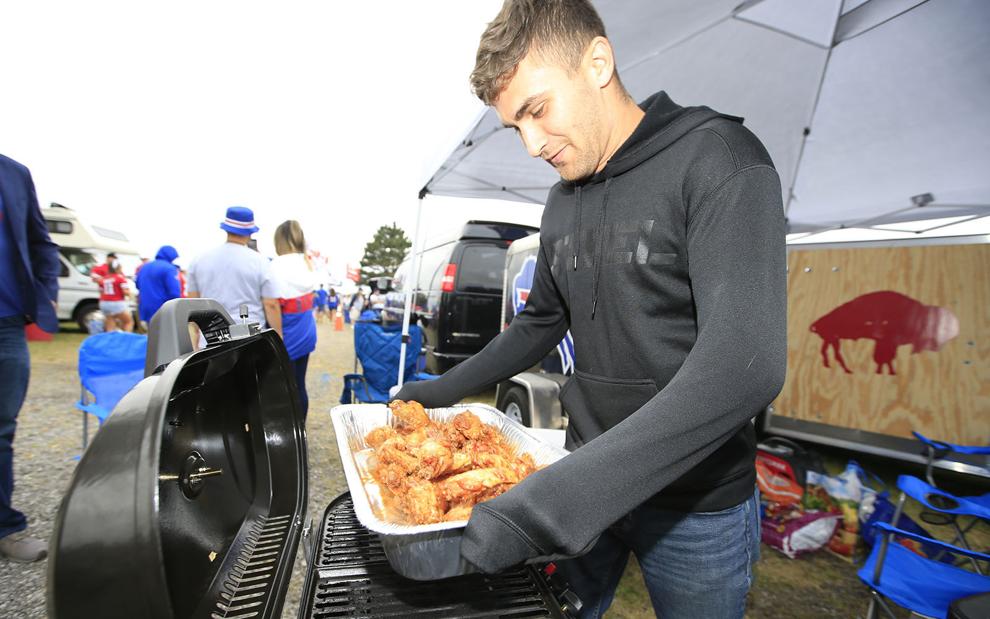 Pizza Pete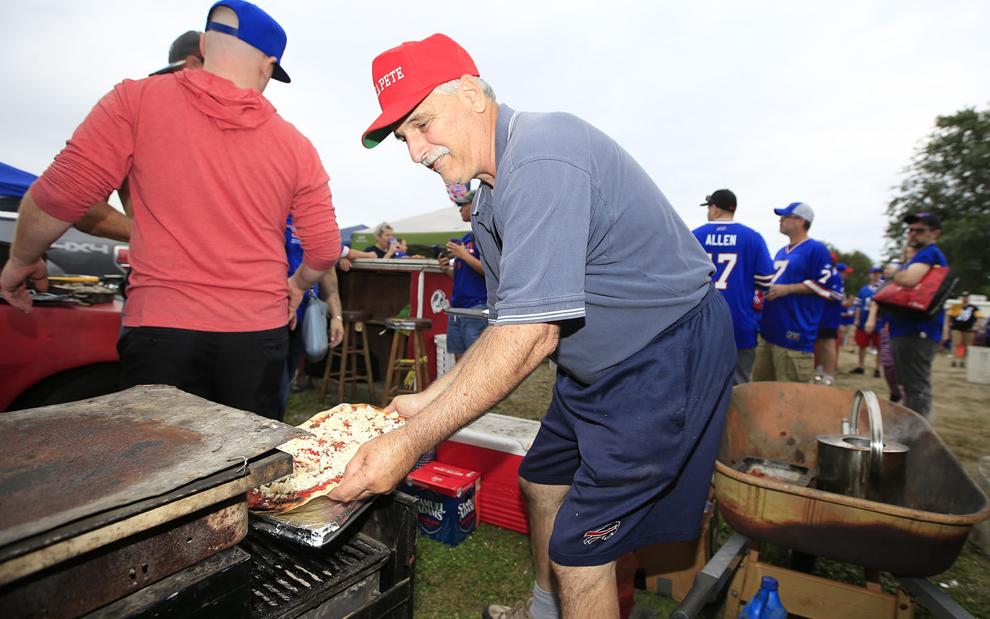 Competition in the parking lot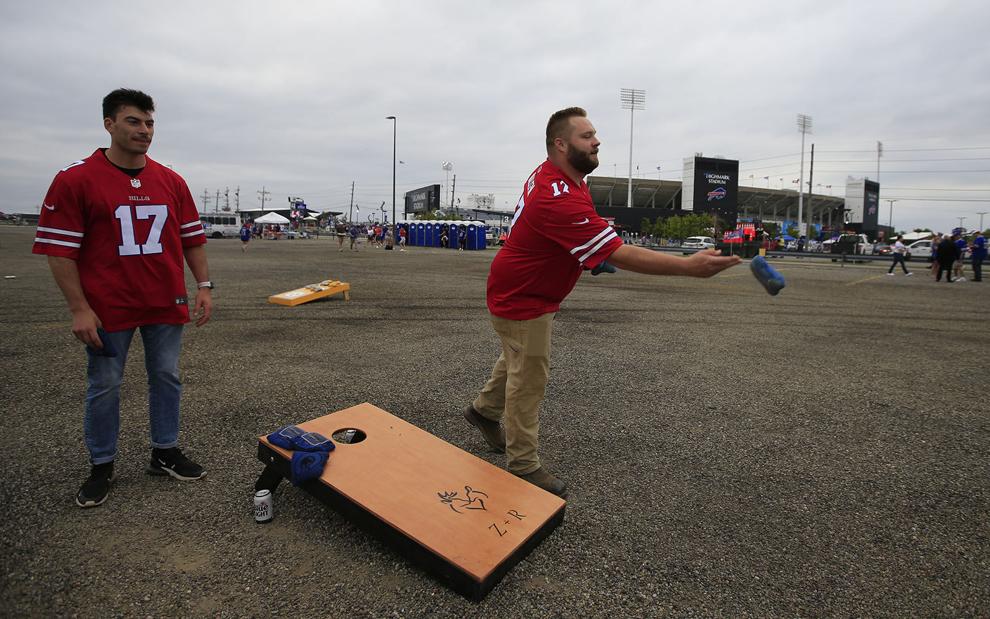 Party time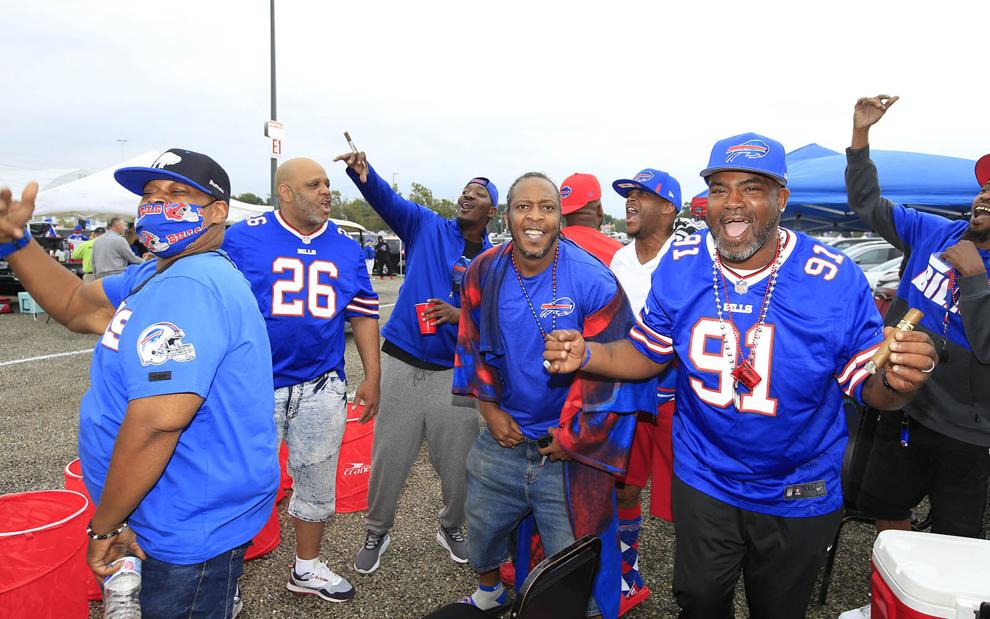 Sanitizer on the ready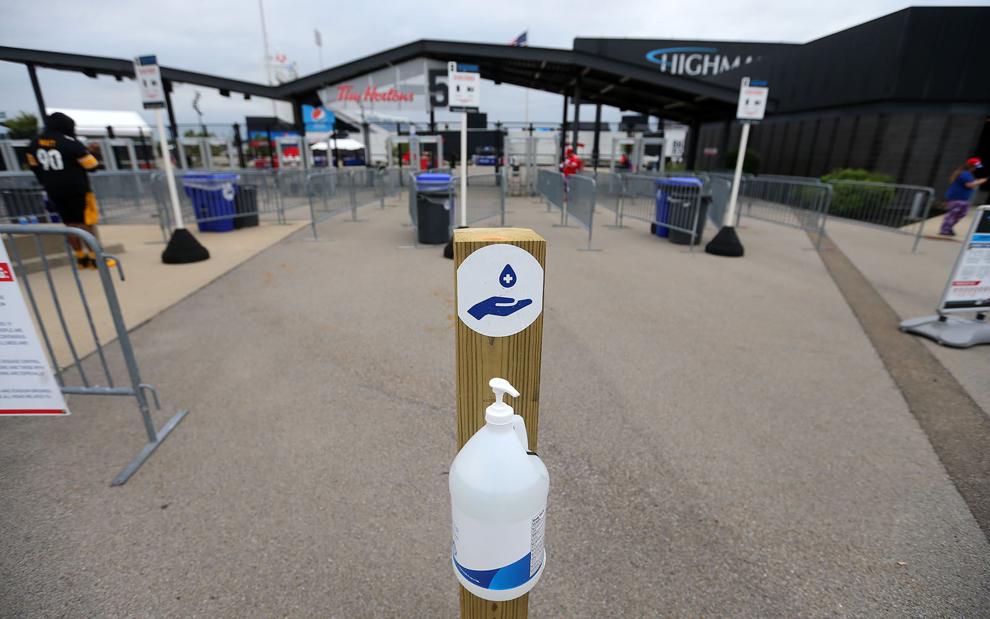 Long walk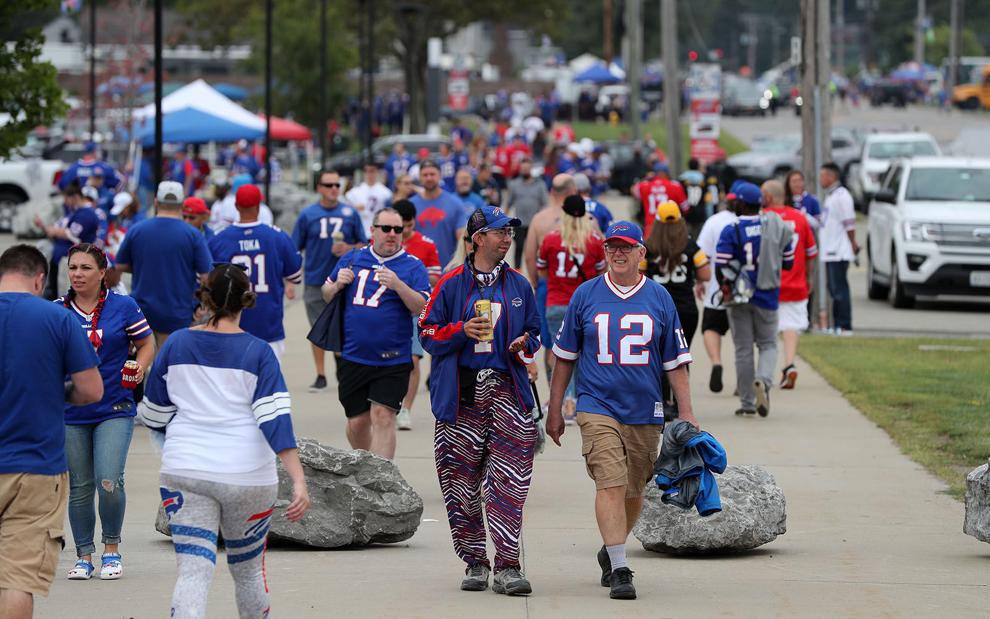 Dressing for the game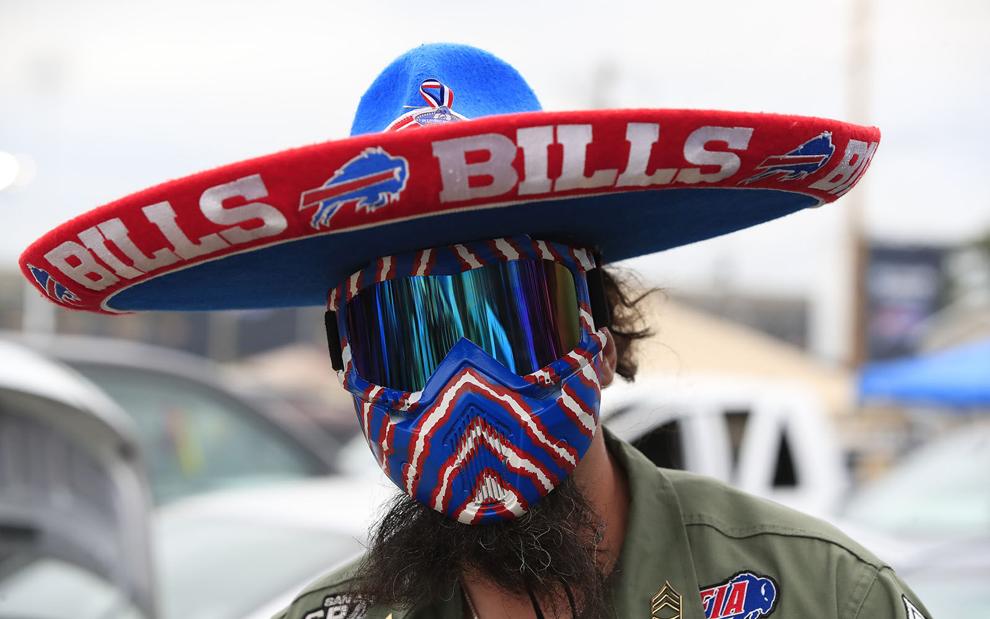 Watch now: Tailgating Bills fans are fired up
Watch now: Littlest Bills fan
Watch now: Excited Bills fans
Watch now: Sea of Bills fans
Selfie time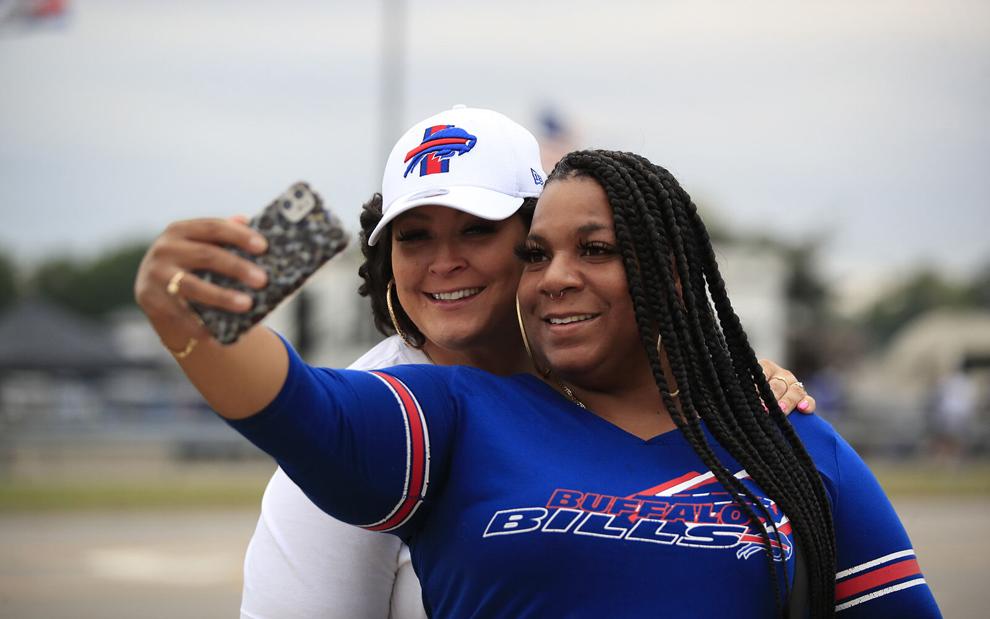 Kid car
License to cheer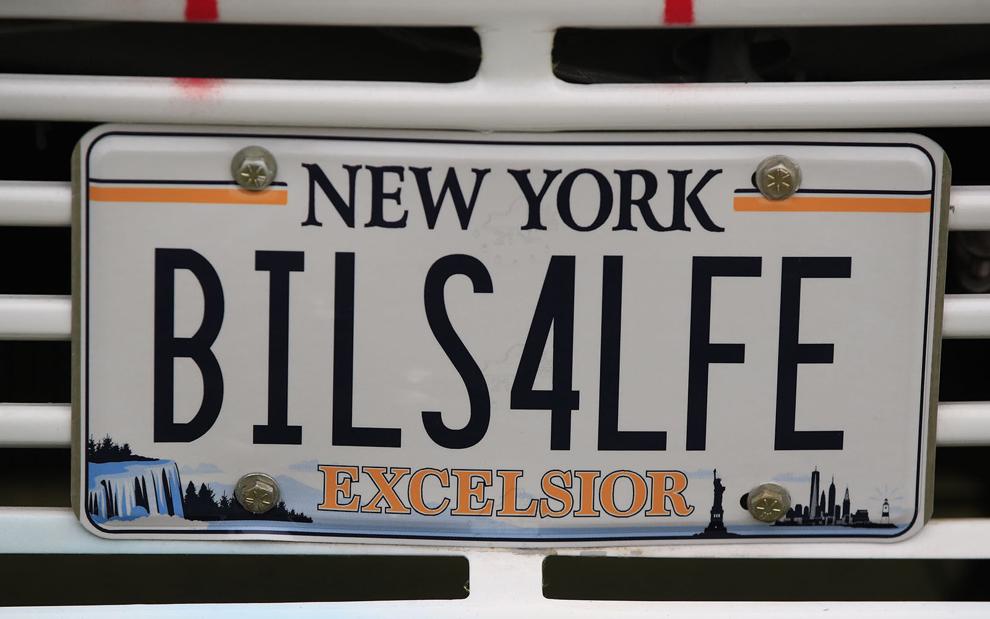 Red and blue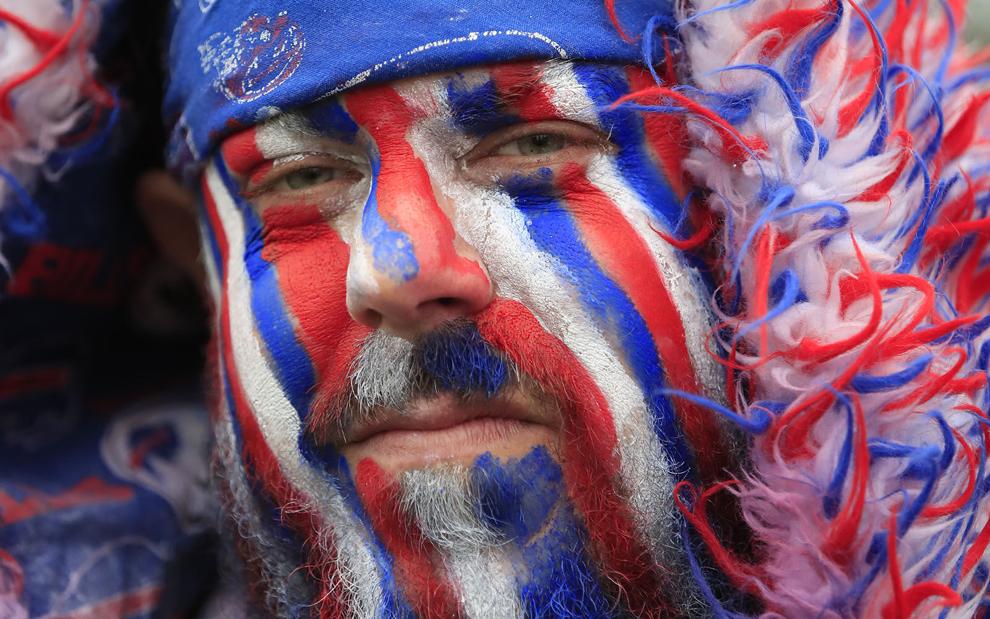 Corn hole game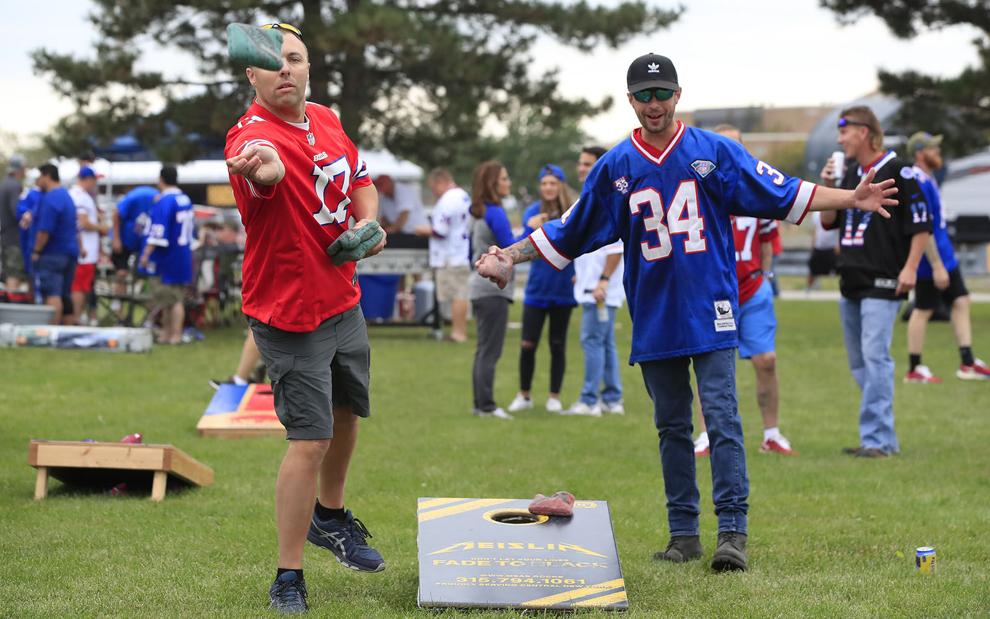 Head and shoulders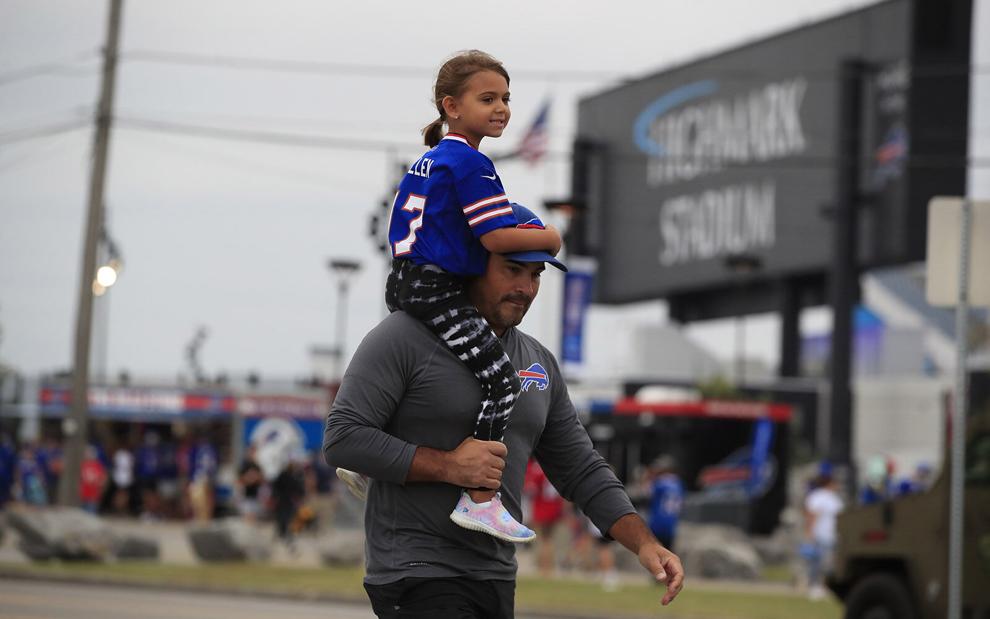 Family affair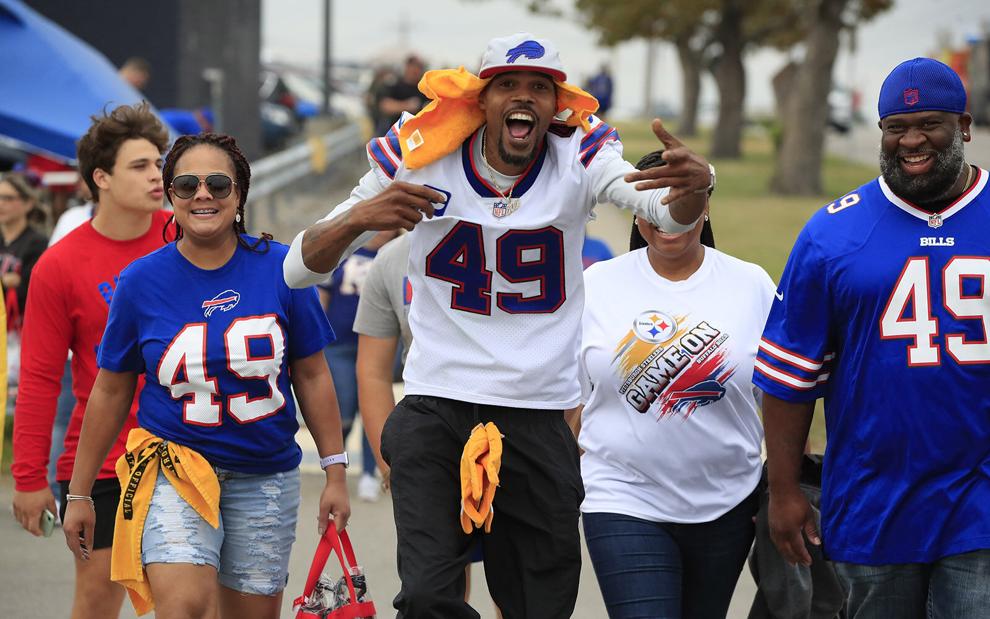 All smiles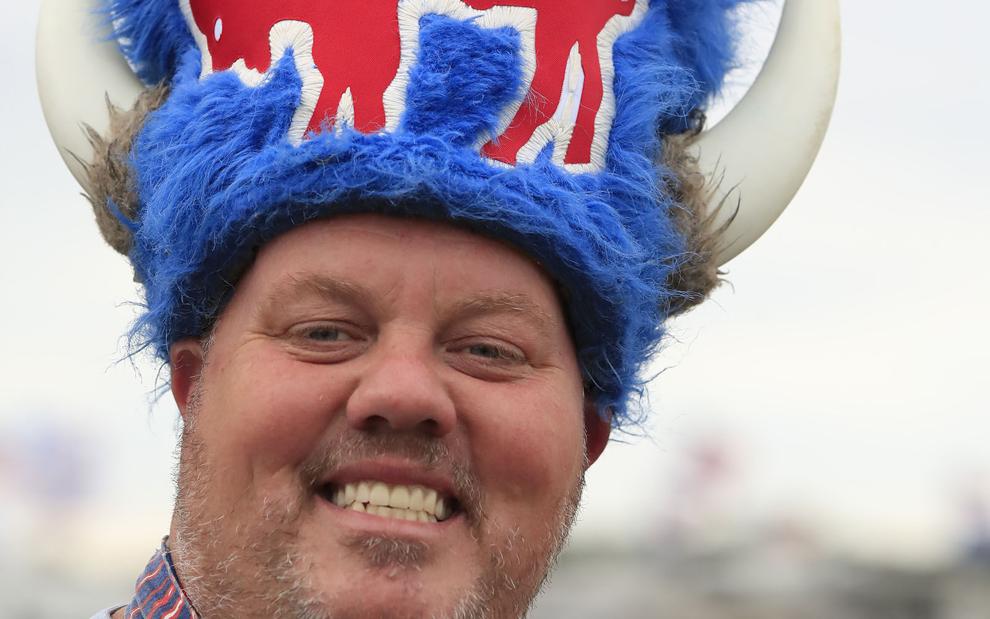 Los Bills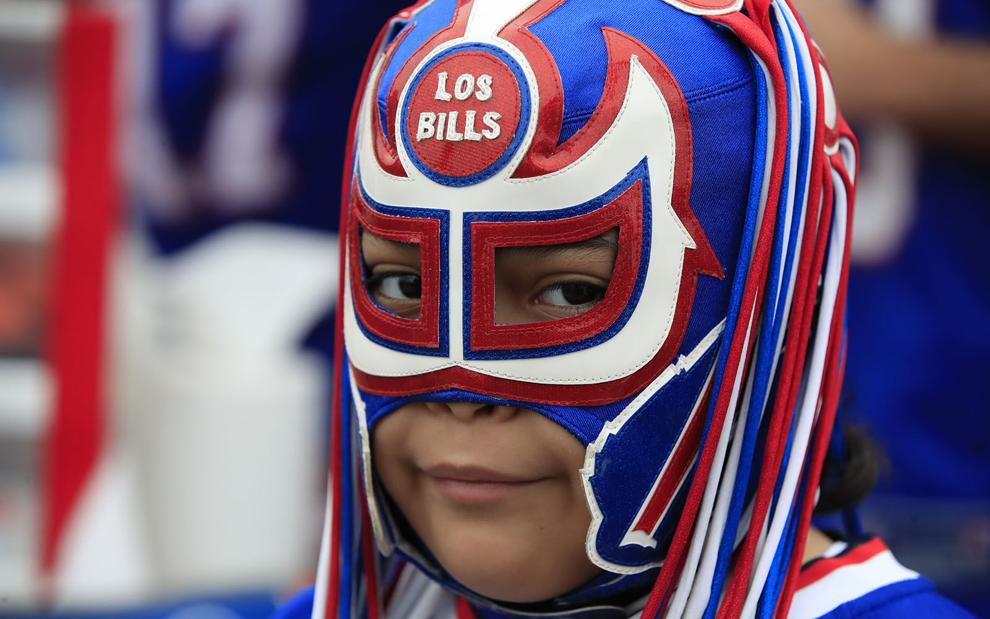 Fry time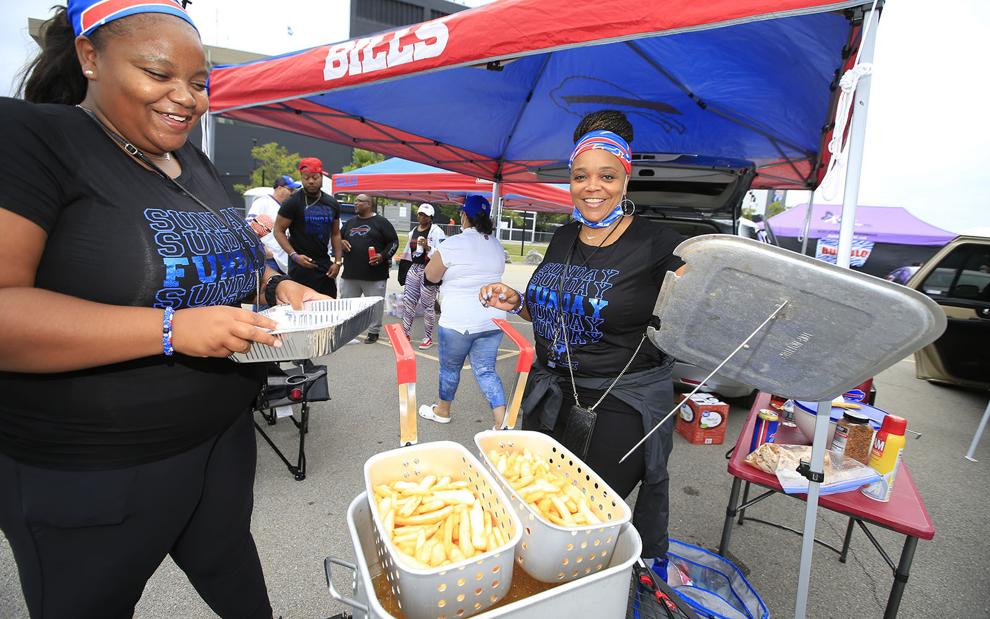 Bills buss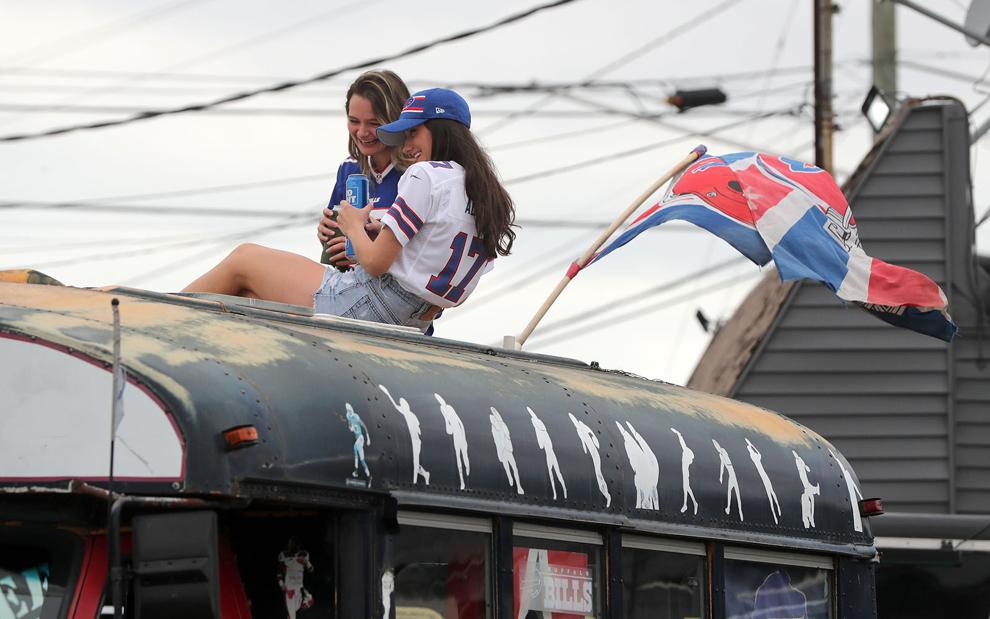 Game day news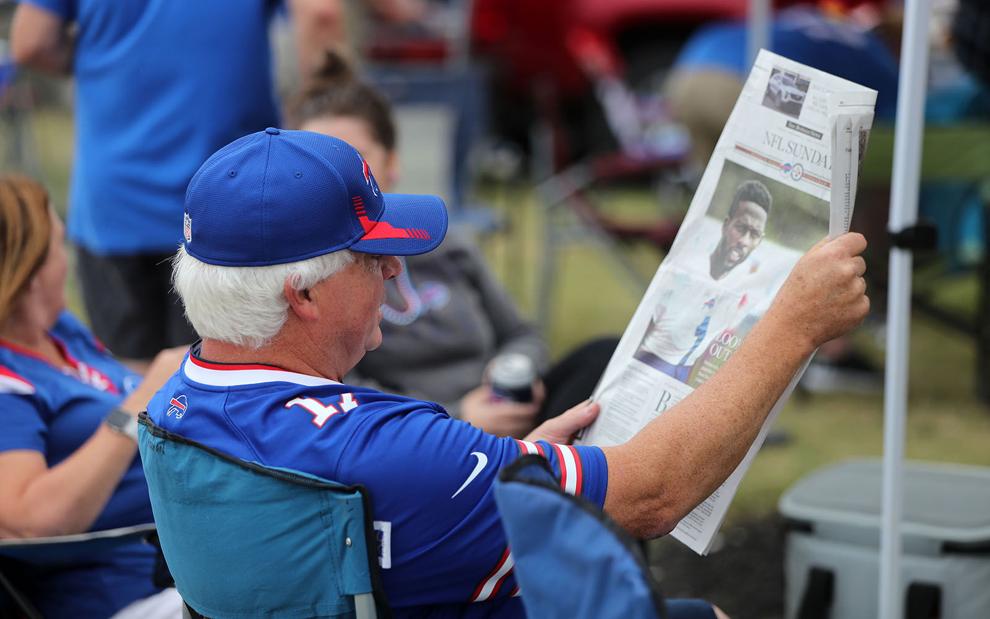 Bills tailgating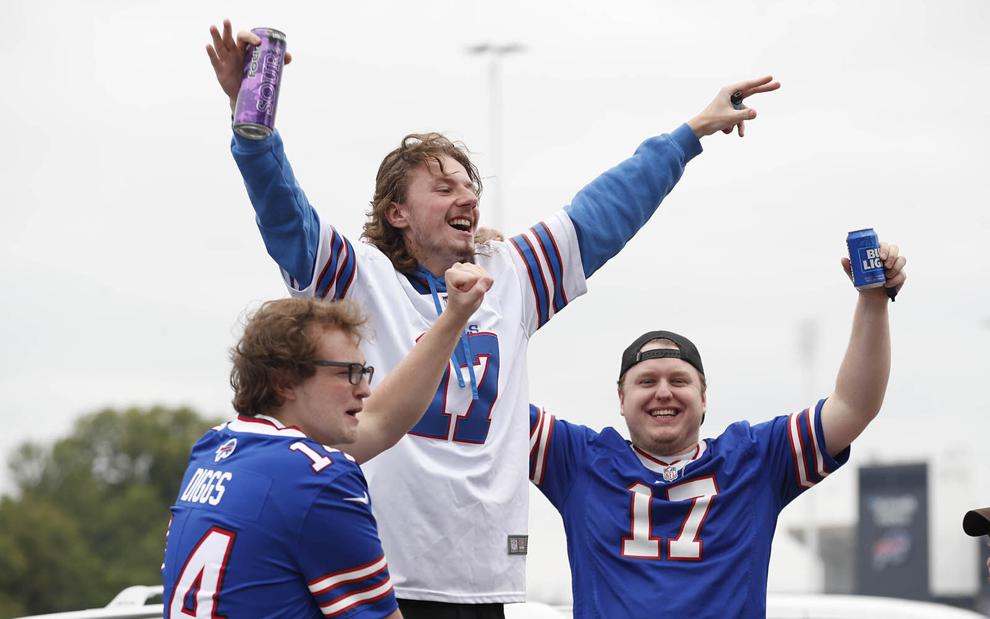 Bills tailgating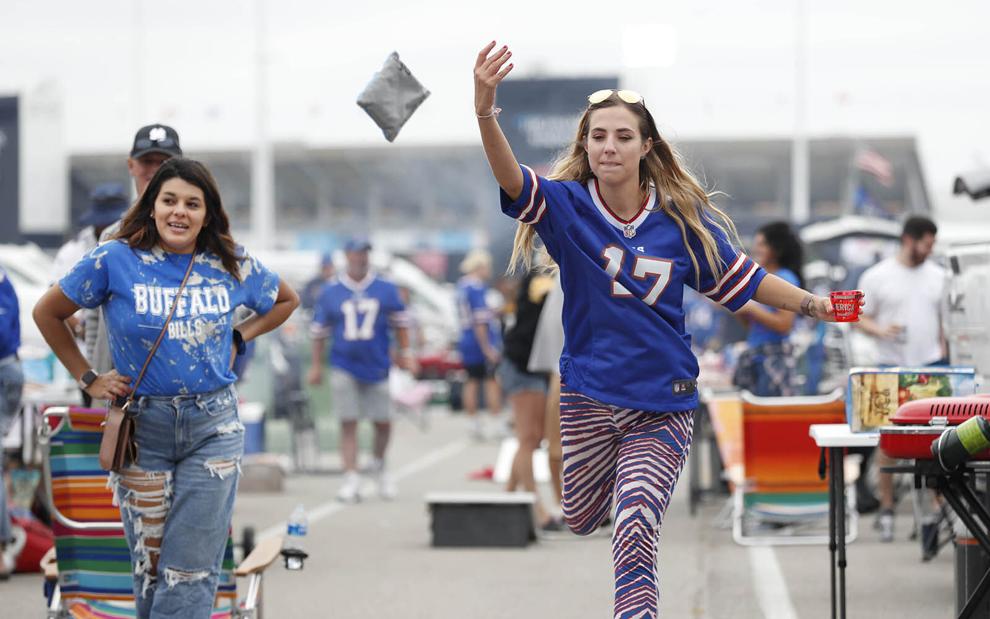 Bills tailgating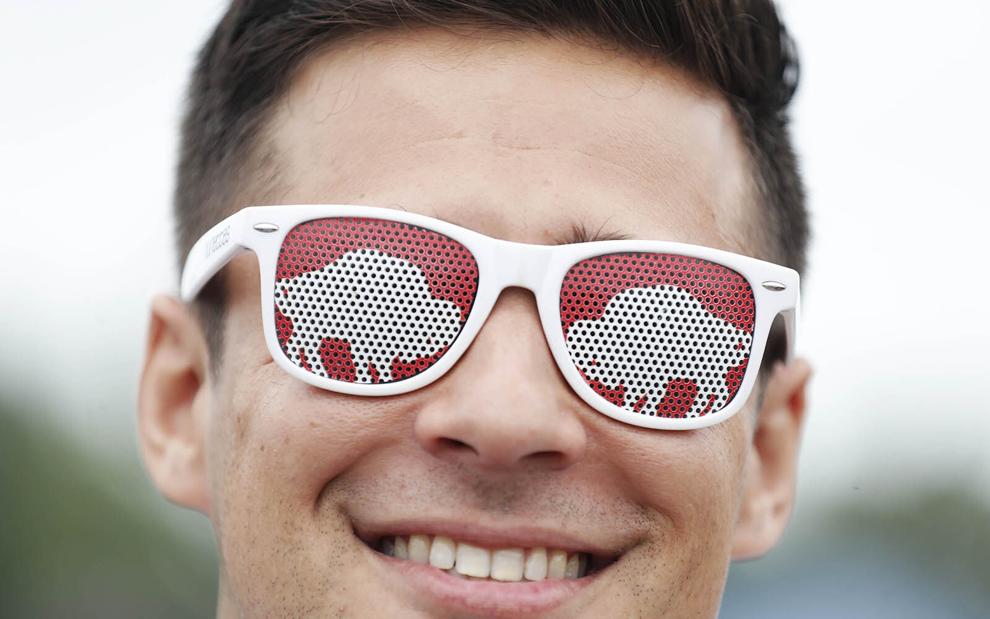 Bills tailgating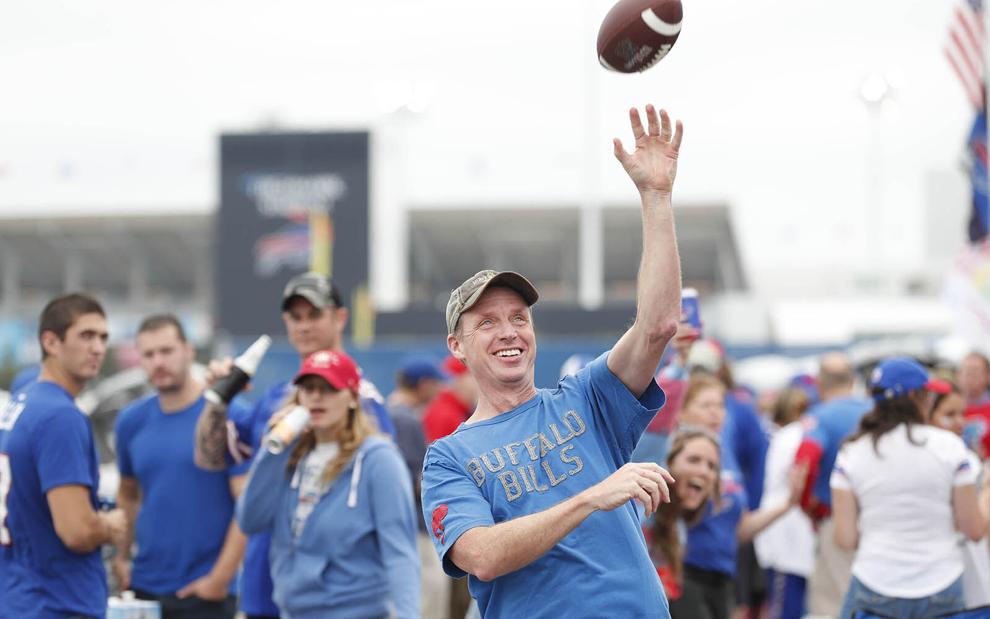 Bills cheese steak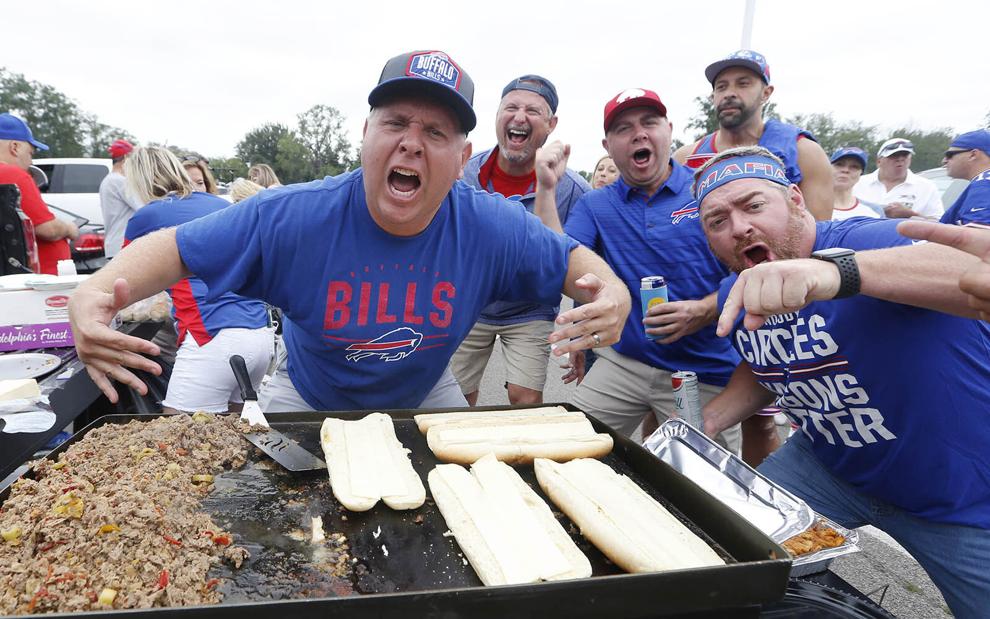 Bills tailgating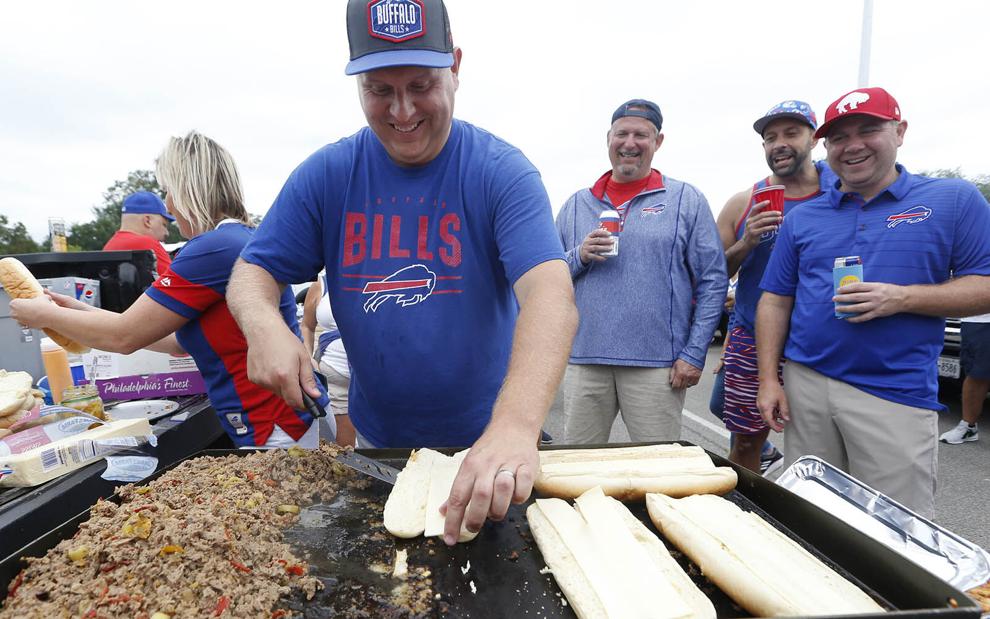 Season ticket holder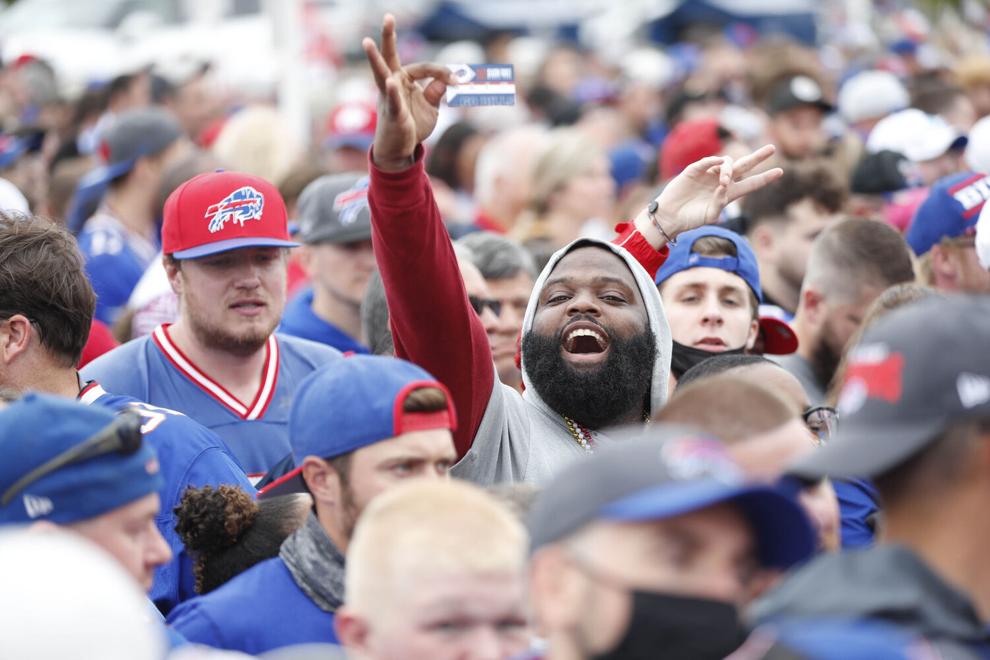 Waiting to enter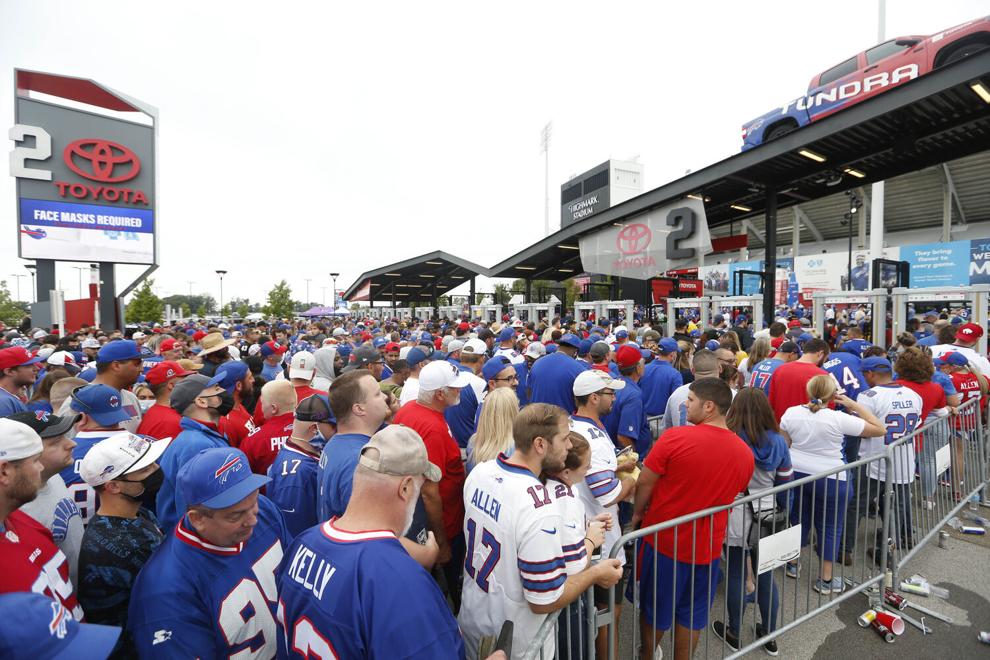 Playing catch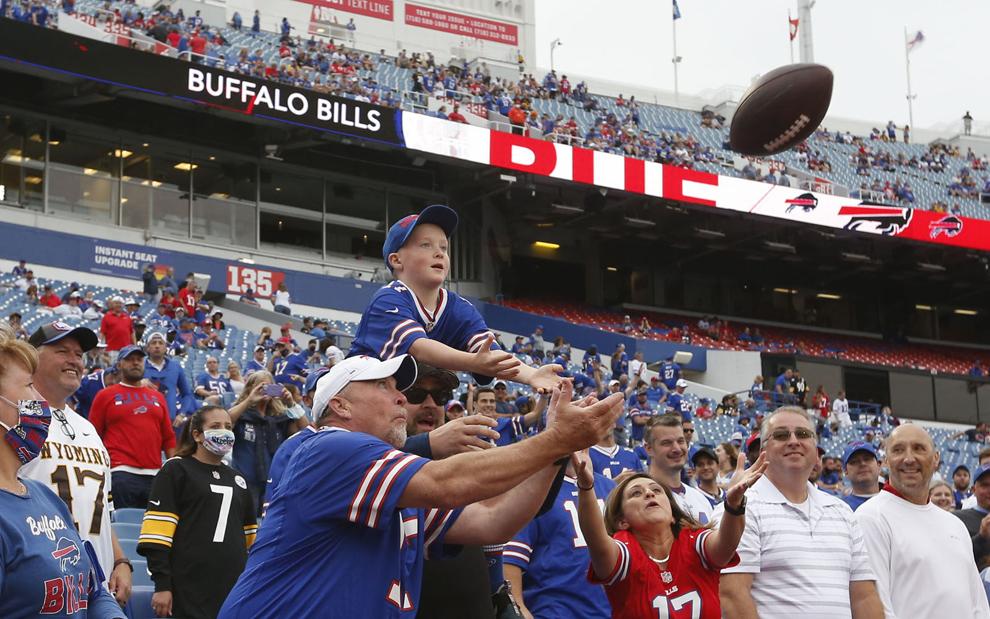 Taking the field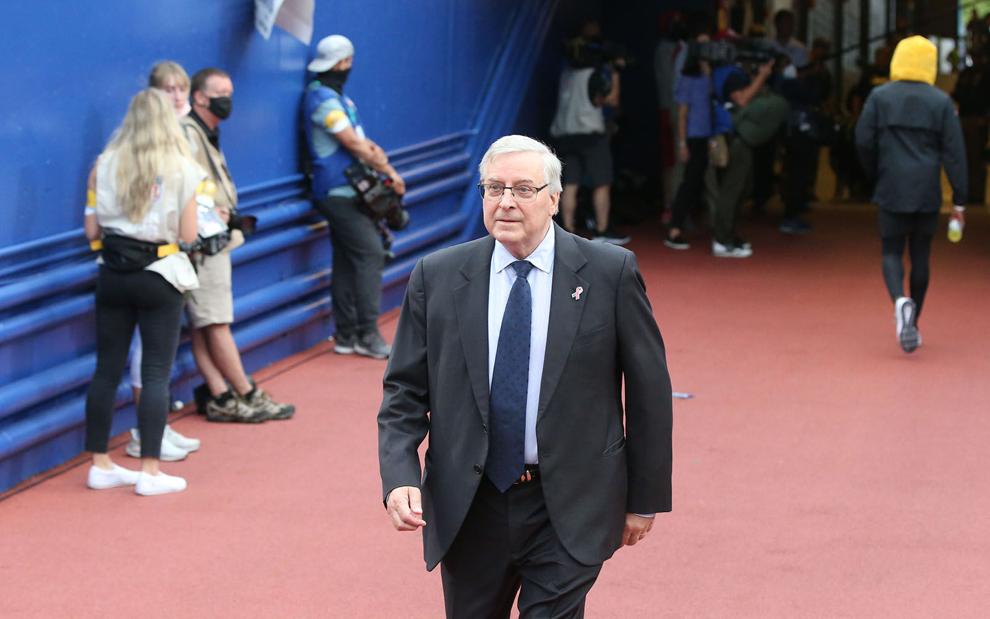 Waving to the fans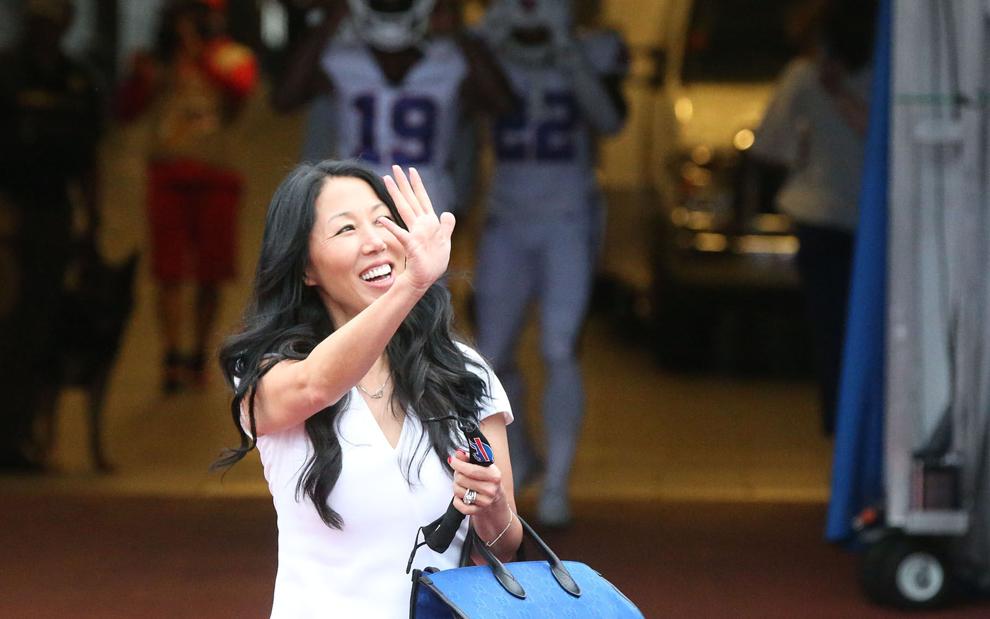 Pumped up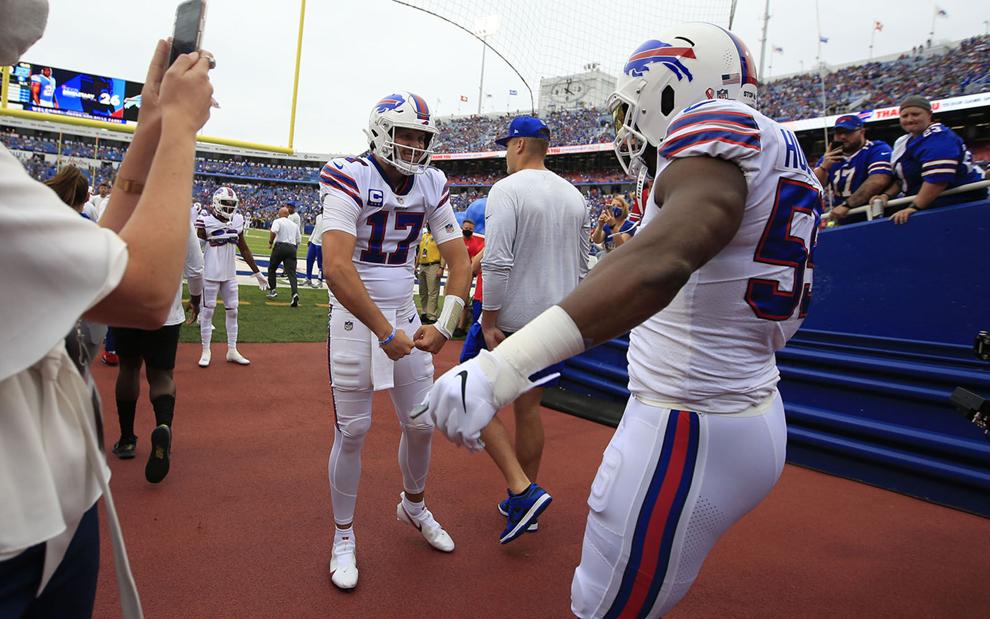 Cheering fans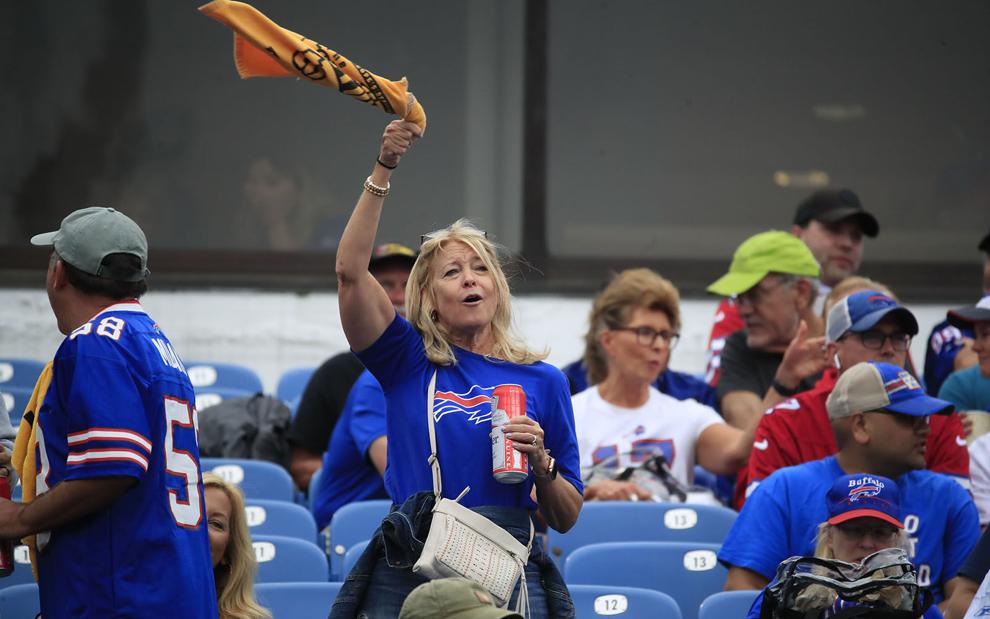 Bills Steelers pregame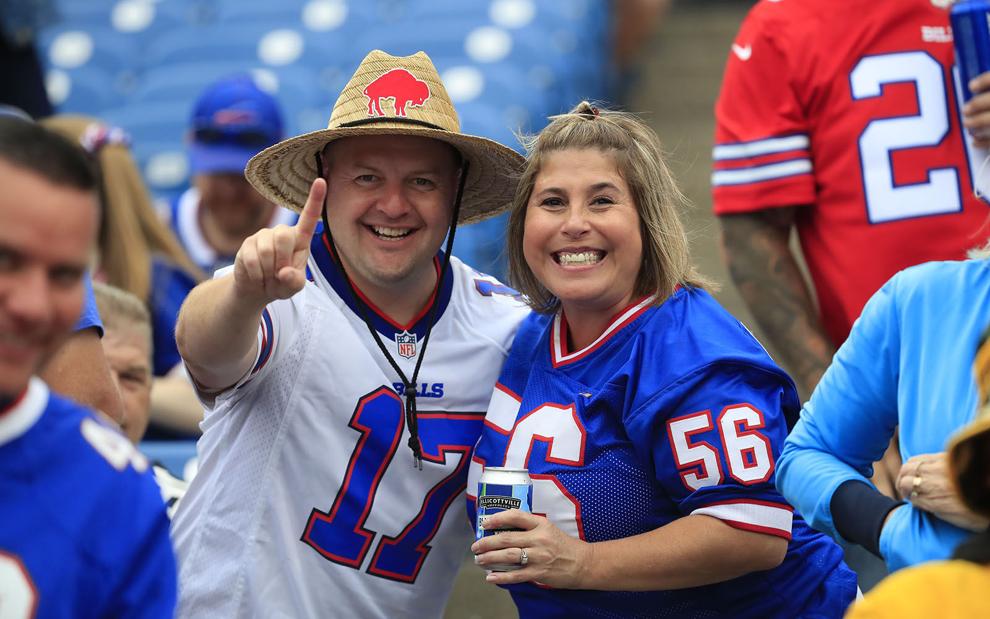 Bills Steelers pregame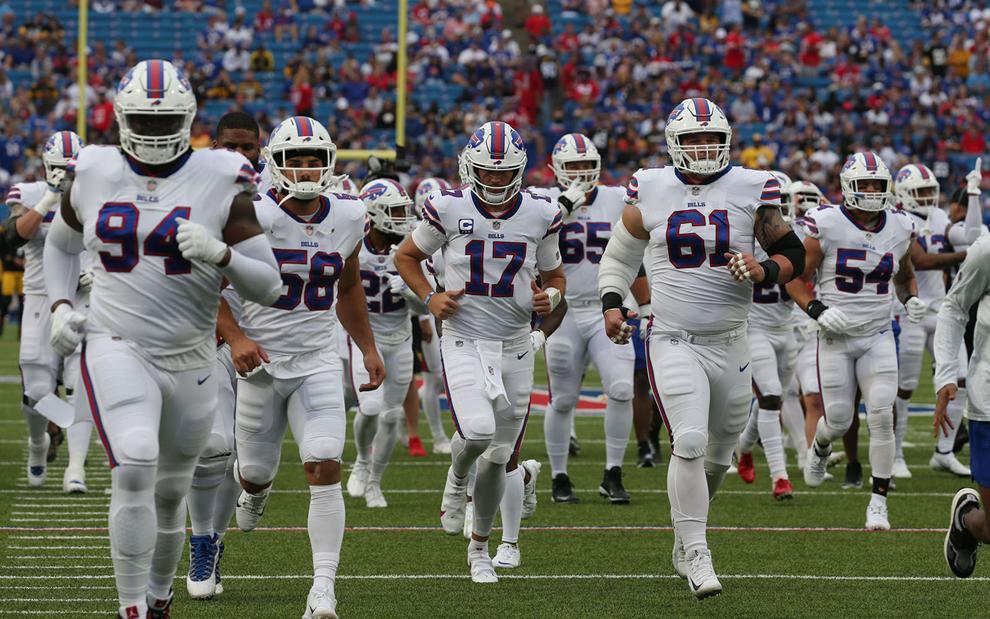 Allen for MVP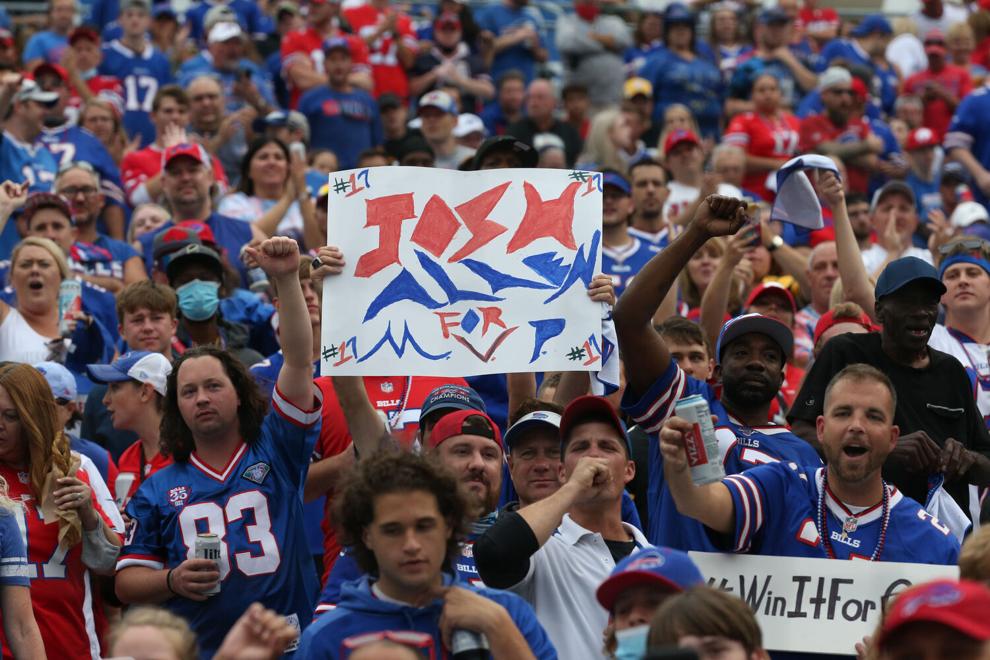 Billieve it baby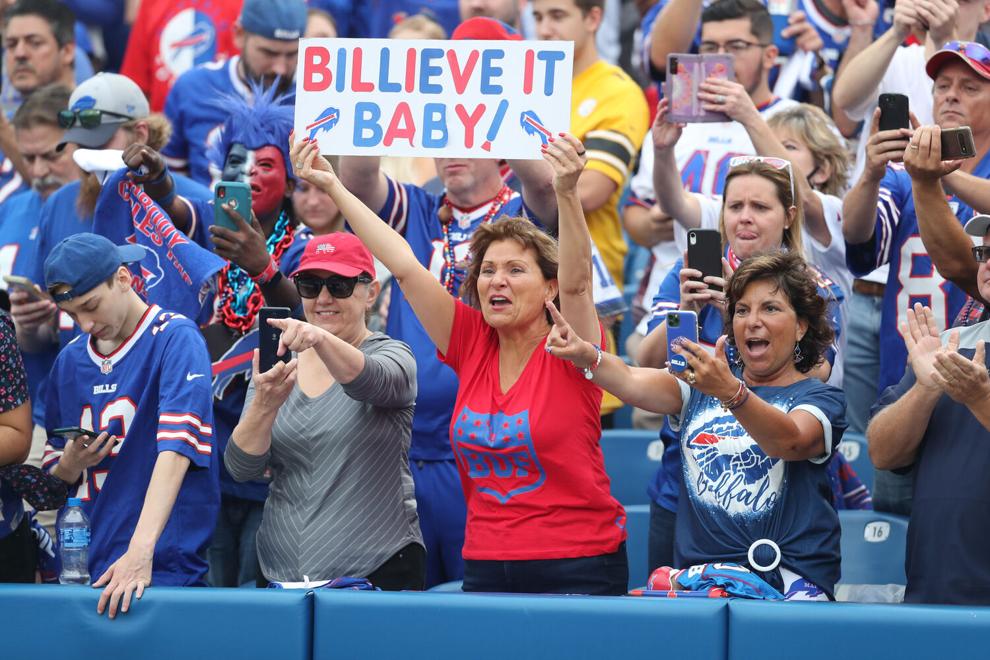 Fans unite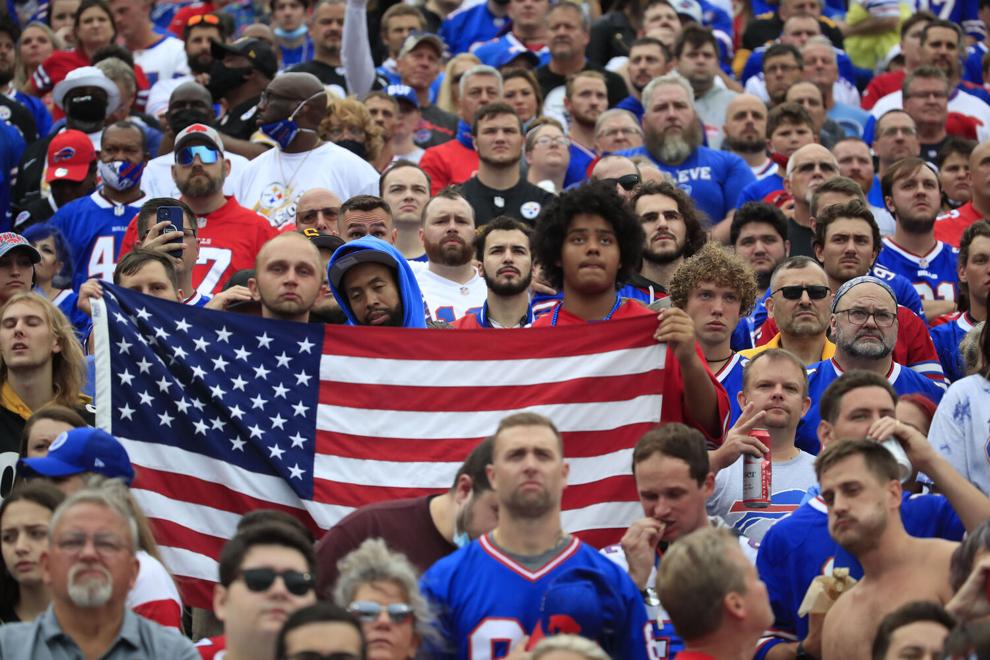 Full house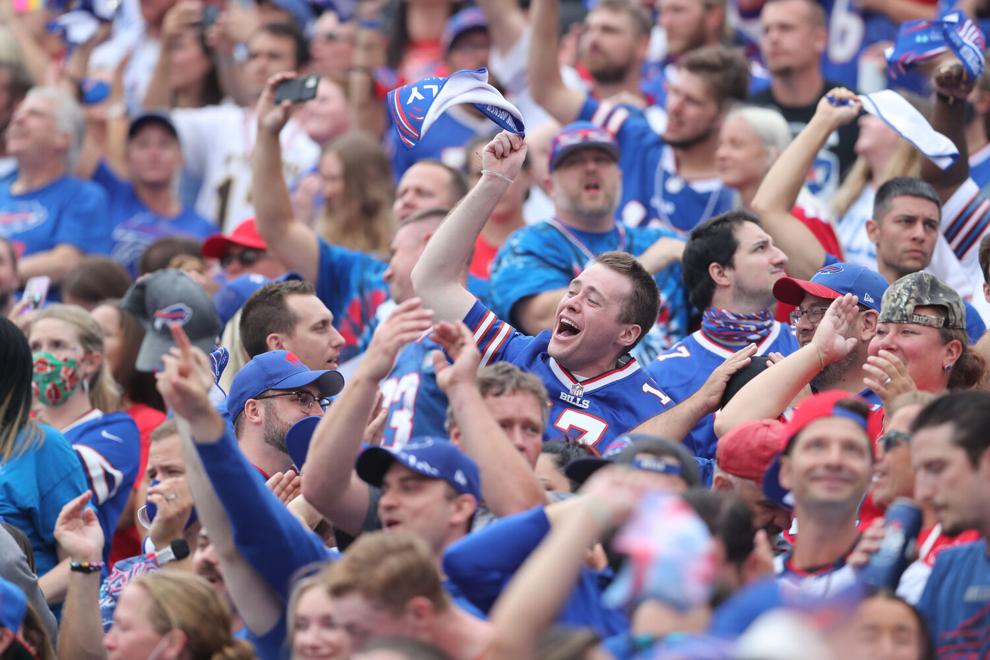 Watch now: Bills defender Micah Hyde speaks after loss to Steelers
Watch now: Bills' Jordan Poyer talks about loss to Steelers
Watch now: Bills quarterback Josh Allen speaks after loss to Steelers
Watch now: Bills lineman Mitch Morse speaks after loss to Steelers
Watch now: Bills RB Devin Singletary speaks after loss to Steelers
Watch now: Bills head coach Sean McDermott discusses going for it on fourth down
Mark Sommer covers preservation, development, the waterfront, culture and more. He's also a former arts editor at The News.