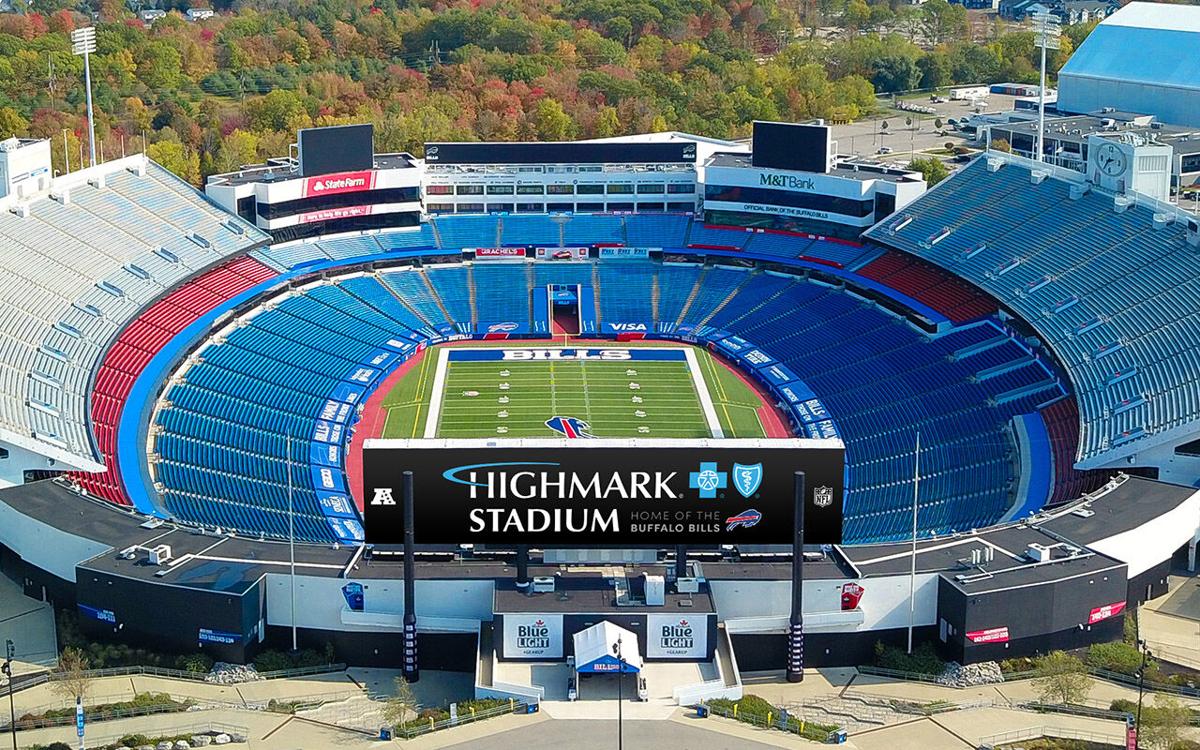 The home of the Buffalo Bills has a new name: Highmark Stadium.
The naming rights were acquired by a recently rebranded local health insurer: Highmark Blue Cross Blue Shield of Western New York. HealthNow New York, which operates its health plans as Blue Cross Blue Shield of Western and Northeastern New York, this month completed an affiliation agreement with Pittsburgh-based Highmark Inc., and added the Highmark brand to its identity.
The Bills played at the stadium formerly known as New Era Field for four seasons, from 2016 through 2019
Highmark fills the naming-rights void created last year when New Era Cap Co. was released from its agreement by the Bills. The team controls the naming rights as part of its stadium lease. Last season, the facility operated as Bills Stadium.
Highmark did not announce the length or the dollar value of the agreement, which is expected to include community events beyond Bills games.
New signs for what will officially be called Highmark Blue Cross Blue Shield Stadium – but sure to be known by the shorter version – will be installed in time for the start of the regular season in September.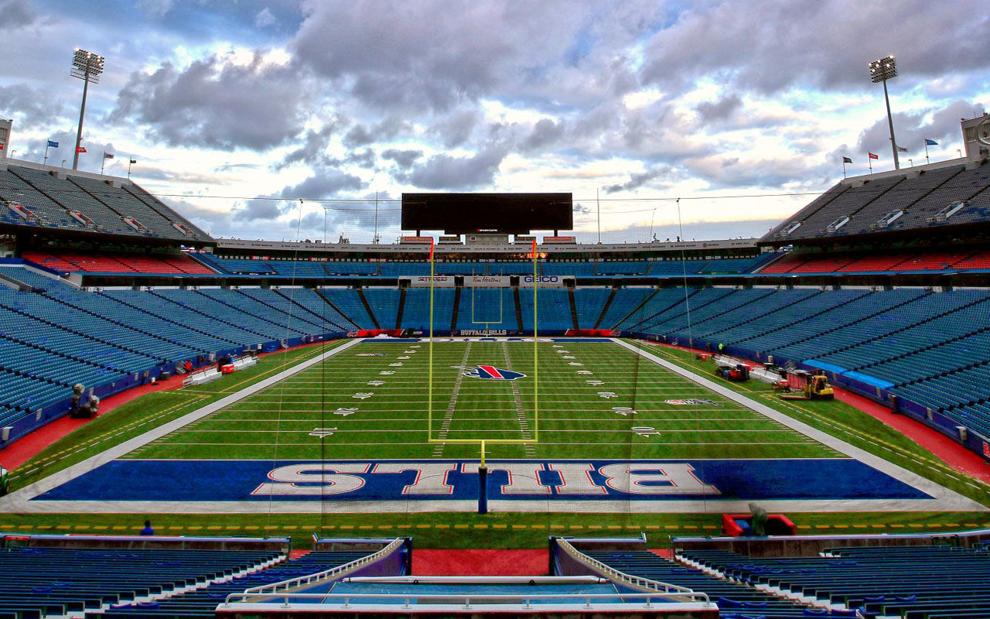 "We are proud to welcome Highmark to the Buffalo Bills family and we are thrilled to partner with them on a new naming rights deal for our stadium," Kim Pegula, Bills president and co-owner, said in a statement.
"We are confident that Highmark Blue Cross Blue Shield of Western New York is committed to maintaining their status as a healthcare and philanthropic leader in our region," she said. "We look forward to many years of working together with their team creating great memories at not only NFL football games, but at many other health and wellness events and community celebrations."
The two companies are expected to provide more details at an event Tuesday morning.
A visible way to promote a new name
For Highmark, the naming rights deal gives the health insurer a high-profile venue for creating awareness of its new identity.
"The Bills are a beloved institution in Western New York, and there is no better way for Highmark Blue Cross Blue Shield of Western New York to show that we plan to continue to be part of the fabric of this community than through this partnership," David Anderson, CEO of Highmark Western and Northeastern New York, said in a statement announcing the deal.
Anderson said the two companies envision the stadium will be an "all-encompassing asset for our region and beyond." 
Highmark officials said the deal reinforces its commitment to the region, and that, in the future, "we hope the stadium will serve as a home for health and wellness events for children, families, and our community."
Following the affiliation with Highmark, Buffalo-based HealthNow New York changed its name to Highmark HealthNow.
Highmark affiliation approved in February
Highmark is a $19 billion nonprofit that operates BlueCross and BlueShield plans in Pennsylvania, Delaware and West Virginia. It employed nearly 16,000 when its affiliation with HealthNow was approved. By joining with the much larger health insurer, HealthNow got a powerful ally at a time when it has become more difficult for smaller health insurance plans to survive.
But HealthNow NewYork has faced recent criticism from some Buffalo Niagara philanthropic organizations over the size of charitable contributions stemming from the Highmark deal. HealthNow New York committed to contributing $10 million toward improving racial and health equities in the Buffalo and Albany areas, the regions where the organization has a presence.
Critics have said that amount was far too little, and paled in comparison to donations stemming from other deals involving health insurers in New York state.
HealthNow defended its donation, saying its deal was an affiliation, not a merger, as critics contend. And HealthNow said its reserves – $667 million as of the end of 2020 – remain in New York state and not under the control of Pittsburgh-based Highmark.
Prior to Highmark, the Orchard Park stadium has operated as Rich Stadium, Ralph Wilson Stadium, New Era Field and Bills Stadium. New Era was expected to pay $4 million a year under a seven-year deal that was supposed to run through 2022. Instead, New Era ended its agreement early.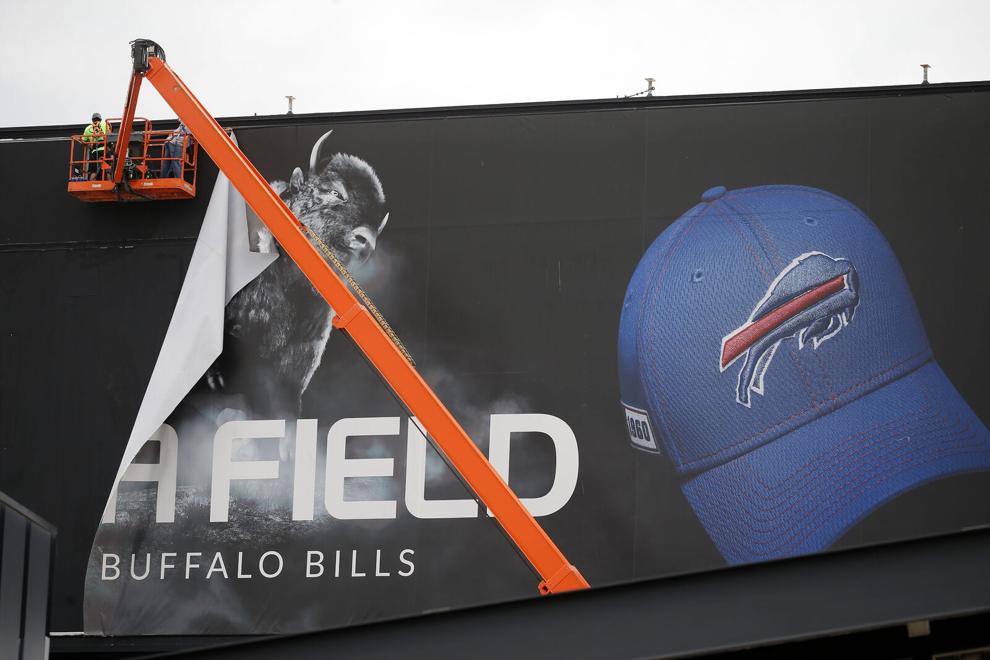 The exact date of the change, and the next name for the stadium, are still to be determined.
Along with a guessing game over which company might next put its name on the stadium was the question of how much a company would pay for such a deal amid a pandemic. Fans weren't allowed to attend games at Bills Stadium last season except for two playoff games in January, when a limited number of fans were allowed inside.
It is not yet known how many fans might be allowed to attend Bills home games come September, since that depends on rules set by New York state. The state has recently expanded the amount of fans allowed to attend sporting events, while an increasing number of people are getting vaccinated.
Naming rights deals remain lucrative
In other markets, some recently revealed deals indicate that companies are still willing to pay big bucks to put their names on the home of pro sports teams. The value of those deals tends to depend on the size of a particular market.
"They can still demand a pretty price tag," said Jim Pokrywczynski, associate professor of strategic communication at Marquette University in Wisconsin, noting that facilities that can host Super Bowls and Final Four competitions can draw even more.
In Miami, cryptocurrency exchange FTX will pay $135 million over 19 years – an average of $7 million a year – to put its name on the home of the NBA's Miami Heat.
With stadiums and arenas moving toward having more fans in the seats again, Pokrywczynski predicted that those venues will be "bolder" about their asking price for naming rights.
For some, it will always be the Ralph. Others fondly remember it as Rich Stadium.
The companies signing multiyear naming rights are clearly looking well beyond whatever this year holds, to tap into name recognition and fan demographics.
"There's definitely the long-term view with the hope that the pandemic was a one-time experience," Pokrywczynski said. 
For stadiums and arenas, the question is whether fans will return in full numbers when capacity restrictions are lifted, he said. And that in turn could affect the value of future naming rights deals.
Naming rights revenues – along with TV revenues – are helping major-league franchises compensate for some of the lost ticket revenue over the past season, Pokrywczynski said.