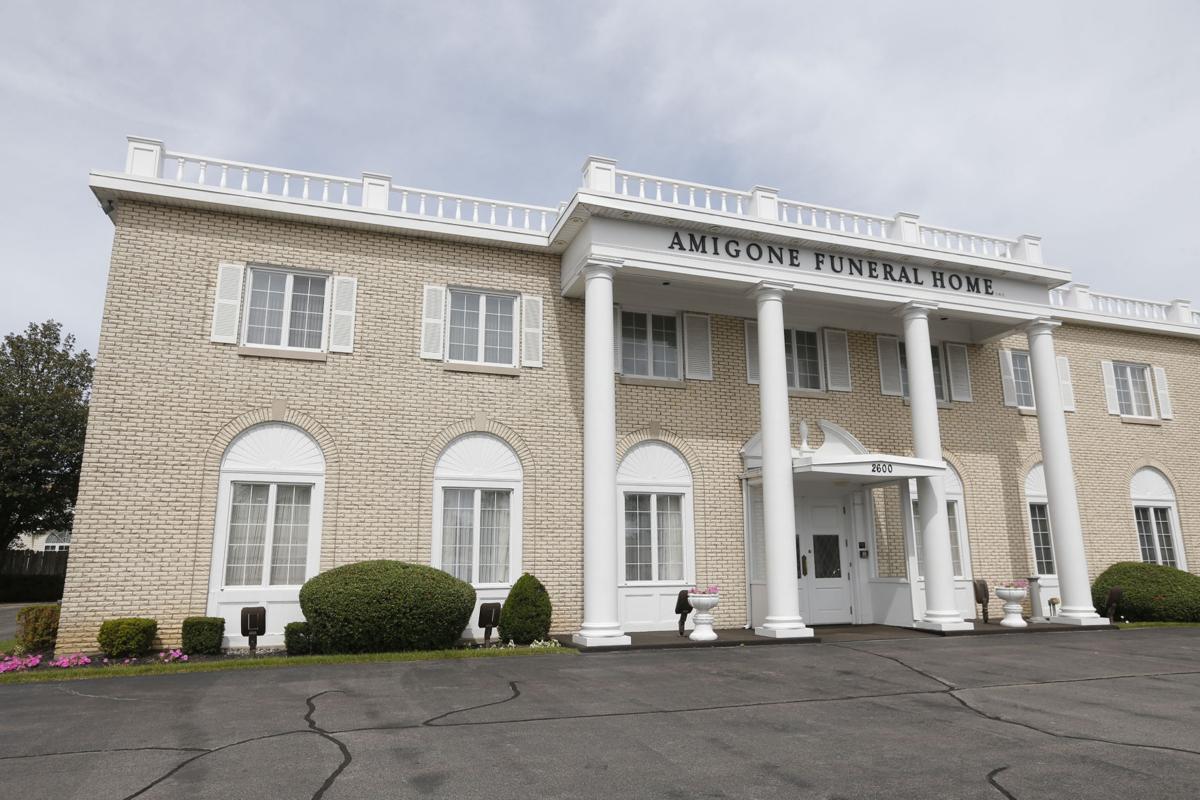 A bill that would allow Amigone Funeral Home's crematory in the Town of Tonawanda to move away from the neighbors who have long complained about noxious air pollution has won approval from the State Legislature.
The legislation sponsored by State Sen. Sean Ryan, D-Buffalo, and Assemblyman Bill Conrad, D-Town of Tonawanda, has passed the State Senate and Assembly and now awaits the signature of Gov. Andrew M. Cuomo, the two lawmakers announced Wednesday.
The legislation gives Amigone the ability to shift the crematory from 2600 Sheridan Drive to a nonresidential section of the Town of Tonawanda approved by town officials.
The original version of the bill would have applied to any crematory or crematorium operated by a funeral home, as long as local authorities OK the move and the operation remains in the jurisdiction where the initial approval was granted. However, the final version that passed the Legislature applies only to Amigone's crematory.
"Allowing Amigone to relocate their crematory to a non-residential neighborhood creates a rare win-win situation: The residents of the Town of Tonawanda get their neighborhood cleaned up and a local business gets to continue operating under its current business model," Ryan said in a statement.
The legislation was required, Ryan and Conrad said previously, because state law bars both the construction of new funeral home crematories and the relocation of existing combination crematories such as Amigone's.
People who live near the Amigone crematory and town officials have long objected to its presence on the edge of a residential neighborhood.
The crematory was shut down in 2012 for violating its state permit, but Amigone installed new pollution controls and the state Department of Environmental Conservation allowed it to reopen in 2018.
It was shut down again in September, after the failure of its pollution control system led to the hourlong emission of thick, black smoke. However, the DEC issued a consent order in January over the objections of local officials allowing it to resume cremations.
"Amigone's neighbors have endured the crematory's emissions for too long, and they deserve relief from the ash and odors," Conrad said in the statement. "An ideal solution is within sight, and my hope is that Amigone will initiate the moving process as soon as possible."
Amigone Funeral Home did not respond to a request for comment Wednesday afternoon.