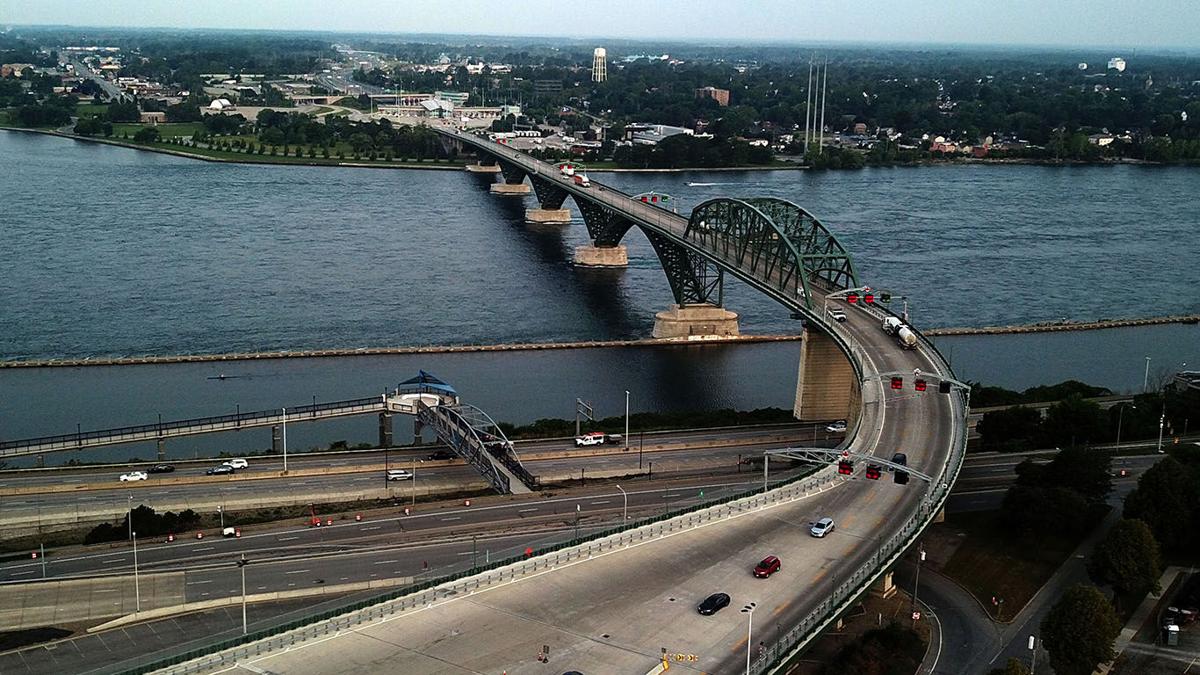 WASHINGTON – The Biden administration's de facto ban that prevents most Canadians from driving into the United States – extended into its 19th month, until Oct. 21, on Monday – now seems like a policy built on a contradiction.
"We had hoped that by now, we would have opened up travel through the ports of entry, but regrettably because of the Delta variant, we've been delayed in doing so," Homeland Security Secretary Alejandro Mayorkas told The Buffalo News on Sept. 9.
But on Monday, White House Covid-19 response coordinator Jeffrey Zients said the administration will allow vaccinated travelers from around the world to fly into the U.S. starting in early November.
His reasoning? "Vaccines continue to show that they're highly effective, including against the Delta variant," Zients told reporters on a conference call.
Asked to explain the contradiction between what Mayorkas said and what Zients said, another White House official said: "We are continuing to evaluate the situation to determine if the travel restrictions are unneeded. But as Jeff announced today, they are still in place and are being extended for another month."
That fact enraged people on both sides of the border Monday, as people with a stake in the continued border closure lashed out at the Biden administration for announcing that it will allow people from around the world to fly to the United States without saying when Canadians and Mexicans will finally be able to drive across the border.
"Why can't fully vaxxed family members be reunited?" asked Sandy Pearce, an American living in Fort Erie who founded a group called "Families Are Essential" to push for a full border reopening. "Show your vaccine card and cross. Should be easy. Canada did it!"
Indeed, Canada opened its border to vaccinated Americans on Aug. 9, and government officials there said before the opening that Covid-19 vaccinations made the reopening possible. But U.S. officials have not agreed, instead continuing to bar "nonessential travel" across the border while allowing business travelers, students and those with medical reasons to cross.
The continuing ban on nonessential travel "doesn't make any sense," said Dottie Gallagher, president of the Buffalo Niagara Partnership.
"You can't say you're going follow the science, and then Canadians have a higher vaccination rate than Americans and you say: 'Well, we can't open the border because of Delta,' " Gallagher said. "I mean, it's absurd."
The answer could have as much or more to do with politics associated with the southern border. But Zients didn't explain why the administration could open to vaccinated air travelers from overseas while denying entry at land borders to most Canadians and Mexicans.
"Today the administration is announcing a move to a safer and more harmonized global approach to international inbound air travel, and our focus will be, as we talked about, an implementation by early November," he said. "The new system allows us to implement strict protocols to prevent the spread of Covid-19 for passengers flying internationally into the U.S. by requiring that adult foreign nationals traveling the U.S. be fully vaccinated. And this individual-based rather than country-based approach to risk is the right system moving forward."
Asked about the land border issue with Canada and Mexico, Zients acknowledged those borders are set to remain largely closed through Oct. 21, but he never explained why. Instead, he simply said: "We do not have any updates to the land border policies at this point."
The administration's position – and the contradiction between what Mayorkas said and what Zients said – prompted bipartisan fury among New York lawmakers who represent communities along the border.
"The White House is in conflict with itself, and in conflict with the science they purport and push others to follow," said Rep. Brian Higgins, a Buffalo Democrat. "Their legitimacy and credibility on this issue has taken a justifiably hard hit."
"The Biden administration has been embarrassingly incompetent on reopening the U.S.-Canada land border," said Rep. Chris Jacobs, an Orchard Park Republican. 
Senate Majority Leader Charles E. Schumer, a New York Democrat, said it's important for the border to reopen to maintain the economic recovery in border communities, "but the administration only continues to dither and delay." And Rep. Elise Stefanik of the North Country, who chairs the House Republican Conference, said: "This prolonged closure has been devastating for our region, and New York deserves better."
The extension of the shutdown means that Canadians will still not be able to drive to metro Buffalo to shop, to attend at least the next two Buffalo Bills home games or for any other early-autumn activities.
And the lack of a clear explanation from the Biden administration about the continued closure left observers grasping for possible explanations.
Alexander Lanoszka, an assistant professor of international relations at the University of Waterloo in Canada, speculated on Twitter that the Biden administration may have not wanted to announce a border reopening on Monday because it would have given Canadian Prime Minister Justin Trudeau "a win" on the very day Canada was holding an election.
"Now, it looks like 'a loss' for him," Lanoszka said. "Not good, regardless."
And Edward Alden, senior fellow at the Council on Foreign Relations, speculated in an interview that the continuing closure may have more to do with the southern border than the northern border. The two borders were closed to nonessential travel at the same time on March 21, 2020, and while the administration may want to reopen them at the same time, Alden said that would cause political trouble for the administration, given the large numbers of undocumented immigrants who have been crossing into the U.S. from Mexico as of late. 
"It would be awkward to open for Canada and not open for Mexico because they were closed simultaneously, and opening for Mexico is politically really problematic to this administration because they're getting hammered over what's going on the southern border," Alden said. "And if you reopen the ports of entry, it makes it easier for people to come and claim asylum."
Whatever the reason for the continued closure, it's a human tragedy for cross-border families, said Pearce, the Fort Erie resident whose elderly parents live in Hamburg.
"The families are suffering," she said. "It's inhumane what they're doing to us."