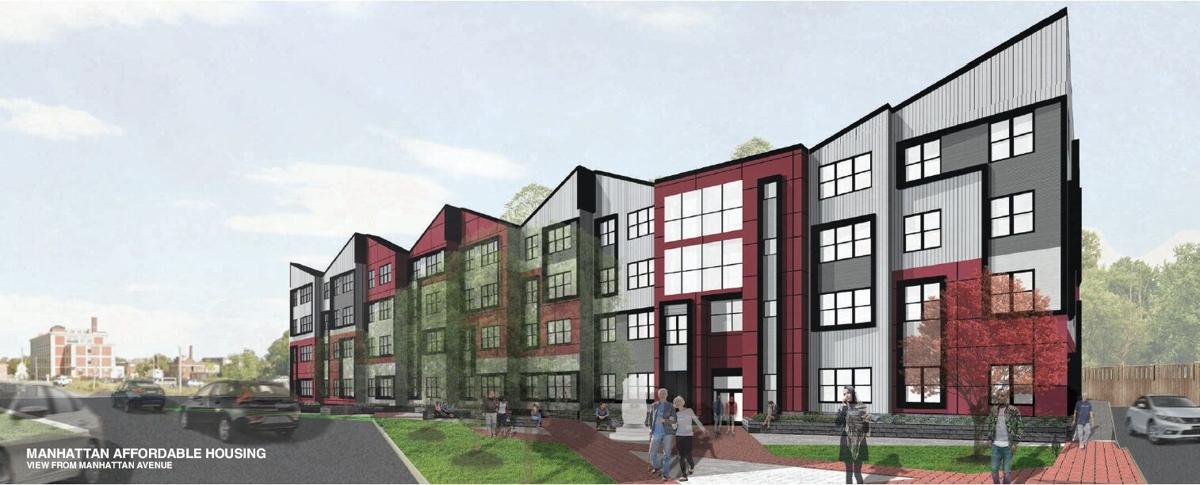 Some city residents just got a lesson in municipal governance – though perhaps not one they liked.
A controversial affordable housing project behind Bennett High School and near Central Park Plaza won final city approval Monday , despite overwhelming and vociferous efforts by neighbors on William Price Parkway to block it.
The approval means BestSelf Behavioral Health and Savarino Companies can now proceed with their plans for a 66-unit affordable housing project on a 1.1-acre site at 389 Manhattan Ave. That's at the intersection with Hill Street, behind the high school and Robert Rich Sr. All-High Stadium, and behind the Bethune Lofts apartment complex that fronts on Main Street.
The residents objected strenuously through letters, petitions and multiple meetings, saying they just didn't want that kind of project so close to their single-family homes.
The city councilmember representing them, Rasheed N.C. Wyatt, voiced his own fervent opposition on their behalf, saying they could not be appeased.
BestSelf and the developer have withdrawn the plan for a residential addictions facility in the face of community resistance.
But neither mattered in the end for the Buffalo Planning Board's unanimous decision.
That's because the panel is only allowed – by law – to make a decision based on several factors related to a project's site plan, such as the design, the materials and the external appearance.
"Our charge is site plan review," said Planning Board Chairman James Morrell.
And while it solicits community feedback on those matters, it cannot consider public opinion about how a building will be used – as long as it is allowed under the zoning.
"The board cannot make a decision based on public feelings for or against the project," said Nadine Marrero, the city's planning director. "It's not a slight to the public, but our approval standards are set by law and established that way."
In fact, officials noted, the site's zoning not only allows affordable housing, but prohibits the single-family homes that the William Price neighbors wanted instead. "In fact, it's encouraged by zoning," said Board Vice Chair Cynthia Schwartz. "I am not unsympathetic to the folks on William Price, and at the same time, it's a project that can be legally done."
Residents of the Central Park area of Buffalo are getting heated over a proposal for a new residential complex in their neighborhood.
It's even consistent with the city's housing and land-use goals, she added.
"The city needs affordable housing," Schwartz said.
Plans for the new Manhattan Village Apartments call for a four-story building, with 55 parking spaces, a public plaza in front and 24-hour security. It's aimed at those earning less than the area median income, but officials stressed that doesn't mean public housing.
But the vacant site for the project is across a grassy field from the backs of the houses on William Price, a residential neighborhood off LaSalle Avenue that ends in a circle at McCarthy Park. And those homeowners did not want apartments in their backyards, worrying it would reduce their property values, harm their quality of life and intrude on their privacy.
The goal is not only to meet a need for more affordable housing in the area, but to help those dealing with substance abuse to gain confidence and skills for independent living.
Many already harbor bad feelings toward developers, citing problems and privacy issues from a couple of previous projects in the area. And efforts by BestSelf and Savarino – and even by Wyatt – to assuage their concerns have failed to budge them.
The development team even dropped a second proposed four-story building for BestSelf's Lighthouse Women's Residence – for mothers and pregnant women recovering from substance abuse – because of opposition. Combined, the two buildings had been a $24 million project on 2.88 acres.
"I thought that maybe having that piece out would have assisted, but it did not," said Wyatt, who represents the University District. "I've had my ear chewed off. They are really totally against it. There is no bending with these folks at this point."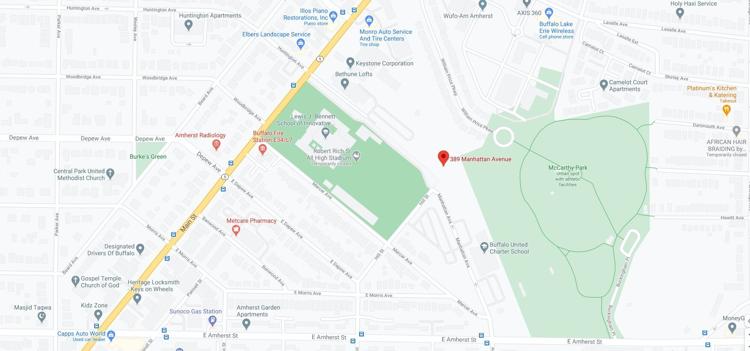 The Buffalo News: Good Morning, Buffalo
The smart way to start your day. We sift through all the news to give you a concise, informative look at the top headlines and must-read stories every weekday.