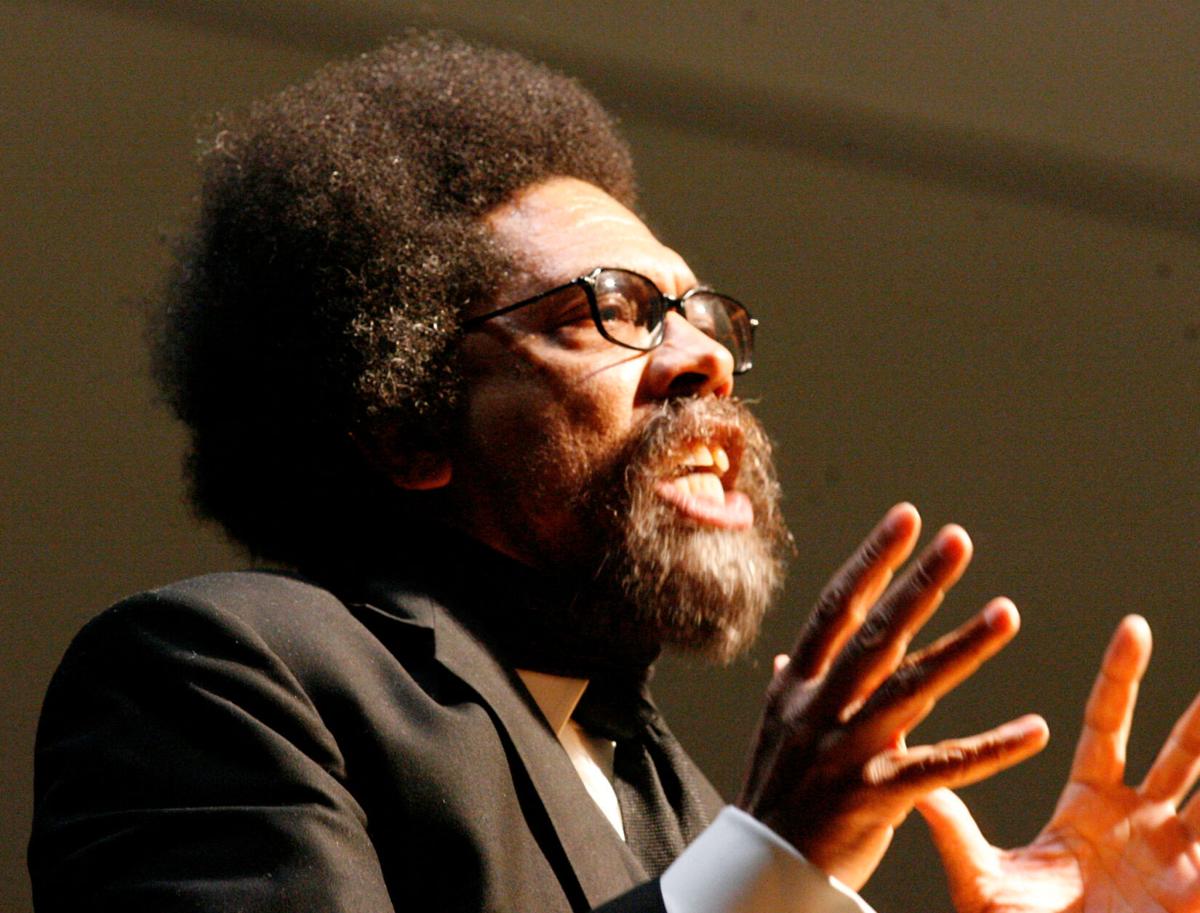 Joe Biden was not Cornel West's first choice for the Democratic nomination.
That was Bernie Sanders, the Vermont senator who the social critic and political activist backed when he ran for president in 2016 and again this year.
But West is firmly in Biden's corner against President Trump, who he fears would usher in fascism in a second term.
"What fascism does is snuff out the very conditions for the possibility of democratic rights across the board. That's where Trump was headed," West said.
"That's why I spent so much of my time making videos and giving speeches, trying to convince my fellow human beings and citizens to vote for somebody I think is mediocre, milquetoast, centrist, moderate and a host of other things."
West said the election represents a choice between choosing a "catastrophe or a disaster."
"Most of us fought for the disaster," he said.
Tuesday's election of Barack Obama as the nation's 44th president signaled "the end of the age of Ronald Reagan," Cornel West, author of the 1993 best-selling book "Race Matters," said during a lecture Thursday at Buffalo State College. West, who is currently the Class of 1943 professor at Princeton University, was the inaugural guest of the college's Distinguished Speakers
West, a professor at Harvard University and author of 20 books, including "Race Matters," is speaking at 7 p.m. Monday by Zoom at an annual Western New York Peace Center event. Tickets are $15-$30. For more information, go to wnypeace.org. 
West is no more a fan of the Democratic Party than he is of Biden, considering both pro-corporate, pro Wall Street and pro-militarism. Neither political party, he said, serves the interests of the poor and working class.
As someone on the political left, West is already hearing the left blamed within the Democratic Party for the poor showing in House and Senate races.
Although Trump repeatedly labeled Biden and running mate Kamala Harris "socialists," it was Sanders who actually ran as a democratic socialist, and he didn't get the nomination, West noted. Biden ran as a moderate.
He said the running toward the middle strategy should be the one that is second-guessed.
"The corporate wing of the Democratic Party does not want to examine its own failures," West said. "You were looking for the center and Trump got even more Republicans after four years of gangster rule. Think you can blame the socialist left when it was the neo-liberal wing in the driver's seat?"
West isn't sure Sanders would have beat Trump, but it is a race he would have liked to see run. 
"I would like to think Bernie would have," West said. "In order to really beat Trump you have to generate tremendous excitement and enthusiasm, you have to bring in new voters, you have to fuse electoral politics with something fresh and something new.
"That's brother Bernie; he specialized in doing that. On the other hand, it's also true that with the tremendous apathy in the country you just don't know if even Bernie could have brought in enough of the new folks."
Mark Sommer covers preservation, development, the waterfront, culture and more. He's also a former arts editor at The News.