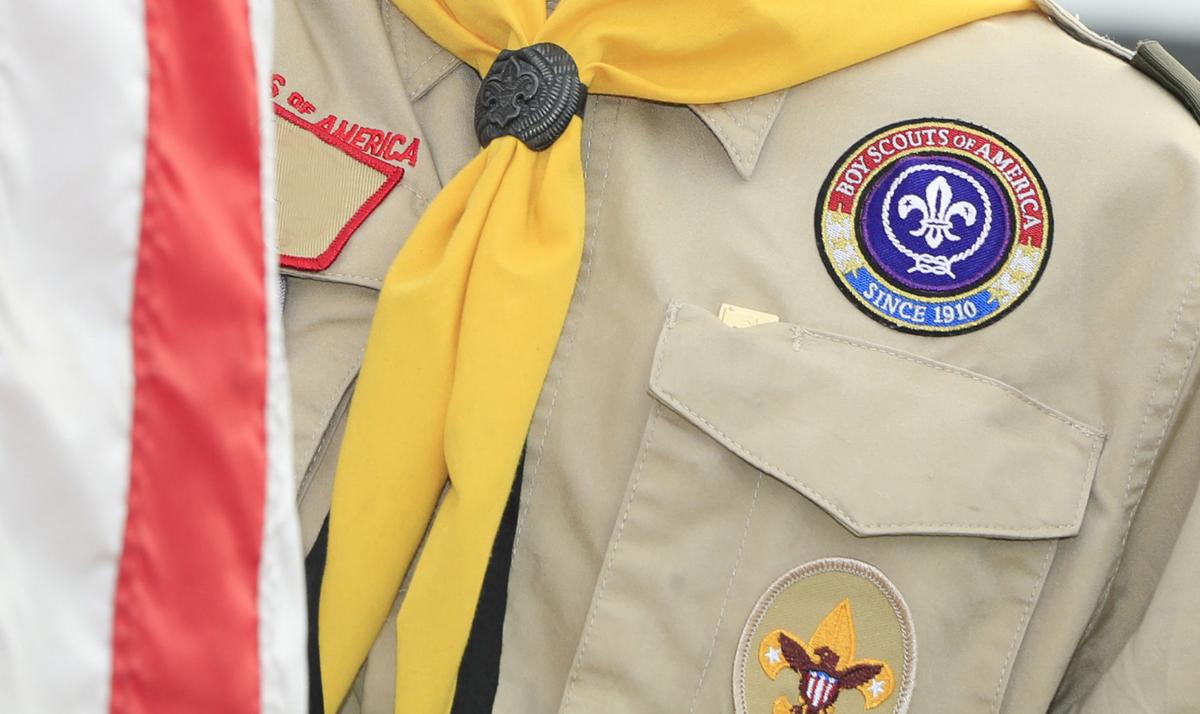 Daniel Traina joined the Boy Scouts when he was 12 years old so he could go on more overnight camping trips, like the ones he took with his family in Allegany State Park.
Within months of signing up for a troop based at a Lutheran church in North Tonawanda, Traina said he was molested by an assistant Scout leader.
"The hurt that I have just thinking about this all these years and hiding it and repressing it, I want to be able to come out and say that this happened and I'm no longer ashamed of it. It happened but I can move on from this. That's really what I'm trying to accomplish from this," said Traina, who grew up in North Tonawanda and now lives in a Rochester suburb. "Other people who might be in the same situation, they shouldn't feel ashamed and they did nothing wrong."
Since a one-year window to file previously time-barred lawsuits opened at 12:01 a.m. Wednesday, allegations of abuse by Catholic clergy have comprised the vast majority of the more than 115 claims brought in Western New York courts.
The Boy Scouts are expected to be among the next major targets of lawsuits locally, along with schools and foster care agencies. Some law firms have said they plan to roll out their cases against the Boy Scouts within the next few weeks.
Traina and the other plaintiffs who filed on Wednesday are represented by the Marsh Law Firm in White Plains and the firm of Pfau Cochran Vertetis Amala in Seattle.
The firms, which are partnering on New York Child Victim Act cases, already have prepared at least 10 additional cases to file in Western New York against the Boy Scouts later, said attorney Michael T. Pfau.
Traina accused Robert Moll Jr. of molesting him on six separate occasions, starting with a troop outing at Ransomville Speedway.
The Buffalo News was unable to locate a Robert Moll Jr. who matched Traina's description for comment. Public records show that a Robert J. Moll of North Tonawanda died in 2008 at age 57.
Traina alleged that in the middle of one of the speedway races, Moll, an assistant scoutmaster, invited him for ice cream at a shop about a mile away from the track. Moll drove and bought an ice cream cone for Traina, who said he was eating the ice cream in the front seat of the car when Moll reached over, unbuckled his pants and fondled him.
Traina said Moll later molested him on a camping trip to Bond Lake in Niagara County and at a Scout camp in Niagara County.
A plaintiff in the suit from North Tonawanda who was identified only by his initials "T.T." also alleged sex abuse by Moll.
"I'm mad, disappointed, but also mad, because this man was able to take individual people, boys, out on his own," Traina said.
Traina said Moll's father was very active in scouting and held a high-ranking position within the Boy Scouts.
Traina said he remembers that the younger Moll was known among Boy Scouts in the troop as "Moll the molester."
In hindsight, he said, the name suggests "it was common knowledge in the troop that he was doing this" and that the Boy Scouts knew or should have known about it and stopped it.
"That got me even more mad that there were other people this happened to," Traina added. "So I guess I'm trying to get the word out that it's OK for people to come forward and see if this was a bad pattern that was happening that people knew about, and why they allowed this to happen."
Most of the accused leaders from Western New York are included in the Boy Scouts of America "Ineligible Volunteers" documents known as the "perversion files" made public through a court order in 2012. Those files list the names of about 5,000 Scout volunteers from across the country who were accused of abuse.
"The argument we've used in court cases is that no entity probably in the world, including the Catholic Church, had as much data on pedophiles as the Boy Scouts did. So they knew, certainly at the time Daniel was in scouting, that their troops were being infiltrated by pedophiles and that things like camp outs were particularly dangerous for children because it allowed these pedophiles an opportunity to isolate kids," said Pfau, the attorney.
The Boy Scouts have yet to release the names of an additional 2,800 Scout volunteers in their files documenting abuse allegations, according to Jeff Anderson & Associates, a Minneapolis law firm pushing in court for the release of the names.
The Buffalo News found at least eight Western New York Scout leaders who had been criminally charged since 1990 with child sex offenses and were not included in the ineligible volunteer files.
Moll is not in the files, either. Nor are Ronald Williams and Norman Grimm, two other Scout leaders or volunteers accused of child sex abuse in Wednesday's lawsuit.
But even if those files leave out someone who's accused of abuse, it doesn't mean the institution isn't liable, Pfau said.
"Priests or Boy Scout leaders almost always use their position as a priest or a Boy Scout leader to gain access to children, so rarely do you see a situation where the perpetrator is truly acting on his own," he said. "The institution is almost always culpable, on some level. How much the institution knew, we don't know until we file the lawsuit."
The News found that Williams was serving up to 15 years in a Pennsylvania state prison on 2006 conviction for indecent assault on a victim under age 13. It was Williams' third prison sentence in three states for child sex abuse felony convictions over the past 28 years.
Williams volunteered as a cubmaster for Cub Pack 588 in Blasdell in the 1970s.
Plaintiff Bob O'Donnell of the Town of Boston told The News in May that Williams abused him at least 10 times in the mid-1970s when O'Donnell was 13 or 14 and Williams took him canoeing and camping on Eighteen Mile Creek.
The Boys Scouts said at that time that they had not received any reports of abuse or suspected abuse connected to Williams.
Grimm, a former South Buffalo Boy Scouts leader, was sentenced to 15 years in prison in 2008 for molesting three young boys in his Ryan Street home. Grimm was also sentenced to 25 years in prison on federal child pornography charges.
The Buffalo News: Good Morning, Buffalo
The smart way to start your day. We sift through all the news to give you a concise, informative look at the top headlines and must-read stories every weekday.