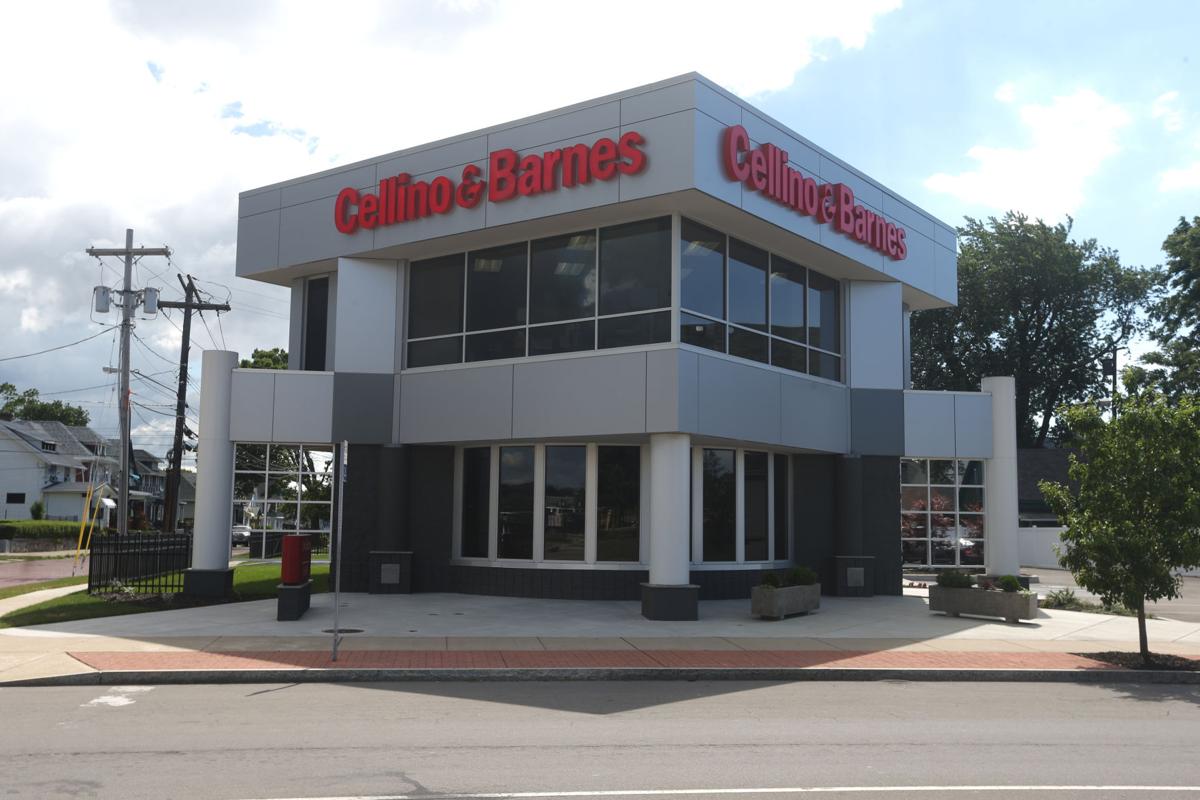 The legal battle between millionaire law partners Ross M. Cellino Jr. and Stephen E. Barnes took a nasty turn on Monday as Barnes accused his estranged partner of "reprehensible conduct," including efforts to steal lawyers from the Cellino & Barnes firm to begin a new law firm.
Barnes accused Cellino of causing "significant harm" to Cellino & Barnes by publicly criticizing the firm, and by trying to "pirate" and "poach" lawyers and cases from the law firm, enticing the lawyers to join a new operation headed solely by Cellino.
Barnes' actions prompted State Supreme Court Judge Deborah A. Chimes to sign a restraining order directing Cellino not to take any actions that would disturb the "status quo" of Cellino & Barnes, which continues to function despite a dissolution action filed by Cellino two months ago.
The parties and their attorneys are expected to appear before Chimes on Thursday.
"Ross ... visited numerous C&B offices in New York State ... including Buffalo, Rochester, Manhattan and Long Island, and attempted to solicit C&B employees in person and poach C&B cases," Barnes charged in a statement filed with Chimes. "Within minutes of filing for dissolution, Ross began soliciting C&B employees to join a 'new firm' he contends he will form."
Barnes accused Cellino of "engaging in a pattern of conduct, which has caused and continues to cause catastrophic damage to C&B, its reputation and its brand." He charged that his estranged partner has tried to convince employees to "violate their duty of loyalty to the firm."
Court papers showed that Barnes has added Buffalo attorney Paul J. Cambria to his legal team, which also included business attorney Gregory P. Photiadis.
"The application filed today provides even more evidence of the deep divisions and dissension between Ross Cellino and Stephen Barnes, showing why dissolution is appropriate. We will respond to the false allegations in court," Cellino's lead attorney, Terrence M. Connors, said in a statement emailed to The Buffalo News Monday evening.
The statements by Barnes are the harshest public accusations made so far since May 10, when Cellino filed a legal action seeking to break up the 25-year partnership, one of the busiest and most financially successful personal injury law firms in the state.
Sources close to Cellino said he wants to leave Barnes and start up his own law firm because he is unhappy with many of the firm's business practices, including the alleged practice of stealing clients from other local law firms. The sources said Cellino wants to start his own firm, with his own philosophy of practicing law, possibly joined by several of his sons and daughters, who are also attorneys.
For more than two months, representatives of Cellino and Barnes have been working with a court-appointed mediator to try to find a peaceful way of ending the dispute, but those efforts have been unsuccessful so far.
One of the allegations made by Barnes on Monday is that Cellino has told the law firm's employees that they would be better off in a law firm called "Cellino" than one called "Barnes."
"Another statement that Ross made to the attorneys and employees during his pitch was that the 'Cellino' name was 'better' than the 'Barnes' name — analogizing our firm to Harley-Davidson and telling people 'no one ever calls their motorcycle a Davidson,' " Barnes stated in court papers.
Barnes said the law firm in recent weeks has "experienced an influx of telephone calls from clients expressing angst over Ross's disclosures. Some clients are frantic and panicking as to what will happen with their cases."
Barnes also alleged that Cellino on June 6 tried to "revoke" the authority of the law firm's chief operations officer to "wire or transfer any funds" without "joint authorization" from both Cellino and Barnes.
"This would have caused C&B to be unable to make payroll," Barnes alleged.
If and when the law firm is broken up, legal experts said there will be many assets to divide — including the attorneys, hundreds of potentially lucrative cases, offices in several states, and even the law firm's ubiquitous radio jingle and its 888-8888 telephone number.
"If they cannot work this out in mediation, and the judge has to distribute all the assets, it's going to be a mess," said one Buffalo attorney who is familiar with the dispute.
Images of the two men — together — still appear daily in advertisements in newspapers, on television and on billboards in Buffalo, New York City and many other places.
The court documents filed Monday included a May 15 email — apparently from Cellino to members of the firm — saying Barnes had made "disparaging remarks" about Cellino's character and that Barnes had cut off Cellino's access to the law firm's email system.