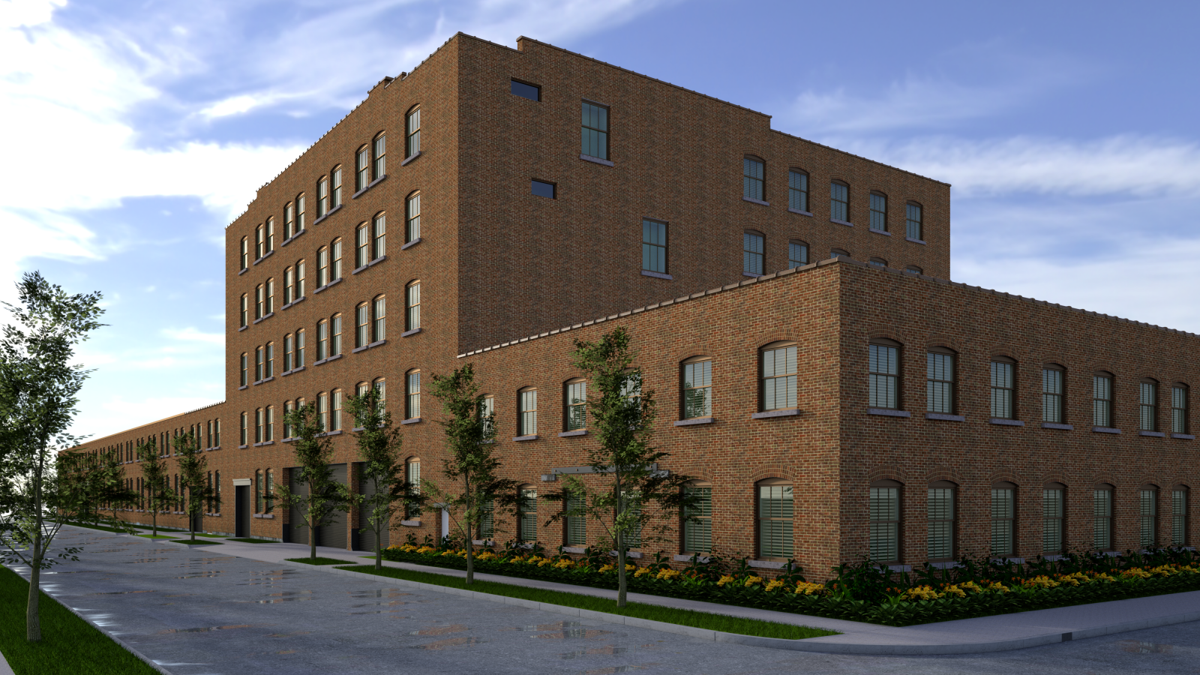 Developers Karl Frizlen and Michael Masters are ready to start work on their proposed renovation of the Barcalo Manufacturing Plant, after they won $1 million in sales and mortgage recording tax breaks from the Erie County Industrial Development Agency on Wednesday to help finance the $34.7 million project.
Frizlen and Masters are proposing to convert the historic former industrial complex at 225 Louisiana St. into 55 one-bedroom apartments, 56 two-bedroom units and seven three-bedroom apartments, aimed at those earning 80% to 90% of the area median income.
Plans also include up to 35,000 square feet of space for Frizlen's real estate business, a restaurant, a fitness center, artist studios or startup businesses, small retailers and a laundromat for tenants and the community. The adaptive reuse project also will include 138 parking spaces.
The 175,000-square-foot structure, which dates to 1896, is best known as the place where barcalounger recliners were made. The developers are seeking historic and brownfield tax credits, and hope to start work by April, with completion by late January 2022.