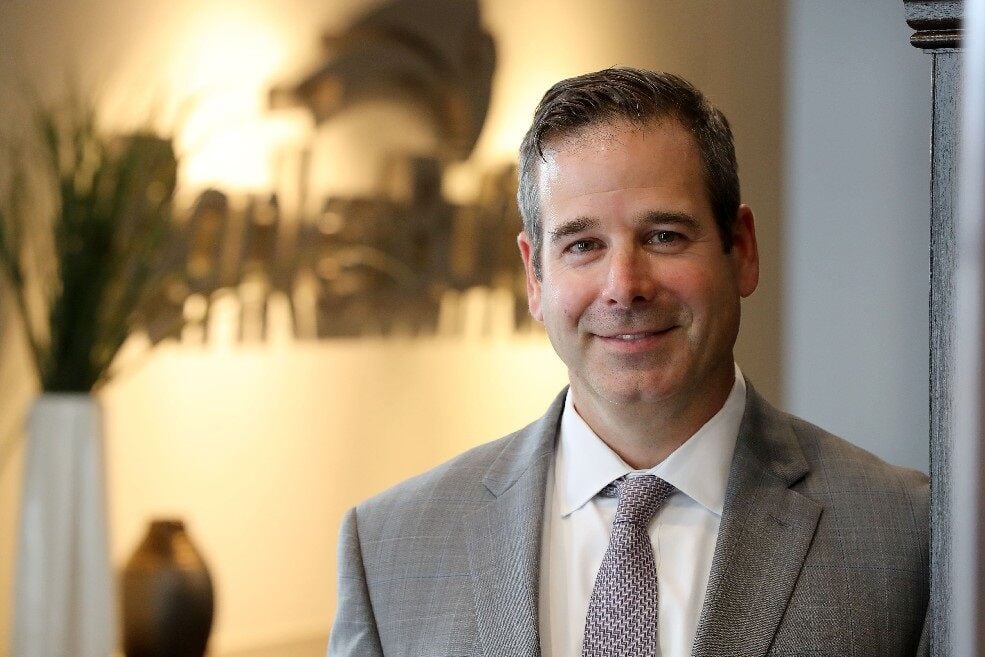 Michael Noah's new job comes with additional duties – like starring in TV commercials.
"I must have said this one line 130 times," Noah quipped, referring to a spot he recorded for Bank on Buffalo that is now airing.
Noah, 46, was promoted to president in September. His predecessor, Martin Griffith, was elevated to a new position with the parent company, Pennsylvania-based CNB Financial, but remains based in Buffalo.
Noah has spent 25 years in banking, including at M&T, First Niagara and KeyBank. He joined Bank on Buffalo shortly after its inception and has worked alongside Griffith, most recently as senior vice president of commercial banking.
Until now, Griffith has been the face of the bank – including on billboards, where Noah's image will now appear. Noah, a Clarence Center resident, talked about the bank's growth plans and where it's finding employees these days:
Q: You've seen Bank on Buffalo go from a newcomer to an established competitor since it was launched in 2016. How have you seen the perception of the bank change over time?
A: It's an incredible narrative, because the first time you'd sit down with prospects or clients or even new employees you were trying to look to hire, you'd have this conversation about a bank. People didn't know who Bank on Buffalo was.
We'd tell the story: We're new to the market, but we've got this parent company that's been around for 155 years. … I think right away, when people found out we had the big bank behind us, and this local bank, with local representatives that can make local decisions, that's what made all the difference.
Q: How were you persuaded to join?
A: I'd been with some bigger banks in the past. … I had that opportunity when Marty came calling to say, "Here's a place you can go to effect change." You're talking about, at that time, about a $3 billion institution, versus maybe a $120 billion, $130 billion larger institution.
I think the established parent company (CNB) was huge for me. I knew they had a good model in place and had done this before in other markets. … You're having conversations with the leaders of the company. You're talking to the CEO, you're talking to the chief credit officer. There's not as many layers, and I think that was such a big part of it.
Q: So how do you retain that feel as the bank gets bigger?
A: We're at 110 employees locally now. … Something Marty's always done, and I've continued the tradition, we get a couple of new employees that come in and once they get settled, we sit them down.
I sat down with seven employees that were new to the bank in the last couple months – whether it be credit or the branches or whatnot, you get to see the whole scope – and just have a conversation with them.
I think the amazing part about that was just seeing that we've brought some folks in that weren't 10- or 20-year banking veterans. … If you see the right person and the right attitude, we'll take that and help them with the banking side of things. You can learn the banking side, but it's tough to teach the right attitude, the work ethic.
Q: The employees who are new to banking – where are they coming from?
A: A lot of it is retail. You'll find folks that may have worked at The Gap or at the mall or something like that, that can talk to people and understand people. It really comes back to customer service.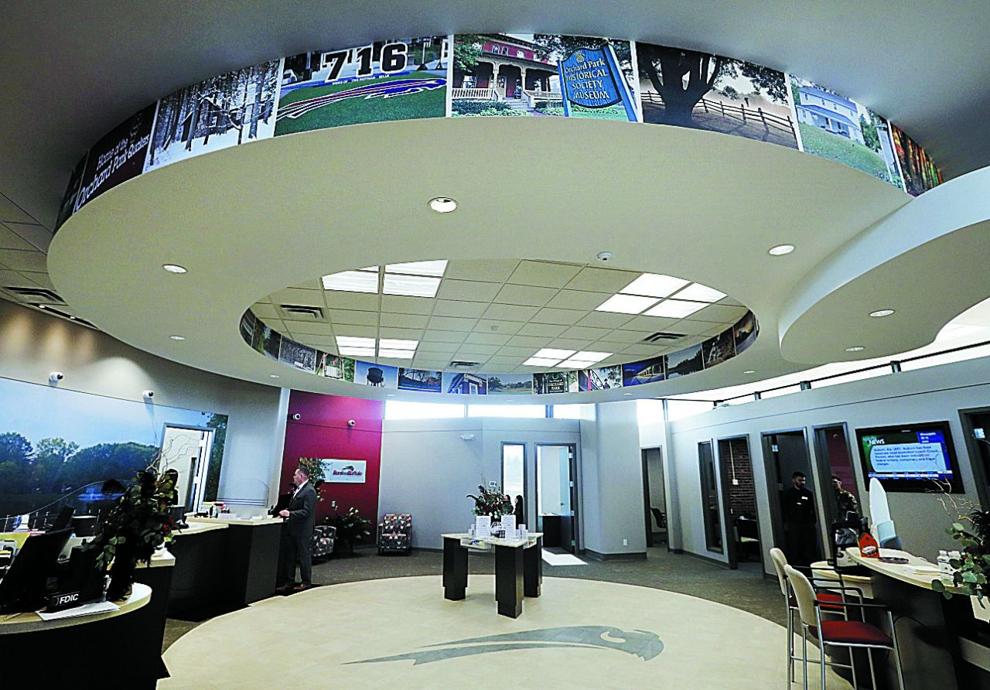 Q: Bank on Buffalo has opened a lot of branches. Will that continue, or do you feel like you've got a network that covers the region now?
A: We're not there yet. We're certainly continuing to grow because we've got to feed the machine.
We've gone from zero to $1.2 billion [in deposits] in five-plus years. Our goal is $2 billion – that's the next step for us. To do that, we do need an enhanced branch network.
We're finishing the Northland (manufacturing complex) location now, which is a great location for us. We're probably thinking January as far as delivery on that. We're already focused on (a new branch in) Lancaster. … Once that's now announced, we think we can have that open by the end of 2022. … Then the wheels will start turning for another location.
Q: Martin Griffith has been the face of Bank on Buffalo and its leader since it started. How do you replace that?
A: From a customer standpoint, the beauty is, I've been in this from kind of the ground floor. I know all the customers, I've dealt with all the customers on the commercial side. I've been able to be part of that, whether it's managing clients directly or being on calls with the clients.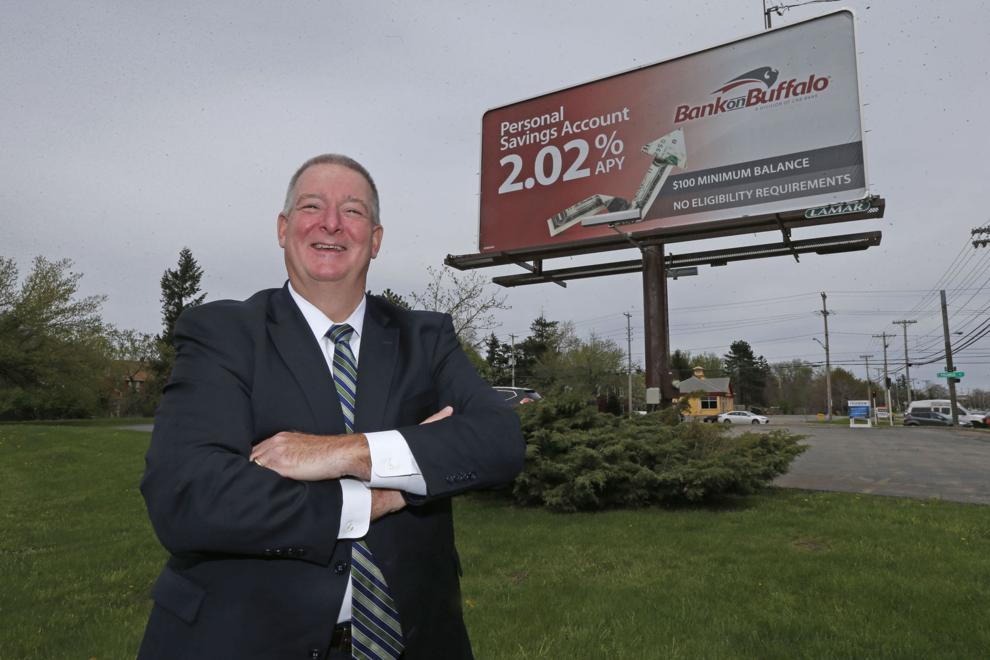 The fact that (Griffith and I) have been going back and forth on making decisions for the last four or five years, that is a key component. …You just try to take the torch from Marty and continue it on. We've got such a great team.
Q: Bank on Buffalo is one division of CNB. How significant is it to the parent company?
A: We're closing in on No. 1 as far as total size, which is great. … We've got to keep doing bigger deals – commercial and industrial. We're doing middle-market deals and we're not sitting here just limited as to what we can do. We've really got that full autonomy with us, which is great.
It's kind of full circle: The bank holding company knows how important we are and what a big part of the bank we've become, and they're deploying more capital to us, more resources.
A lot of people we're employing these days aren't just a Bank on Buffalo employee, it might be a full CNB employee. They might service the entire bank. Marty's a good example at the top end.