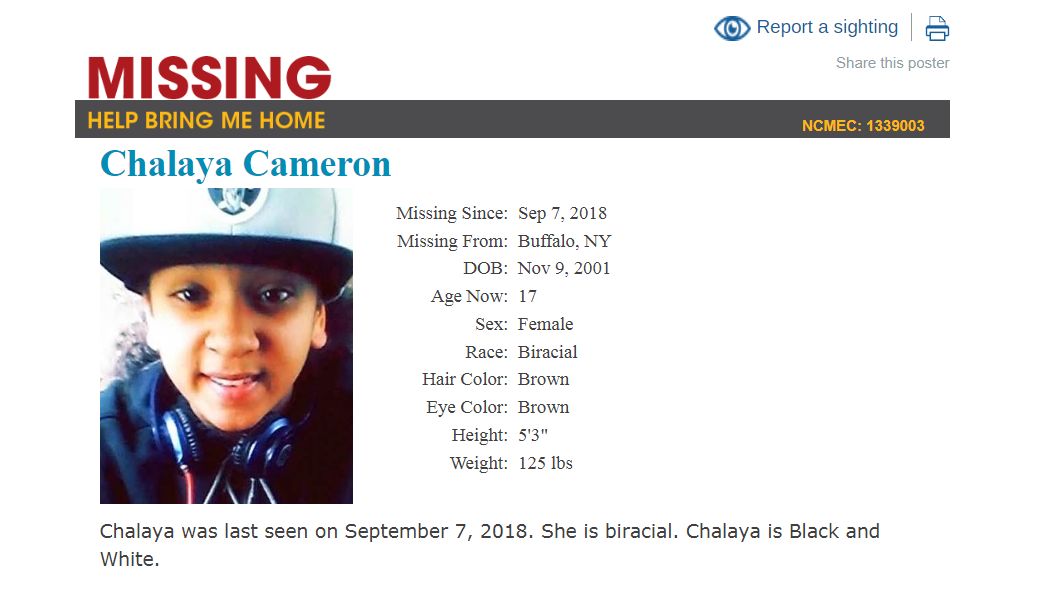 The National Center for Missing and Exploited Children has issued a missing persons notice for Chalaya Cameron, a 17-year-old female from Buffalo who was last seen in September 2018.
The Buffalo Police Department is asking the public for assistance in locating Cameron, who authorities identify as a 5-foot-3, 125-pound biracial (black, white) female. She has brown hair and brown eyes.
Cameron was was last seen on Sept. 7, 2018, when she was 16. Her birthday is Nov. 9.
Authorities ask anyone with information to contact the NCMEC at 1-800-THE-LOST or the Buffalo Police Department at 851-4545.
The Buffalo News: Good Morning, Buffalo
The smart way to start your day. We sift through all the news to give you a concise, informative look at the top headlines and must-read stories every weekday.