Revenues at state parks in Niagara and Erie counties so far this year are down 78% from last year, primarily because of severe drops in attendance to Niagara Falls, as the Covid-19 pandemic took a toll on tourism.
But parks outside the Niagara Falls area have seen attendance increases, mainly from local residents looking for something to do.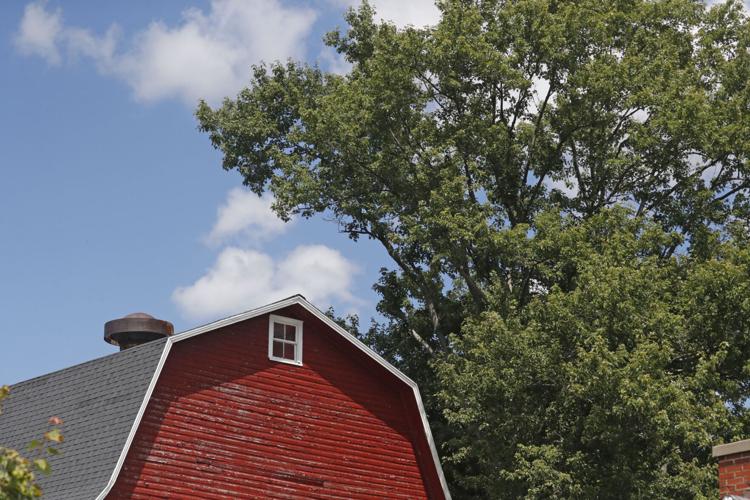 Attendance estimates at Knox Farm State Park in East Aurora were 68% higher from April 1 through Labor Day than in 2019. An estimated 232,000 people went to Knox Farm this spring and summer, an increase of 94,000 from last year.
Visits to Evangola State Park in Angola rose 36%. Attendance at Beaver Island State Park on Grand Island was up 20%.
"This has been the most unpredictable year, and these numbers have been fluid, but it has been very interesting to see how these Covid restrictions have impacted each individual park," Vincent T. Iacovitti, park operations manager, said at a regional parks commission meeting Thursday.
At Niagara Reservation State Park, the state park that attracts the most visitors among the others in the Buffalo Niagara region, the drop in attendance was severe. Attendance plummeted 41% and revenue was down 84%.
"With the Covid travel restrictions, it certainly has caused a dramatic drop," Iacovitti said.
Although the accuracy of the attendance figures to Niagara Falls has been questioned because no one actually keeps track at the entrances, the state claimed that 4.7 million people came to Niagara Reservation from April 1 through Labor Day, down from a shade over 8 million in 2019.
Revenue from that park's attractions fell from $16.3 million during the 2019 tourist season to $2.58 million this year.
In 2019, Niagara Reservation accounted for 93% of the revenue in Niagara Region state parks, which totaled $17.5 million during the tourist season.
This year, the main park's share was only 67% of the regional revenue total of $3.8 million.
"Our concessionaires, Delaware North primarily at the falls, their numbers were way down," said Mark V. Mistretta, regional director of State Parks. "We literally didn't even open the visitors center until a few days before Labor Day. They've been operating as best they can with limited resources."
An outdoor food stand at the center was open all season, however.
The Maid of the Mist boat ride was hampered by state limitations on capacity and social distancing.
"Line management was usually the biggest challenge, keeping people at their proper distances while they get on," Mistretta said. "Considering what they had to do and following the guidelines, I think they did fairly well."
The smaller state parks in the Niagara Falls area – Devil's Hole, Whirlpool, DeVeaux and Reservoir – all reported drastic attendance drops, as did Artpark in Lewiston, Fort Niagara in Youngstown and Four Mile Creek in Porter.
"The numbers make sense, but certainly aren't positive in any way," Iacovitti said. "Not just Niagara Falls (is down), but the revenue streams from the campgrounds that rely on out-of-state travelers, the revenue streams from some of our concessions that were restricted."
But in Erie County, the outlook was brighter, with every state park showing an attendance increase. The county's figures also were bolstered by an estimated 128,000 people going to Woodlawn Beach in its first season under state management.
"We did see a lot of increase in patronage in those outlying parks that weren't directly related to Niagara Falls," Iacovitti said. "Woodlawn Beach, when we ran it prior and even during the Town of Hamburg's tenure, we've seen the highest attendance so far as well as the highest revenue so far, just for parking. It's a busy place, and it was well-received, well-run, and we had a successful season out there."
A new outdoor restaurant at Beaver Island also has been a hit, and Buffalo Harbor State Park reported 200,000 visitors, its busiest season ever, up 16% from a year ago. Parks officials said that was easy to explain.
"Everybody's looking to get outdoors," Iacovitti said.
The Buffalo News: Good Morning, Buffalo
The smart way to start your day. We sift through all the news to give you a concise, informative look at the top headlines and must-read stories every weekday.