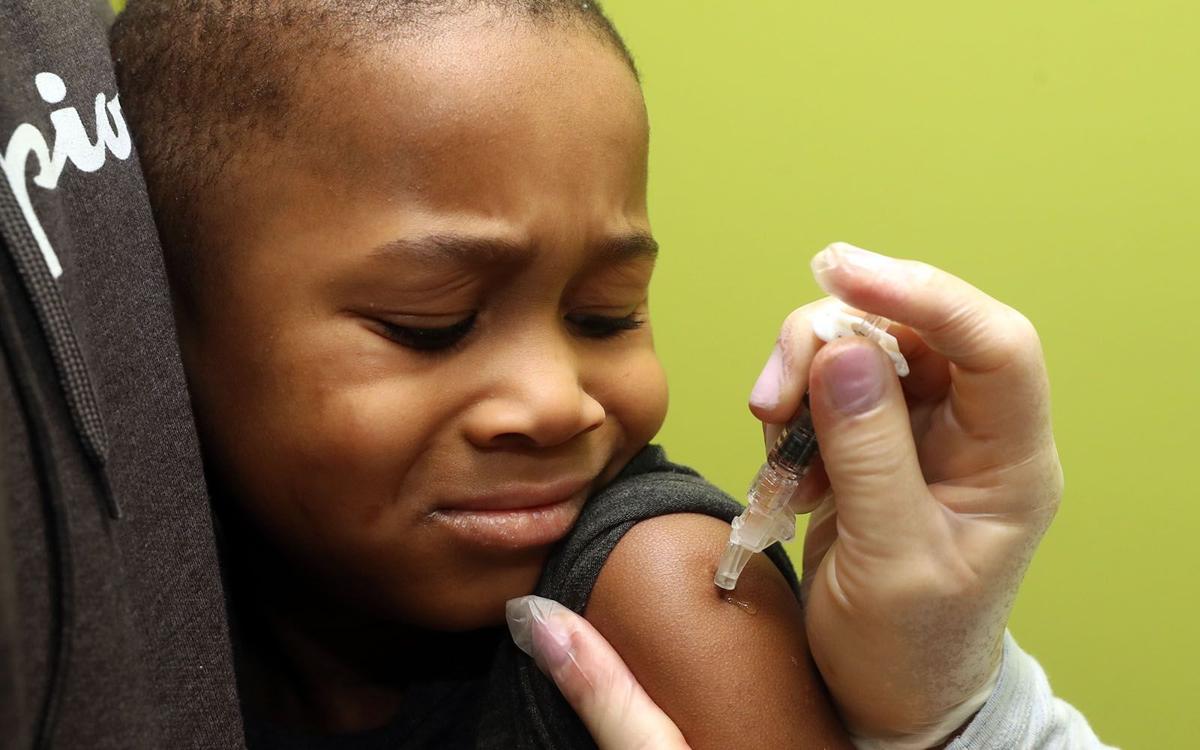 The Covid-19 pandemic remains New York's primary public health challenge, but the state needs to prepare for the upcoming flu season, too.
Gov. Andrew M. Cuomo said Thursday that the state will distribute cash to counties to expand flu vaccinations at the same time they expand their contact tracing efforts for known Covid-19 patients.
Most of the money – $30 million – is for contact tracing, but the state also will pass along $2 million from the U.S. Centers for Disease Control and Prevention to local health departments to promote flu immunizations.
Vaccine manufacturers have begun to ship the 2020-21 flu vaccine formula, which is expected to begin arriving at area pharmacies and other medical facilities as early as next week.
It won't offer any resistance against the new coronavirus that triggers Covid-19, but it is possible to have both viruses simultaneously, said Dr. Thomas Russo, an infectious disease specialist at the University at Buffalo's Jacobs School of Medicine and Biomedical Sciences.
"We could certainly speculate that having influenza and coronavirus infection at the same would not be good," Russo said.
"You may be sicker. We don't know, if you have influenza, if it may increase your risk for getting coronavirus, or a more severe coronavirus infection. There's a lot of unknowns here," he added. "It certainly makes sense that you would want to avoid getting influenza infection while the new coronavirus is circulating around."
He said the flu "may create diagnostic confusion, whether you are infected with the coronavirus or whether it's an influenza infection."
The flu vaccine changes every year to fight the virus strains that CDC research suggests are likely to be the most common in the coming winter.
"With the possibility of Covid-19 cases resurging in the fall and winter, I encourage everyone stay healthy by getting a flu shot this year and to be prepared to receive a Covid-19 vaccination when one becomes available," said state Health Commissioner Dr. Howard Zucker.
Wegmans pharmacies allow customers to reserve flu shots in advance, and senior citizens who received shots at Wegmans last winter will be called and offered reservations, said Michelle Mehaffey, Buffalo division consumer affairs manager.
But the CDC posted advice on its website this week that July or August is too early to obtain a flu shot, especially for older people, because the vaccine wears off as time goes on. The CDC suggested shots in September or October.
The CDC said manufacturers expect to ship up to 198 million doses of the vaccine, far beyond last year's all-time record of 175 million.
"Who knows if this coronavirus will turn out to be seasonal and stick with us? We have no idea if that's going to be the case," Russo said. "One could imagine maybe sometime in the future there could be vaccines that contain both. Right now, it's going to be separate vaccines."
A Cuomo news release said more than 22,000 New Yorkers were hospitalized last winter with lab-confirmed flu. That kind of caseload, in addition to a Covid-19 surge, might cause the hospital system to buckle, the release warned.
But Russo said the standard Covid-19 prevention steps – wearing face masks, hand washing and social distancing – also are excellent ways to fight the flu.
He said reports from countries in the Southern Hemisphere, where it's winter, indicate their flu seasons have been milder than usual because of Covid-19 precautions.
"What we're doing to prevent coronavirus infection will also tamp down influenza and other respiratory viruses," Russo said.
Cuomo said during his Thursday briefing that the state's number of Covid-19 hospitalizations and the number of patients on ventilators or in intensive care were again the lowest since mid-March.
There were 586 Covid-19 patients in hospitals, 142 in ICUs and 72 on ventilators. There also were 13 deaths, bringing the state's total to 25,145. Only 1.06% of the 73,000 tests reported Wednesday were positive for the virus, Cuomo said.
"While yesterday's numbers show New York is continuing on the right trajectory, we cannot get complacent," Cuomo said. "With much of the rest of the country surging, we are still vulnerable and have to continue to wear masks, socially distance and be New York tough. We will get through this, together."