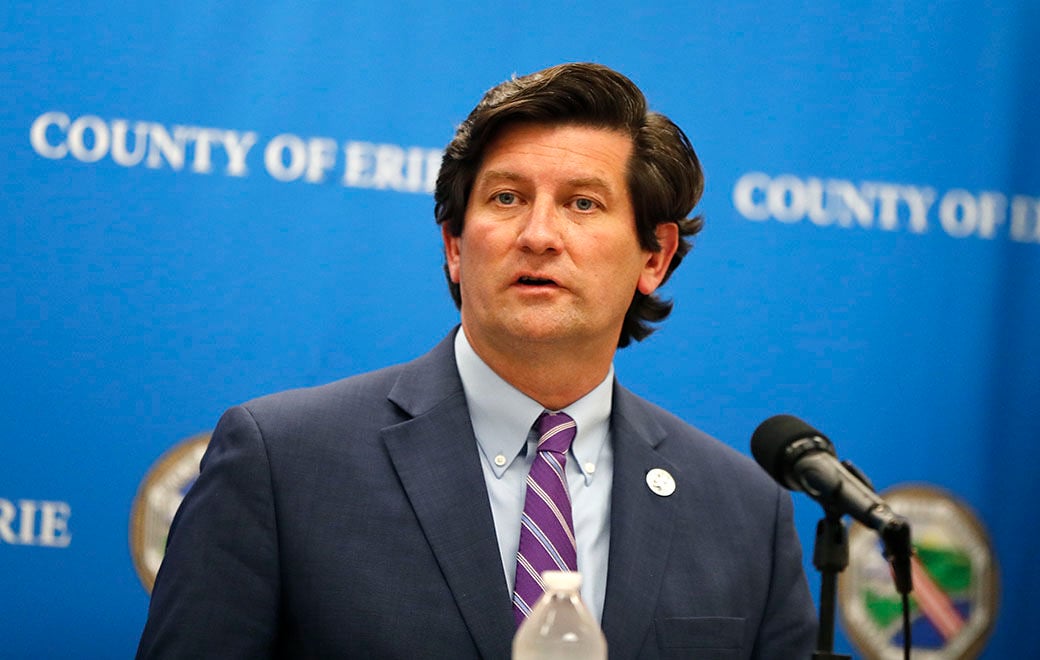 Erie County has seen an increase in the number of younger residents testing positive for Covid-19 over the past three weeks, creating concern that the state's reopening could be affecting the spread of the coronavirus.
The Western New York region also saw an uptick in Covid-19 hospitalizations Monday and Tuesday, according to state data.
Erie County Executive Mark C. Poloncarz shared new data Wednesday showing that in the past three weeks, the county has seen an unusual spike in the number of young people, including children, testing positive for the virus.
Individuals under age 30 account for less than a quarter of all confirmed Covid-19 cases since the county began tracking the numbers in March, but they have accounted for a third of all new cases over the past three weeks.
"It's concerning to see that under-30 category because I think those are the individuals that are taking this least seriously," Poloncarz said Wednesday.
Children in some age ranges have also seen a doubling or near doubling in confirmed cases in recent weeks, which may be due in part to the fact that as parents are testing positive, county contact tracers are having children tested and finding they are infected, he said.
A total of 235 youth under age 20 have been diagnosed with the virus in Erie County since the public health crisis began, but no children or teenagers have died.
Meanwhile, after 17 days of falling or steady hospitalization rates due to Covid-19, Erie County saw an increase on Monday, though the number of patients in intensive care remains level.
Hospitalizations in Erie County bumped up from 36 cases on Sunday to 41, as of Monday. However, compared to hospitalization numbers from early- to mid-June, that hospitalization number is still relatively low.
Across the five-county Western New York region New York State uses to track reopening progress, the number of people hospitalized with Covid-19 increased from 41 on Sunday to 47 on Tuesday. The number of ICU patients, however, continued to drop.
Both Poloncarz and Health Commissioner Dr. Gale Burstein said they had braced for an uptick in Covid-19 cases as the region's phased reopening took effect, with more people returning to work, going out to eat and shopping.
But they also said that if the hospitalization numbers continue to rise, it could jeopardize the county's ability to reopen for phase four at the end of the month. That phase includes loosening restrictions on higher education and some arts and entertainment locations.
"The short answer is yes," Poloncarz said of the possibility that the start of phase four could be delayed, though he added that he still anticipates that the county will remain on track for an on-time phase four reopening.