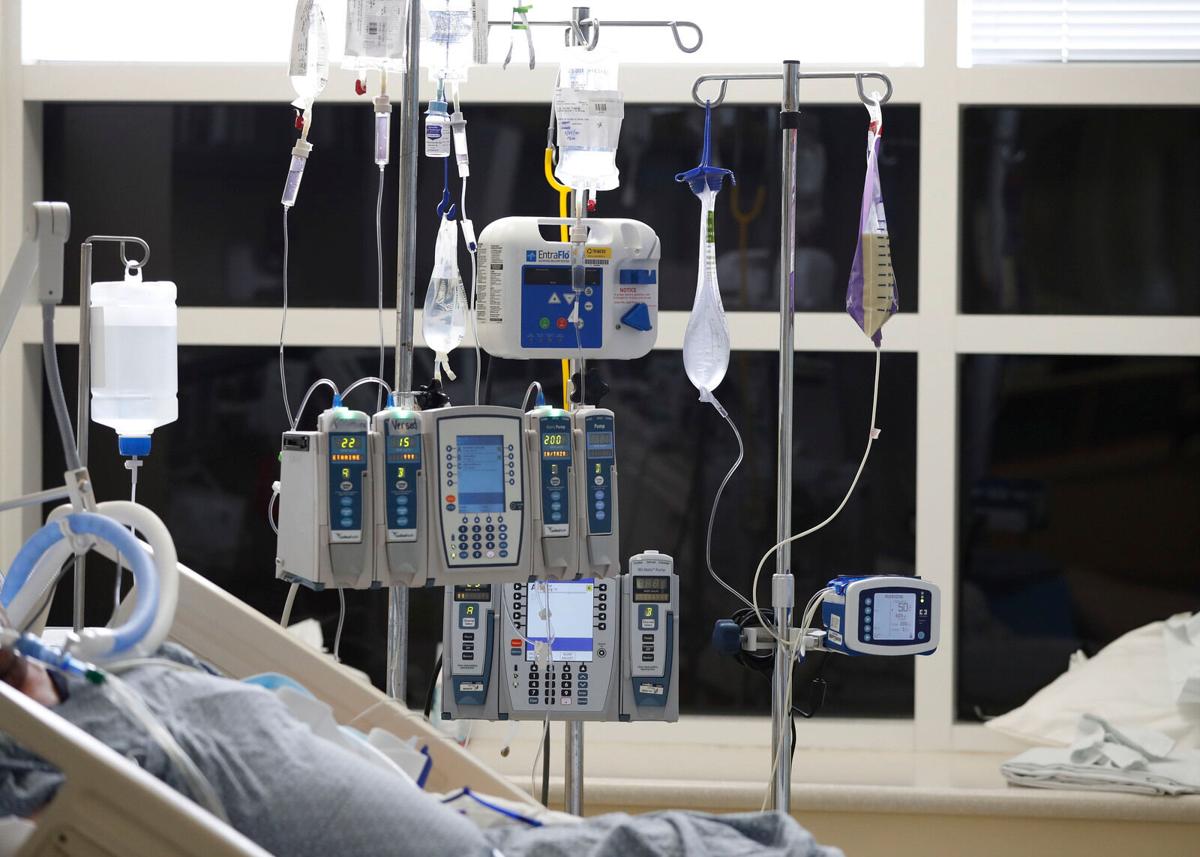 Local leaders and health care workers hoped to never again revisit the worst days in April and May when 90 to 100 Western New Yorkers died of Covid-19 each week. But if current trends continue, they might.
From late July to early October, the number of weekly deaths due to the virus remained in the single digits. 
The low, smooth line of summer fatalities grew more jagged in October. And since the start of November, the number of weekly deaths has moved in one direction: up.
The eight counties of Western New York recorded six deaths due to Covid-19 in the last week of October. For the most recent week ending Nov. 29, the region recorded 51. The deaths are a natural outgrowth of the skyrocketing hospitalizations in recent weeks, health experts say.
"The thing to remember is that deaths always lag hospitalizations by a couple of weeks," said Dr. John Sellick, an infectious disease specialist with the University at Buffalo's Jacobs School of Medicine and Biomedical Sciences. "With this, the majority of people don't die right away."
While multiple counties are contributing to the rising number of fatalities, Erie County has driven the bulk of the increase this past week – reporting 45 hospital deaths.
Even before that feared post-Thanksgiving surge, the region's Covid-19 hospitalizations are spiking to their highest point since the start of the pandemic. 
That's more than the total number of Erie County residents who died in July and August. And that figure doesn't include people who died in nursing homes or elsewhere. 
The total number of Western New York deaths has now surpassed 1,000. And as of last week, 803 of them were from Erie County.
Some things haven't changed much since the summer, such as the percentage of people dying, based on age, gender and race.
According to county Health Department data, the face of the local resident most likely to die of Covid-19 is still that of woman above the age of 80.
Men are still more likely to die of the virus than their female counterparts in every other age group.
Whites still make up the majority of local deaths. And most deaths are occurring among residents who live outside Buffalo.
The main thing that keeps changing is the number of fatalities. More people are dying in every age group, and young people aren't immune to that risk.
Better medical treatment is keeping more patients out of the morgue. But health professionals say there's no getting around a fundamental truth: The more people who are hospitalized, the more people who won't make it.
"I think we're hopeful it's going to be better, but we're planning for a disaster scenario," Sellick said. "That part is not going to change."
A bipartisan group of lawmakers from both sides of Capitol Hill moved on Tuesday to break a legislative logjam that threatens to end key aid programs.
Every adult age group has seen more deaths as hospitalizations have grown. Seniors remain at highest risk for death, but the percentage of young people dying of the virus has risen since summer.
When it comes to sheer numbers, those age 80 and above account for 58% of all Covid-19 deaths in Erie County. That percentage has been largely unchanged. This age group accounted for at least 465 deaths as of last week.
But 11 Erie County residents who died were under the age of 40. That is nearly double the number who had died as of mid-June.
In fact, one out of every five Covid-19 deaths in Erie County has involved a resident under the age of 70, according to a review of Erie County Health Department data.
While younger people accounted for a higher percentage of positive cases over the summer, Sellick expressed concern that the multigenerational gatherings common on Thanksgiving Day may have once again exposed more older adults to the virus. Those people would be at much higher risk of dying from Covid-19.
"So grandma and grandpa may be part of the after-effect of Thanksgiving," he said.
School officials say that at this point, most have already figured out another way to order the tests from the state and move forward.
The race of those dying of Covid-19 in Erie County has tracked closely with the overall population over time. While African-Americans saw a disproportionate number of fatalities in the early weeks of the health crisis, that gap has nearly evaporated.
Now, whites, who constitute 80.6% of the population, make up 81.5% of the deaths. Blacks, who constitute 14.6% of the population, make up 15.4% of deaths.
All other races and ethnicities are dying of Covid-19 at a lower percentage than their percentage of the population overall.
Buffalo residents less likely to die
Throughout the health crisis, Buffalo residents have tested positive for Covid-19 at a disproportionately high rate. But the opposite is true when it comes to deaths.
County death data show that 76% of all county deaths involved residents who lived outside of Buffalo, even though suburban and rural residents make up only 72% of the county's population.
Buffalo residents accounted for 24% of deaths, but constitute 28% of the county population.