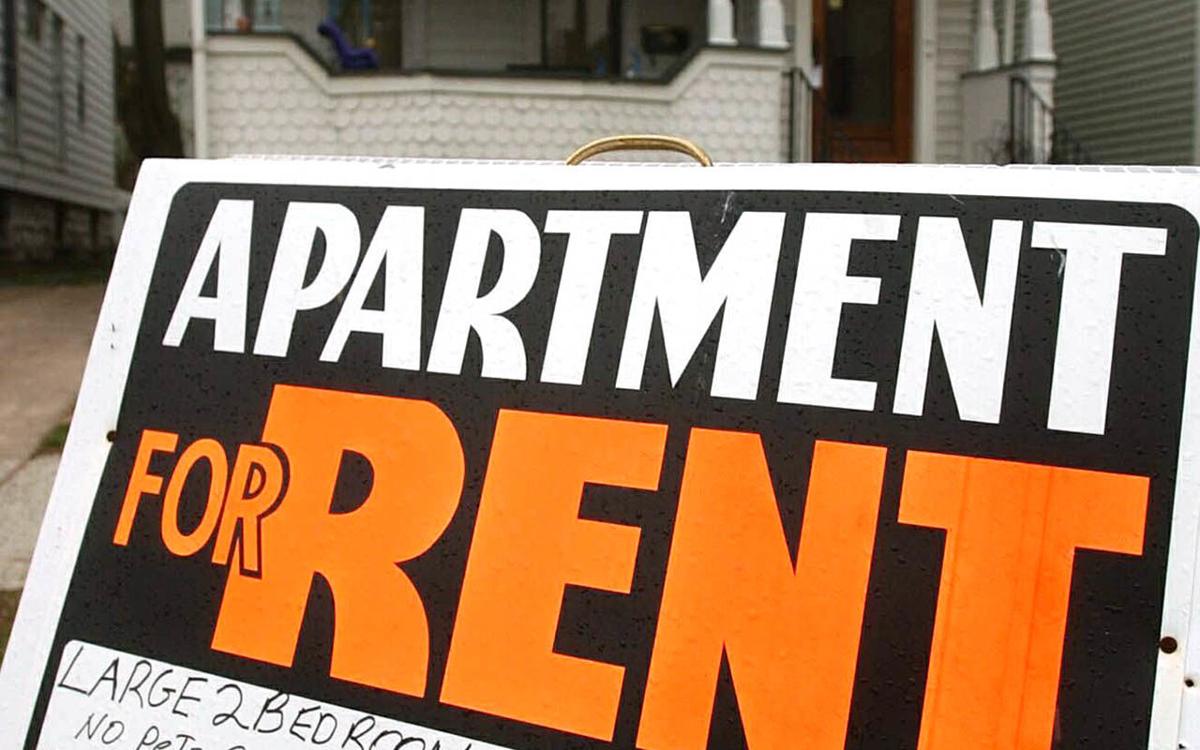 Eviction proceedings against New York State renters will resume this month after state officials allowed an almost two-year-old ban on residential evictions to expire.
The moratorium, which went into effect in March 2020, has been credited with keeping tens of thousands of vulnerable people housed amid a protracted economic and public health crisis. But the measure also strained landlords' finances, business groups say.
Gov. Kathy Hochul could extend the current moratorium, but she has not yet signaled that she will.
Balancing the needs of those two constituencies will now return to the housing court system, which expects to be "deluged" with eviction filings in coming days. Many such cases end in settlements, not evictions, and other statewide protections for tenants still exist. But in a county where half of all households spent more than 30 percent of their income on rent even before the pandemic, advocates are warning of a potential crisis.
"We know this was never meant to be a long-term solution," said Teresa Watson, the housing justice organizer for PUSH Buffalo, which advocates on behalf of tenants. "But ripping away the Band-Aid that is the eviction moratorium before there has been any substantial change to support tenants … is only going to make matters worse."
Those effects may take weeks, or even months, to materialize in full. Landlords cannot evict tenants without a court-issued warrant, and the expected spike in cases is likely to cause backlogs in the court system. Tenant advocates have scrambled to educate renters on their rights in an eviction proceeding. Already, Watson said, PUSH has received reports of Buffalo landlords pressuring tenants to self-evict or falsely claiming that the end of the moratorium means tenants must move at once.
Brown said recently he would press for more development, small business growth and infrastructure improvements across the city.
Tenants who applied for aid through a state rent relief program also can't be evicted while their application is pending, or for a year after receiving assistance.
But that program, which pays up to 15 months of missed rental payments directly to landlords, has largely exhausted its funding. On Thursday, Gov. Kathy Hochul and governors from four other states sent a letter to the federal treasury department, requesting more funding for state rent relief programs.
"The harsh reality is that there are still too many New Yorkers in need of housing assistance," Hochul said in a statement announcing the request.
Hochul and other state officials have not publicly shown an interest in passing new eviction protections or extending the moratorium further. State lawmakers returned to their districts this week without advancing "good cause eviction" legislation, which would limit the circumstances in which landlords can evict renters. Hochul also did not mention evictions in her Jan. 5 state of the state address, though she did commit to creating or preserving 100,000 affordable housing units in the next five years.
Landlords have lobbied hard against both good cause eviction and the moratorium, which many renters abused, said Lisa Damiani, the executive director of the WNY Property Owners Coalition, a local advocacy group. Loss of income due to the ban has caused "tremendous harm," a group of landlords from Buffalo, Kenmore, Amherst, Hamburg, Grand Island and Tonawanda argued in a November lawsuit.
The landlords called the moratorium unconstitutional, saying it prevents them from meaningfully challenging a tenant's claimed hardship.
National data suggest that the worst losses have been concentrated among a minority of landlords: For the median property-owner, total rental revenues declined only three percent between 2019 and 2020, according to JP Morgan. But even marginal losses can be destabilizing for non-professional landlords or landlords with smaller cash reserves.
Statewide, 591,000 New York households owe more than $1.9 billion in back rent, according to the National Equity Atlas, a project affiliated with the University of Southern California. Across the country – where only New York and New Mexico maintained eviction moratoria into 2022, following the end of a national eviction ban last August – 5.8 million households are behind on rent.
So far, however, a feared national eviction crisis has not yet occurred. A December report by Princeton University's Eviction Lab, which monitors eviction filings in 31 cities and six states, found that while filings increased after the end of the national moratorium, they still fell below pre-pandemic levels. These findings are not predictive, the report cautioned.
"Nonetheless," its authors wrote, "it's encouraging that we did not see an immediate spike in cases and that filings remain considerably below historical average."