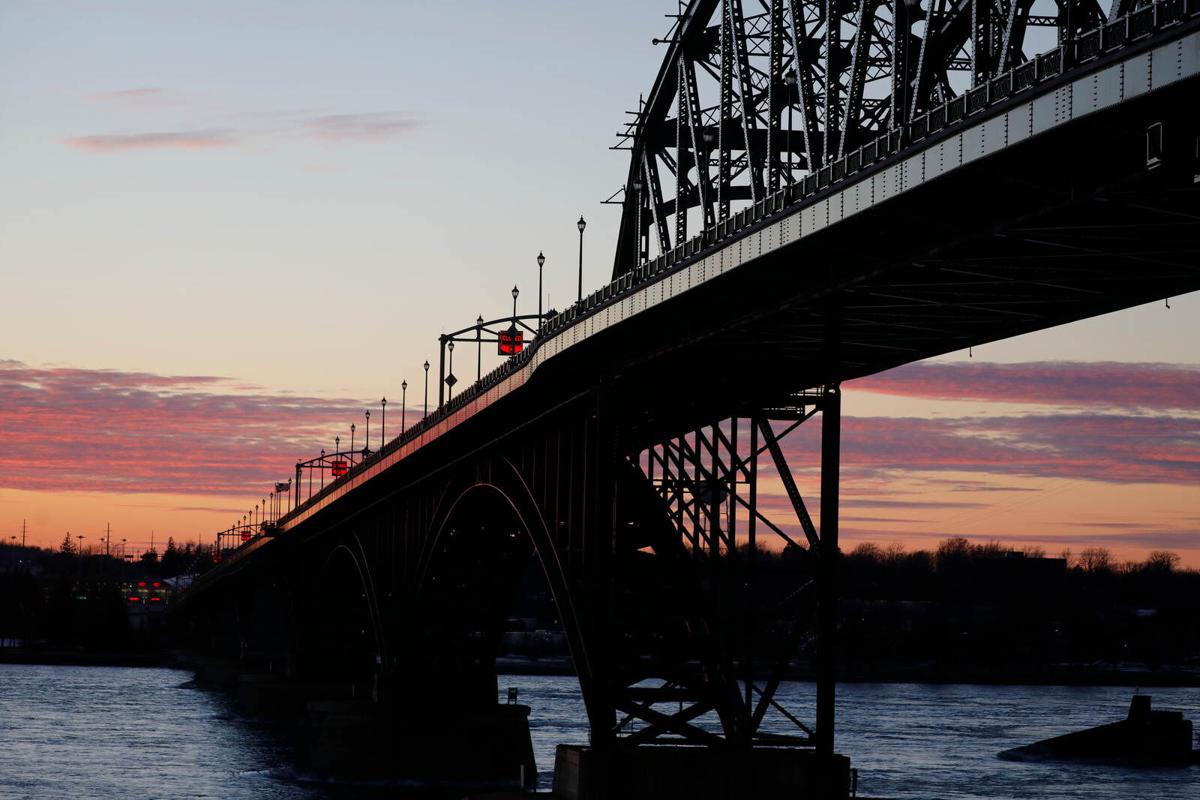 WASHINGTON – Canadians hoping to visit their loved ones in the United States got a sliver of good news Friday thanks to a conversation between Rep. Brian Higgins and Homeland Security Secretary Alejandro Mayorkas about an ever-so-slight reopening of the border between the two countries.
But that good news came amid Ontario Premier Doug Ford's call for even tighter border restrictions in response to a continuing wave of Covid-19 infections in Canada.
The pandemic is especially dire in Ontario, where the provincial government reported Tuesday that 2,202 were hospitalized. 
Higgins said Mayorkas was familiar with the fact that Canada has less restrictive rules than the United States does for people looking to visit loved ones across the border. What's more, Higgins said, Mayorkas seemed open to the idea of broadening the U.S. rules to match Canada's.
When Higgins made the case for such broader exemptions, "there was no pushback," said Higgins, a Buffalo Democrat.
Instead, Mayorkas vowed to take the issue to the Biden administration's Covid-19 task force and get back to Higgins next week.
People who are separated from their loved ones by the closed border have been increasingly outspoken, calling on both governments to loosen restrictions.
The border has been closed to nonessential travel since the start of the pandemic in March 2020, but Canada and the United States have had different border-crossing rules since October, when Canada began temporarily admitting foreigners who have committed but unmarried partners north of the border. Those people, as well as spouses and people who want to visit dying relatives, can enter Canada so long as they quarantine for 14 days upon arrival.
Higgins also pressed Mayorkas about a border-crossing exemption for property owners and about developing a plan for the border's eventual full reopening.
"The situation right now in Canada is a mess, which obviously undermines our ability to make ... a full-throated case for a full border opening," Higgins said.
Canada averaged 7,896 new daily cases of Covid-19 in the week ending Wednesday. That is down 8.3% over the previous week, but it is still among the highest rates of new cases that Canada has reported throughout the pandemic.
Community spread of variants that arrived in Canada weeks ago was to blame for many of the infections, Canadian Prime Minister Justin Trudeau said Friday.
For the first time, the State Department added Canada to its "do not travel" list, which names countries that Americans should avoid for safety reasons.
But Ontario Premier Doug Ford said he was worried that the pandemic would get even worse because Canada doesn't impose a required three-day hotel quarantine for people crossing into Canada via its land borders. Canada requires such a hotel stay for everyone who flies into the country, prompting many Canadian snowbirds to fly into Buffalo and then take a taxi to the border.
"The problem is with the measures in place," Ford said at a news conference. "Because as long as you can fly to Buffalo, take a taxi or a limo to the U.S. border and walk across to Canada to avoid having the quarantine in a hotel – as long as these massive loopholes exist, we're not safe from these new variants."
Ford sent Trudeau a letter Thursday demanding a three-day hotel stay for people who cross Canada's land borders. That being the case, questions about Ford's demand dominated Trudeau's biweekly press conference Friday.
Trudeau insisted that the current border restrictions – which have cut border crossings by 95% – are tough enough as it is.
"Again, I want to be clear: This is not the time to travel," Trudeau said. "As a reminder, anyone who comes to the U.S. land border has already been tested in the U.S. in the last three days, then they have to get tested again. And everyone has to quarantine for two weeks and do another test on day eight. We're enforcing very severe consequences for anyone breaking these rules."
Canadian health officials said community spread, not the trickle of travelers from the U.S., is responsible for Canada's current Covid-19 wave. The nation's focus should be on stopping the spread within the country, said Dr. Howard Njoo, Canada's deputy chief public health officer.
"Of course, you know there's certain things we can do at the border, but I think in some ways it's detracting from what I think the primary focus should be from a public health perspective," Njoo said.