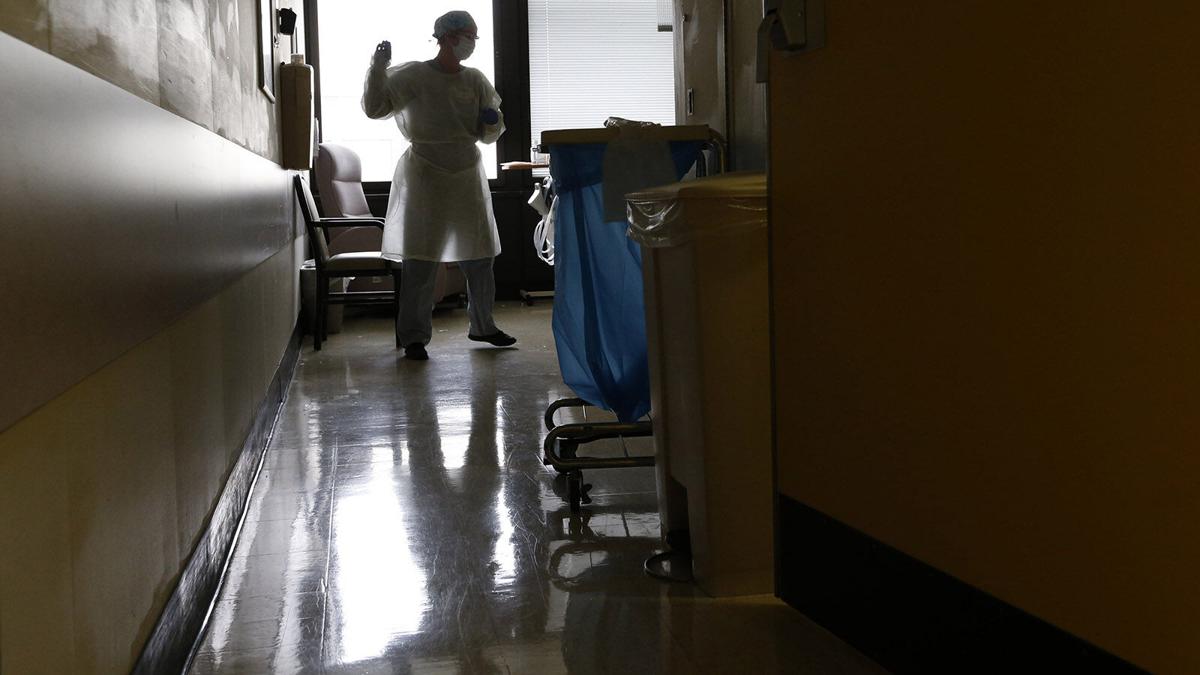 In the run-up to Thanksgiving, public health officials warned that new Covid-19 cases could surge across the country if holiday revelers weren't careful. 
Now, as the Christmas holiday approaches, a growing body of evidence suggests the post-Thanksgiving surge was less dramatic than experts feared – in part because many individuals heeded public health warnings and changed their holiday behavior.
In Western New York, where cases spiked sharply in early December before falling back again, contact-tracing has not indicated that Thanksgiving gatherings were a "major contributor" to the surge, said Kara Kane, a spokesperson for the Erie County Health Department.
Both the region's test positive rate and daily new infections did increase in the week after Thanksgiving. But Western New York's infection and hospitalization numbers had already been climbing for weeks, and the rate of increase did not significantly accelerate after the holiday. 
These insights are part of a Buffalo News project to track and analyze critical Covid-19 metrics. The News is using data from the state and local county departments of health, as well as the state Department of Education and The New York Times' national coronavirus database, to provide context and visuals to the still-unfolding story of Covid-19 in Erie, Niagara, Chautauqua, Cattaraugus and Allegany counties.
Those data show that new infections and hospitalizations are easing across Western New York ahead of the Christmas holiday, though both figures remain high. The five-county region has averaged roughly 770 new cases on each day of the week ending Tuesday, ompared to 686 per day in the week before Thanksgiving.
The region's average positive rate, or the share of Covid-19 tests that come back positive on average over a seven-day period, has also fallen back from its early December peak – and at 6.4%, it remains 1.7 percentage points lower than the average positive rate in the lead-up to Thanksgiving.
In Western New York, where average daily new infections peaked at 889 on Dec. 5 and 6, and hospitalizations peaked at 548 on Dec. 10, contact-tracers have tracked some exposures back to Thanksgiving gatherings, Kane said.
But "we did not have as large a 'Thanksgiving spike' as I feared, which speaks well for the community taking this seriously," said Dr. Peter Winkelstein, the executive director of the Institute for Healthcare Informatics at the University at Buffalo. "I also think that community behavior has improved a bit after Thanksgiving, which may help 'flatten the curve.'"
Winkelstein is not alone in attributing the smaller-than-expected surge to good behavior: Both Dr. Anthony Fauci, the longtime director of the National Institute of Allergy and Infectious Diseases, and New York Gov. Andrew M. Cuomo have reached similar conclusions. County-level cellphone-tracking data collected by the market intelligence firm Cuebiq and analyzed by the New York Times also show that residents dramatically reduced their Thanksgiving contacts in many regions.
Those regions include Erie and Niagara counties, where residents cut the number of people they saw on Thanksgiving by more than half, by comparison to the holiday last year. Chautauqua, Cattaraugus and Allegany counties made smaller reductions. Polling conducted before the holiday also showed that most Western New Yorkers planned to confine Thanksgiving dinner to members of their immediate household.
Public officials are now urging residents to similarly limit their social contacts on Christmas, even as the local situation improves. Notably, while new infections are slowing, the region continues to battle some of its highest hospitalization figures of the pandemic: As of Tuesday, there were 484 Covid-19 patients in area hospitals.
Since Western New York recorded its first case of Covid-19 on March 14, more than 50,973 people have tested positive and 1,305 have died – 301 of them in the first three weeks of December.
"We can't take our foot off the gas," UB's Winkelstein said. "We still have a lot of patients in hospitals and a lot of people testing positive, so the virus is still with us."