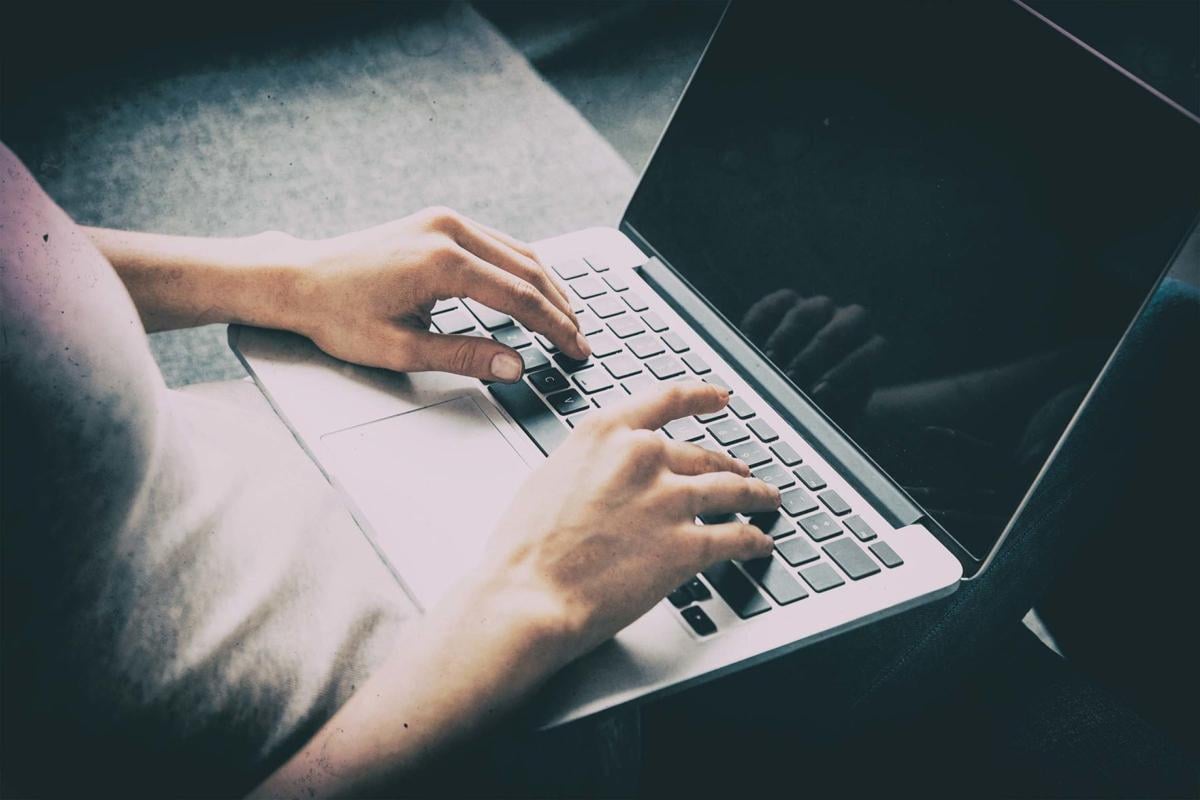 City politicians and technology leaders pitch Buffalo as a nascent tech hub, envisioning a rosy future where every child owns a laptop and geeks flock downtown with their edgy startups.
But the city may face a major obstacle before this grand vision even gets off the ground: Its internet speeds rank among the country's slowest, according to two separate analyses by The Buffalo News and the technology firm Ookla.
Ookla's December internet-speed report, based on data from more than 24 million U.S. internet users, ranked Buffalo's speeds fifth-last, ahead of only Cleveland; Toledo, Ohio; Memphis, Tenn.; and Laredo, Texas.
Separately, a Buffalo News analysis of Federal Communications Commission records found that of the 10 wired internet providers that operate in the Buffalo Niagara region, only Spectrum offers broadband throughout Buffalo. And its average speeds fall below benchmarks elsewhere, according to speed-testing services.
More than a mere annoyance to frustrated browsers, the region's lagging digital grid could hamper efforts to lure new businesses here and modernize other infrastructure, advocates say. And slow speeds – coupled with pricing schemes that make even mediocre service expensive – could risk exacerbating the city's "digital divide," which already disadvantages low-income families.
"I would like to see more corporate responsibility around this," said Janique Curry, a community activist who has lobbied local internet providers to expand their high-speed networks. "Everyone needs to have access to high-speed internet. But this is all about money for them."
High-speed 'haves' and 'have-nots'
Technology experts, advocates and internet providers describe Western New York's lagging internet speeds as a tangled, multi-faceted problem.
Ookla's report, which the company based on more than 150 million speed tests conducted in the second and third quarters of 2018, found an average download speed, across all Buffalo internet service providers, of 66 megabits per second. By comparison, Rochester saw average speeds of 77 mbps, and Syracuse logged speeds of 82 mbps. The national average, among all large cities, tops 96 mbps – enough bandwidth to comfortably stream Netflix on multiple devices.
Many Western New York internet-users also enjoy those speeds, if they subscribe to Verizon and Spectrum's top-tier broadband packages. Like most U.S. cities, Buffalo has only two primary wired internet providers, a legacy of AT&T's 20th-century telephone monopoly and the city-by-city charters that govern the cable TV business.
But the data suggest large numbers of Western New Yorkers either do not purchase these top-tier packages or do not receive top-tier speeds through them.
Verizon provides the region's starkest case of internet "haves" and "have-nots": The company upgraded to state-of-the-art, high-speed fiber in a cluster of nine moneyed Erie County suburbs – and left sluggish, aging copper lines everywhere else.
That selective rollout, aborted in the late aughts over up-front cost concerns, created a patchwork in which available Verizon speeds vary widely even across short distances. High-speed fiber is available in Kenmore and on the eastern and western edges of North Park, for instance. But neighborhood resident Jack Kavanaugh and other customers living near Hertel and Colvin can only purchase top speeds of 15 mbps from Verizon.
As a result, Kavanaugh pays $100 per month for a Spectrum internet and cable TV package he calls inconsistent.
"The frustration is not having any choice or any leverage," he said. "I can't exactly call Spectrum and say 'your service is bad, I'm switching to Verizon.'"
A spokesman for Verizon did not respond to two separate requests for comment.
Meanwhile, Spectrum now also offers premium, 1-gigabit internet across Western New York, in addition to its standard, 100-mbps service throughout Erie and Niagara counties. Speed scores compiled by the internet data tracker BroadbandNow, however, show Spectrum customers in Buffalo average download speeds closer to 30 mbps, and Ookla ranked Buffalo Spectrum dead last among the top providers in 100 large cities.
That low score could result from several factors, including the fact that users are more likely to run a speed test when their internet is acting up. Individual Wi-Fi routers and servers can also prompt slow load times, as can aging infrastructure and large numbers of people logging in at once.
"Network congestion is a huge one," said Nikki Asay, an Ookla spokesperson. "Just think about at night, when everyone's hopping on Netflix."
But a Spectrum spokesperson attributed the gap to the fact that 20 percent of its residential customers still subscribe to slower, cheaper Time Warner Cable packages, which could drag average speeds below 100 mbps.
Notably, Spectrum's parent company, Charter Communications, also agreed to pay a record $174 million fee in December to settle complaints by the New York Attorney General's Office that the company and its local predecessor, Time Warner Cable, failed to maintain its network and leased deficient modems to New York State customers. Through those practices, the AG alleged, Spectrum "denied customers the reliable and fast internet service it had promised."
'Buffalo at a huge disadvantage'
For users like Kavanaugh, who experience slow speeds only intermittently, such issues are little more than inconveniences.
But advocates say they fear pricing differences between Spectrum and Verizon have pushed some households into consistently subpar packages.
Verizon's most basic internet package, at $29.99 per month, costs less than half of Spectrum's. And in large areas of Western New York, FCC records show, that level of service only provides maximum speeds of 1 or 3 mbps – too slow to load educational apps or programs, for instance.
"The problem you're looking at is, for anything approaching a reasonable price, you can't get enough speed for adults to use job-seeking websites or for kids to access whatever cloud teachers use to assign homework," said Bill Callahan, the research and policy director at the nonprofit advocacy group National Digital Inclusion Alliance. "Daily life now assumes, in a million ways, that people have reasonably fast internet access."
Buffalo's lack of widespread residential fiber may also handicap it in the future, said Ernesto Falcon, a lawyer at the digital rights group Electronic Frontier Foundation.
Businesses may choose not to locate offices or offer certain services in areas running slower internet. The lack of fiber has also prevented the city from adopting internet-connected stoplights, streetlights and other "smart city" improvements, said Michael Hoffert, a former senior engineer who until 2017 oversaw street-lighting projects.
"It puts Buffalo at a huge disadvantage," Hoffert said. "We're not doing the things we should be to stay competitive."
Hoffert and other advocates would like to see the city build its own fiber network, a dual solution to both the "digital divide" and slow overall speeds that has seen success elsewhere. In Chattanooga, Tenn., the city's public utility offers high-speed fiber for $60 per month, with a discount for low-income households of more than 50 percent.
Chattanooga's average internet speeds now rank among the country's quickest, and the city uses that advantage to lure startups to its burgeoning "Innovation District." One 2015 study conducted by the University of Tennessee estimated economic benefits between $800 million and $1.3 billion, realized largely in the form of consumer savings, new business investments and "smart grid" improvements.
"We're seeing cities deploy faster and cheaper broadband than major corporations," Falcon said. "And once the infrastructure is laid, it's profitable for them."
Such a project isn't impossible in Buffalo: Many miles of "dark" or unused fiber run under the city already. Connecting those lines to individual homes and businesses could cost millions of dollars, however, and a previous municipal fiber push fizzled over concerns about pushback from existing internet companies.
But local advocates say interest is growing again, particularly in the wake of a December Census report that found internet penetration rates as low as 36 percent in some parts of Buffalo. Providing low-cost, high-speed service has become a priority for both Buffalo Public Schools, which on Monday began accepting bids for a school-based free internet project, and the Buffalo Niagara Medical Campus, which began meeting with business and city leaders last month to discuss a city-owned internet solution.
Such talks remain in their early stages, said Sam Marrazzo, the chief innovation officer at BNMC. But there's a growing consensus that Buffalo's internet does not meet the community's needs.
"Back in the old days, municipalities decided to run water and sewage to each household because they recognized a citywide need for those services," Marazzo said. "I'd like to see us use whatever resources we have as a county to make sure everyone is covered, instead of blaming Spectrum or whoever else."
One Internet, five types of broadband connection
Five types of broadband Internet connections are available in the Buffalo Niagara region, but not every technology is available to all customers.
Digital subscriber line (DSL): transmits data over traditional copper telephone lines at download speeds of 1 to 30 megabits per second. The majority of DSL connections in Western New York deliver maximum speeds of 5 mbps or less.
Cable modem: uses the coaxial cables that also power cable televisions, generally promising maximum download speeds of 120 or 150 mbps in the Buffalo-Niagara region.
Fiber: transmits data as pulses of light and at speeds far exceeding both cable and DSL. Verizon provides virtually all residential fiber service in Western New York and promises top speeds of 940 mbps.
Fixed wireless: connects users to the internet via radio link. Because it's frequently slower than DSL and cable, it's largely popular in rural areas without access to other technologies.
Satellite: connects users to the internet via home satellite dish. Like fixed wireless, satellite speeds are often slow: 5 mbps or less. Bad weather can also disrupt it.
What is considered broadband?
To qualify as broadband, your Internet connection must deliver download speeds of at least 25 megabits per second, but even lower speeds allow basic internet activities, depending on your household's size and number of connected devices.
1 mbps: browse the internet, check email and access social media
3 mbps: stream standard definition videos or use an internet-connected game console
5 mbps: access educational software and applications used by Buffalo Public Schools
25 mbps: stream ultra-high-definition video
30 mbps and above: stream audio and video on multiple devices simultaneously, as in households with multiple people or connected appliances and phones
Source: FCC guidelines, interviews